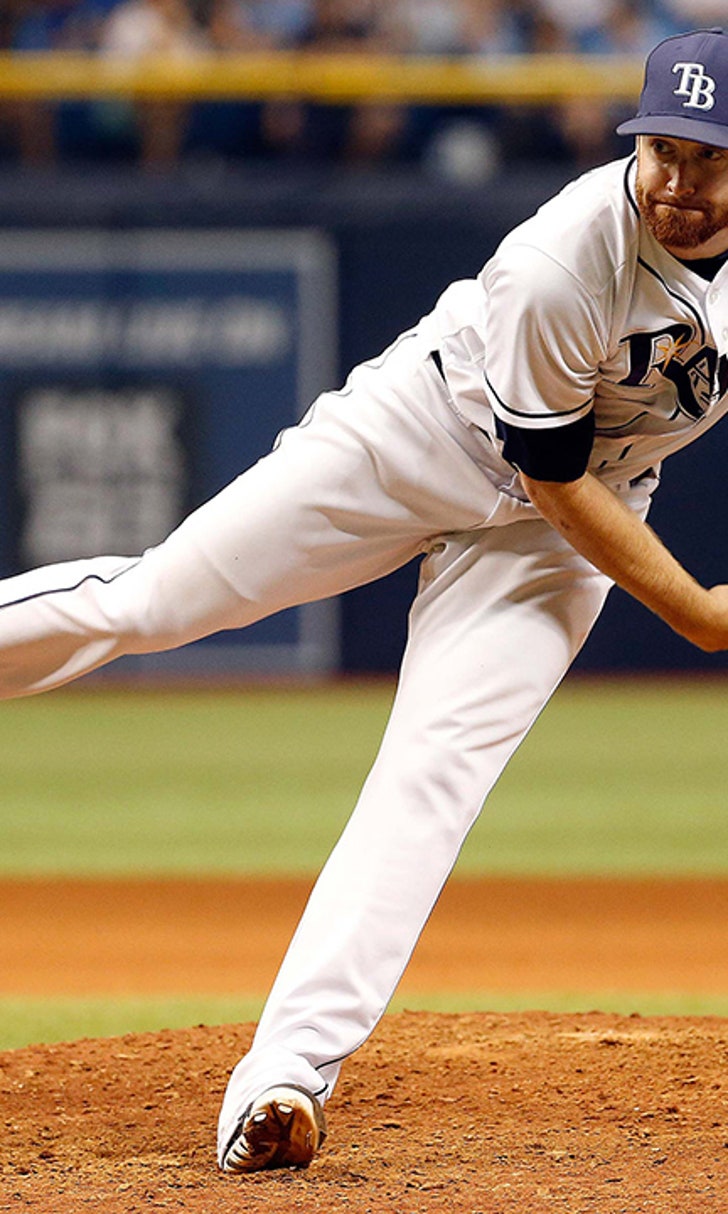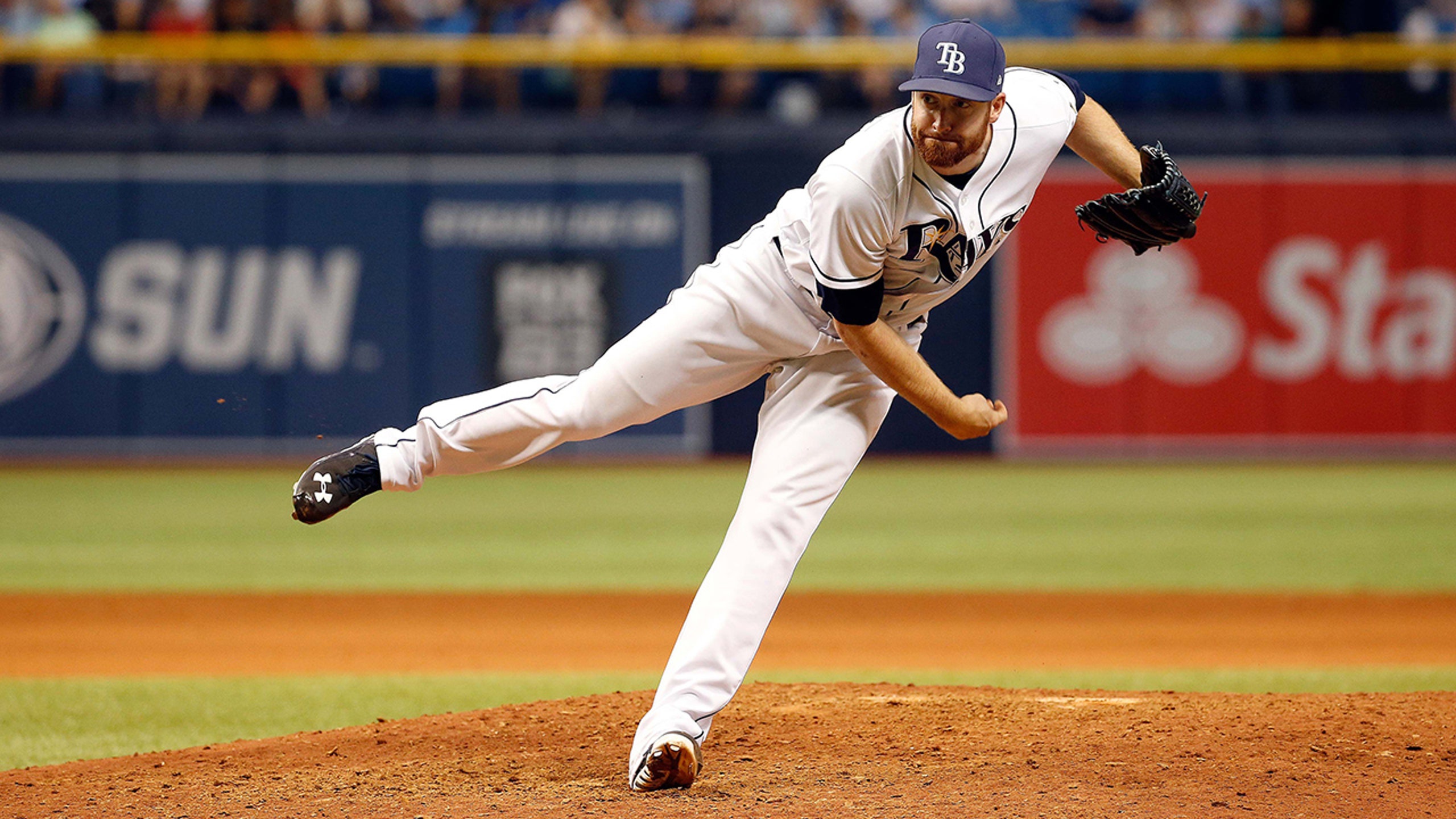 Rotation? Bullpen? Braves' Chase Whitley focused on opportunity, not role
BY Cory McCartney • February 13, 2018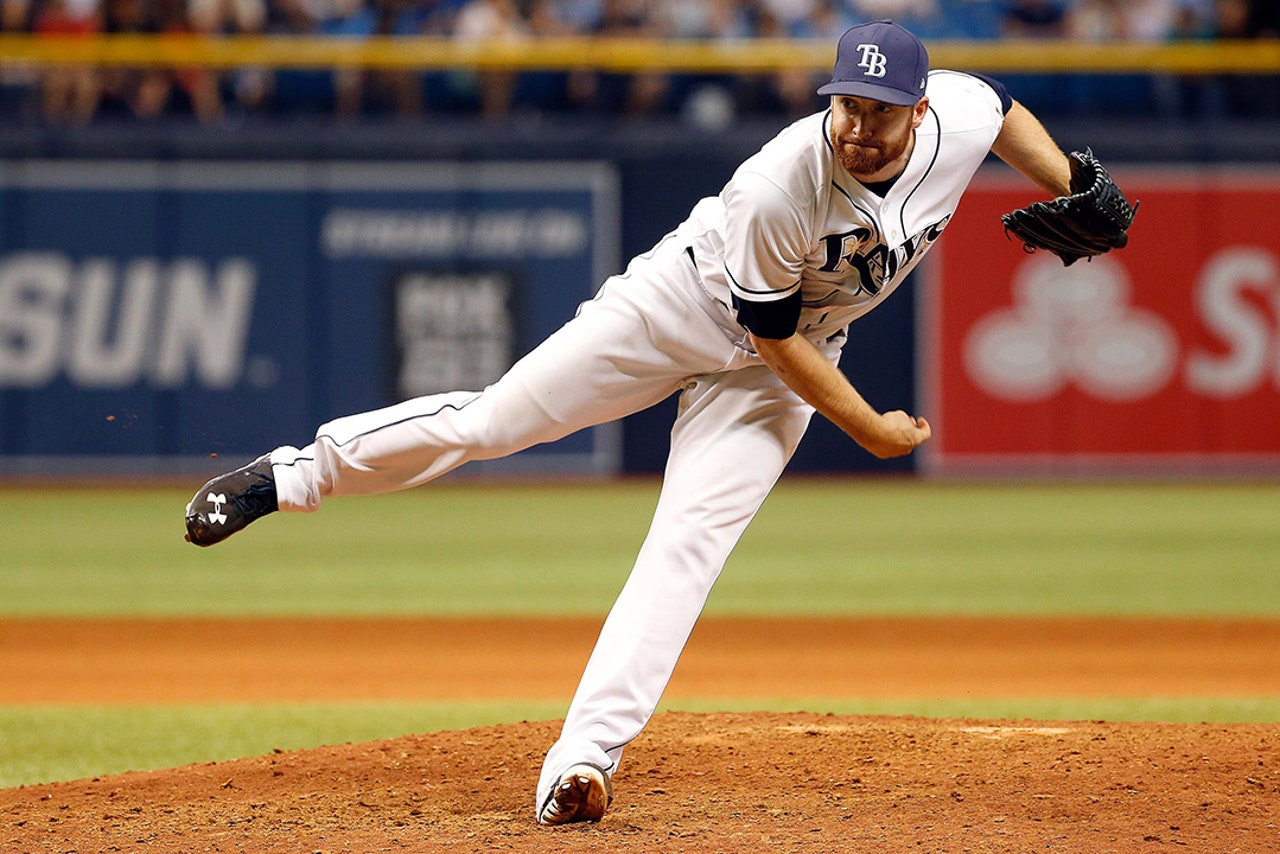 KISSIMMEE, Fla. -- Chase Whitley isn't being coy when he says he doesn't have a preference regarding what role he competes for at Braves spring training.

He's been a starter; he's been a reliever -- and he's also been in the position of having the game taken away from him while rehabbing from Tommy John surgery. So the lack of an inclination for his job isn't as important to him as simply getting the chance to do it.

"My career has been crazy enough that it doesn't matter to me," Whitley said Tuesday, reporting day for Braves pitchers and catchers. "I'm very thankful for the opportunity to be here and just looking forward to get it going."

https://twitter.com/FOXSportsBraves/status/963416780709515264

A 28-year-old Ranburne, Ala., native, who played collegiately at Troy, Whitley was picked up off waivers from the Rays on Nov. 20. The right-hander is coming off a a year in which he made 41 appearances out of the bullpen for Tampa Bay, posting a 4.08 ERA and 3.56 FIP over 51 1/3 innings with 6.75 strikeouts and 2.51 walks per nine innings. The right-hander carried a .262 wOBA vs. righties and .284 against lefties.

While his average fastball velocity of 90.4 last season was below the 91.6 of his rookie season and below the 91.0 Whitley flashed in 14 1/3 innings in '16, his main focus was that he simply stayed healthy in his first extensive innings since surgery.

"(Health is) one thing that I think we all take for granted -- especially ballplayers -- when your game's taken from you and you don't get the chance to play for six to eight months, you forget about it and how hard it is," he said. "I had a year where I was just able to be healthy and I enjoyed it."

Taken by the Yankees in the 15th round in 2010, Whitley began his career as a starter. He made 12 stars for New York in 2014, and four more in '15 before he left a May 14 outing against the Rays in the second inning with an elbow injury that would lead to Tommy John surgery and rehab.

"From the get-go I knew this was something to go through, a test to go through," Whitley said. "I've been able to talk to so many different -- whether it be kids, players, former players, whatever it might be -- and I think that was an easy platform to talk to people and share faith, share what it's like to go through a struggle like that.

"When you think about that: six-to-eight months, the game goes on. You're chilling, doing your rehab, but the game's still going. But to be able to come back, it was a real blessing."

He'd make just one start in 46 games with the Rays over two seasons and in '17, showed the ability to handle long relief, with 11 of his starts going at least two innings and four lasting three.

In an Atlanta bullpen that includes locks Arodys Vizcaino, A.J. Minter, Sam Freeman and Jose Ramirez, that would seem Whitley's best bet. He'll competes with the likes of Matt Wisler, Aaron Blair, Luke Jackson, and whoever doesn't claim a spot in a rotation that doesn't have many openings.

"I've always been one of those guys that just goes out and pitches when they tell me to pitch," Whitley said. "I don't care what role it's in. Just go out and pitch in different roles -- I don't know what the role might be -- and do what they tell me to do."




Follow Cory McCartney on Twitter @coryjmccartney and Facebook. His books, 'Tales from the Atlanta Braves Dugout: A Collection of the Greatest Braves Stories Ever Told,' and 'The Heisman Trophy: The Story of an American Icon and Its Winners.' are now available.


---