Rotation boost: Royals' Jason Vargas to return after All-Star break
July 8, 2015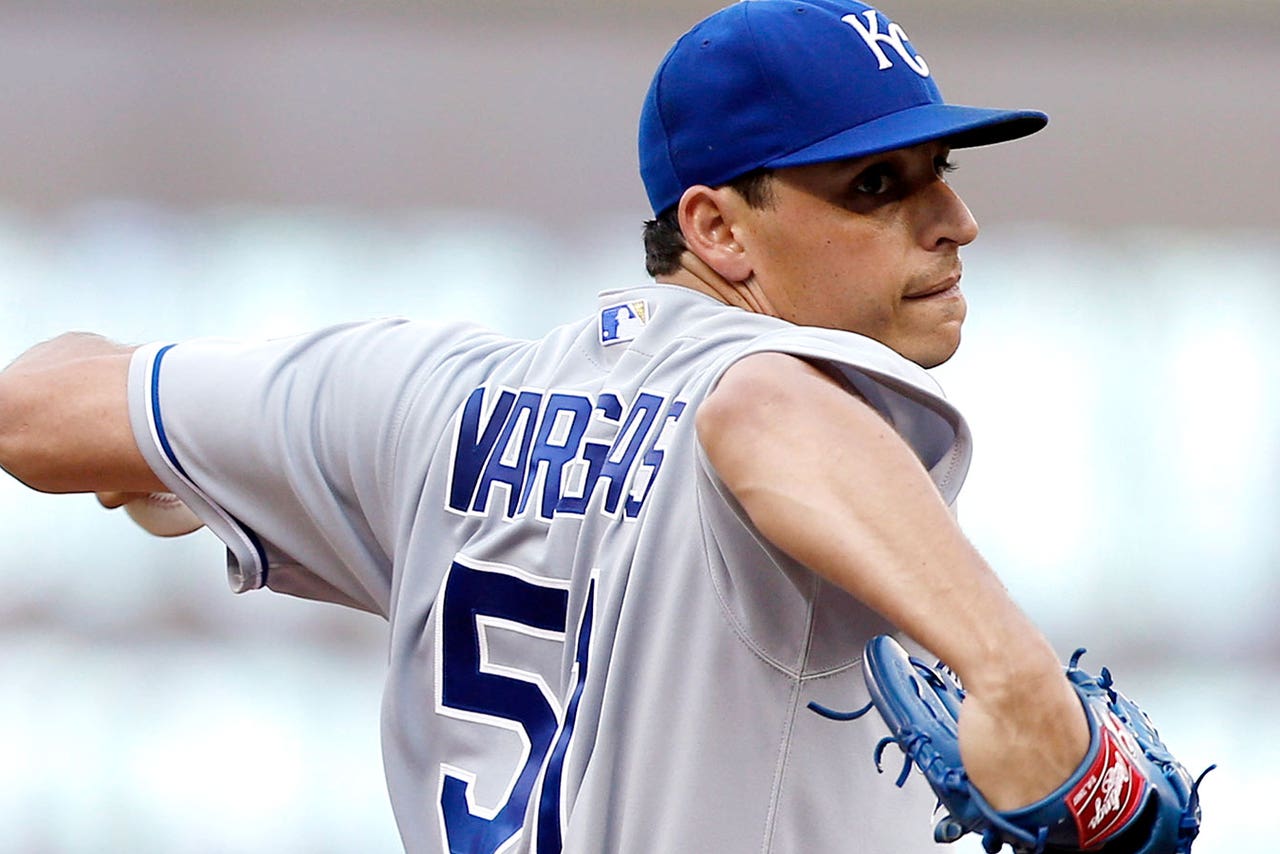 KANSAS CITY, Mo. -- The Royals could soon have their banged-up starting rotation back to normal.
Right-hander Yordano Ventura will come off the disabled list Thursday to start the series finale against Tampa Bay, and left-hander Jason Vargas is expected to return from the DL after the All-Star break. Both have been out since early June.
Ventura has been dealing with ulnar neuritis, a condition involving the inflammation of the ulnar nerve in the arm that causes weakness in the hand. Vargas has had a left flexor strain.
The Royals optioned reliever Brandon Finnegan to Triple A Omaha on Wednesday and recalled right-hander Aaron Brooks, who served as their 26th man in Tuesday's doubleheader.
The Royals will need to make another roster move when Ventura is activated.
---
---