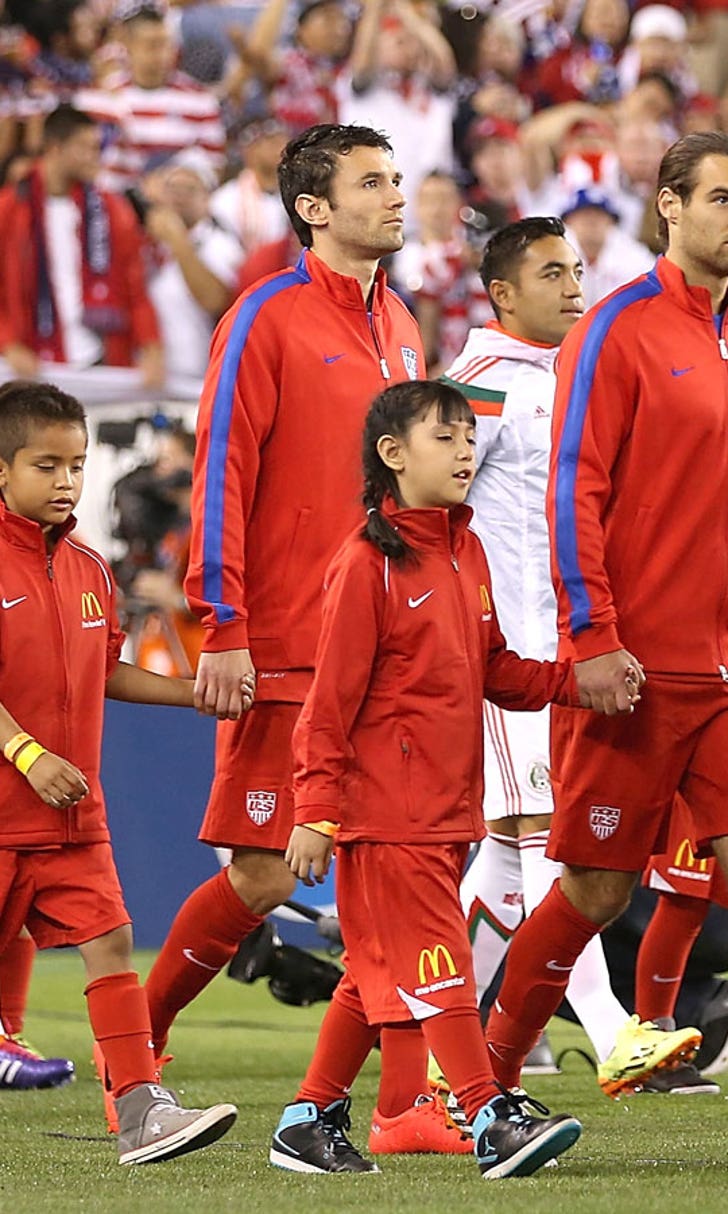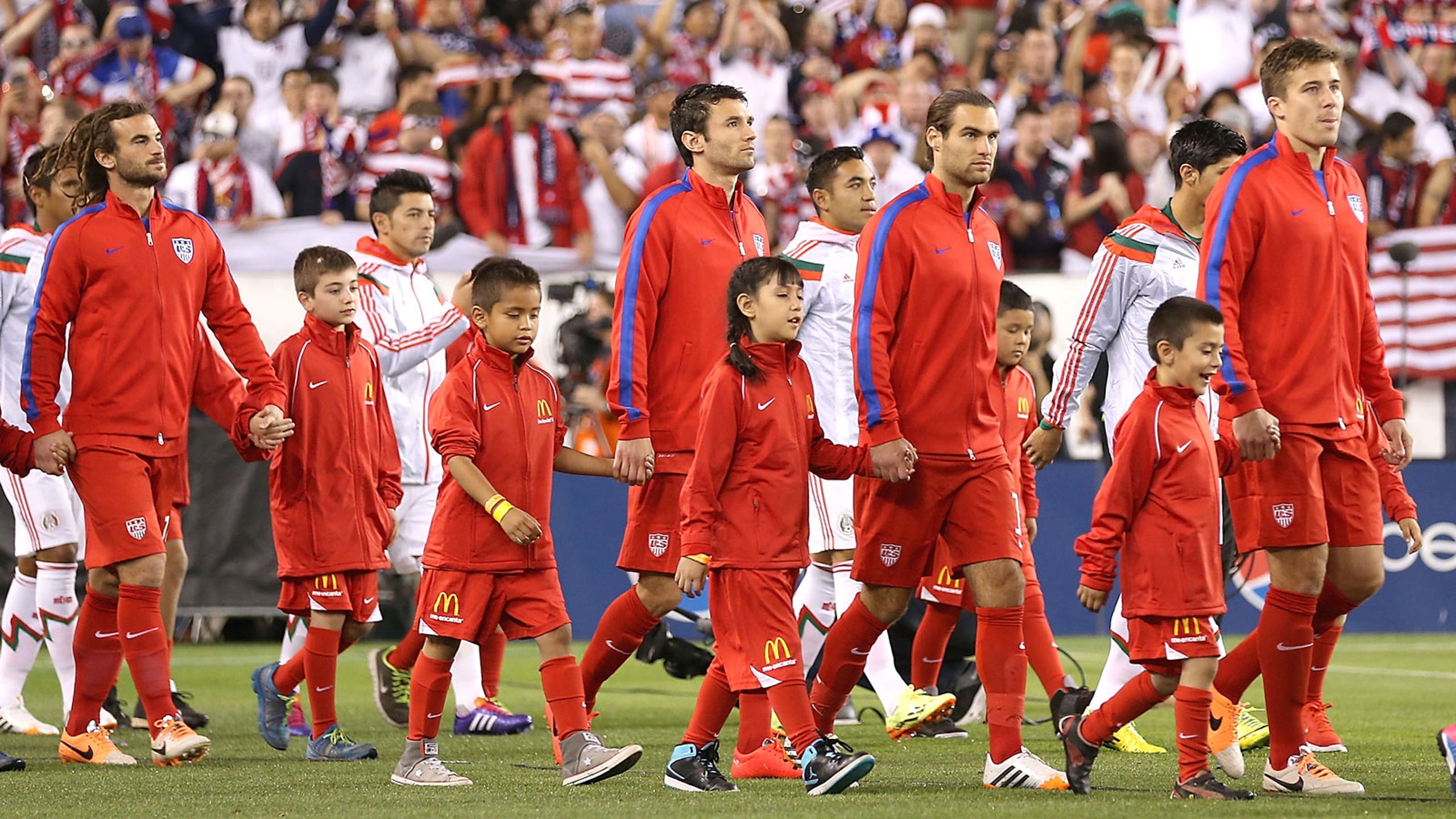 Roster battles await MLS players in US World Cup training camp
BY Kyle McCarthy • May 15, 2014
United States manager Jürgen Klinsmann reinforced the challenges ahead when he convened his World Cup training camp in Palo Alto, Calif. on Wednesday.
Klinsmann said he opted bring his entire 30-man preliminary roster to northern California in a bid to clear up the lingering uncertainty within his ranks. He noted he named just 23 players in the German squad ahead of the 2006 World Cup, but he also said this group required more inspection to ensure he assembled the proper squad ahead of the trip to Brazil.
Several MLS players find themselves embroiled in the middle of the competition for places in the final 23-man squad and the starting XI. Klinsmann will spend the next few weeks assessing their merits before submitting his World Cup roster to FIFA on June 2. As he ponders his options, he will likely focus on these six areas as he contemplates his options.
1. Right back: Timothy Chandler's recall provides Klinsmann with no less than six options on the right side of defense on his 30-man roster: Chandler, Geoff Cameron, Brad Evans, Fabian Johnson, Michael Parkhurst and DeAndre Yedlin.
Klinsmann could include some of those players in the seven cuts made between now and June 2. Chandler must prove his fitness after floundering in the heat during qualifying and his suitability within the group after a lengthy absence, but he represents perhaps the most complete two-way starter. If he can settle properly and show his willingness to function within the squad dynamic, then he will likely head to Brazil.
Most of the other choices are more likely to function as cover. Cameron is a capable all-rounder most likely to earn his time in central defense or, in a pinch, central midfield despite his experience here for Stoke City. Parkhurst fits into the same sort of mold given his ability to feature at either fullback spot or in the middle (thought Klinsmann almost certainly wouldn't use him there). Evans and Yedlin basically need to emerge as the clear first (or second, if the chips fall their way) selection in this spot to earn a place in the squad.
Johnson looms as perhaps the most enticing option given his recent displays there with Hoffenheim. He could reasonably start in three positions – right back, left back and left midfield – in the opener against Ghana. If Chandler (or someone else) can prove his merits at right back, then Johnson could remain on the left side of the field. If this pool fails to impress, then Klinsmann can turn to Johnson to fill the void here and use other players on the left.
2. Central defense: The continually shifting timeline on Omar Gonzalez's knee injury – LA Galaxy coach Bruce Arena amended his take on the situation at least twice, while Klinsmann already pushed Gonzalez's time line back again this week – injects some uncertainty here. If Gonzalez isn't quite fit or isn't ready to feature at the World Cup, it could prompt further inspection in the otherwise fairly straightforward ranks.
Matt Besler will start on the left side of the duo barring injury. Gonzalez has the inside track on the right side, though Cameron presents an intriguing alternative given his superior distribution and Clarence Goodson could replace Gonzalez's physical presence. Goodson and John Anthony Brooks figure to fight for the other reserve place, though Gonzalez's recent injury woes might necessitate more cover.
3. Central midfield: Klinsmann has often said he will rely on Michael Bradley and Jermaine Jones to occupy two of the starting positions in the center of the park. Their consistent partnership endured through most of qualifying. It would take quite a course correction to separate them now.
MLS standouts Kyle Beckerman and Maurice Edu are the primary options as holding players. Beckerman is the neatest choice for a deep-lying figure in this group given his assured distribution and astute positioning, though his lack of pace means Klinsmann must plan how to use him carefully. Edu projects best as direct cover for Jones given his industry and his penchant for covering lots of ground. Klinsmann could opt to include both Beckerman and Edu to increase his tactical flexibility, though he would have to sacrifice in other areas to do so.
Mix Diskerud must prove his worth as a creative figure in order to warrant his inclusion. He is essentially restricted to the center of the park as a more advanced option. Other players – Alejandro Bedoya (a regular starter in this spot for Nantes) and Clint Dempsey (occasionally deployed at the tip of a diamond in Seattle, though he functions better in more advanced areas with this team), for example – could also fill the role and permit Klinsmann to increase his choices in other areas.
4. Right midfield: Bedoya and Graham Zusi loom as the top choices in this department. Both players offer the necessary mix of industry and technical ability to establish themselves as primary options here. Their performances at the international level – Bedoya at the CONCACAF Gold Cup, Zusi in World Cup qualifying – and with their club sides recommend them highly.
Joe Corona and Julian Green present the alternatives, though Green – a naturally right-footed player – featured on the left during his brief spell against Mexico. Corona – a central midfielder often deployed on the right with a brief to tuck inside – faces a long road to force his way into the 23-man roster. His skill set replicates several other players in the pool. Green supplies a different look with his endeavor and his pace on either flank. Klinsmann parachuted him into the 30-man roster despite a paucity of first-team football at Bayern Munich. His ability to offer something different and his undeniable promise could see him book one of the last places on the plane.
5. Left midfield: Johnson could slide into this spot if Klinsmann identifies suitable alternatives at fullback, but his potential role in defense prompts some introspection about the possibilities here. Klinsmann can always deploy Landon Donovan in this role (he often plays there with LA Galaxy) if he so chooses, but he said this week he envisions Donovan as a forward, not a midfielder, at this stage.
The preliminary roster group offers Klinsmann few natural alternatives. Brad Davis regularly starts on the left for Houston, but the concerns about his physical capabilities at the highest level may outweigh his tactical acumen, his technical ability and his wonderful delivery in the final calculations. Bedoya (a versatile figure capable of playing across the midfield line) and Green (as a late match substitute) could plug into this mix, too.
6. Forward: Klinsmann said this week he planned to include Donovan in this position group moving forward. Donovan's exact classification matters little – he can fill any of the attacking roles if selected – at this early stage, but his new designation may exert some influence on how Klinsmann assesses the rest of his options.
Dempsey and Jozy Altidore are certain inclusions. Donovan will likely make the team, though his status isn't as concrete as many would expect. So too will the clever Aron Jóhannsson. If Klinsmann names both players in his team, then he will have a raft of second forward options in a formation often including just one central striker.
Those calculations – including the tactical willingness to deploy a second forward as part of a 4-4-2 setup – play a large role in assessing the merits of Terrence Boyd and Chris Wondolowski. Boyd offers direct cover for Altidore. He holds the ball up well and presents a threat in the air. Wondolowski projects as a second striker and a potential late-match sub capable of snatching a goal.
The final outcome may rest on Klinsmann's willingness to contemplate using either player in a match (a role perhaps more suited to Wondolowski) or whether he sees this spot as potential cover only (a decision that could favor Boyd given the lack of reasonable backup to Altidore after Eddie Johnson's omission).
---