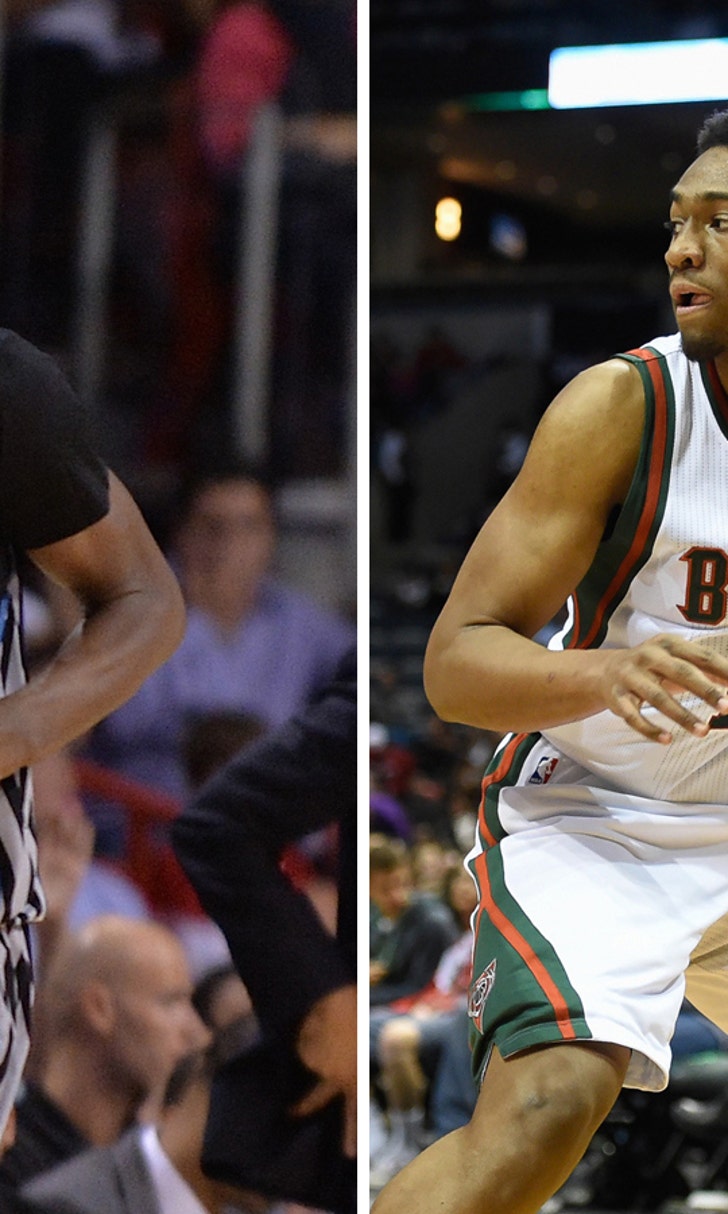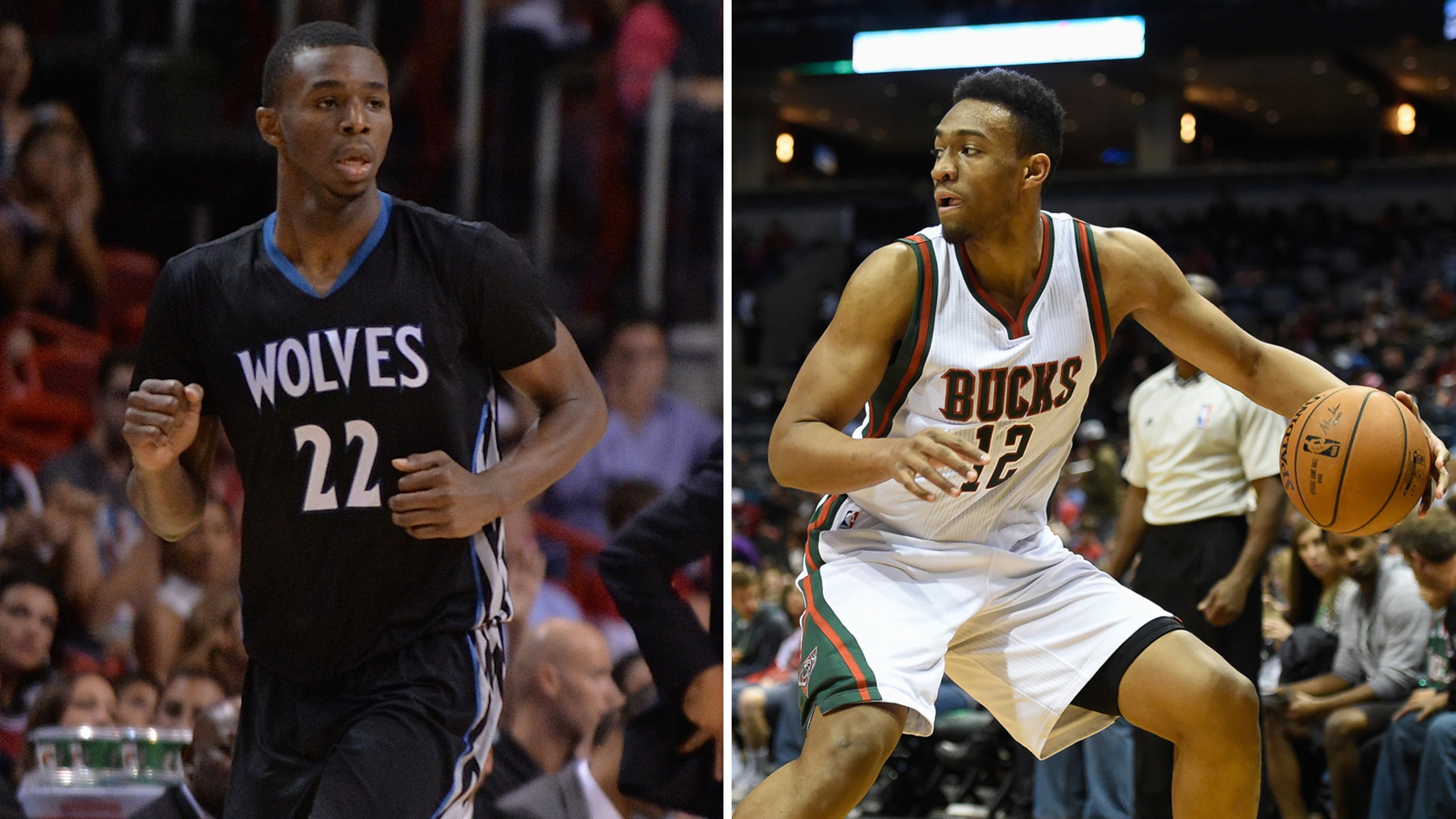 Rookie showcase: Wiggins, Parker set for another showdown
BY foxsports • November 25, 2014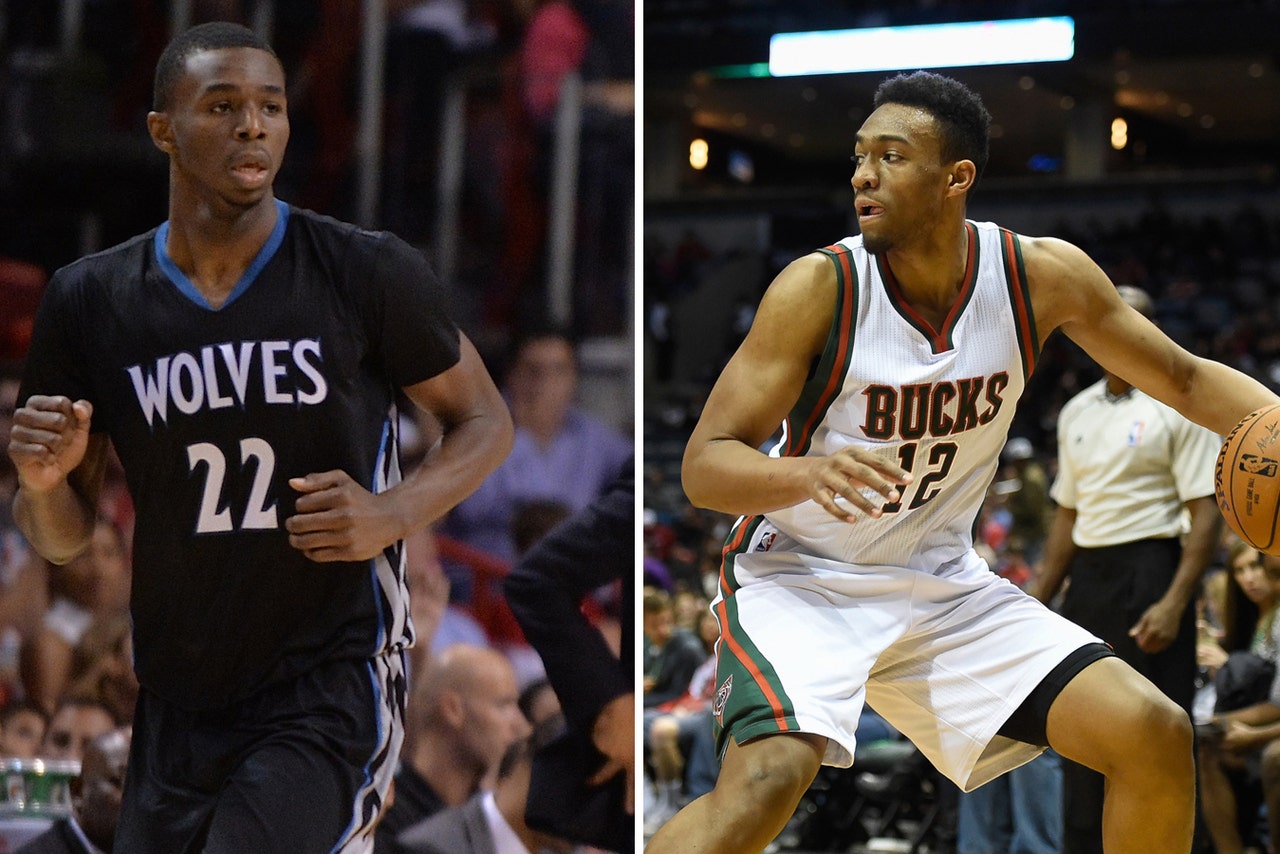 MINNEAPOLIS -- One by one, the Timberwolves' youngsters take their turn rebounding and dunking a 10-pound medicine ball twice the size of a basketball. When Andrew Wiggins' turn comes, that distant, sometimes-standoffish expression melts into an array of laughter, smiles and grunts.
Five dunks. Then five more with a regular ball that now looks and feels like a softball in the rookie small forward's hands.
As Tuesday's post-practice scene at the Target Center portrays, Wiggins is becoming more cozy with this whole NBA thing on a daily basis. He's gotten to know his teammates. He's learned coach Flip Saunders' systems. He's been initiated by the likes of James Harden, Dwyane Wade and Joe Johnson.
"I'm a lot more comfortable on the court, off the court," Wiggins said Tuesday after practice. "I know the system more, and the chemistry is building with the guys every day."
Wednesday, he gets his first regular-season crack at a more comparable foe.
It's no Magic-Bird or LeBron-Melo yet, but Wiggins and Bucks small forward Jabari Parker have a natural go-between. They squared off at the 2013 McDonald's All-American Game, in international competition between Team USA and Canada, a 94-83 Kansas win against Duke at last season's State Farm Champions Classic in Chicago, summer league and the preseason.
Like most top-tier prospects who go through the draft process together, they've gotten to know each other. Wiggins calls Parker a friend.
Early this season, the top two draft picks from one of this decade's most heralded draft classes stand in each other's way for rookie of the year honors.
"I think that's a goal of every rookie," Wiggins said.
Whether by choice or by perception, the pair will always be linked together. Wiggins was drafted first overall, a spot ahead of Parker. They play the same position. Both spent a year at storied college programs -- Wiggins at Kansas, Parker at Duke -- before topping the deepest prospect crop since LeBron James and Carmelo Anthony entered the league in 2003.
"I hope we become our own players," Parker told the Milwaukee Journal Sentinel in October. "God put us in positions to succeed. . . . We're going to get there, no matter how it is."
To date, the pair has exceeded some expectations and fallen short on others.
Wiggins was supposed to be the bona fide two-way player, yet his defensive rating of 114 is 10 points worse than Parker's (104). Parker was supposed to be an immediate, focal-point scorer, but Wiggins' 12.5 points per game lead all rookies, while Parker's 11.6 rank second.
In an era where the top talent comes into the league at the age of 19, like Wiggins and Parker, there are fewer breakout rookie performances. Wiggins has had the only notable one between him and Parker so far, scoring 29 points in Saturday's loss to Sacramento.
"He's kind of had a bounce," Saunders said. "His last couple days of practice have been pretty good. He's getting pretty consistent. I think he's starting to understand what we're trying to (do) and what we're trying to work for."
Wiggins and Parker are different players. Six-foot-8 and 200 pounds with a 7-foot wingspan and a 44-inch vertical, Wiggins is a sinewy slasher who's as quick as he is skilled. Parker is thicker at 235 pounds, but he projects as more of a pure scorer than an all-around asset.
The two have been compared and contrasted since their youth days. A lot of it, they've done themselves, each sizing the other up and seeing how he fares against his counterpart.
"I feel like it's that way for all the draft dudes that are very (competitive)," said guard Zach LaVine, the 13th overall pick in this year's draft. "You see someone that was drafted higher, you want to go at them. I try to go at Andrew all the time."
Follow Phil Ervin on Twitter
---
---