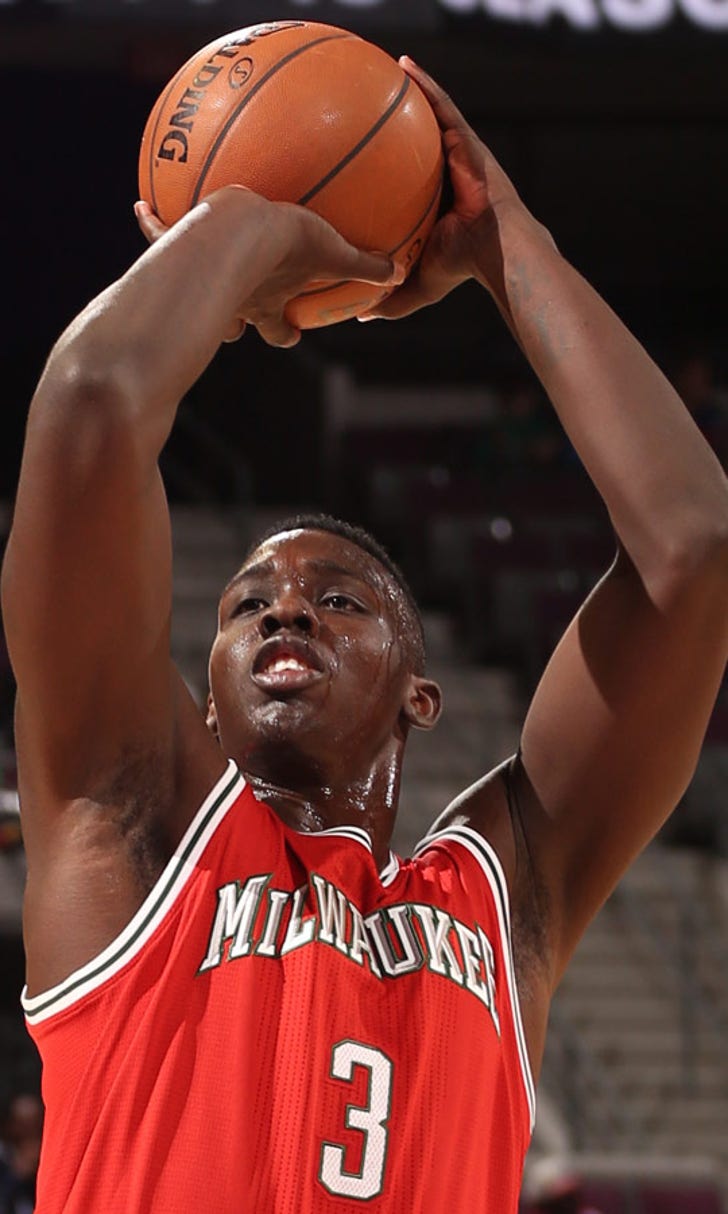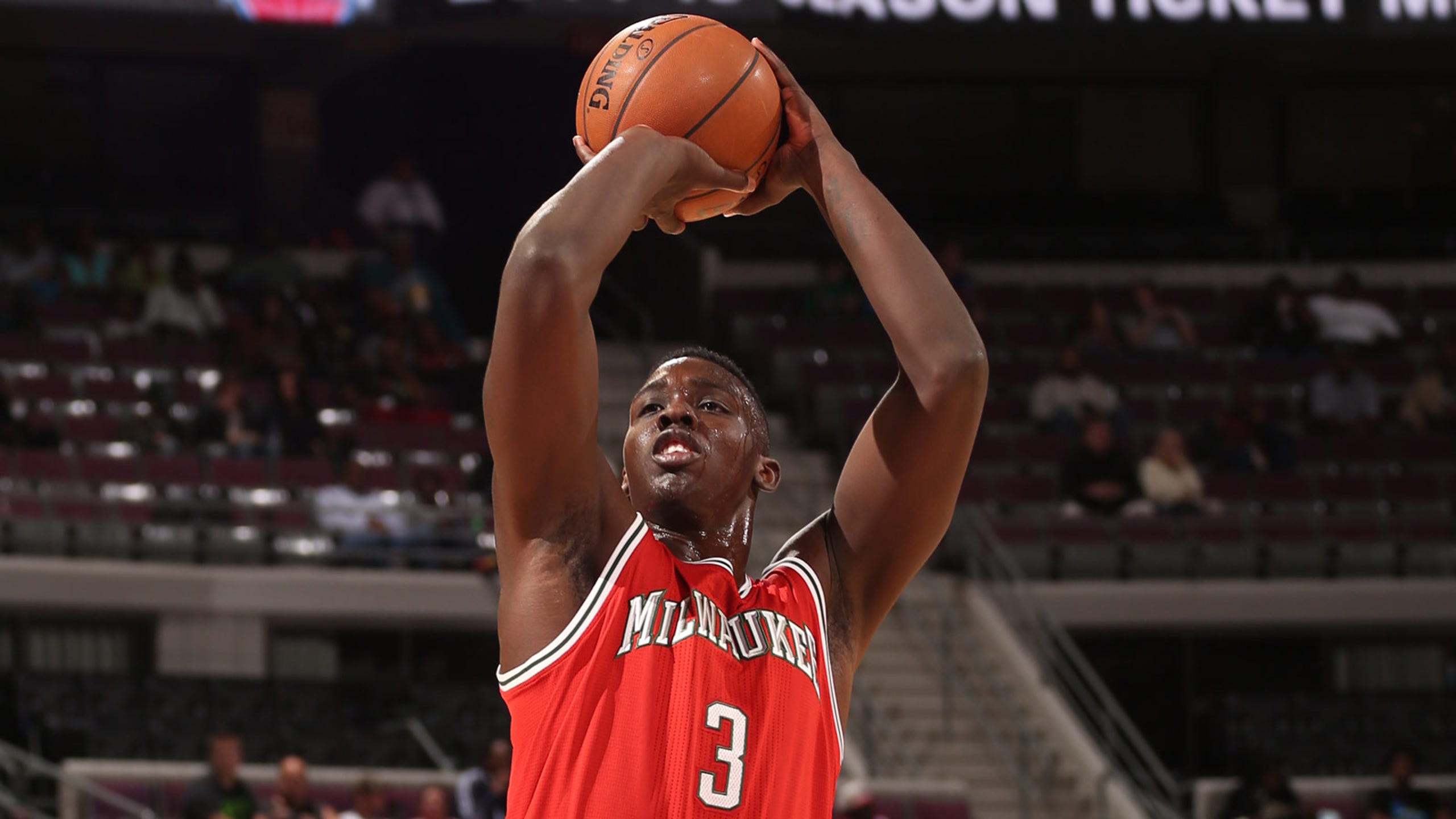 Rookie O'Bryant could boost suddenly-thin Bucks frontcourt
BY foxsports • December 17, 2014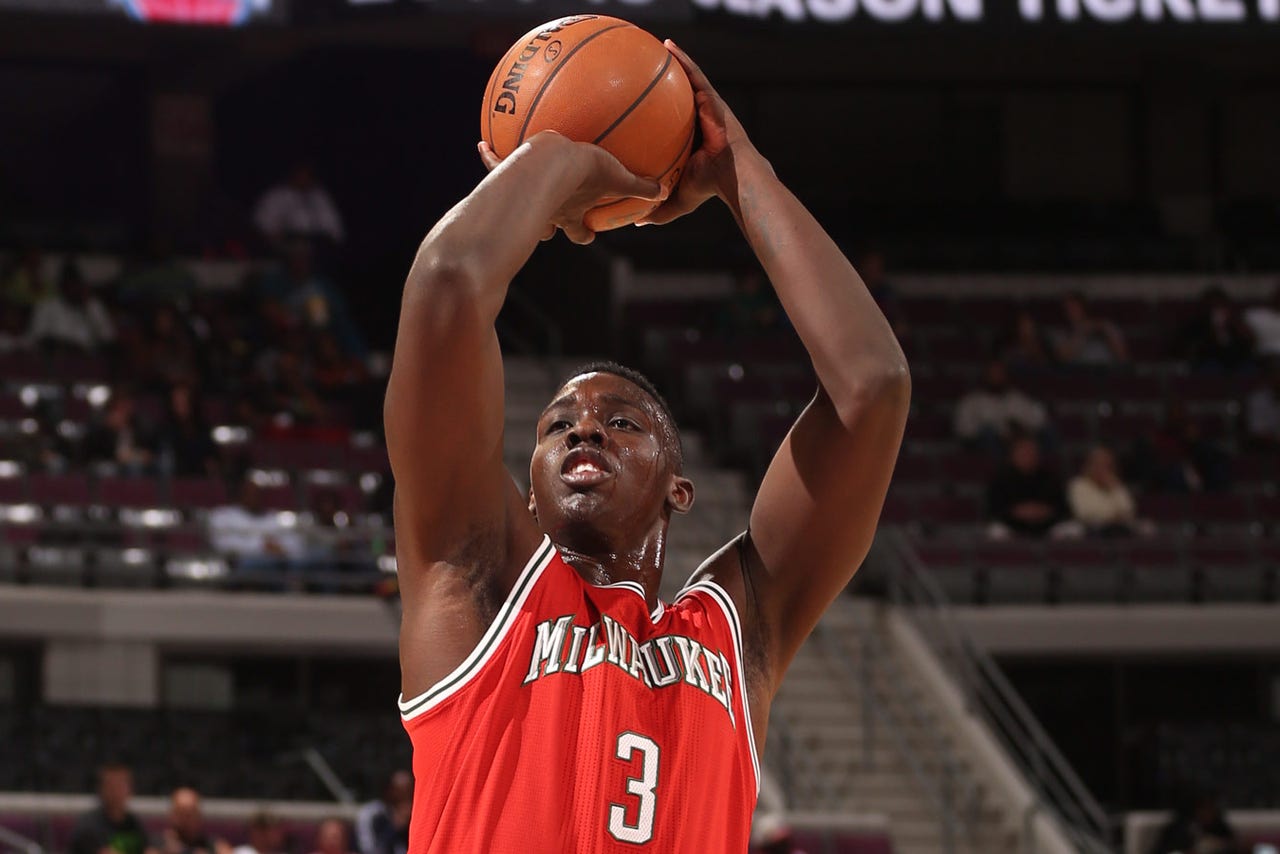 ST. FRANCIS, Wis. -- With an originally crowded Bucks frontcourt, Johnny O'Bryant knew he faced an uphill clime for playing time.
That was before a grade III sprain of the medial collateral ligament in his right knee suffered in a preseason game sidelined the second-round pick for the first nine weeks of his rookie year.
O'Bryant is listed as questionable for Milwaukee's game Wednesday night in Portland, but the Louisiana State product is likely to make his NBA debut in the near future.
He returned to practice last Thursday and is focused on getting back in game shape after being forced to sit for so long.
"Basketball is basketball. I've been playing it my whole life," O'Bryant said. "Just getting back into shape and familiar with things we run offensively and defensively has been the hardest part so far."
With Ersan Ilyasova and John Henson still working their way back from injuries and Jabari Parker suffering a season-ending ACL tear Monday, the Bucks are suddenly thin inside.
The Bucks will likely play a small lineup for the time being with either Jared Dudley or Khris Middleton replacing Parker in the starting lineup. Zaza Pachulia is the only other big man on the bench, leaving it possible O'Bryant could get his chance.
"It is all about what Coach wants me to do," O'Bryant said. "I know we'll be getting John and Ersan back pretty soon. Whatever Coach needs me to do. I can step in and buy guys some minutes."
Although Parker is out for the season, the Bucks will still have a glut of frontcourt players available once Ilyasova and Henson return in the coming weeks. Ilyasova will likely return to the starting lineup, while Henson may see his playing time increased as the backup power forward.
That would leave minutes limited for O'Bryant at least for the time being, but coach Jason Kidd sees more value in the 21-year-old practicing with the Bucks than playing in the NBA's Developmental League.
The same can be said for 19-year-old Damien Inglis, who will be returning from a fractured foot at some point during the season.
"Being a rookie, there's no better way than learning in practice," Kidd said. "There could be chances in games he gets some time, but being around the guys and getting as many reps as he can (is important)."
However, Kidd wouldn't rule out the possibility of O'Bryant eventually heading to the D-League if it turns out he isn't seeing any time on the court.
"When that comes up, then we can address it," Kidd said. "We haven't had that issue due to injuries. If that happens soon, then we have that luxury."
Picked 36th overall this past June, O'Bryant suffered the MCL sprain while committing a foul on Pistons guard Kentavious Caldwell-Pope during a preseason game in Detroit on Oct. 9.
The 6-foot-9, 265-pound forward averaged 15.4 and 7.7 rebounds per game last season for LSU, recording seven double-doubles before declaring for the draft after his junior season.
O'Bryant's injury didn't require surgery, but he was still sit out two months. Injuries have swept through Milwaukee's frontcourt in the early part of the season, meaning O'Bryant may have had an opportunity to play if he would have been healthy.
"It was tough, man," O'Bryant said. "It was a bad start to a rookie year. I thought I would have a pretty decent rookie year with the limited minutes I would have got.
"For it to start off like that, it kind of had my spirits down. But I'm back now and ready to do what the team needs me to do."
O'Bryant says he has no limitations but is trying to avoid putting too much stress on his right knee on a daily basis.
"It is a long season," O'Bryant said. "Only a quarter of it is over. I believe this team can make the playoffs. We have a long journey ahead. I'm going to try to stay healthy for it."
Follow Andrew Gruman on Twitter
---