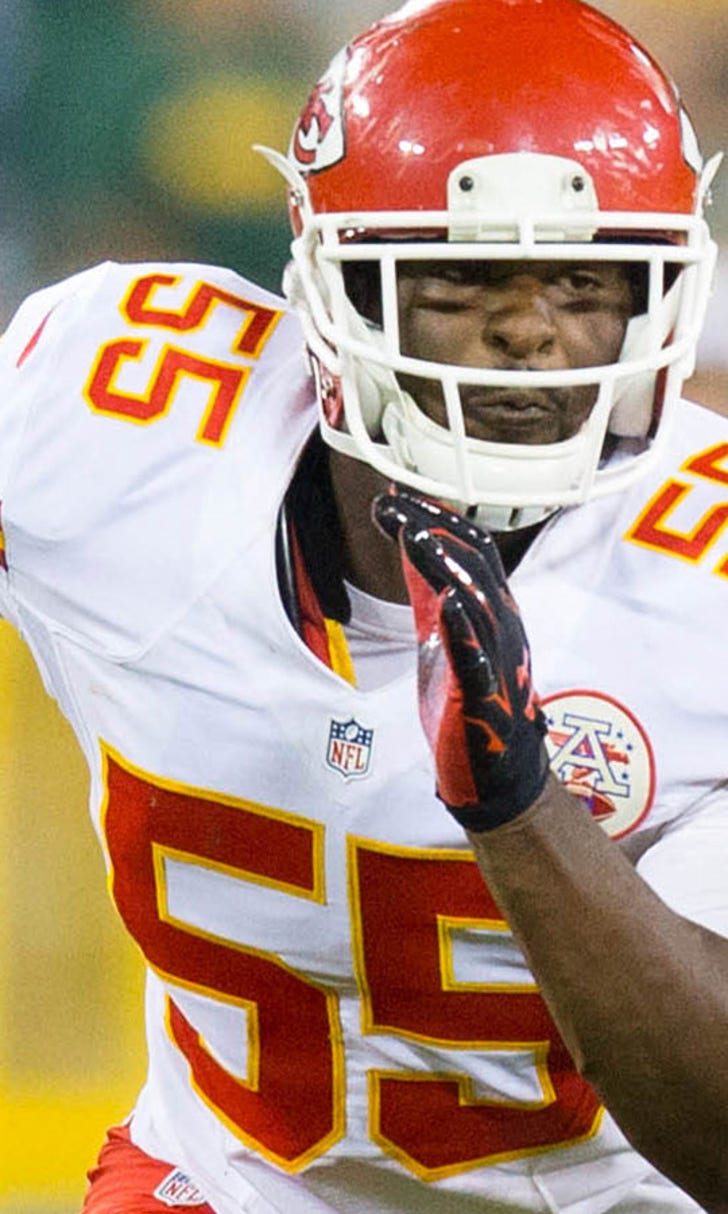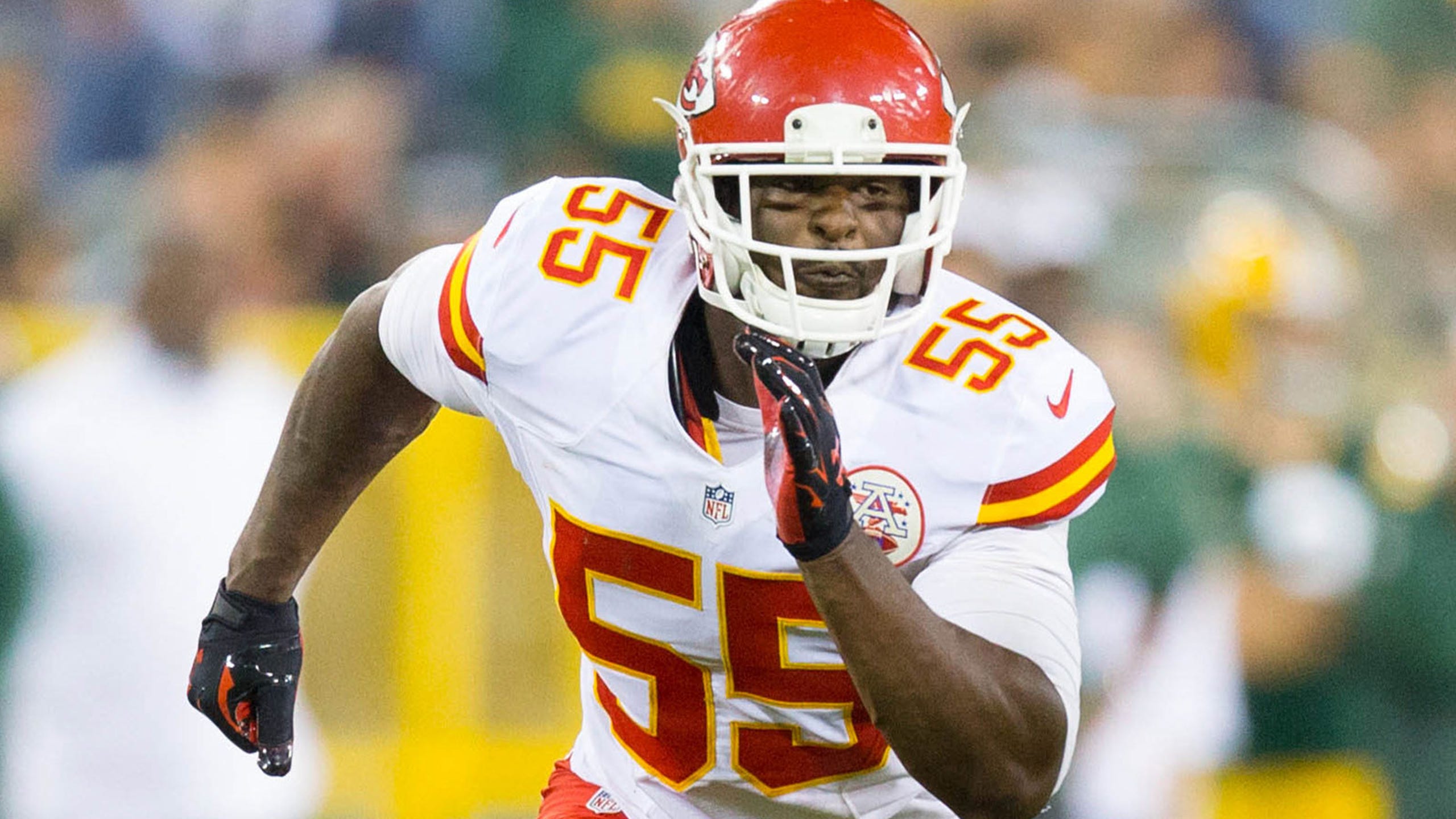 Rookie Ford says if Chiefs had a problem with him, they would 'make that known'
BY foxsports • December 15, 2014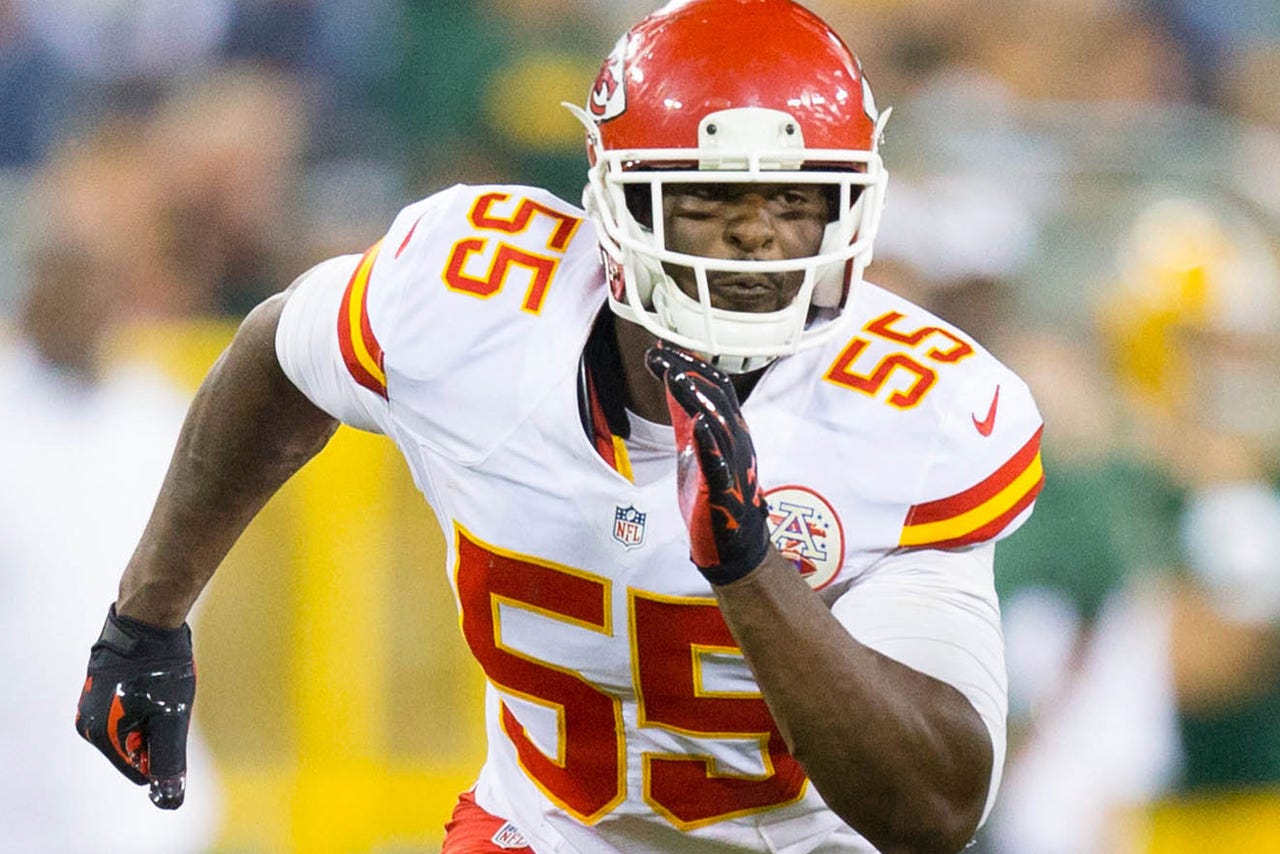 KANSAS CITY, Mo. -- He doesn't see you when you're sleeping (we hope). He doesn't know when you're awake (we think). He doesn't know if you've been bad or good (we surmise).
But Dee Ford, man -- Dee Ford knows what you've been saying about him on Twitter.
"I heard," the Kansas City Chiefs' rookie outside linebacker said with a knowing -- almost too knowing -- chuckle. "Because (of) my mom -- I have to keep her off. She tells me about it, you know what I mean? They (family) come back and tell me. I know how it is."
And as for Mom, well ... 
"She didn't like it. I'm like, 'Mom, it's cool, half these people don't even know what's going on. They just look at that one thing that was funny, and it's entertainment.'"
And what's ha-ha to you -- running the opposite direction of an oncoming Frank Gore in San Francisco is hardly the kind of viral video a rookie wants attached to his resume -- is a burr in the saddle for Mama Bear. The first time you don't live up to expectations on the big stage, or you're a first-round draft pick who's appeared on only 103 defensive snaps through 14 games, the tomatoes come out, especially on social media. Players can turn the notifications off. But parents and significant others often don't.
And hell hath no fury like a mother scorned by a blogger.
"Yeah, it hurts her," Ford said after the Chiefs' 31-13 win over Oakland, snapping a three-game losing streak. "But I tell her that, you know, those people aren't my coaches. And they don't know the plans that we have, as far as my career.
"And if the organization had a problem with me, they would make that known. We're going to keep everything in-house and not worry about what other people have to say. It's irrelevant."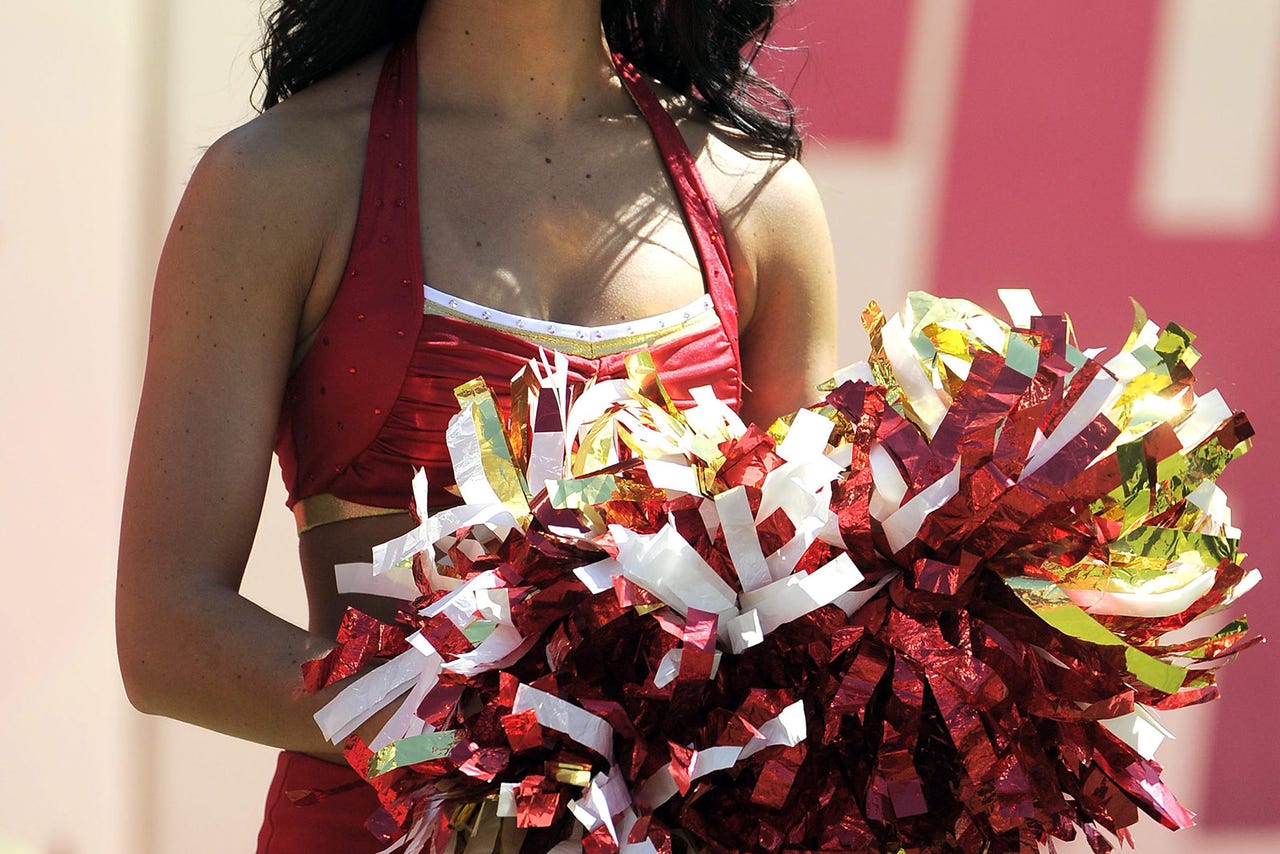 Flip through our photo album of Chiefs cheerleaders.
It's a lesson, too.
"It is a lesson," Ford replied. "People will step on your toes, kick you, you know? But you have to take it, man.
"I mean, it's hard. It really is hard -- I'm not going to lie to you, we're men, we're prideful. But you have to take it and just move on. I would tell you right now, if I was just pouting and reading social media, going off of other people's expectations, I wouldn't be able to enjoy times like this if I'm pouting, because I won't be prepared to play."
Sunday was the most enjoyment -- and playing time -- the rookie pass rusher had seen with the Chiefs to date. The former Auburn star was credited with 38 defensive snaps, a new NFL single-game high, while being credited by ProFootballFocus.com with a sack (technically a half-sack), a quarterback hit, an assist and a "stop" -- a tackle that constitutes "an offensive failure."
Over the past two weeks, at Arizona and at home against the Raiders, Ford has played more snaps (53) than he did, combined, on defense from Week 1 through 13 (50).
"It hasn't been easy," Ford said. "I might make it look easy, because I don't show any type of emotion. And I don't need to. And I need to humble myself and learn from the best -- not just two good players (outside linebackers Justin Houston and Tamba Hali), two of the best in the game. So I've got time to sit back and learn the game. It's a whole new position (outside linebacker), and they're freeing me up, putting me (in) to just do some things and just contribute to the team.
"And from there, I just need to learn and get something out of this year. I won't get anything out of this year if I pout, and try to force (something). You know what I mean? I have to learn from this. Every rookie doesn't get that. So I'm happy to go out and play. And (sometimes) they have to dumb down the playbook (for) them and take baby steps; we don't have to do that here."
In the SEC, the 6-foot-2 Ford played primarily forward, as a 4-3 defensive end -- one speed, all-out, smash the quarterback, hand on the ground. With the Chiefs, the pass rusher at outside linebacker has to be able to drop back as well, read an area, read a receiver, enter the fray from a stand-up position. The upside for Chiefs fans is that, unlike last fall, Houston and Hali have remained relatively healthy in 2014. But that's been less good for Ford, who was drafted, ostensibly, as a possible replacement for one of the two.
"Yeah, there's a lot of things that happen when you're in the outside linebacker role," defensive coordinator Bob Sutton told reporters last week. "From coverage, to drop, to run-force, it's a little bit more multiple than what he did (in college). We think he has a real upside as far as rushing the passer. This is giving him an opportunity to kind of do that and get comfortable with the other things. I think, hopefully, the whole deal is the more he's out there, the better he's going to get, the more comfortable he's going to get. And he's still got to work hard developing in some of those areas."
Which means as for the plans within the organization, it's still the slow track. Since April, the kid with the puppyish enthusiasm, killer first step and eager smile has had to deal with the realities of the business. Namely, that it is a business, first and foremost.
"You have to be professional," Ford said. "And being professional doesn't start with (when) the game starts; it starts during the week. You have to be professional, you have to be on time.
"And I'm not perfect -- I still mess up at times. But these are things you have to learn to be professional. And that's what I'm learning, it's not just being a professional athlete; it comes with being an actual businessman. Being a man, basically. You have to grow up."
You have to think before you push the SEND button on your iPhone. No matter how tempting it is to fire back.
"Oh, yeah, you have to laugh at it," Ford said. "You take it personal, but laugh at it and move on.
"Right now there will be good articles about me. San Francisco? That week? You know how that's like as well. So they're up-and-down, up-and-down, up-and-down."
You can follow Sean Keeler on Twitter at @SeanKeeler or email him at seanmkeeler@gmail.com.
---
---