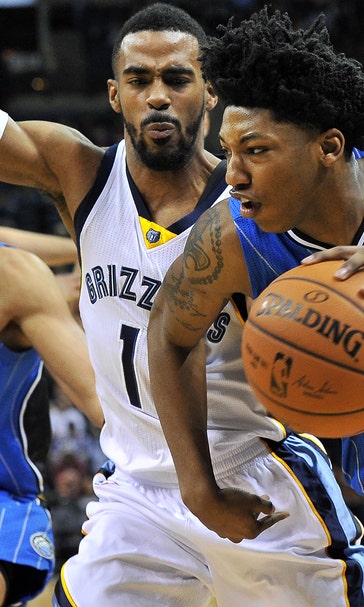 Rookie Elfrid Payton taking his lumps, but showing Magic plenty of promise
BY foxsports • February 3, 2015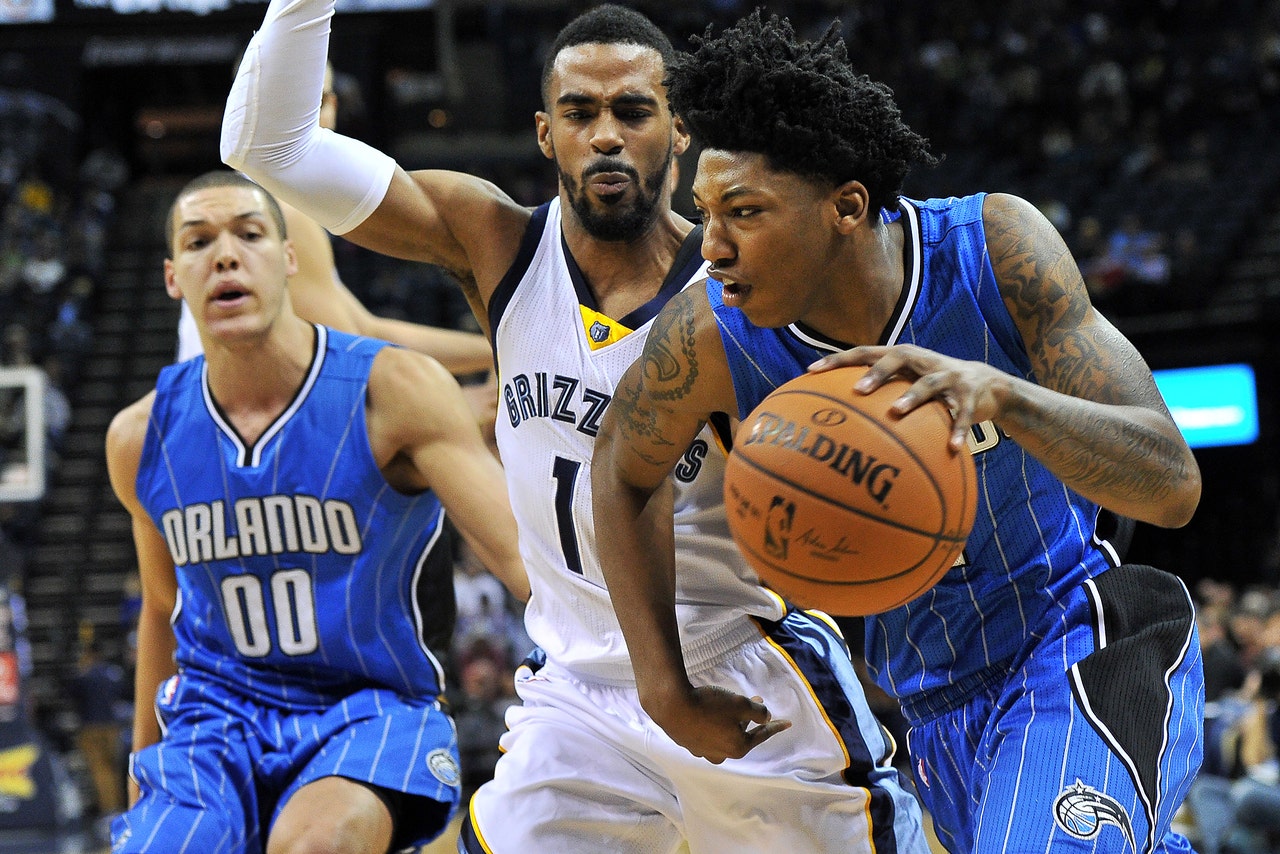 ORLANDO, Fla. -- This time a year ago, Elfrid Payton was facing the likes of Arkansas-Little Rock, Louisiana-Monroe and Texas-Arlington as a junior at Louisiana-Lafayette.
Not to disparage the quality of play in the Sun Belt Conference, but it doesn't adequately prepare anyone for the challenge of going head-to-head against such high-caliber NBA point guards as Mike Conley, Brandon Knight, Russell Westbrook and Tony Parker in little more than a week.
Payton is the only member of the Orlando Magic to have played in all 51 games since the regular season tipped off in late October in his home state against the New Orleans Pelicans. Though that figure represents 15 more games than he played in during a single season in college, the NBA slate is not yet two-thirds completed.
"I feel good," Payton said before the Magic's current two-game trip to Oklahoma City and San Antonio. "Physically, I'm doing well. We've got great trainers here, people who take care of our bodies and help [us] stay strong and in shape."
It's the mental fatigue that runs a greater risk of wearing on Payton. The Magic head into their game Wednesday night against the Spurs having lost nine in a row and 15 of their past 17. Even when the Ragin' Cajuns were a sub-.500 team his sophomore year, Payton never experienced losing with this sort of frequency.
And after a January when he averaged 10.7 points and 6.9 assists and appeared to be settling nicely into his starting role, Payton got a harsh dose of reality Monday night from Westbrook, who recorded a triple-double by the end of the third quarter. He went scoreless in 21 minutes before coach Jacque Vaughn, himself a former point guard and first-round draft pick, pulled Payton for good and let 33-year-old veteran Willie Green run the offense the rest of the way.
"He's still a rookie," Vaughn said of Payton, who turns 21 later this month. "Once you're a rookie, you're still a rookie. There are very few who aren't. And you continue to watch film. You continue to coach him. He's getting better in some areas, and he's got some work to do in some other areas."
Except for Philadelphia 76ers center Nerlens Noel, Payton is averaging more steals a game this season than any other rookie. He's also the leader in assists by far with a 5.7 average. Those statistics were a large reason why Payton was chosen to take part in the Rising Stars Challenge, a game featuring first- and second-year players on Feb. 14 during the NBA All-Star Weekend.
Thanks in good measure to Payton, the Magic are a middle-of-the-pack team when it comes to steals. The rest of their defensive statistics aren't so good. They have given up more than 100 points in each of their past 13 games, something that hadn't happened since the 1990-91 season, and rank 29th out of 30 teams in field-goal percentage allowed.
What worked for Payton in becoming a two-time Sun Belt defensive player of the year won't carry over with the same rate of frequency at the professional level.
"Guys are better, obviously," he said when asked about the transition from college. "Getting on the same page with my teammates as well. There are just some things that are going to take some time. I think I've been learning each and every day, though."
Though the decision by the Magic four weeks ago to push the tempo more hasn't resulted in more than two wins, it might have ended the perception that Payton's offense was just an afterthought to his defense. He is getting to the basket with greater ease and getting opponents in the air with a reverse pivot move reminiscent of former Houston Rockets star center Hakeem Olajuwon.
"You've got to find ways to put the ball in the goal when you get that close," he said.
At the beginning of January, Payton was hitting 47.3 percent of his free throws, an inexcusably low figure for a point guard. Even Rajon Rondo, a player to whom he has often been compared, never shot worse than 56.8 percent from the line in any season.
But the 10th overall pick in the draft has since raised that to 54.4 percent, as both he and fellow rookie Aaron Gordon continue to refine their respective games.
"He's always been a very talented and smart basketball player," Gordon said. "And the more he plays, the better it shows."
Asked where Payton still needs to improve, Vaughn replied, "There's a long list of them: transition defense, guarding your man one-on-one, being able to be in the right spot all the time on every play. There are some great things that he's doing also: getting to the rim, getting to the paint, initiating our offense with our teammates, playing very unselfishly. So there's a long list on both sides."
There are also 31 more games in front of him, barring injury. The Magic haven't had anyone play a full 82-game season since Dwight Howard, J.J. Redick and Jason Williams were part of the team that reached the Eastern Conference finals in 2010.
Payton is taking some lumps now, much like Howard did when the Magic failed to make the playoffs in his first two years. But he remains confident and optimistic.
"I'm still blessed to be in this position," he said. "The good times are right around the corner."
You can follow Ken Hornack on Twitter @HornackFSFla or email him at khornack32176@gmail.com.
---