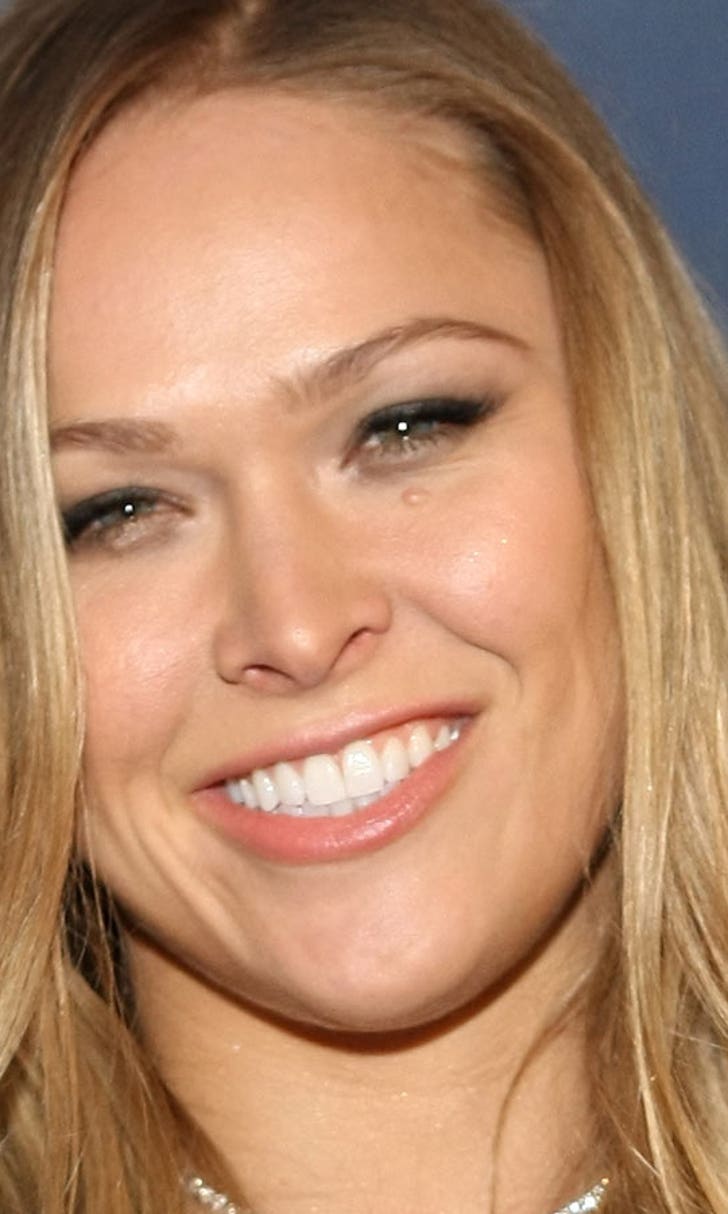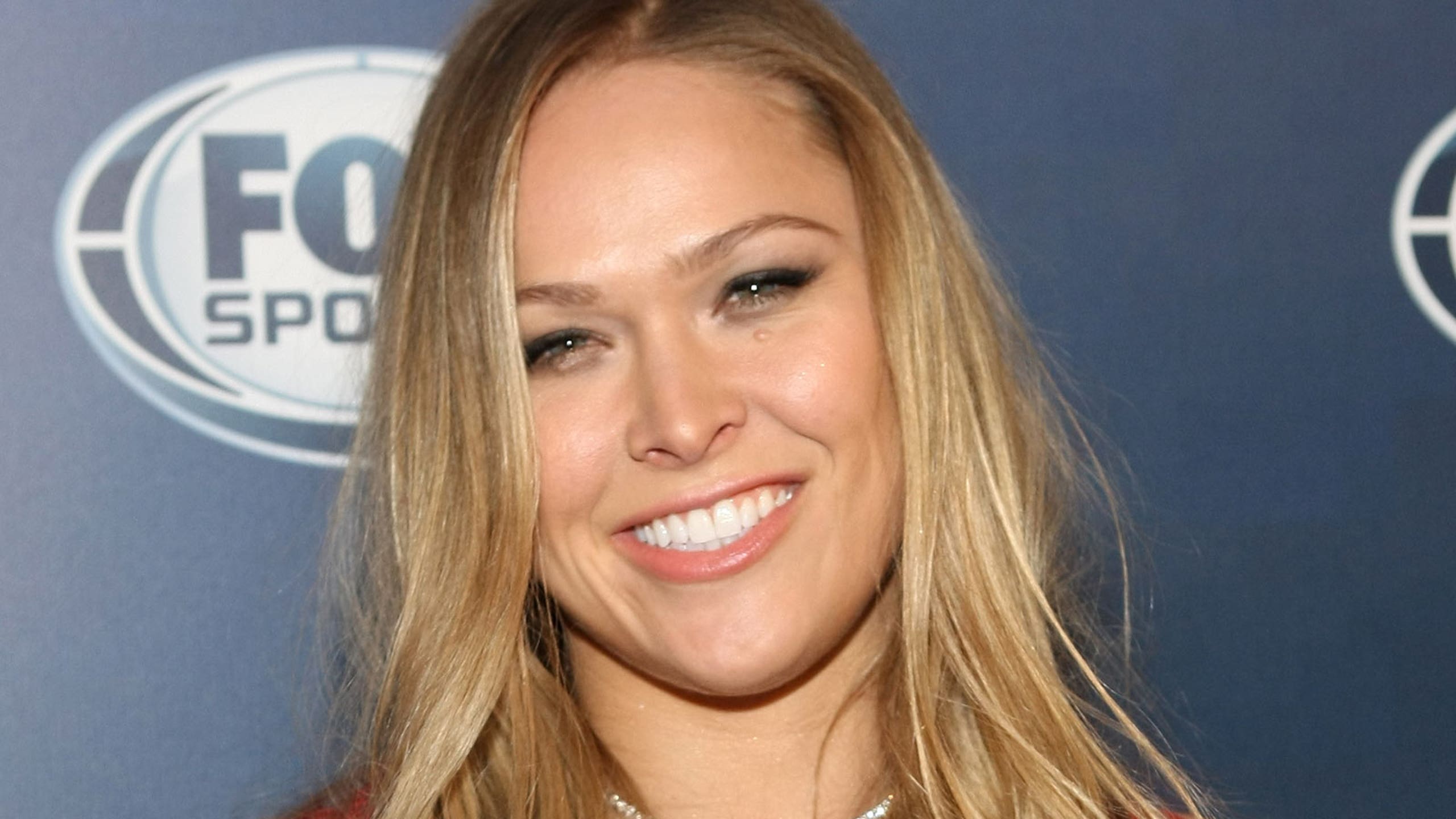 Ronda Rousey talks about the 'Boob Zone'
BY Damon Martin • February 26, 2014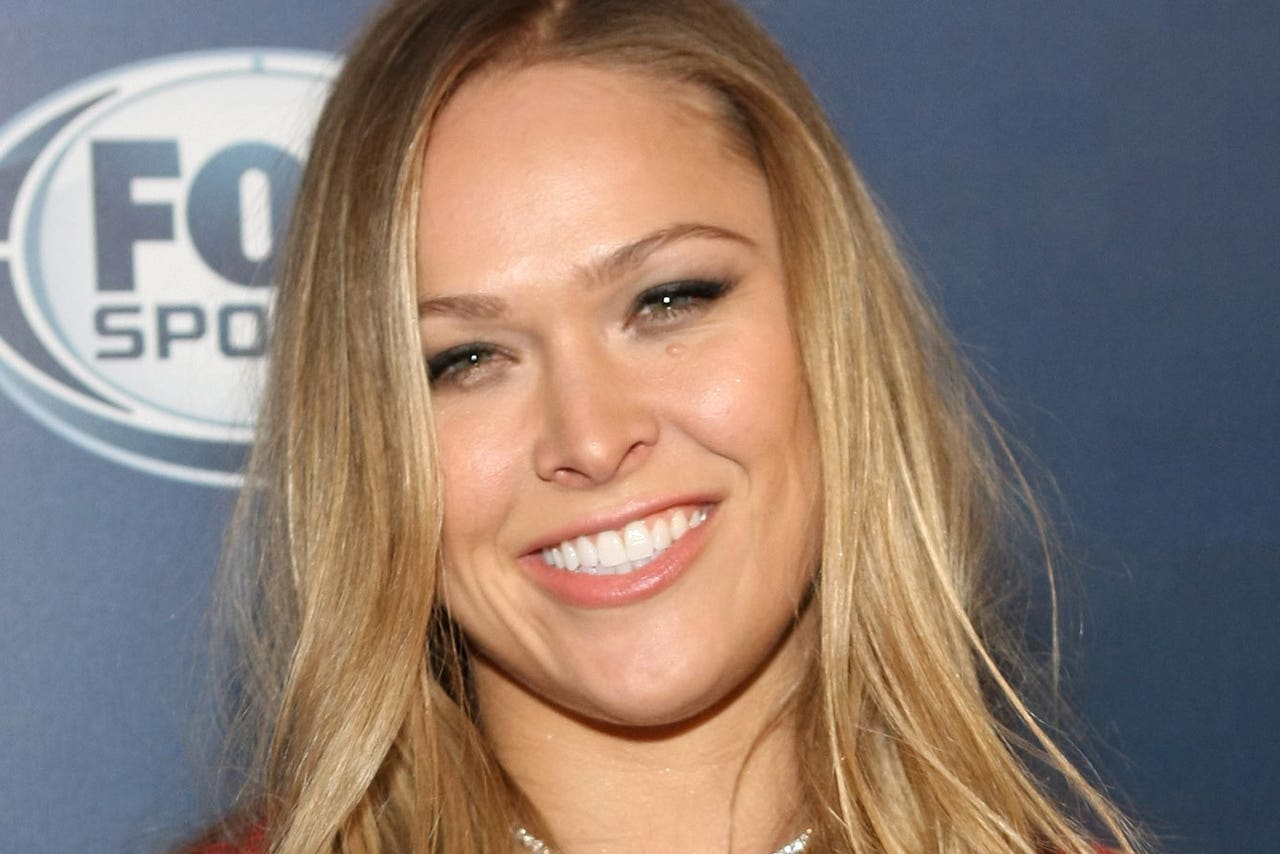 Everybody knows the cringe-worthy moment that happens during almost every UFC event. 
A low kick goes astray. A knee comes up at just the wrong angle. And boom -- a fighter gets cracked in the groin, every guy at home doubles over in pain and we then receive an endorsement for steel cups from UFC commentator Joe Rogan.
It's not exactly an anatomy lesson, but the fact is women's bodies are different so the sensitive areas for females are just different than males'.  It's not sexist, it's just science.
But recently UFC women's bantamweight champion Ronda Rousey was asked on "The Pete Holmes Show" if she did have an advantage because a woman's groin area doesn't serve as an on/off switch when getting hit there like it does for a man.
Rousey's response was typical "Rowdy" and pretty hilarious.
"You've obviously never been punched in the titty," Rousey said with a laugh.
Holmes then asked if Rousey would vote for a "mid-blow" being illegal the same way a low blow is deemed for men. Rousey wasn't a big fan of that idea, however, especially since she's been working on her body shots. Her last opponent, Sara McMann, found out all too well how that works.
"I'd rather not have to think about it. I throw body shots all the time and I'd hate to have to be careful of the boob zone," Rousey said.
Check out the entire interview with Rousey and Holmes including the comparisons of something tough they've both done in their lives.
---