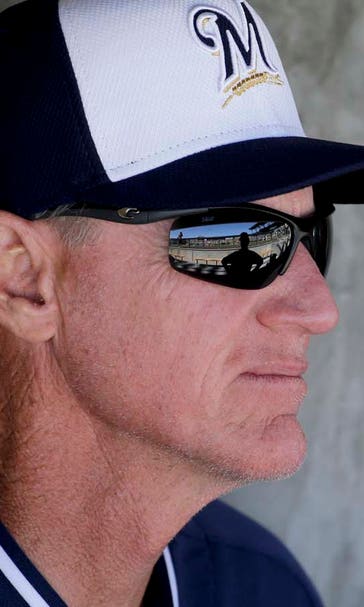 Roenicke ejected, Brewers fall to Diamondbacks
March 16, 2014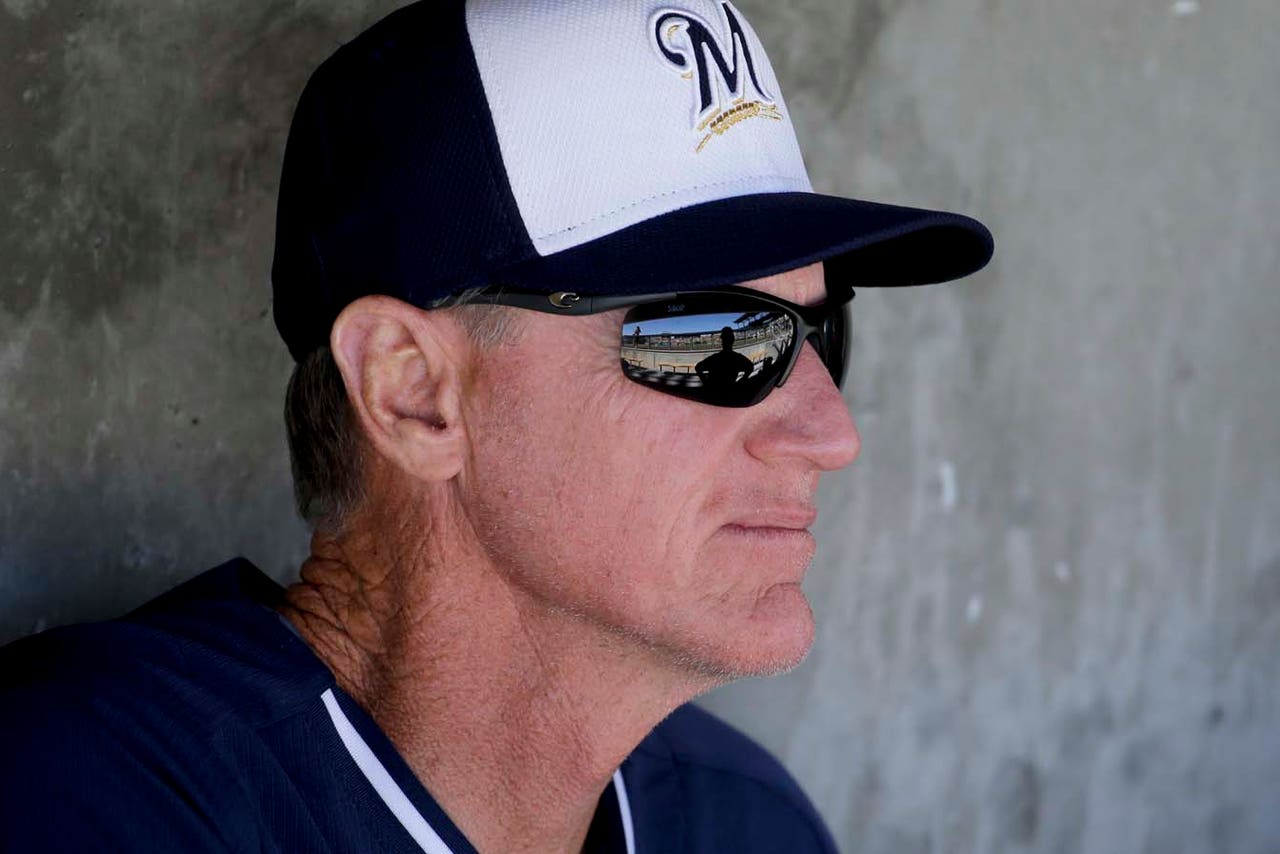 SCOTTSDALE, Ariz. (AP) -- Milwaukee Brewers manager Ron Roenicke, usually as mild mannered as they get, was thrown out of Sunday's 6-5 loss to the Arizona Diamondbacks after arguing a call at home plate in the ninth inning.
Plate umpire Chris Guccione ruled that Brewers catcher Martin Maldonado missed the tag on Shelley Duncan as he slid headfirst for one of Arizona's three ninth-inning runs. Roenicke said he thought the runner left the basepath and should have been called out.
As Roenicke was leaving the area, second base umpire Bill Miller came in and another argument ensued before Miller ejected Roenicke from the game.
Milwaukee starter Yovani Gallardo and Arizona's Trevor Cahill had nearly identical five-inning outings.
Gallardo allowed three runs and seven hits, striking out two with no walks. Cahill gave up three runs, two earned, and seven hits. He struck out seven and walked one.
Khris Davis and Caleb Gindle hit solo home runs for Milwaukee. It was the last spring training game for Arizona before its season-opening, two-game series against the Dodgers in Australia next weekend. The team was to leave for Sydney on Sunday night.
Roenicke called his ejection in the ninth inning of a spring training game "silly." After it happened, he had to jog through center field to the visitors' clubhouse at Salt River Fields.
"I was like, 'C'mon, are you kidding me?'" Roenicke said. "But this is the problem. They have the power to do whatever they want to do and they want to use it. They want to abuse it. And I don't like that."
Roenicke said he was upset that Guccione wouldn't ask for help from the other umpires. But the manager said everything would have been settled had Miller not intervened.
"He didn't like me arguing with him," Roenicke said. "But he shouldn't have even been in there. It's none of Bill Miller's job to be in there. It's not that bad, he doesn't need to be in there."
A Salt River Fields record crowd of 12,871 watched the game, which was delayed briefly by a swarm of bees in right field.
Starting time: Gallardo, Milwaukee's opening day starter, struck out two with no walks. He allowed three runs in the first two innings, then shut out Arizona over the next three.
Training room: Not much news on the injury front for Milwaukee. Reliever Francisco Rodriguez pitched an inning of relief Saturday, four days after he stepped on a cactus. He had a doctor remove some of the spines on Tuesday and the rest on Wednesday.
---