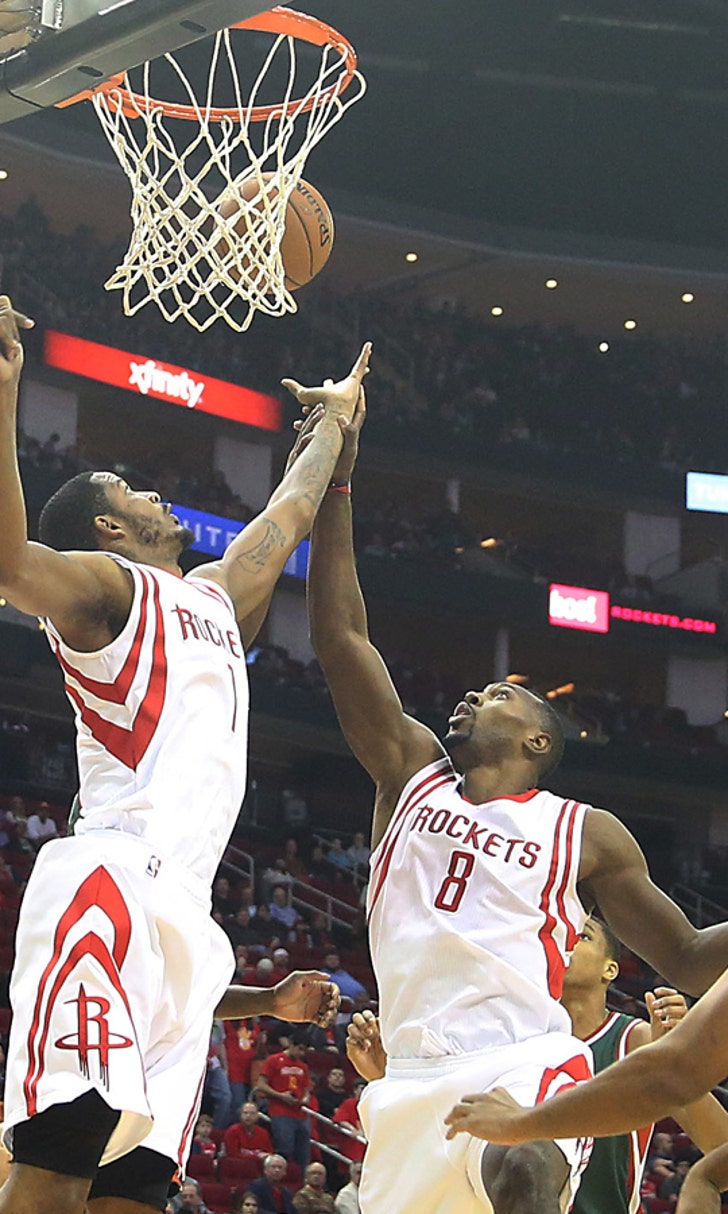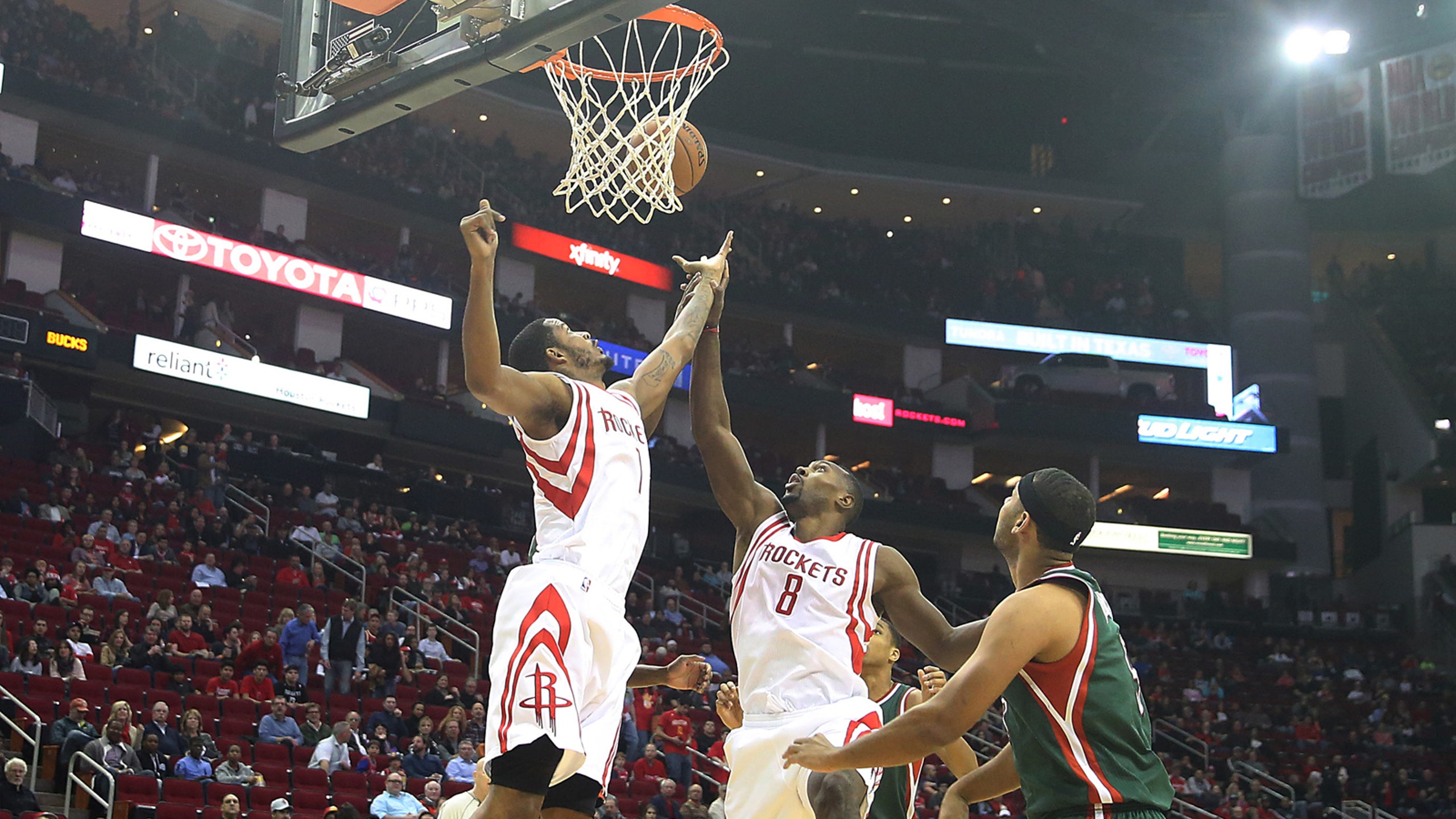 Rockets outlast feisty Bucks
BY foxsports • February 6, 2015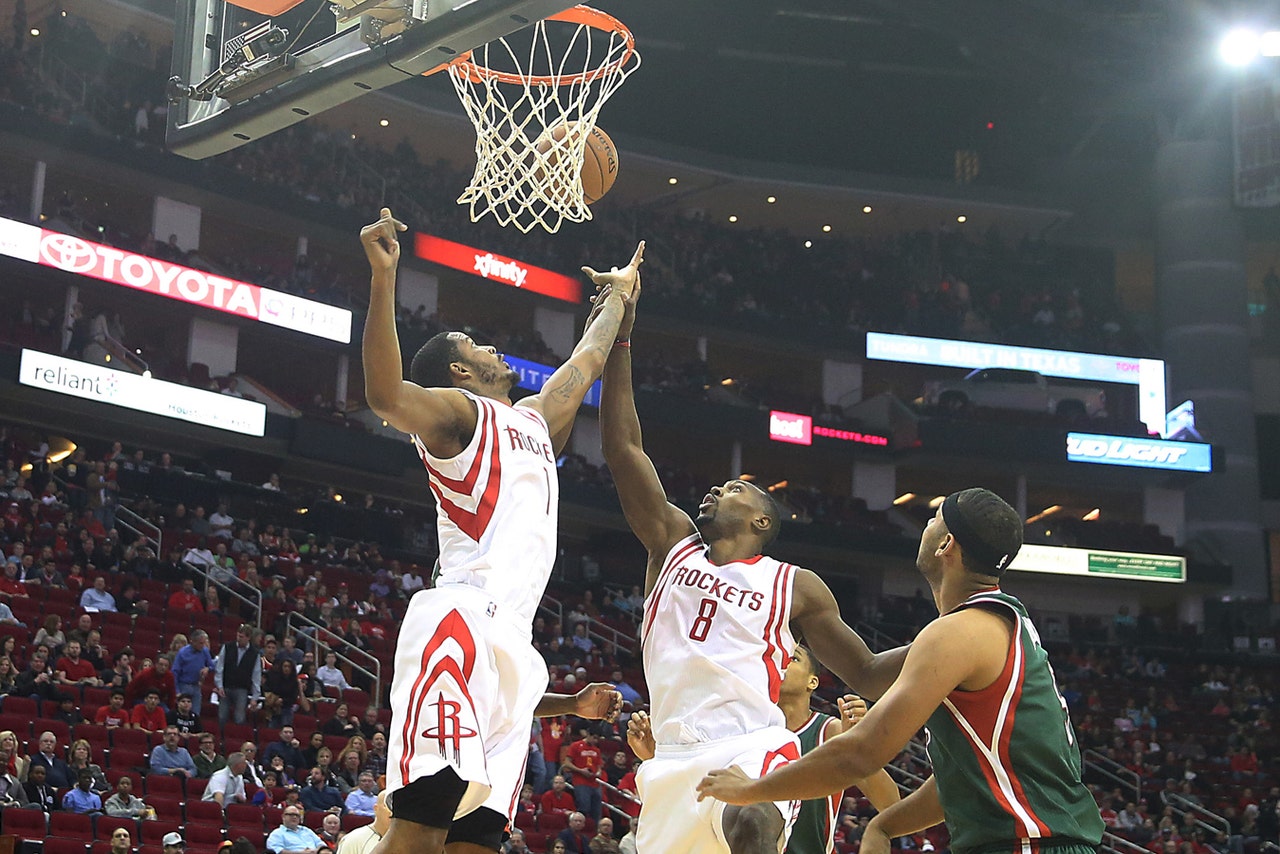 HOUSTON -- With the Milwaukee Bucks throwing everything at him on Friday night, James Harden relied on his teammates to knock down big shots.
Even so, Harden finished with 33 and the Houston Rockets hit 15 3-pointers to beat the Milwaukee Bucks 117-111.
"They brought double-teams to half-court to me," Harden said with a chuckle. "So I just made the easy play, and had trust in my teammates to make connections."
Trevor Ariza added 24 for the Rockets. Giannis Antetokounmpo led the Bucks with a career-high 27 points and 15 rebounds.
The Rockets lead the league in 3-pointers made per game at 11.8. The 15 Friday were two shy of their season high and they improved to 30-7 when they make 10 or more. Five Rockets hit 3-pointers in the game.
Harden scored 12 of his points from the free-throw line on 17 attempts. He leads the league in free throws made and attempted, and the Rockets improved to 26-2 when a player tries eight or more.
"We did everything we could," Bucks head coach Jason Kidd said. "We threw multiple bodies at him and gave him different looks. He's just patient, and he can do it all ... he's one of the best players in the world."
Milwaukee trailed for much of the game, with a deficit reaching 18, but climbed within four with less than 40 seconds remaining in the fourth but the Rockets held on.
The Rockets drained 10 of their 3-pointers in the first half on just 17 attempts and Milwaukee's defense had few answers.
"We're going to peak very soon," Harden said.
Ariza led the shooting charge, hitting five of six 3-point attempts for 21 first-half points.
Antetokounmpo topped his previous career high on a hook shot that pulled Milwaukee within four points in the final minute.
"The last two weeks, he's grown as a player and as a person," Kidd said.
Houston led 68-56 at the half, with Milwaukee's second-quarter paint dominance helping them keep pace. With center Joey Dorsey filling in for Dwight Howard (knee), the Bucks used their superior length to outscore the Rockets 60-46 in the paint.
Houston forward Josh Smith matched a career-high with four 3-pointers on just five attempts, finishing with 14 points, 10 rebounds and eight assists, narrowly missing out on his fourth career triple-double.
"I was just trying to be available for the pocket pass, knowing that they were going to double-team James," Smith said.
The Rockets won for the sixth time in their last seven and their fourth straight at home.
---