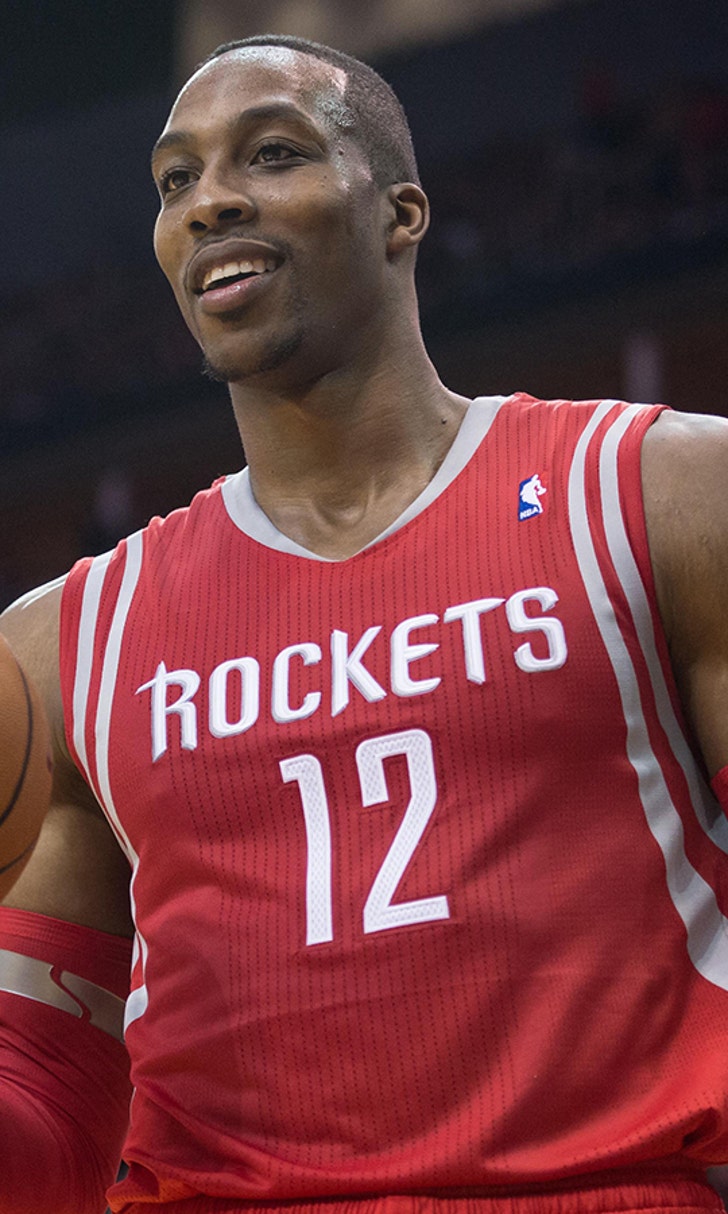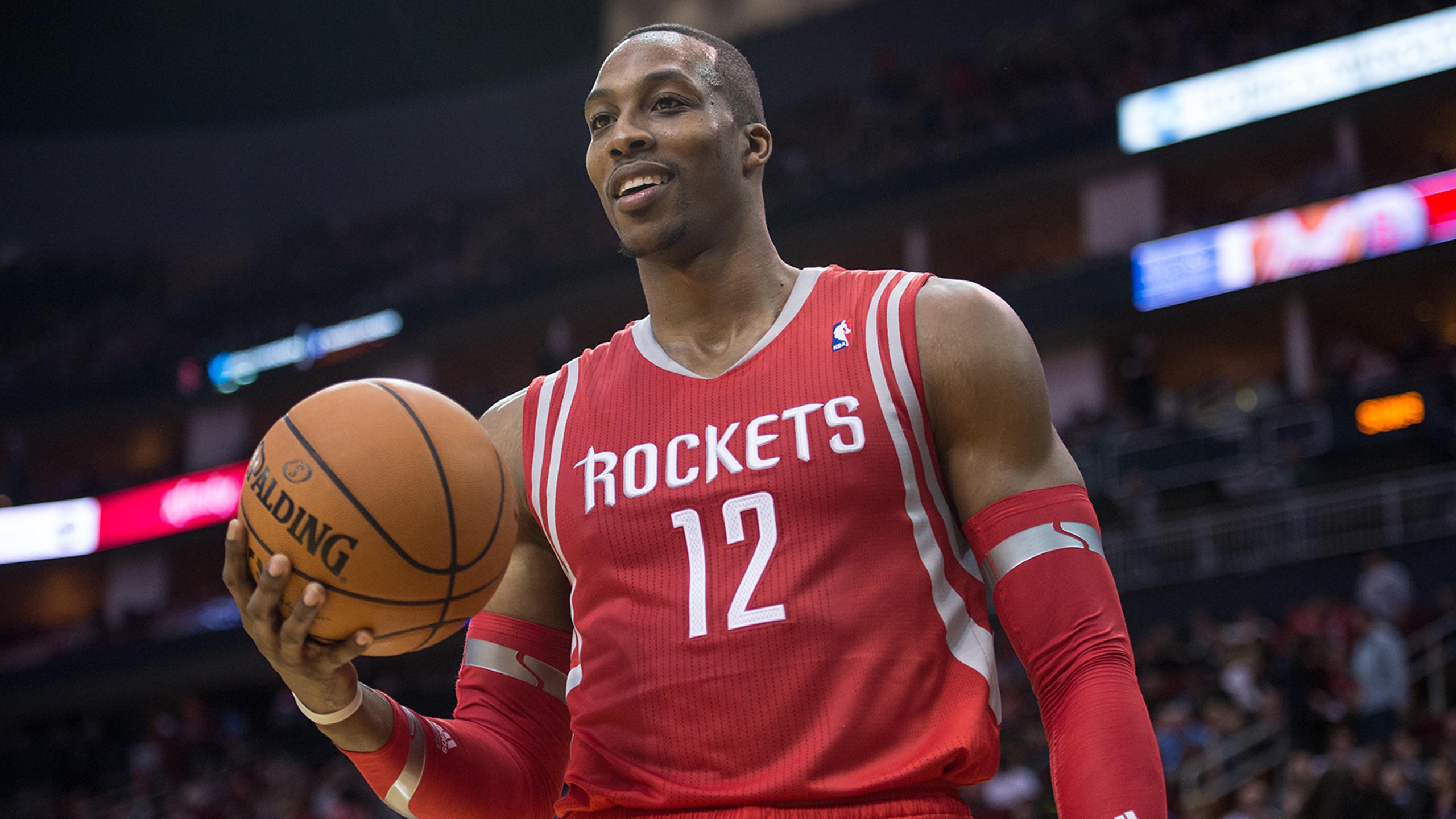 Rockets' Howard bracing for hostile LA environment
BY Shawn Ramsey • February 18, 2014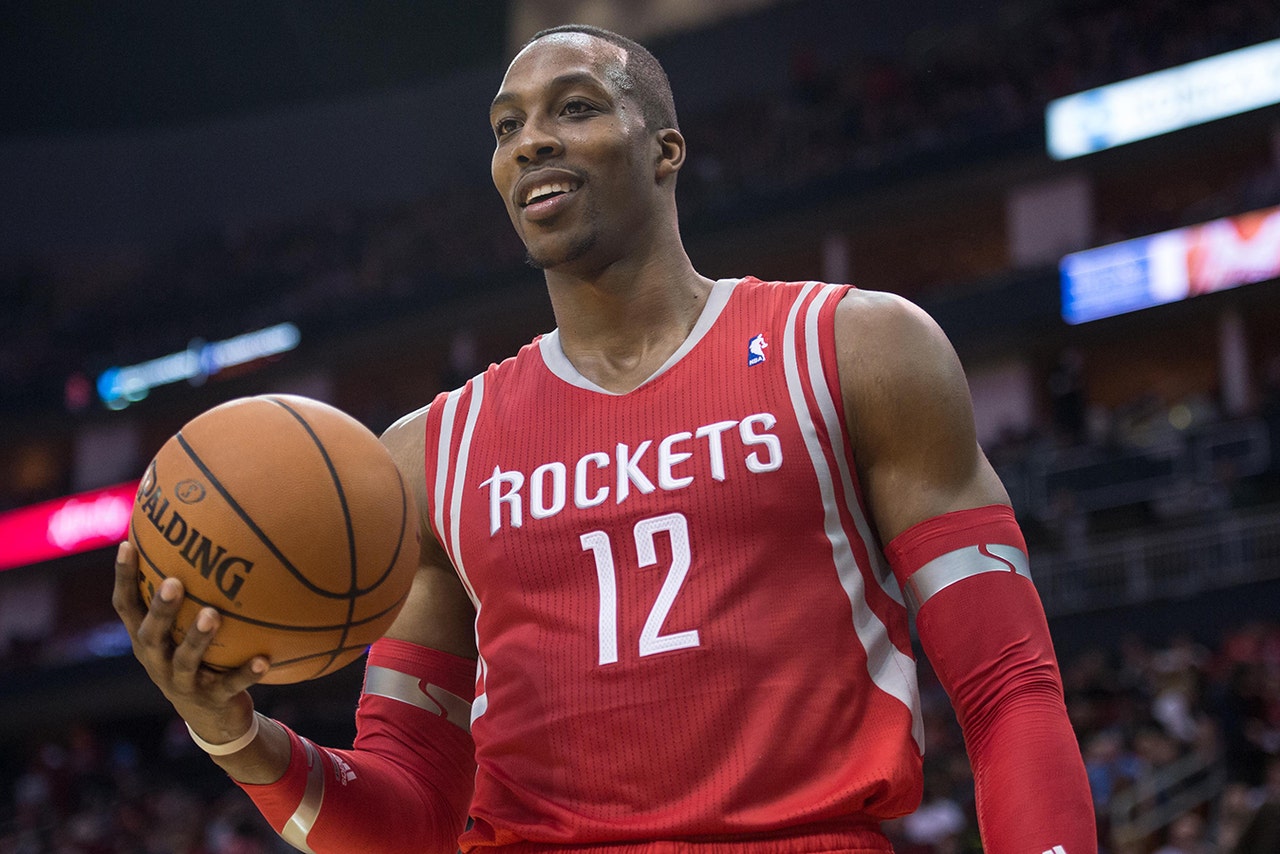 Wednesday night, the Rockets will make a second trip to the Staples Center in Los Angeles, this time to face the Lakers and Dwight Howard is ready to hear it from the fans.
In November, Houston faced LA's other team, the Clippers, at the Staples Center, and Howard got an earful then, from fans of a team he didn't even play for, but now with a house full of Lakers fans, he is expecting worse.
"I'm going to get a lot of boos," Howard told the Los Angeles Times Tuesday. "I know I'm going to hear it the whole game - 'coward,' whatever. There's not anything I can do about it. Just go out there and play."
Howard in the offseason spurned the Lakers' lucrative contract in favor of the Rockets after one lackluster season in Los Angeles, sparking outrage from fans of one of the most popular teams in the league.
"Thank God, this year I've been through it a lot in every city. There's Lakers fans everywhere. So I think I'm a little bit prepared for it," Howard said.
To add more fuel to the fire, the Lakers are in the middle of a team-record home losing streak of seven games sitting well behind the eighth spot in the playoff chase, while Howard's new team is surging with a seven-game winning streak that has put Houston in the third spot in the Western Conference, thus making it easier for him to say he made the right choice.
"No doubt, I did what was best for me and at the end of the day, that's the only thing that matters," Howard said. "I have no regrets."
"I wasn't afraid of any bright lights or any pressure. I just felt like Houston was the best place for me."
Looking at the Howard of last season compared to this season, it seems like he is much more at peace playing for the team he chose himself, and Rockets head coach Kevin McHale even thinks that could be a contributing factor to his stats being better.
"Dwight's one of those guys that I think he plays better when he's having a good time and comfortable," McHale said. "He's been tremendous for us and getting better all the time."
McHale's advice to Howard before Wednesday game: tune out the fans and play.
"Fans are the fans. They don't score points," McHale said. "If they boo ya, they boo ya. You've just got to go play."
Probably nothing would make Howard happier than to leave Los Angeles with a eight-game winning streak.
Follow Shawn Ramsey on Twitter: @ShawnPRamsey
---
---