Detroit Lions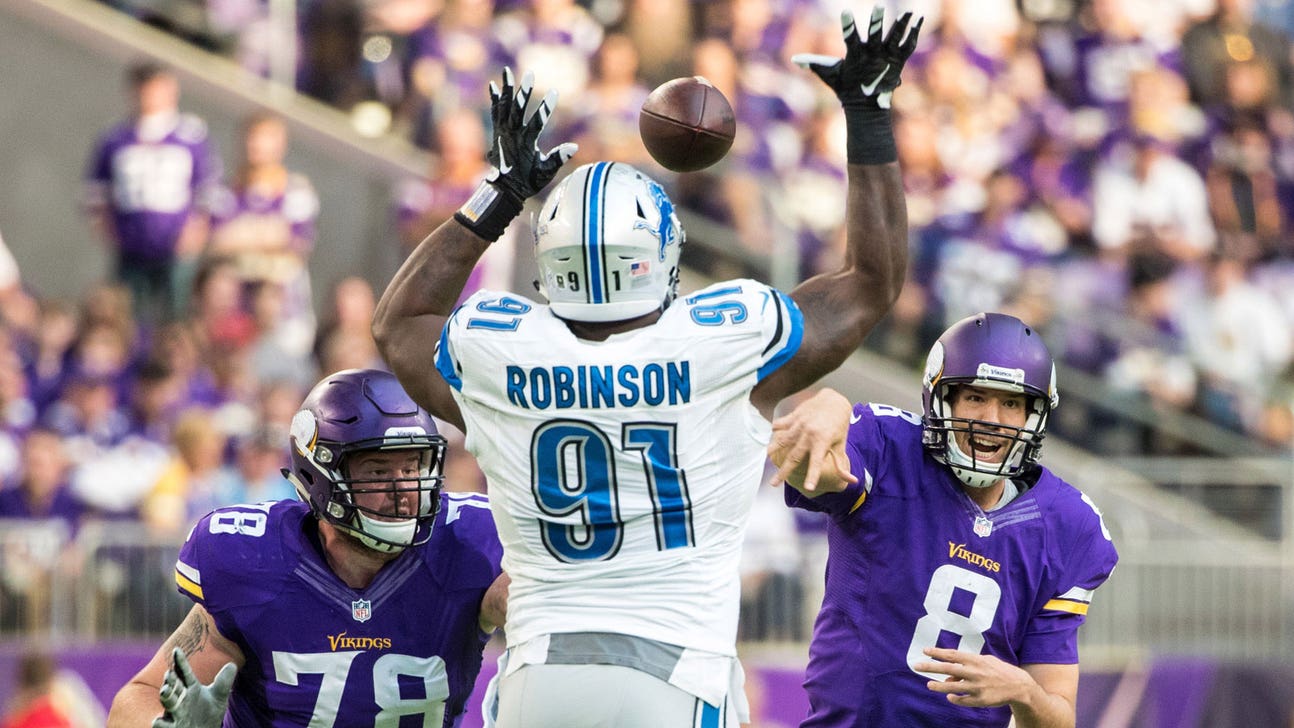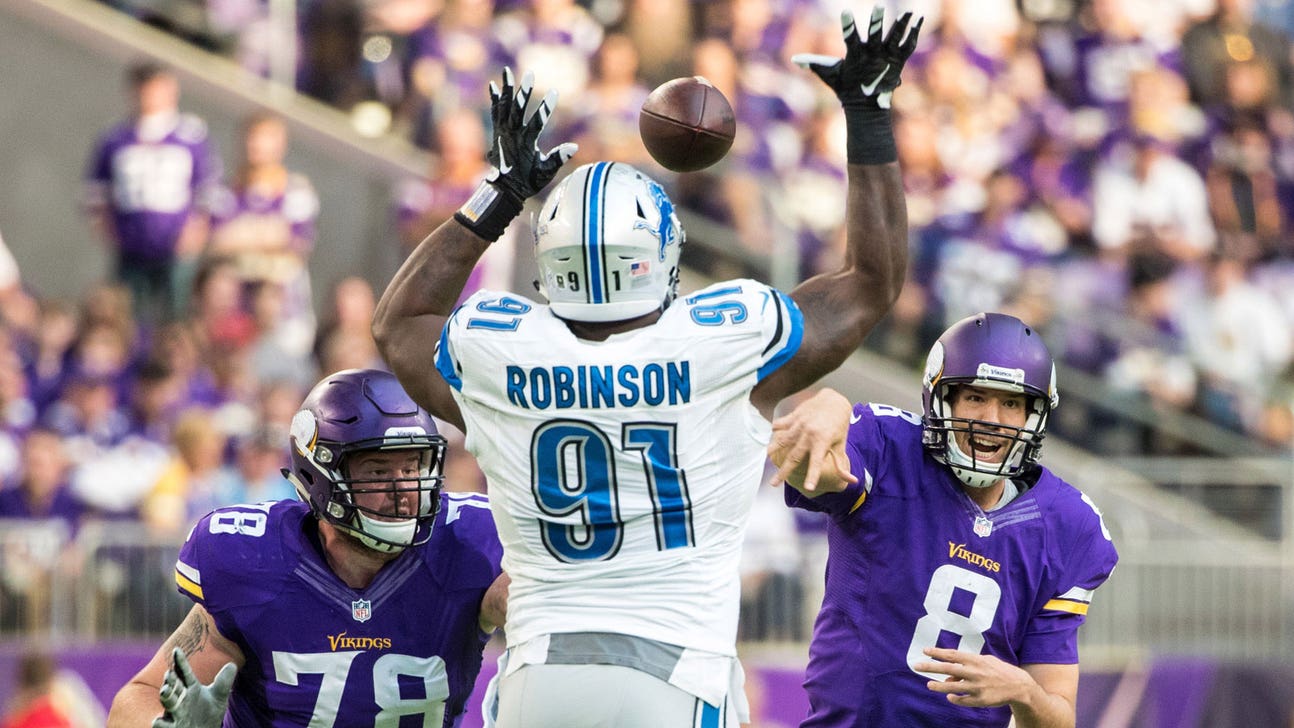 Detroit Lions
Robinson knocking down passes for NFC North-leading Lions
Published
Dec. 1, 2016 8:03 p.m. ET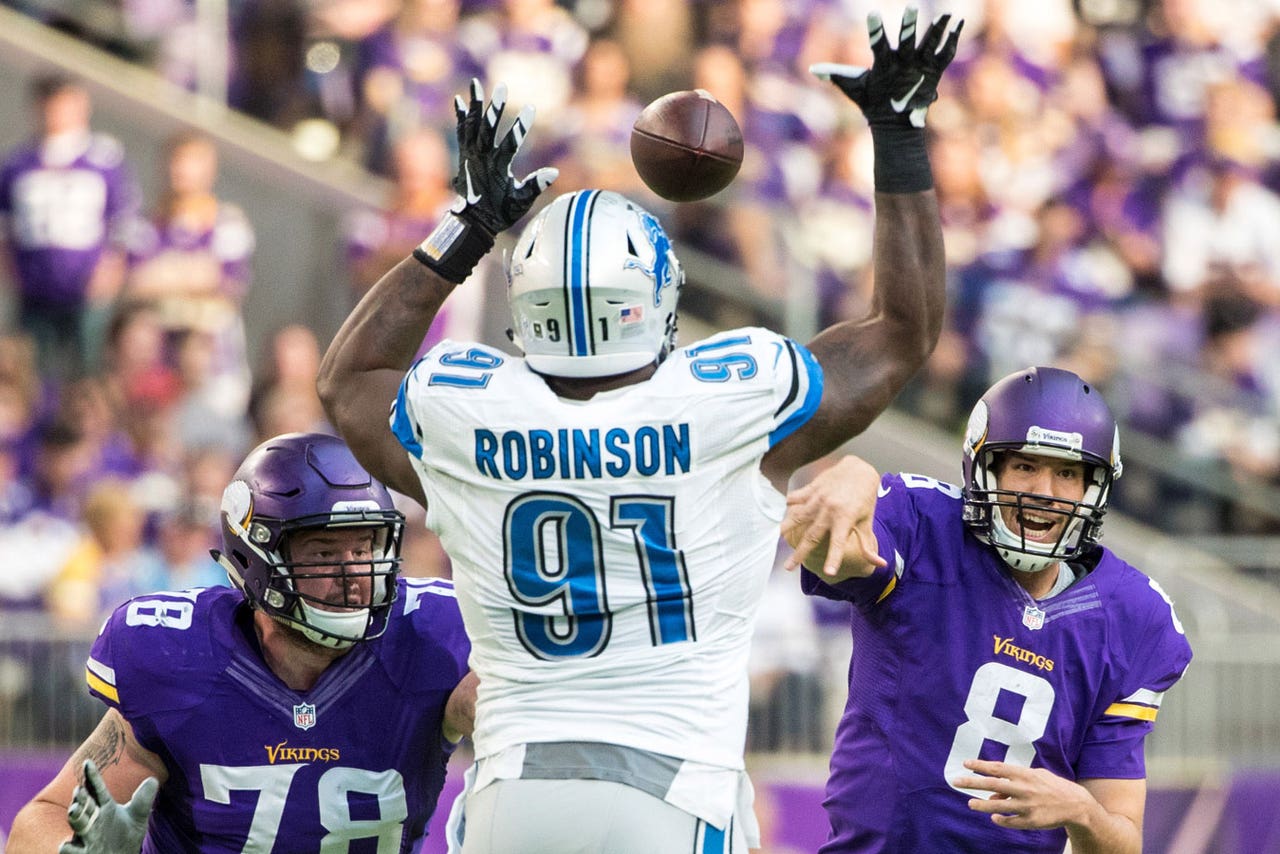 ALLEN PARK, Mich. (AP) -- A'Shawn Robinson said he had enough skills on basketball courts to draw offers to play at UCLA, Boise State and Holy Cross.
When he was a 6-foot-4 freshman at Arlington Heights High School in Fort Worth, Texas, he had hoop dreams.
"When I got bigger, I didn't anymore," Robinson said.
Taking his talents to football fields, and keeping them there, has panned out for him and the Detroit Lions.
The 6-foot-4, 320-pound rookie defensive tackle is emerging as a key player for the NFC North-leading Lions (7-4) as they surge into contention for their first division title since 1993 .
Robinson started in his first game on Thanksgiving when Detroit beat the Minnesota Vikings, breaking a first-place tie.
"He's been good and steady," Lions coach Jim Caldwell said. "He's made some plays for us and does a good job of when he doesn't get to the passer, getting his hands up. He's got a bit of a knack for that, but he's also made plays in the running game. He's coming along."
Robinson has knocked down five passes, tying him for third among NFL defensive linemen.
Despite not being an every-down player this season, it is an impressive feat to rank among league leaders in any category and Robinson credits his hoops history.
"I think it helps my ability to know when the ball is going to get released from the quarterback and when to get my hand up and bat it," he said.
When the New Orleans Saints (5-6) host the Lions on Sunday, they've got a plan to combat Robinson's knack for knocking down passes when Drew Brees is throwing.
"Anytime a guy puts his hands up, we like to try to get back into his chest and get him to lower his hands," Saints right tackle Zach Strief said.
"But ultimately if a guy stops and jumps, all you can really do is push him. There's been more and more of an emphasis of guys doing that as the passing game has gotten a little quicker over time. Sometimes you can't get home, and that's what you do."
Lions defensive line coach Kris Kocurek puts his players through drills designed to rush and sack quarterbacks, not bat down passes.
So when Robinson is hailed for his ability to do it, he makes it clear his coach isn't celebrating.
"If I can't get a sack, a batted ball takes a down away from the other team and I see it as a great thing," Robinson said. "Coach Kris doesn't like it. He wants sacks instead. But you can't always get to the quarterback, so the next best thing is to bat the ball down."
Robinson has two sacks this season and is credited with two quarterback hurries. He has made 17 tackles, including four for losses.
Knocking down passes, though, has become his best asset because he clearly has a feel for passing lanes and the timing of throws.
"He's reminded me a couple times that he was a basketball player and offered a scholarship by a couple schools," Caldwell said with a grin. "So, he's a pretty good athlete."
(AP freelance writer Guerry Smith in Metairie, Louisiana, contributed to this report.)
---
---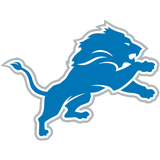 Get more from Detroit Lions
Follow your favorites to get information about games, news and more
---