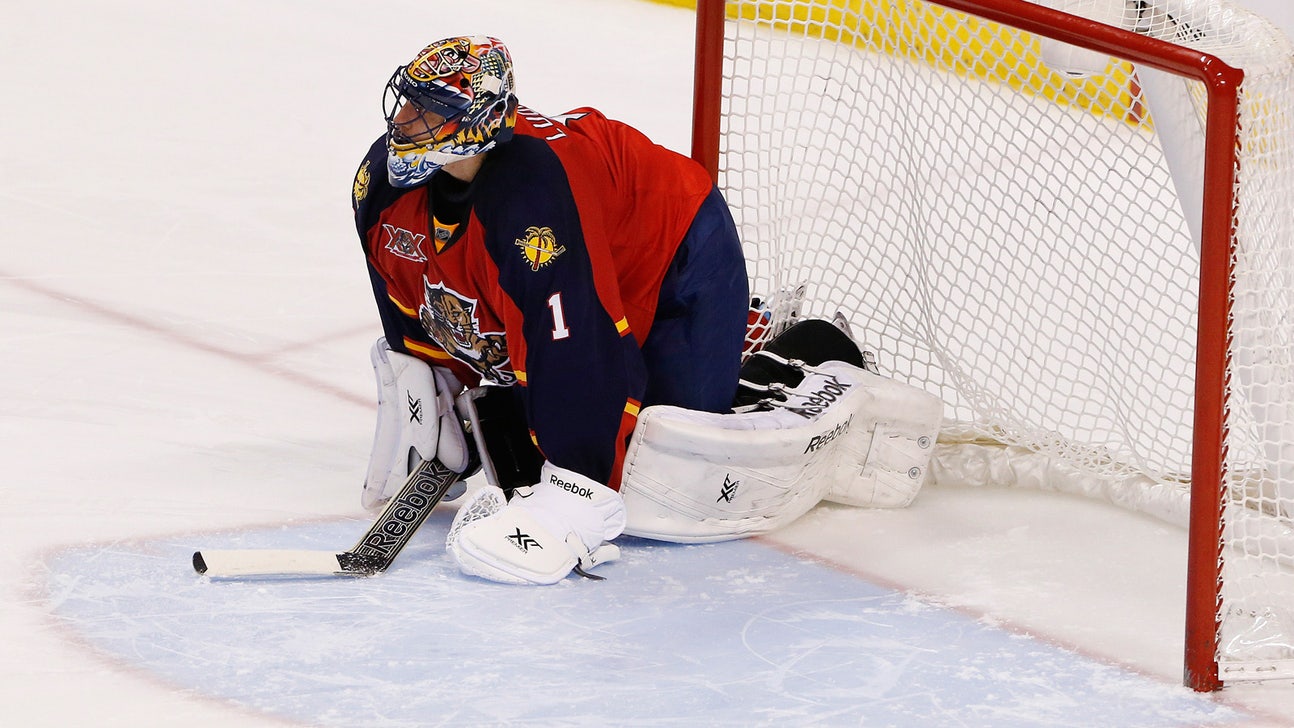 Roberto Luongo stays level-headed through up-and-down reunions
Published
Mar. 16, 2014 7:48 p.m. ET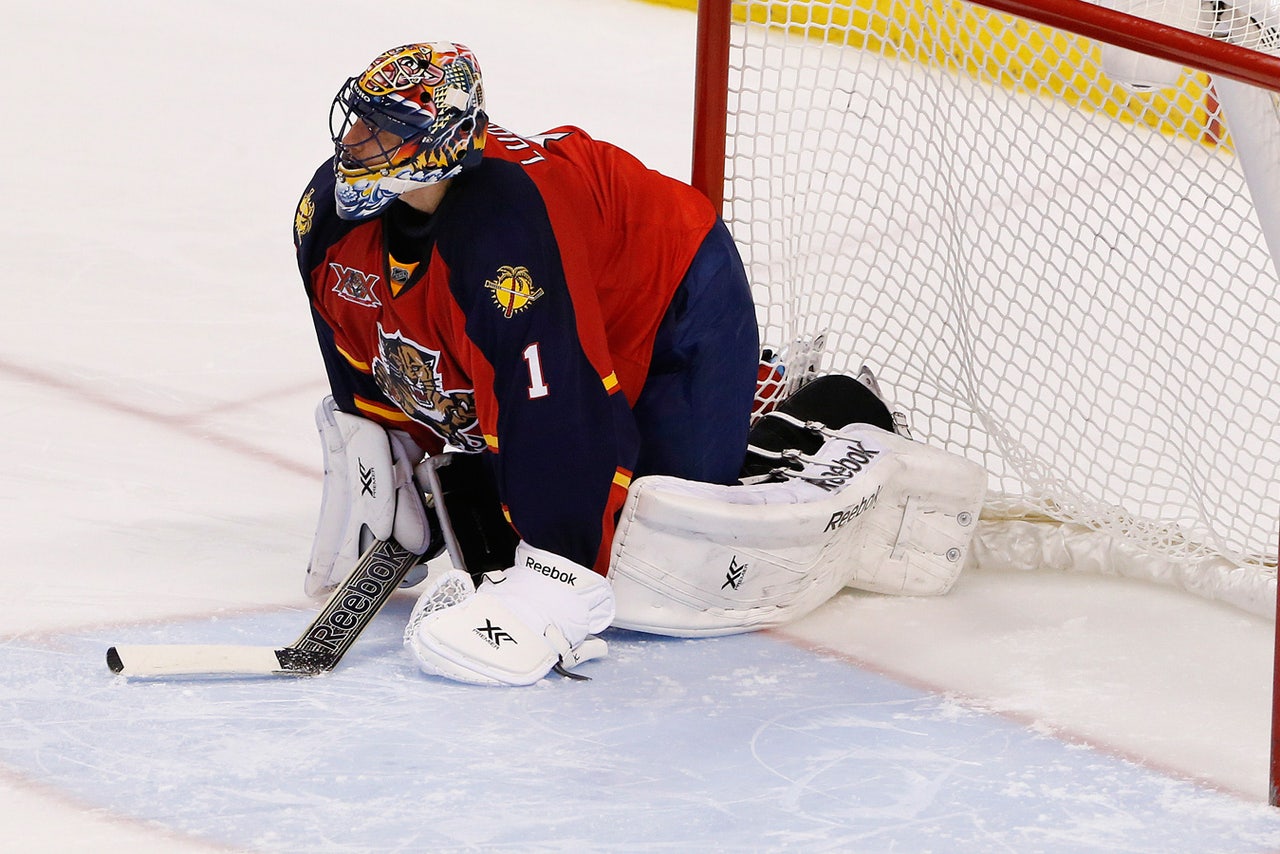 SUNRISE, Fla. -- Whoever wrote the NHL schedule for the 2013-14 season last July probably had no idea their timing would be spot on for setting up Roberto Luongo's reunions.
In what could be best described as a whirlwind weekend for the Florida Panthers goaltender, Luongo came away with a high and a low and remained level-headed through it all.
Friday night, Luongo faced his former creasemate of three seasons in Cory Schneider when Florida came from behind to defeat the New Jersey Devils. Sunday afternoon, Luongo got his first crack at his former team, the Vancouver Canucks.
"It was a fun game to be part of," Luongo said of his first meeting against the Canucks, a 4-3 shootout loss. "Either way, I'm fine with it."
Vancouver coach John Tortorella said Sunday's game was "not Picasso, that's for sure." That is the truth. Neither team came out firing -- Florida finished with a 32-29 advantage in shots after 65 minutes -- so Sunday's contest failed to unfold as a goaltender's duel.
At least not until the very end.
Lack, who supplanted Luongo as the team's starter just before the March 5 trade, jokingly hoped for another kind of one-on-one battle.
"I challenged him to a goalie fight when we chatted before the game, but he didn't want to go," Lack said, smiling. "It was strange to see him at the other end of the ice, but I'm sure he felt the same way looking down at our end."
Florida struggled hang on to momentum after its first two goals, giving up scores 74 seconds and 85 seconds later. But Jimmy Hayes gave the Panthers -- and Luongo -- a chance for the win with 1:35 left in regulation.
In the first meeting between Vancouver's past and present goaltenders, Luongo said Sunday had to come down to a shootout.
"I knew right away it was going to a shootout," Luongo said. "That was the destiny we had."
Incidentally, the one player on the Canucks roster whom Luongo had no familiarity with clinched the victory for Vancouver. Nicklas Jensen joined the Canucks on March 7, two days after the Luongo trade.
Jensen skated in on Luongo and roofed his shot, which hit the crossbar and went in. For a moment there was confusion as the puck seemed to disappear, but it emerged from a crevice between the ice and net.
"I saw him do the Forsberg move," Luongo said. "I didn't know of any other moves that he had. I didn't want to commit to that 100 percent. I tried to stay patient. I thought I was there. Like I said, it was a perfect shot.
"I wish he had been called up when I was playing. We could have used a few more goals in the shootout when I was there."
Lack stopped Nick Bjugstad, Brad Boyes and Brandon Pirri to secure the win.
But this one was just another date on the calendar for Luongo. Since arriving in Florida, he's talked about these final weeks as time to build a rapport with teammates as they prepare for 2014-15.
"I was looking forward to playing against the boys," Luongo said. "Now that it's done, you can focus on the rest of the season and next year."
Luongo says he is already looking forward to Florida's four-game west coast road trip, where the Cats will "spend some time together here, go out for a few dinners, try to build something into next year."
And they will get to do so without the distraction of any more reunions.
You can follow Erin Brown on Twitter @rinkside or email her at erinbrownfla@gmail.com.
---