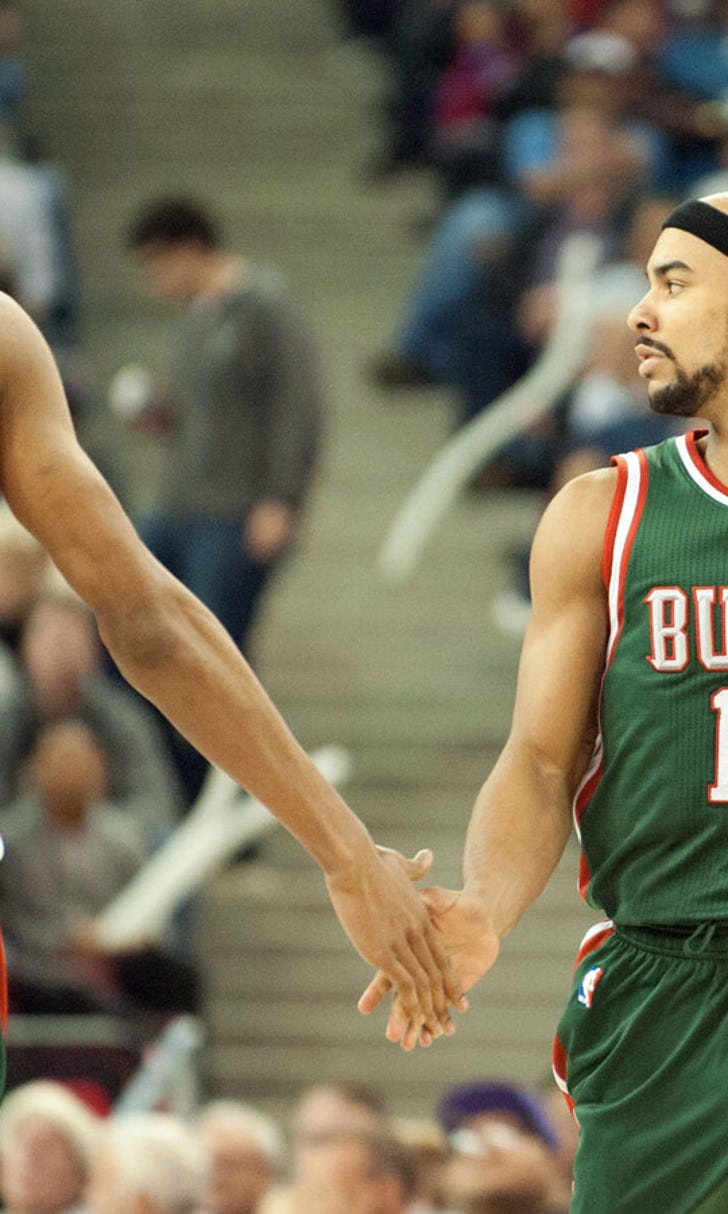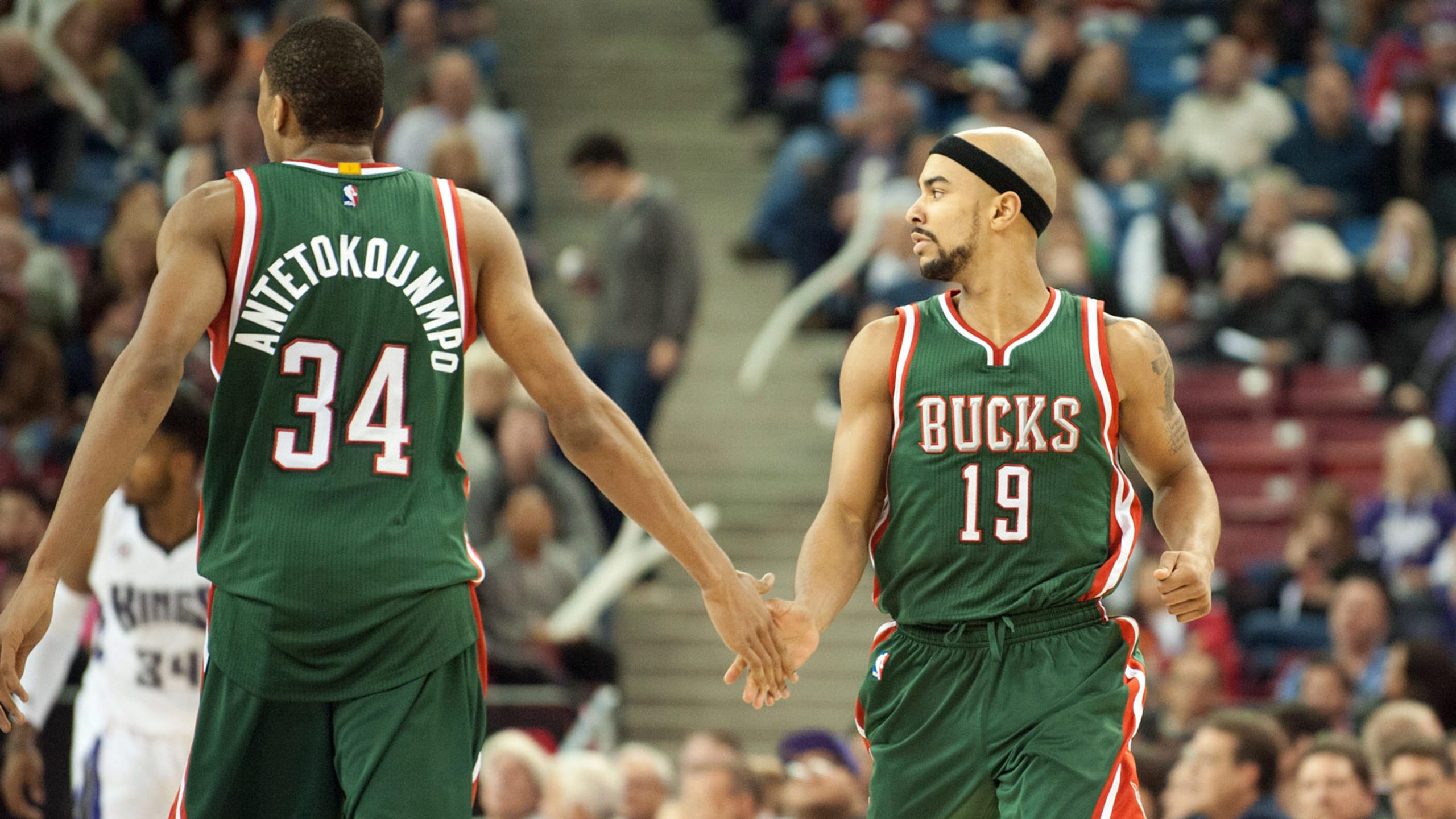 Road reaction: Bucks 108, Kings 107
BY foxsports • December 19, 2014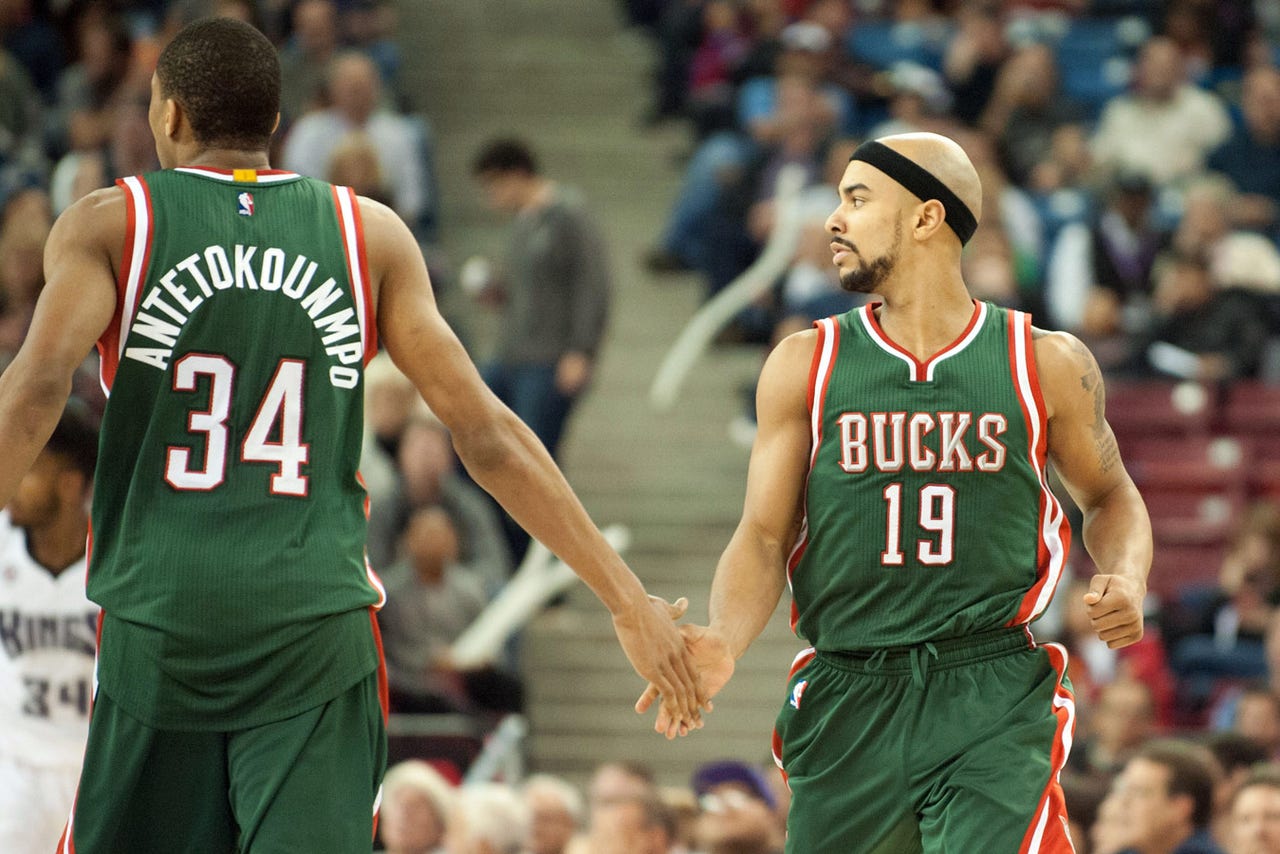 For the second time on their current west-coast trip, the Milwaukee Bucks were one successful possession away from pulling out a big road win.
But this time the Bucks had to get the job done on the defensive end.
Milwaukee forced DeMarcus Cousins into a tough 15-foot jump shot that clanked off the rim as the final horn sounded, sending the short-handed Bucks to a 108-107 victory over the Sacramento Kings at Sleep Train Arena.
1 big moment: Jared Dudley misfired on a 3-point attempt in the game's final seconds, but Zaza Pachulia grabbed a huge offensive rebound and was fouled with the clock showing 6.8 seconds and the game tied at 107.
Pachulia hit the first free throw but missed the second, leaving the Bucks clinging to a one-point lead.
The Kings advanced the ball to the frontcourt following a timeout. With 6.5 seconds left, Rudy Gay inbounded to Darren Collison, who was being guarded by Brandon Knight. Collison took two dribbles before passing the ball to Cousins on the right side. Pachulia prevented Cousins from going right, while Knight came over to cut off his left side. Cousins ended up forcing up a long step-back jumper that hit the front of the rim as time expired.
"Once Cousins got it, I thought B-Knight did a good job of coming off to shrink the floor and make it hard," Bucks coach Jason Kidd said. "We're happy he didn't get to the basket. In this league, guys can make that shot. We got lucky that he missed."
2 top performers: Dudley scored 10 of his season-high 19 points in the fourth quarter. The veteran forward hit a 3-pointer to put Milwaukee up 92-84 and a 3-point play to make it 101-91. Dudley shot 7 of 10 from the field, including a pair of 3-pointers.
In his return after missing nine games with viral meningitis, Cousins scored 27 points with 11 rebounds and five assists in 33 minutes. He hit 8 of his 12 field-goal attempts and went 11 of 13 from the foul line.
3 key stats: After being outrebounded, 52-32 and allowing 16 offensive rebounds Wednesday in Portland, the undersized Bucks held their own on the glass Thursday. Sacramento finished with a 35-27 advantage on the glass, but the Kings had just four offensive rebounds.
Led by Dudley and Jerryd Bayless (17 points), Milwaukee's bench outscored Sacramento's reserves, 45-20.
The Bucks were able to keep pace with the Kings in a fast-paced first half thanks to big quarters from O.J. Mayo and Knight. Sacramento scored 29 in the first quarter, but Milwaukee trailed by just four, thanks to Mayo's 17 first-quarter points on 7-of-9 shooting. Knight then hit three triples to finish with 16 points in the second quarter to give the Bucks a 57-54 lead at halftime.
Said: "It was a big win. I don't know (how we were able to pull it out). We were shorthanded; I was playing backup center. Cousins was an animal. It was hard to stop him all night. But we just stuck with the game plan. This is big for us to go to 2-1 on this trip. It shows you the will of this team." -- Dudley
"Z is just a competitor. No matter who he is playing against, it is about the team. He sacrifices himself. He stepped up and was big for us." Kidd on Pachulia
Seen: Despite going down with a sprained left ankle Wednesday in Portland, Bucks forward Giannis Antetokounmpo was in the starting lineup against the Kings. He finished with 11 points, three rebounds and three assists in 37 minutes.
The Bucks were extremely thin in the frontcourt Thursday, as Ersan Ilyasova, John Henson and Jabari Parker were out injured. In addition, Larry Sanders was unavailable after he was handed a one-game suspension by the NBA on Thursday afternoon for his flagrant-2 foul against Nicolas Batum in Portland the night before.
Pachulia started at center, while rookie Johnny O'Bryant earned his first career start just one day after playing five minutes in his NBA debut.
With Pachulia in foul trouble, O'Bryant was forced to guard Cousins for six minutes in the fourth quarter. The second-round pick out of Louisiana State finished with six points and one rebound in 17 minutes.
"I thought Johnny was big for us," Kidd said. "I thought being able to guard Cousins, he did a wonderful job. Z was in foul trouble. Being a rookie, he gave us energy and effort and did everything we asked him to do."
Next: Milwaukee concludes its west-coast trip Saturday in Los Angeles against the Clippers. It will be a rematch of last Saturday's 111-106 Bucks victory at the BMO Harris Bradley Center.
The Clippers are 2-0 since losing in Milwaukee, but they play in Denver on Friday night before returning home to face the Bucks on Saturday. Tipoff is at 9:30 p.m. CST on FOX Sports Wisconsin.
Follow Andrew Gruman on Twitter
---