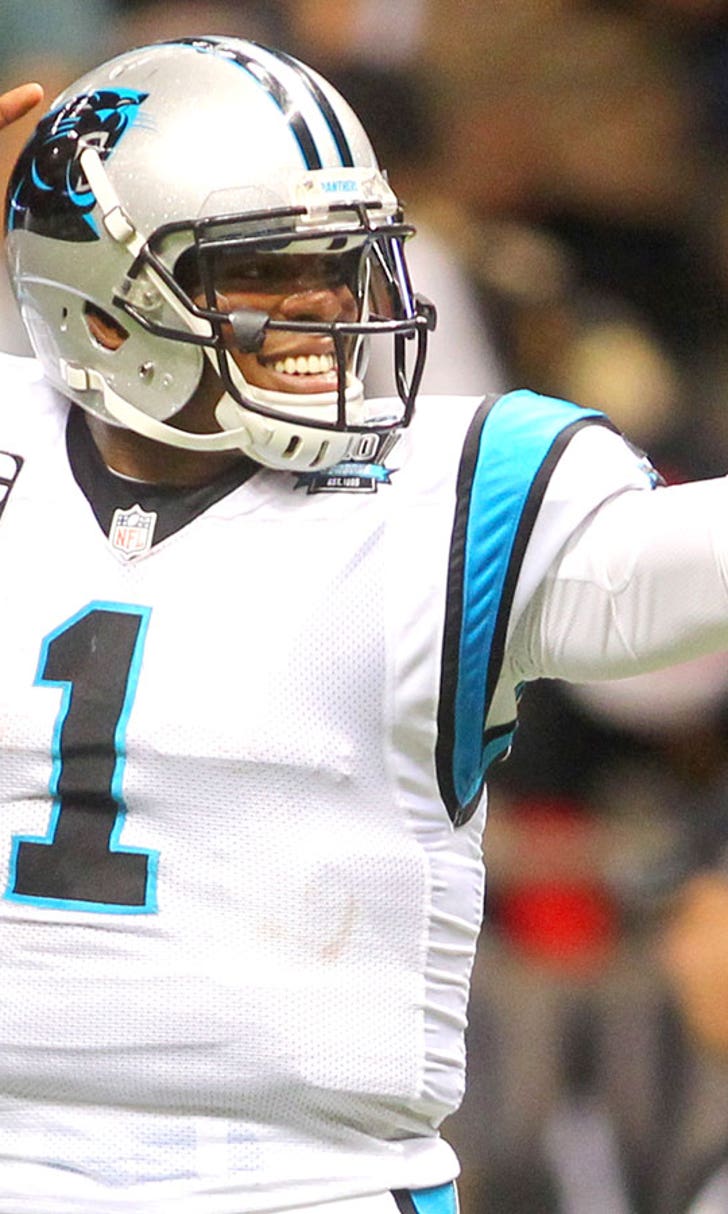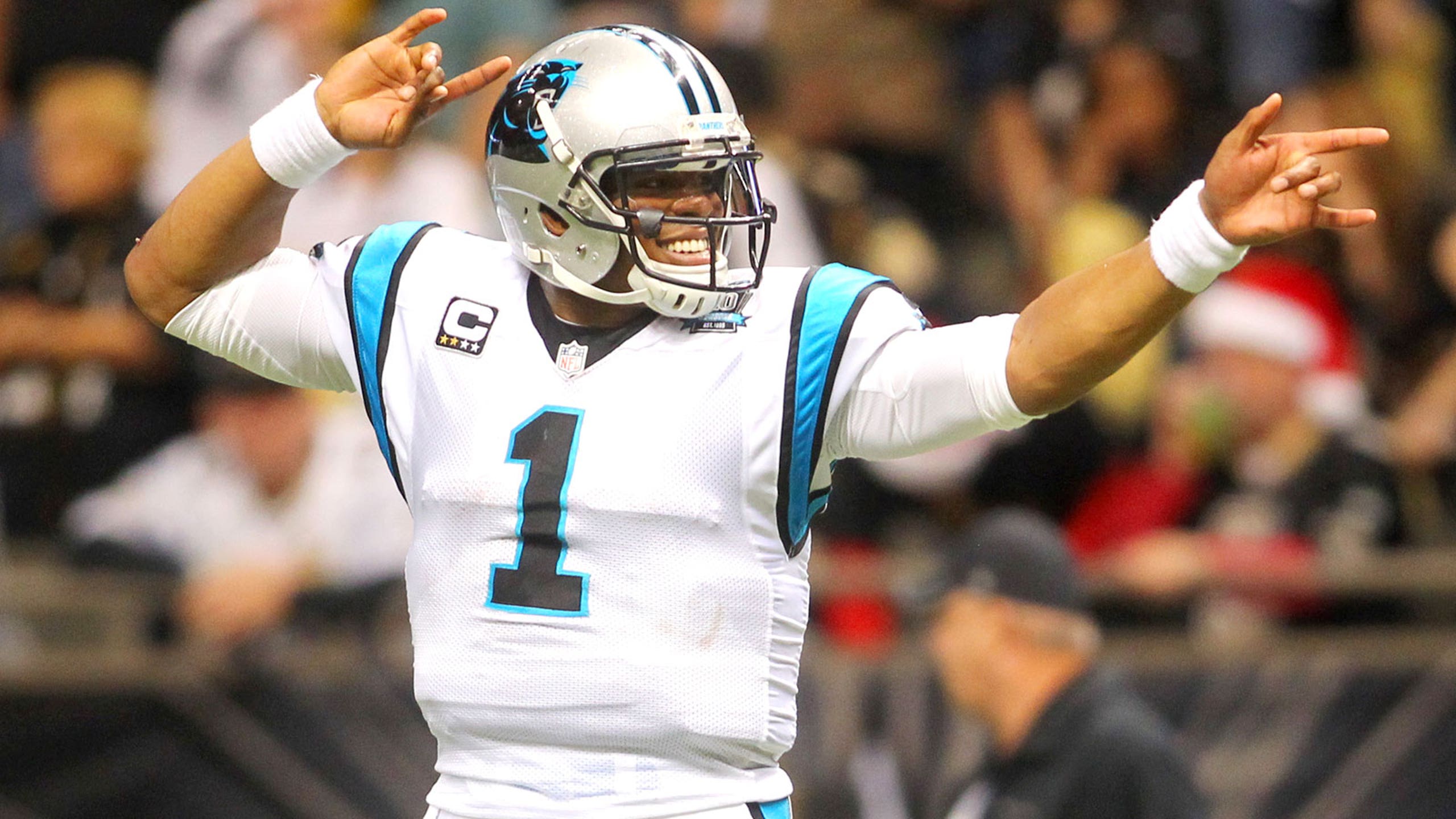 Rivera: Panthers' Newton on track to start Sunday, if physically ready
BY foxsports • December 18, 2014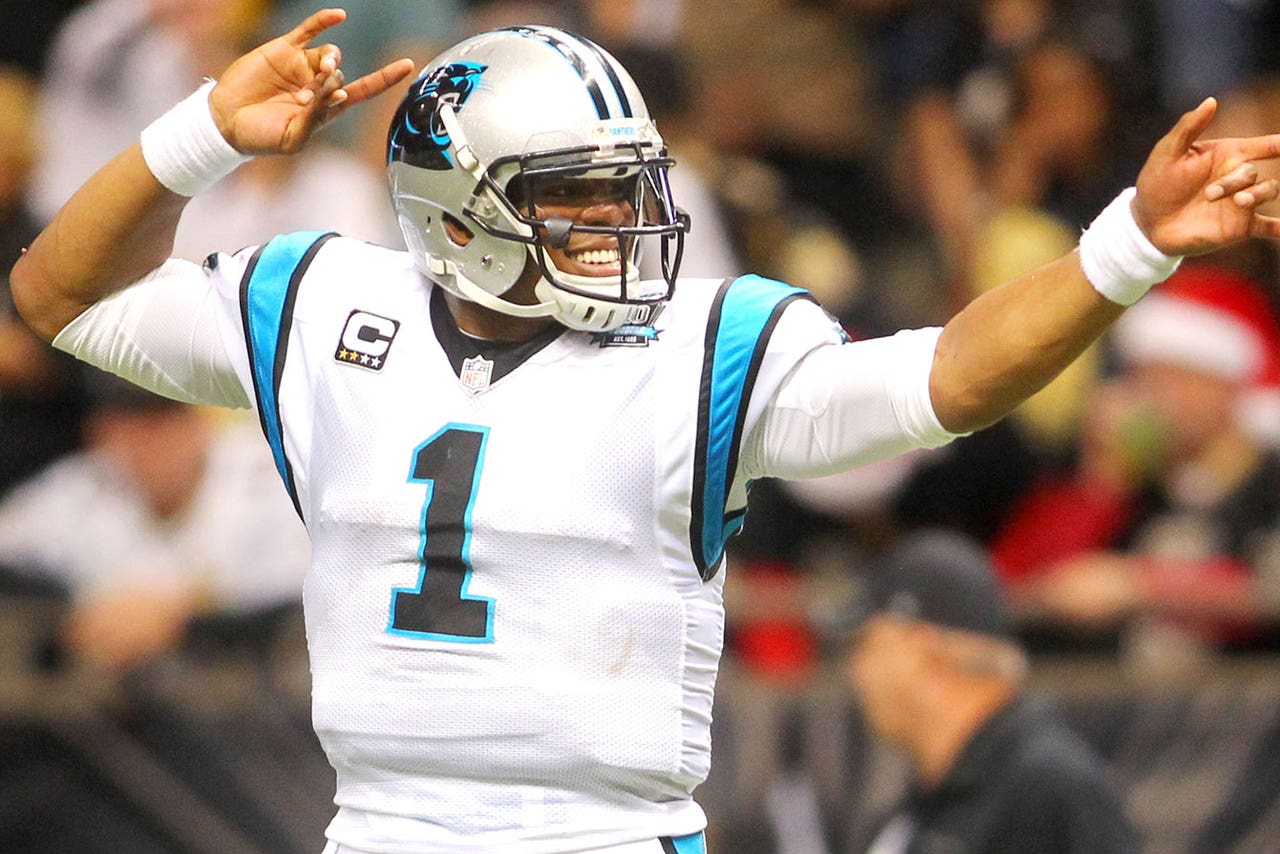 CHARLOTTE, N.C. -- If Carolina lined up against the Cleveland Browns on this day, backup quarterback Derek Anderson would most likely be the Panthers' starter.
But the game isn't scheduled for Thursday; and for that reason alone, all signs point to Cam Newton starting on Sunday.
For the second straight day, Newton and Anderson split reps with the first- and second-team offenses in practice. The move essentially hedges the Panthers' proverbial bet, just in case Newton -- who sustained two cracked vertebrae in his lower back last week (car accident) -- cannot play against the Browns.
But Carolina head coach Ron Rivera is cautiously optimistic Newton will take the field.
"I would say he's on target," Rivera said. "(Newton) looked good out there. He had a good day."
According to Rivera, Newton's practice workload has increased. As such, the coach tentatively expects Newton to start, provided all goes as expected.
"(Friday) is a really big day for us because we can see how much he can handle and go from there," Rivera said.
For his part, Newton isn't making any guarantees like he did during the preseason, after sustaining a cracked rib in exhibition play. That injury prompted the fourth-year quarterback to miss the season opener (a victory over Tampa Bay).
"I'm just trying to take it day-by-day and do what is asked of me and do what I'm allowed to do," Newton said. "I'm fine either way it goes. I don't want this to be a distraction. We've got our hands full getting prepared for a great team in Cleveland, as it is. I think we're both ready, I can tell you that."
Prior to this season, Newton rarely had to watch the action from the sidelines. He's also had to endure more pain than usual, given how his offseason ankle surgery took longer than expected to heal.
"I've never went through this many injuries," says Newton. "I've kind of prided myself on being the tough guy and kind of prided myself on being the guy that doesn't get hurt, and yet, every week has kind of been something different."
Carolina (5-8-1) remains in a fight for the NFC South title and cannot afford a loss for Week 16 (vs. Cleveland) or Week 17 (at Atlanta). If the 6-8 Saints beat the Falcons (5-9) and the Panthers lose to the Browns, Carolina and Atlanta would be eliminated from playoff consideration.
Even if Newton can't play, many feel the Panthers should be able to beat slumping Cleveland. He said the team is ready ... regardless of who starts at quarterback.
"The truth of the matter is, whoever gets the start the team is going to back 110 percent," says Newton. "That's the best thing about this whole situation."
---