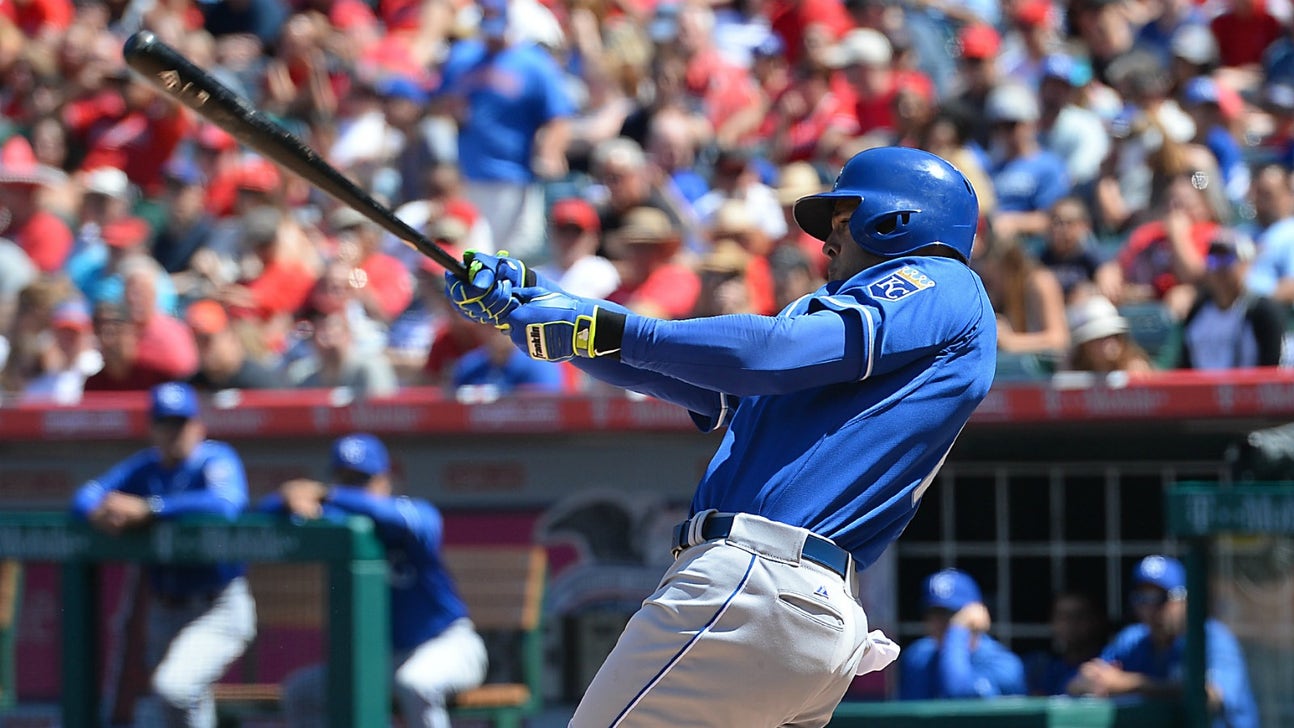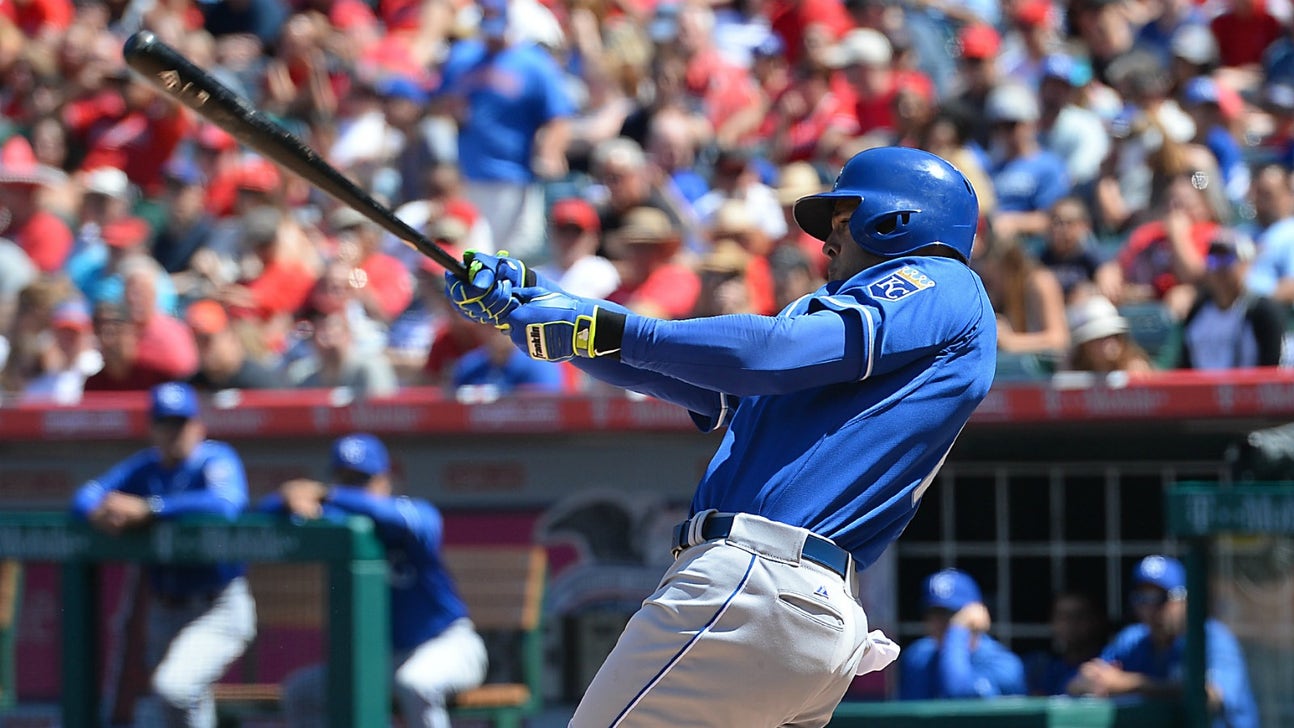 Rios held out of Sunday's lineup; Dyson to start in right field
Published
Jun. 14, 2015 1:12 p.m. ET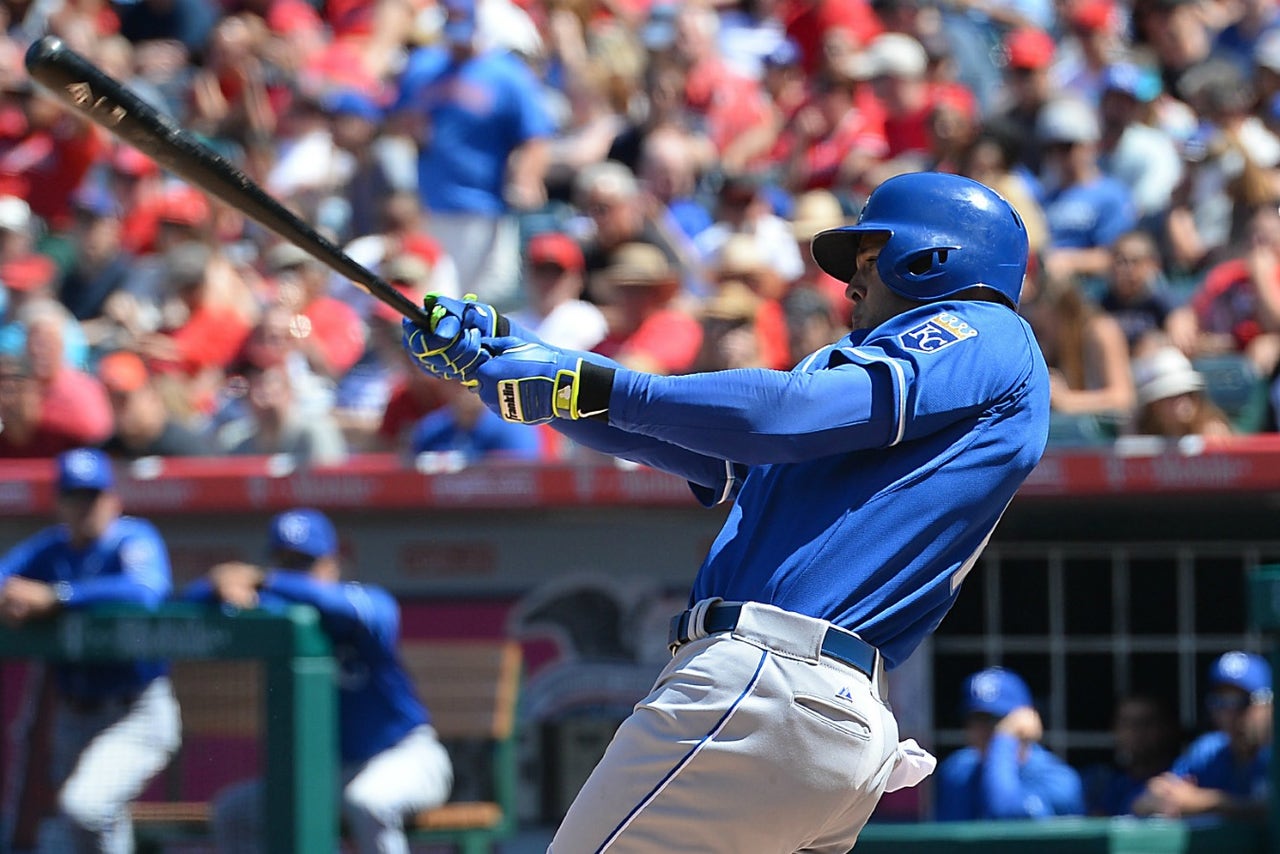 ST. LOUIS -- Alex Rios was held out of Sunday's lineup as the right fielder continues to knock off rust in his return from a 48-day hiatus with a fractured left hand.
Since reentering the lineup May 31 against the Cubs, Rios is slashing .105/.150/.132 in 11 games with just one extra-base hit and nine strikeouts. Prior to the injury, Rios showed promise as the newest outfielder. In seven games, he hit .321/.345/.464 with a home run and eight RBIs.
Royals manager Ned Yost tried to get Rios going Saturday by moving him up to the No. 3 spot in the lineup. Rios went 0 for 4 with two strikeouts. Jarrod Dyson will start in right field Sunday and hit eighth.
"With Alex, after missing six weeks, for me, you kind of have to give him a day every four or five days because it's tough getting back into the swing of things," Yost said. "And then, he's grinding to begin with."
Rios has said before that he expects the pain from his broken hand to remain throughout the season. He's described it as a manageable discomfort. Last season, Rios dealt with a nagging thumb injury that sapped his power with Texas.
According to Yost, Rios hasn't brought up pain bothering him.
"Not that he mentions, but I'm sure it probably is a little bit," Yost said. "I don't think that's the issue. He can deal with that. He can play through that."
Yost also said he did not consider starting Christian Colon in place of Omar Infante at second base. Infante's defense has been "as good as I've ever seen him," Yost said, but his offense needed to catch up.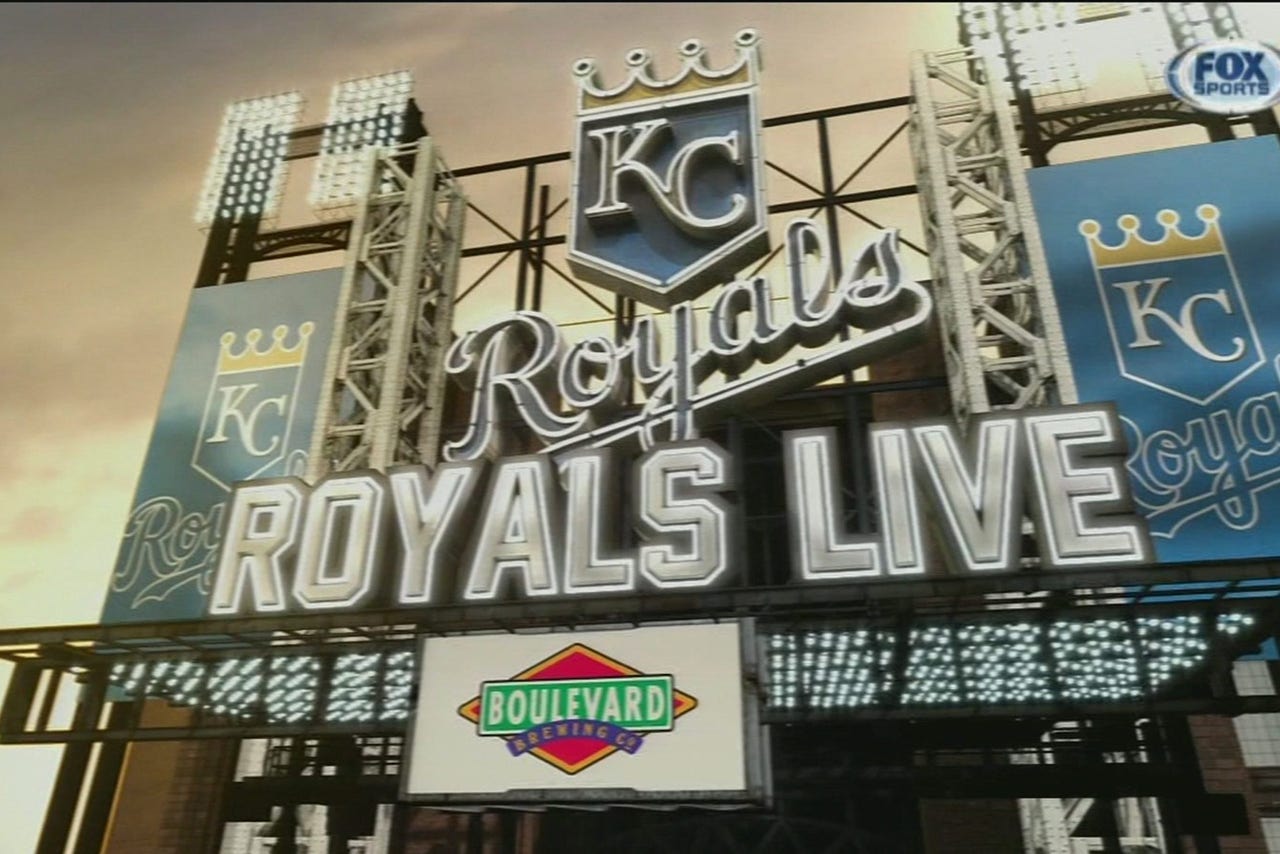 Watch the Royals Live pregame and postgame shows before and after every Kansas City Royals game on FOX Sports Kansas City.
Infante's .496 OPS is the worst among all qualified major leaguers. His .213 on-base percentage is also the worst in baseball.
"Offensively, it's pitch selection for him," said Yost, who circled the outer half of the plate as Infante's nemesis. "It's not mechanics. If he can, being a veteran guy, reel himself in to where he's swinging at strikes, he's going to be a productive hitter."
Ventura plays catch
Yordano Ventura played catch Sunday, two days after being removed after just three innings. An MRI on Saturday revealed fluid had built up around Ventura's ulnar nerve, which caused three of his fingers to go numb. The official diagnosis was right hand weakness.
Ventura will throw a light bullpen session Monday in Milwaukee and is scheduled to start against the Brewers on Wednesday at Kauffman Stadium.
Duffy to make second start
Danny Duffy will make his second rehab start for Triple A Omaha on Sunday night in New Orleans. The left-hander is scheduled to throw 60 pitches and four to five innings.
In his first start Tuesday, Duffy threw 49 pitches in four innings. He gave up one run on two hits and struck out four.
You can follow Matthew DeFranks on Twitter at @MDeFranks or email him at matthew.defranks@gmail.com.
---