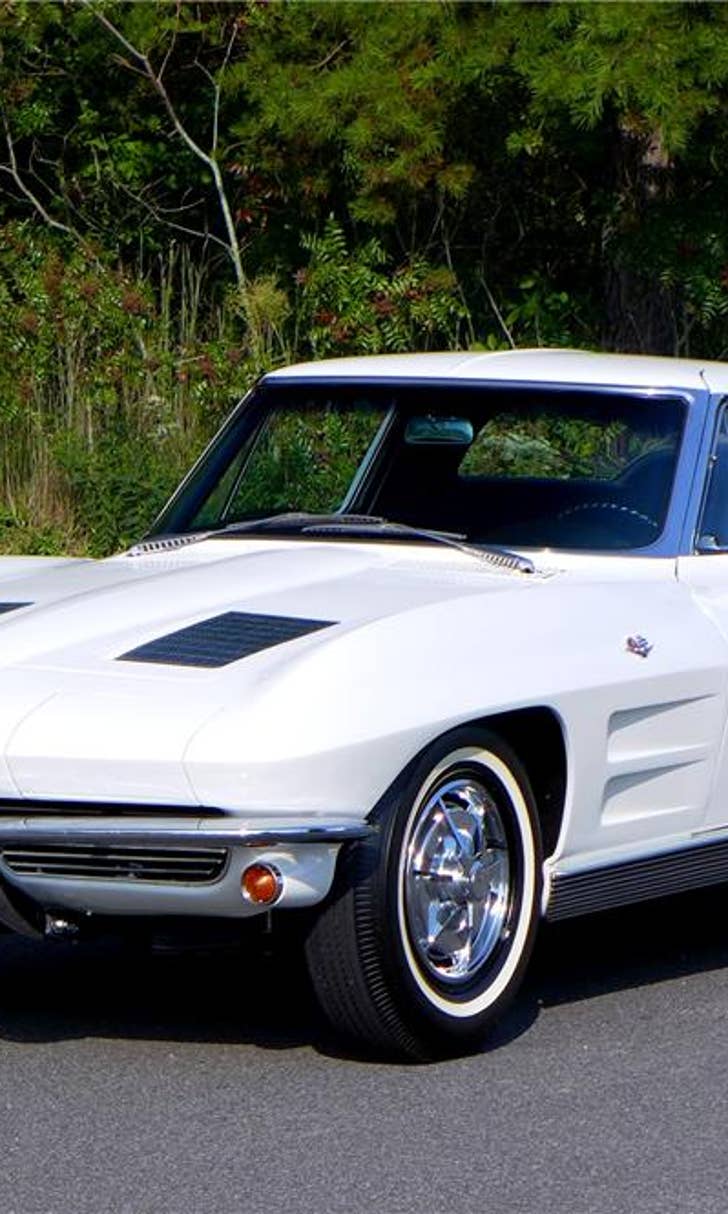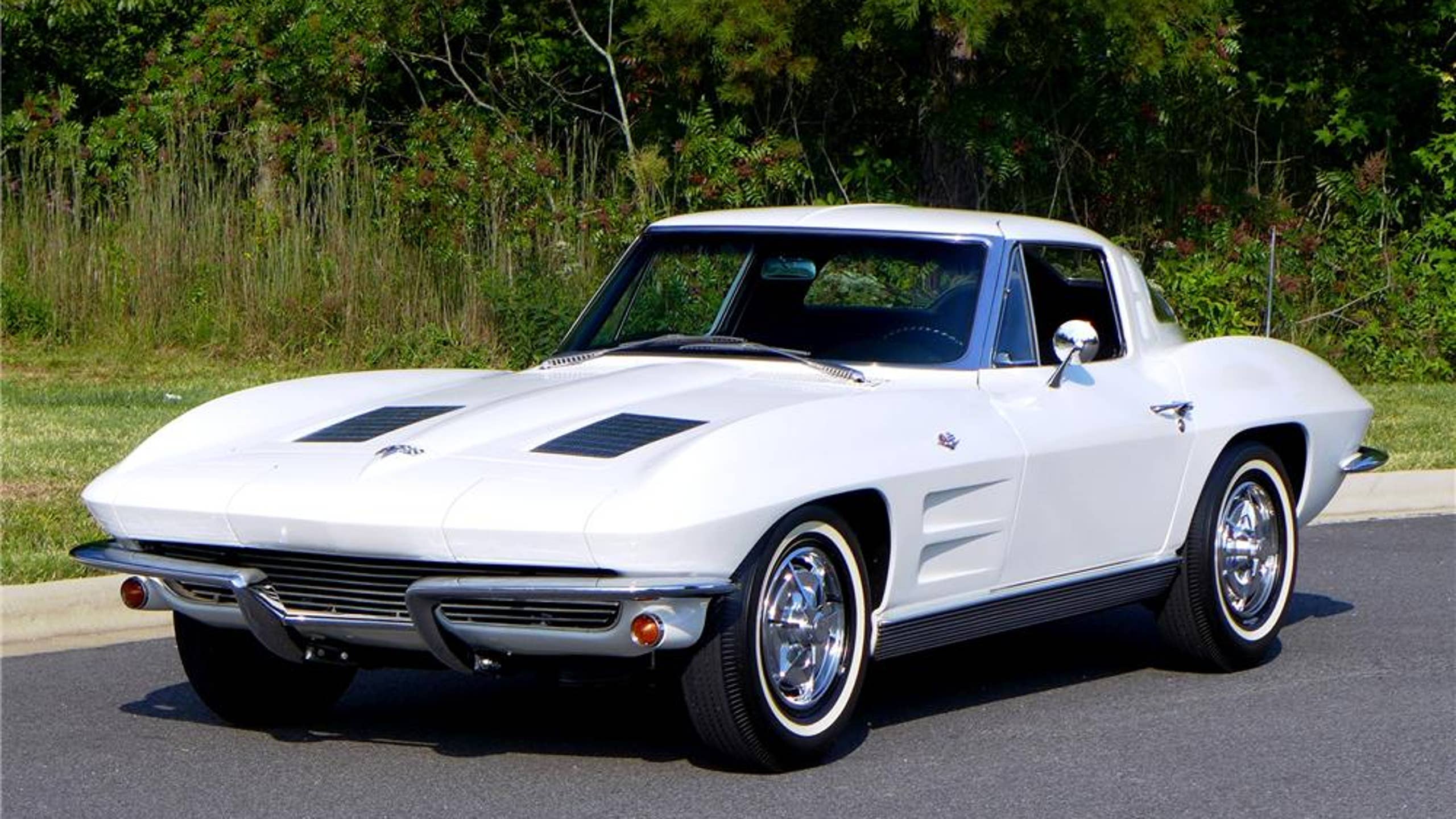 Rick Hendrick A Staple At Barrett-Jackson
BY Tom Jensen • September 28, 2013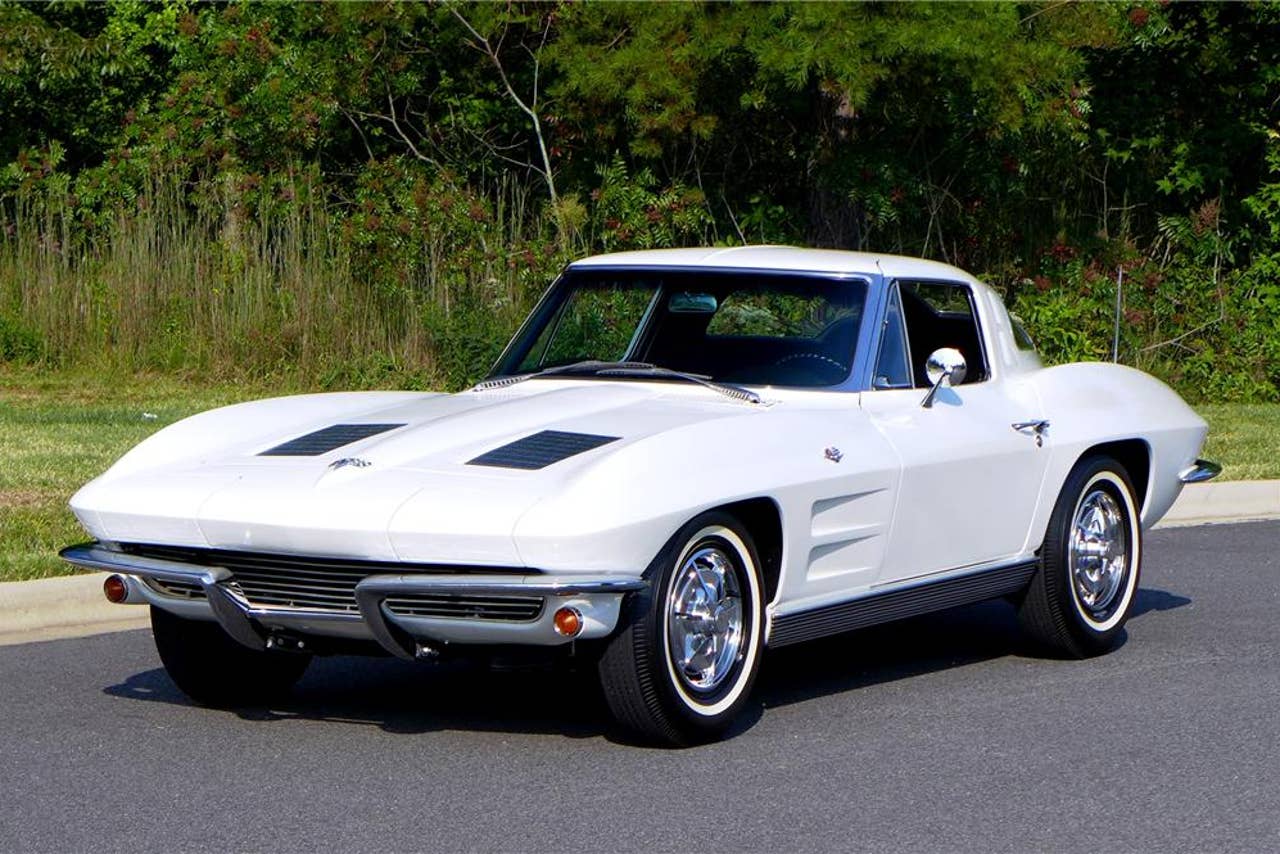 A 1963 Chevrolet Corvette owned by Rick Hendrick crossed the auction block Saturday at Barrett-Jackson Las Vegas.
Rick Hendrick is a familiar face at Barrett-Jackson auctions and with good reason: Not only is Hendrick the founder and owner of the Hendrick Motorsports NASCAR Sprint Cup team, but he's also the nation's largest Chevrolet dealer.
And in recent years, Hendrick has become an avid collector, too, specializing in Corvettes and General Motors muscle cars. Recall that earlier this year at two other Barrett-Jackson auctions, Hendrick paid $1 million each for the right to purchase the first production 2014 Chevrolet Corvette Stingray C7 coupe and convertible.
Hendrick was not in Las Vegas for this weekend's Barrett-Jackson auction, but he was busy nonetheless, selling four cars here -- a late-model Maserati, a vintage Camaro and a stunning pair of white 1963 Corvettes, one split-window coupe and one convertible.
The Camaro hammered early at $33,000 and the Maserati at $75,000.
The '63 'Vettes, of course, were the first ones to carry the Sting Ray name -- and yes, it was Sting Ray (two words) in 1963 but Stingray (one word) in 2014 -- and are considered among the most iconic American car designs of all time.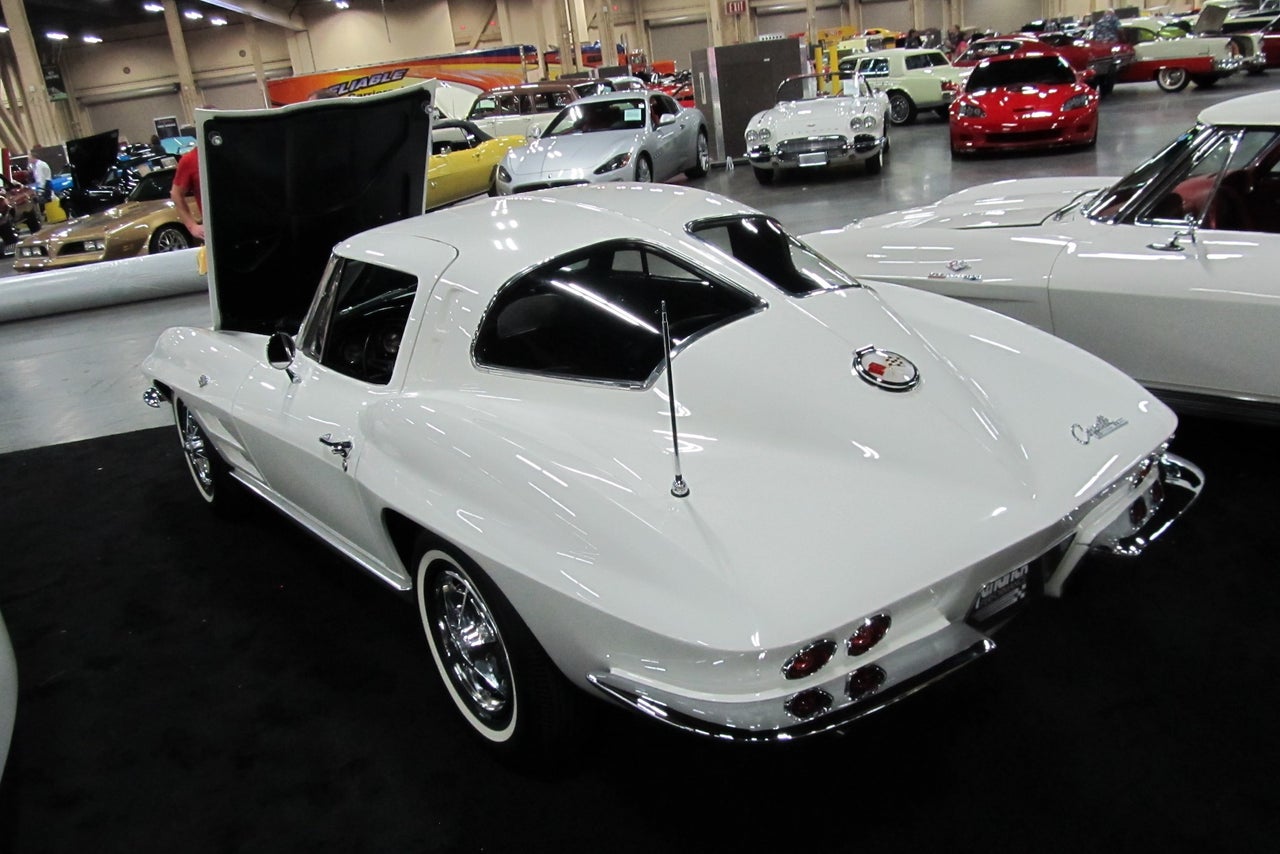 The split-window coupe, which carried the 340-horsepower 327 engine, hammered at $95,000, strong money but not over the top. The convertible was up next and it brought even more money, selling for $100,000.
Why the difference in value? The Corvette roadster had more desirable options than the coupe did, with a top-of-the-line fuel injected engine and knock-off aluminum wheels.
---