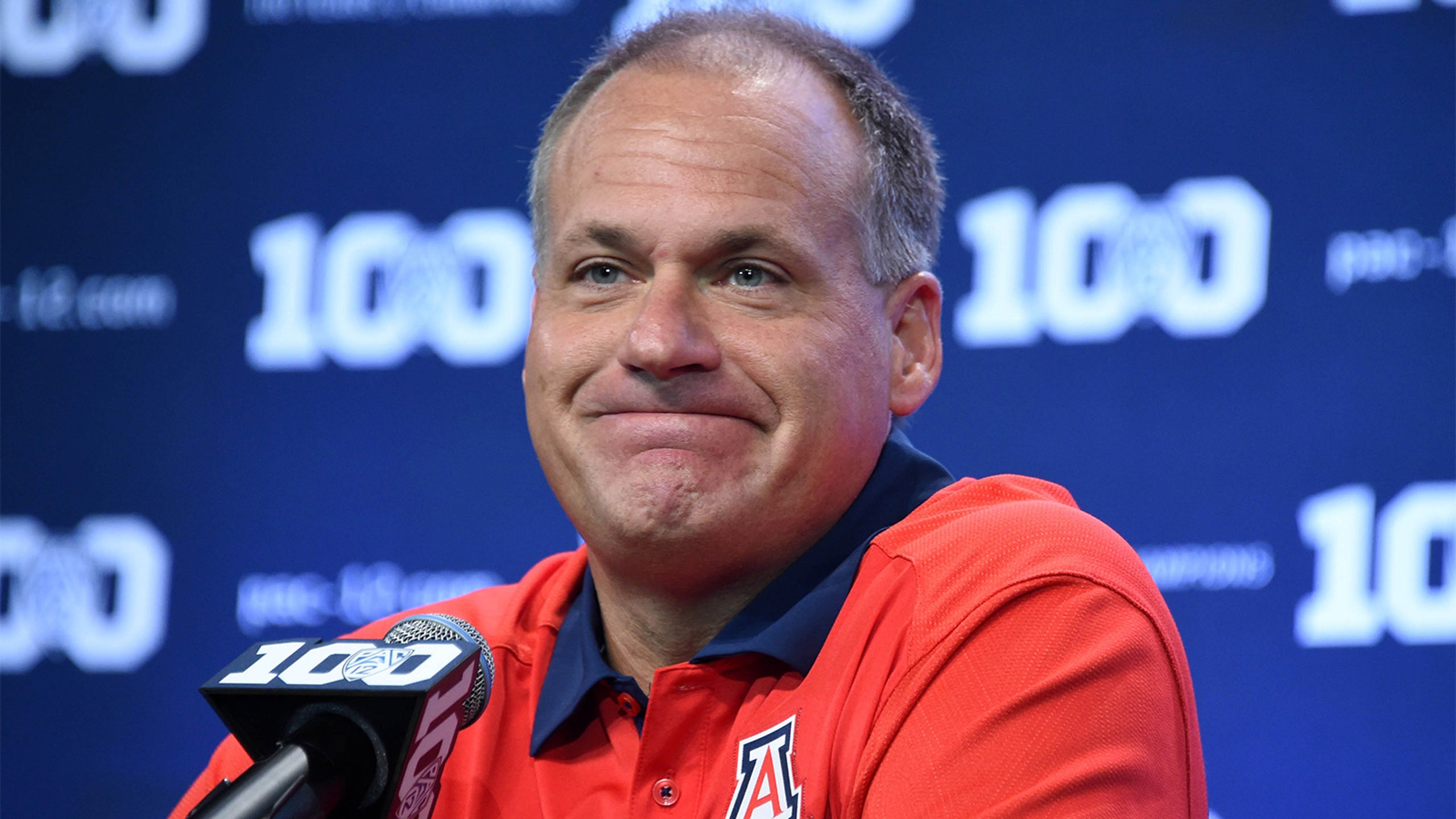 Rich Rodriguez wows Pac-12 media with quick wit
BY foxsports • July 31, 2015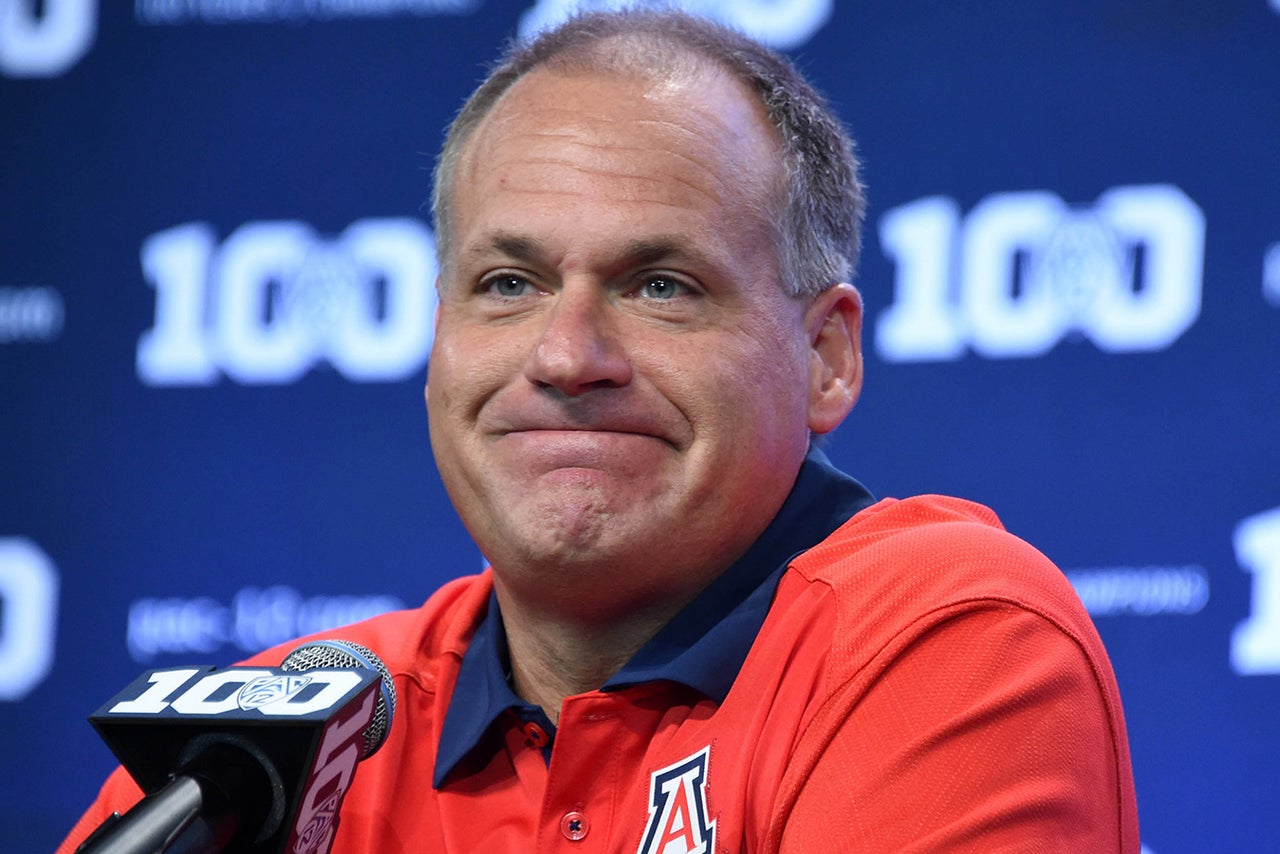 Arizona football fans still have five weeks before they can see Rich Rodriguez's rapid-fire spread offense in action, but Rapid-Fire Rich was in fine form Friday at the Pac-12 media day.
Rodriguez was in a joking mood from the start, making references to the Disney movie ''The Lion King" and Washington State coach Mike Leach in a Speedo, and nearly everything in between.
A sampling:
Rodriguez's disposition clearly shows a coach who's comfortable with where he's at and where the program is at following last season's Pac-12 South title.
And there was a smattering of serious football talk amid the quips.
His biggest concerns are replacing three starters on the offensive line and in the defensive secondary. He said he was generally pleased with quarterback Anu Solomon's play as a redshirt freshman and expects better things this season.
"Football's really important to him. He'll be a better player," Rodriguez said. "I think Anu's poised for a good year. You can't have success unless that guy plays well. "
Though the Wildcats are defending South champions, they were picked fourth in the preseason media poll -- a distinction that Rodriguez didn't care to quibble with.
"I hope it motivates us a little bit, but I don't think it really matters," he said. "We're going to be the underdog simply because we don't have the brand name others have."
Rodriguez also said he expects consensus All-America linebacker Scooby Wright to be a better player this year: "He still has the same chip on his shoulder as the day we recruited him. He's going to be a better player this year than he was last year. He might not have the numbers, because people will pay more attention to him, but he'll be a better player."
Rodriguez said Arizona's defense has improved over each of the first three years but still needs to get better. He pointed to defensive lineman Reggie Gilbert, safety Will Parks and receiver-turned-cornerback DaVonte' Neal as players he's expecting big contributions from.
"We've gotten better defensively," he said. "But we've got to play more people. You can't play just 13, 14 guys. I think our defense can be sneaky good."
He said recruiting is picking up, but acknowledges the challenges.
"We've got a great place, great facilities, we've just got to get them to come to campus. If we get them on campus, our rate of getting them is over 60 percent. We tell them just give us a chance. I think they can sense the experience of playing football at Arizona is special.
"We're not going to get 20 5-stars, but we'll get enough players to compete for a championship."
---