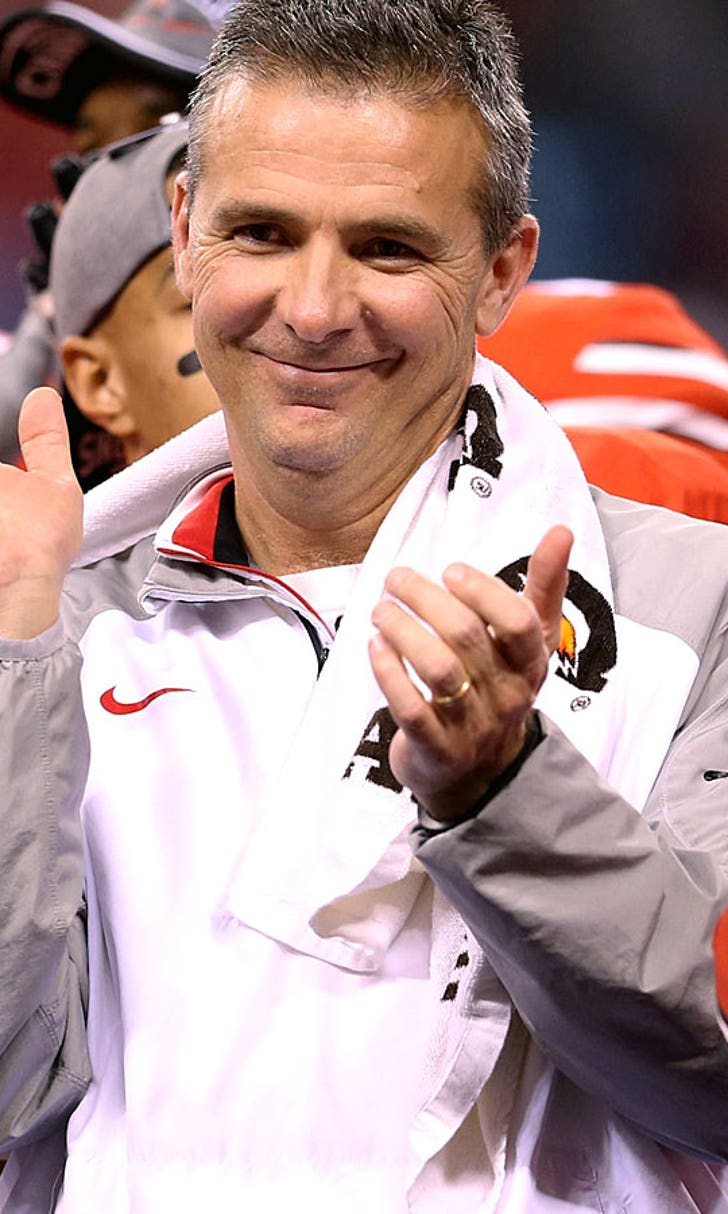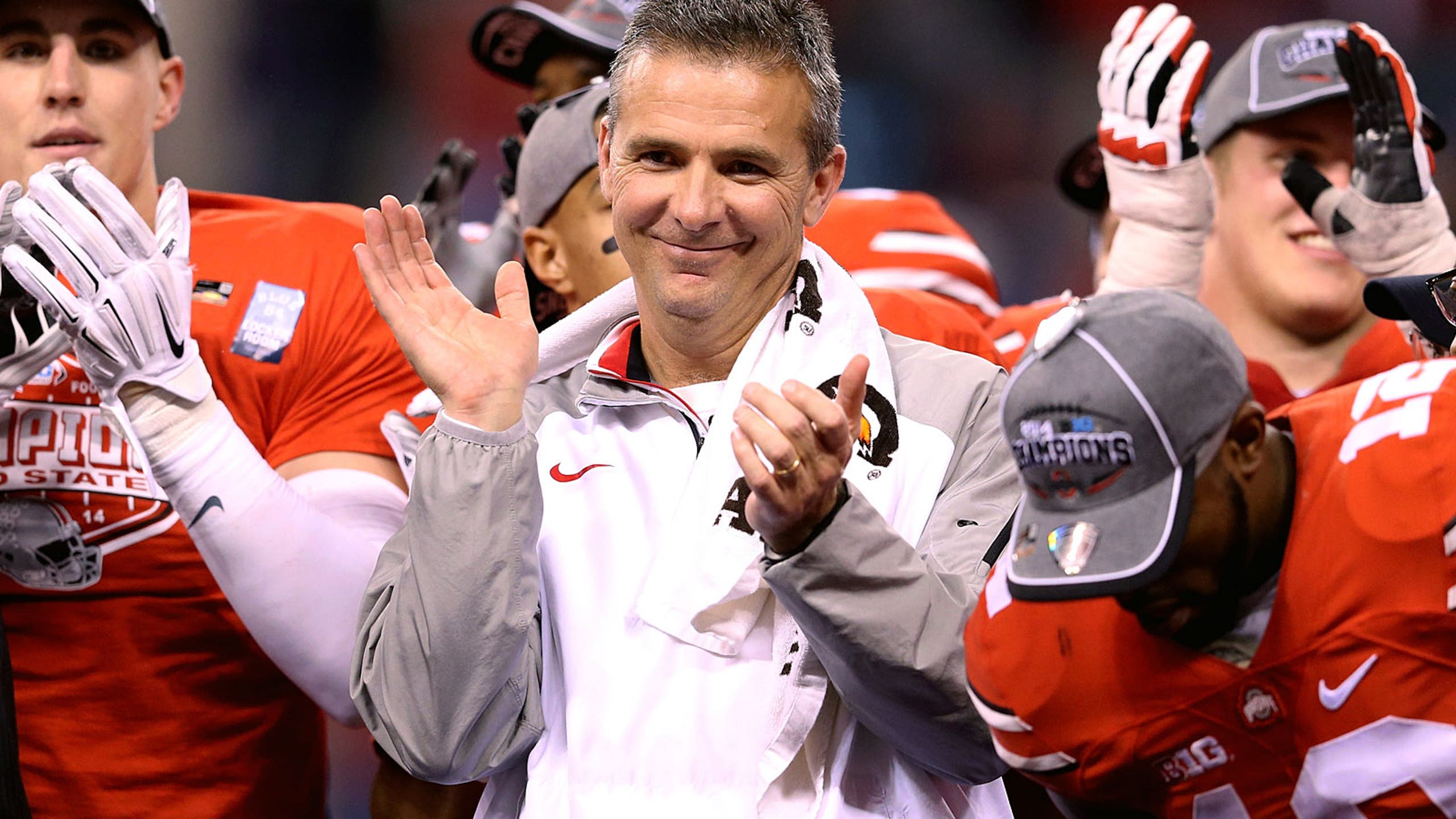 Rich get richer as Ohio State picks up three recruits
BY Marcus Hartman • January 13, 2015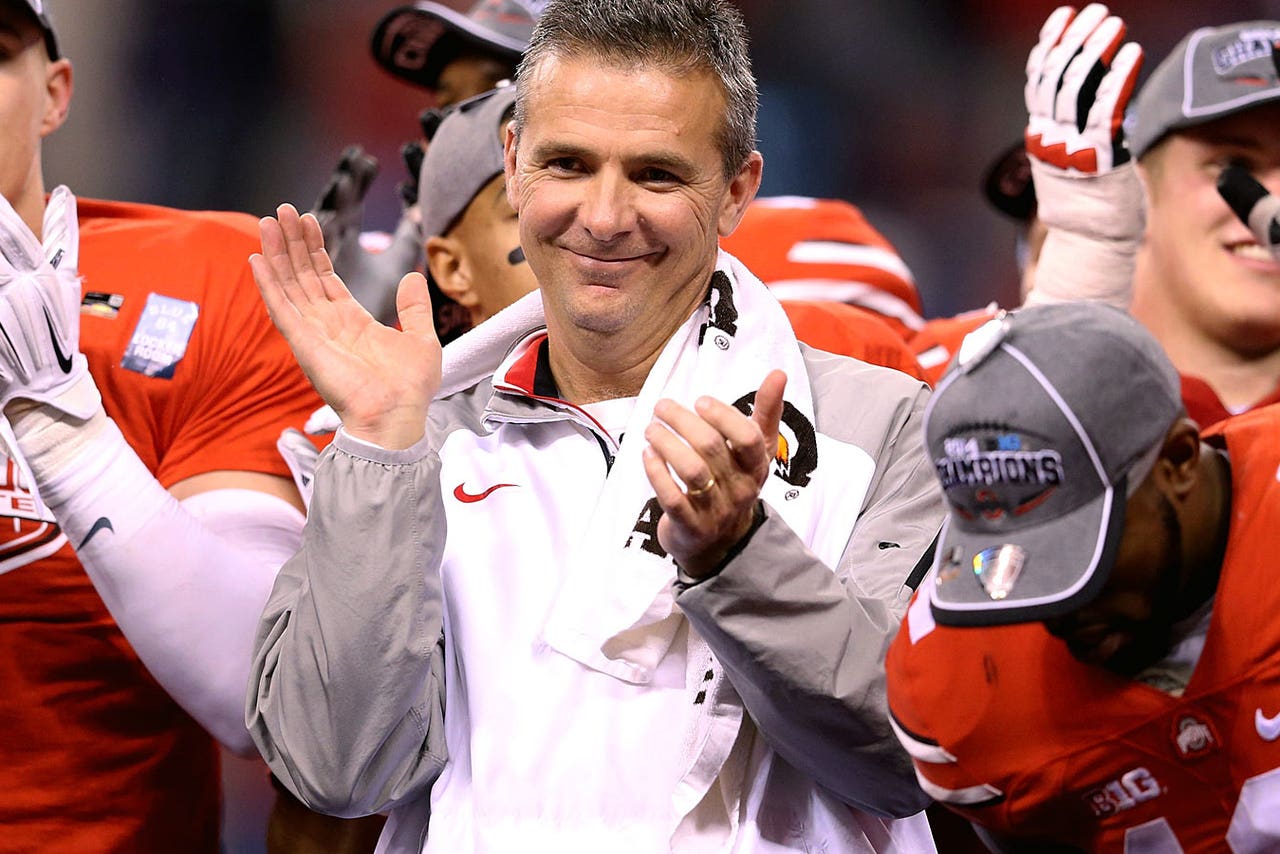 While Urban Meyer's football team beat Oregon for the national championship Monday night, his recruiting machine kept working to ensure the Buckeyes continue contending for more in the future.
Three young prospects gave verbal commitments to Ohio State before, during or shortly after the Buckeyes' 42-20 victory in the inaugural College Football Playoff National Championship Game, a group headlined by Kareem Walker of Wayne (N.J.) DePaul. A five-star prospect, Walker is Scout.com's top-rated running back for the junior class (2016) and the No. 14 prospect overall nationally.
He told Scout he became enamored with Ohio State during a visit in August and saw no reason to wait to commit even though he has plenty of time to look around.
"I just felt like Ohio State was for me," said Walker, who announced his decision during halftime of the title game. "That is just where I want to be at, it's where my heart is at. Why not go there? Why wait 13 months when I know where I want to go?"
Walker is the fifth player to commit to the Buckeyes for 2016 and the first from outside Ohio. He is the second running back, joining George Hill of Hubbard, Ohio. Also previously pledging to be Buckeyes next year so far are Portsmouth Sciotoville offensive lineman Tyler Gerald, Maple Heights tight end Kierre Hawkins and Gahanna Lincoln linebacker Jonathon Cooper.
Ohio State fans hope Walker is not the last player for New Jersey to join the Buckeyes' 2016 class. Meyer and Co. are also recruiting standout quarterback Jarrett Guarantano of Bergen Catholic and five-star defensive tackle Rashan Gary.
"They like Ohio State, but at the same time they're going to make the best decision that is good for them," Walker told Scout. "I'll try to tell them to come, but I'm not going to go overboard. They have to do what's best for them."
While Meyer's first national championship team at Ohio State featured key contributions from young stars recruited from all over the country, the coach said after the game he will continue to focus on getting the best in-state players while cherry-picking from other areas. He also named New Jersey among areas that get extra attention from OSU recruiters.
"Of course Ohio State has been a national brand (with) a national recruiting base, but we're always going to attack our local areas first," Meyer said. "I think you see that when you see a breakdown of the class, you'd like to have 50 percent or more from the state of Ohio or within the footprint, and then you're going to go cherry pick.
"There are certain states that just by quality and quantity you go, the Texas, the Georgia, the Florida, the Jersey, those are off the top of my head that we're going to saturate a little bit, but then we go cherry pick the best players at certain positions."
Meanwhile, the 2017 class has grown by two members this week with verbal commitments from a pair of prospects in Florida. First came a pledge from Shaun Wade, a Jacksonville Trinity Christian Academy cornerback and then Bruce Judson, a four-star athlete from Cocoa.
News of Wade's commitment broke during the day Monday as he chose Ohio State over offers from major-conference teams such as Georgia, Michigan, UCLA and Wisconsin.
Judson, who plays quarterback in high school but is projected as a receiver or running back in college, announced his commitment a few minutes after midnight Jan. 13 as the Buckeyes were beginning to celebrate their eighth national title. Judson's scholarship offers included Florida State, Miami, North Carolina, Kentucky and Cincinnati.
Ohio State's 2015 class so far totals 24 members and is ranked sixth in the country with three weeks left until National Signing Day.
Follow on Twitter @marcushartman
---