Rex Ryan fires joking dig at Pettine in nominating Browns for 'ice bucket challenge'
Published
Aug. 13, 2014 2:45 p.m. ET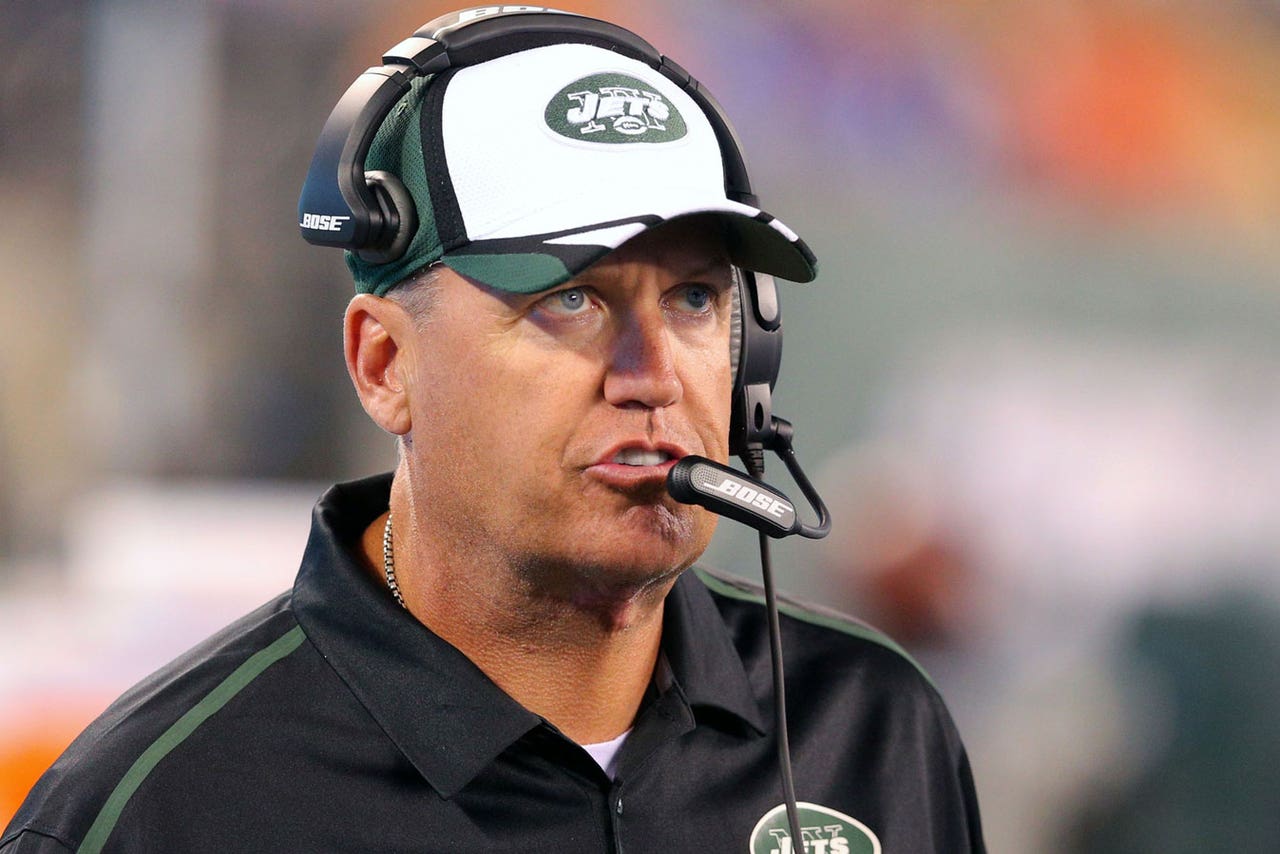 As the "ice bucket challenge" for ALS awareness continues to spread further into the sports world, the Cleveland Browns are the latest team to get asked to get in on the action.
Rex Ryan and his New York Jets took part in the challenge as a team, completing the task in a unique way with the assistance of a fire department.
Among Ryan's nominees to do it next were the Cleveland Browns, coached by his former defensive coordinator with the Jets, Mike Pettine, the New York Daily News' Seth Walder reported.
"The last challenge is to the Browns. And let the Browns take a page of out of our playbook," Ryan said, according to Walder, making an allusion to Pettine's comments in June that he believed the Patriots had a copy of the Jets playbook because Ryan gave one to Nick Saban, a friend of Bill Belichick.
After Wednesday's practice, Ryan told reporters the challenge was made with no ill will.
"Yeah, of course I was tweaking Pettine a little bit. All in good spirits," Ryan said.
Then he came back with a trademark Rex joking barb: "(I'll) get him back any chance I can get. I haven't had a chance to punch him in the face yet so that will be the next (thing)."
The Jets and Browns won't meet this season but the back and forth between Pettine and Ryan should be savored when it presents itself.
It is not yet known if the Browns will accept the Jets' challenge. The Jets took on the request from the New England Patriots, who also challenged division foes Miami and Buffalo.
---