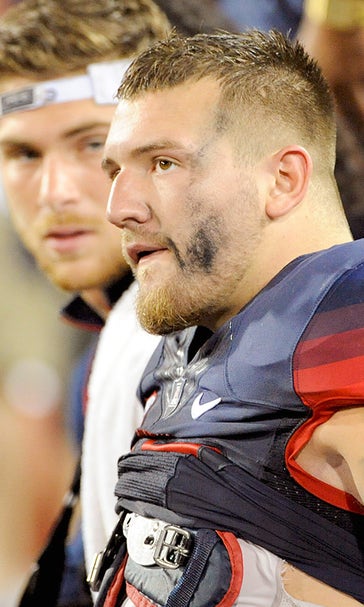 Reports: Scooby Wright hopes for quick return following surgery
September 6, 2015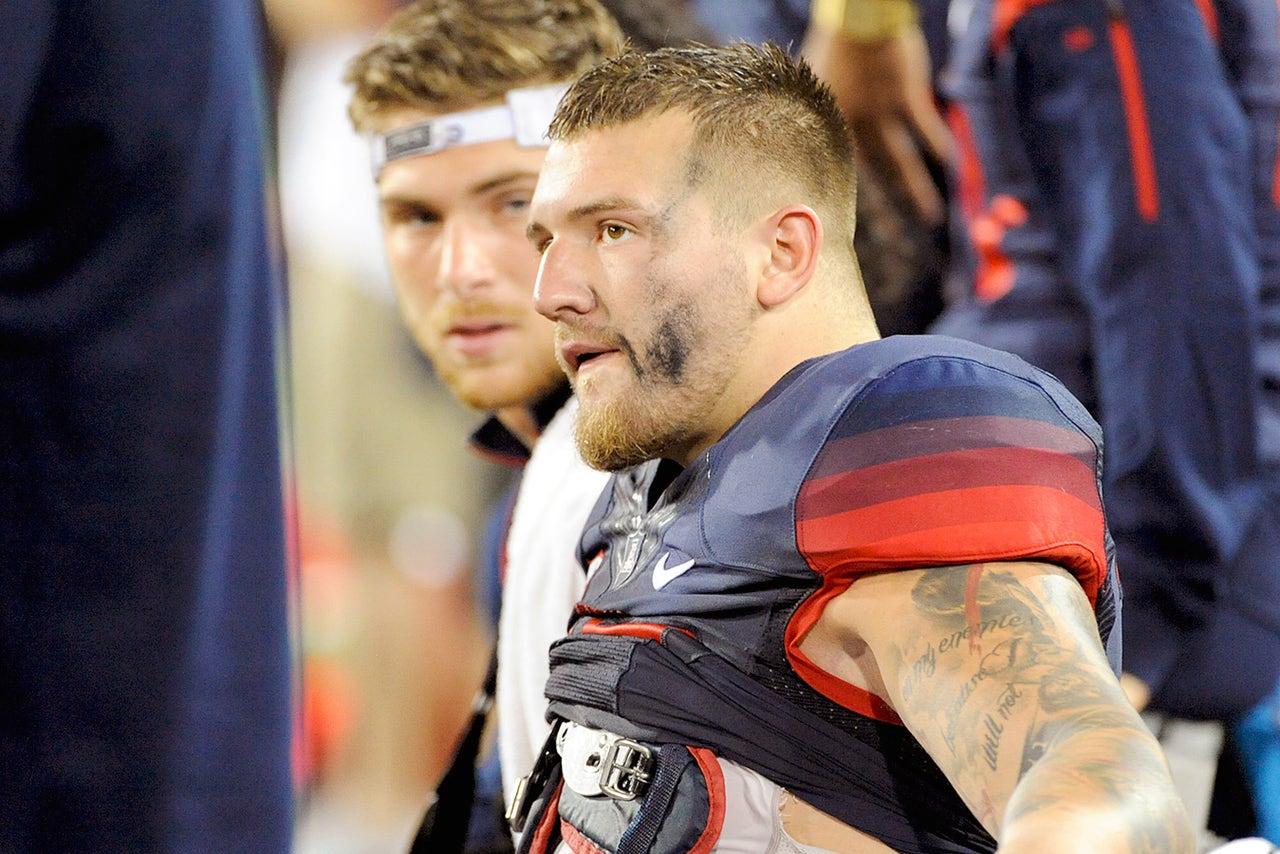 Arizona All-American linebacker Scooby Wright hopes to return within a month after undergoing knee surgery on Saturday, according to media reports.
Sports Illustrated reported that Wright suffered a lateral meniscus tear in his left knee in the first quarter of Arizona's victory over Texas-San Antonio. He watched the second half of the game in street clothes, walking with the help of a cane.
Even before Wright went down, Arizona's defense struggled. The Wildcats scored two defensive touchdowns but gave up 525 total yards to UTSA, which returned two offensive starters.
The Wildcats have two more non-conference games -- at Nevada on Saturday and vs. Northern Arizona on Sept. 19-- before opening Pac-12 play on Sept. 26 vs. UCLA.
---