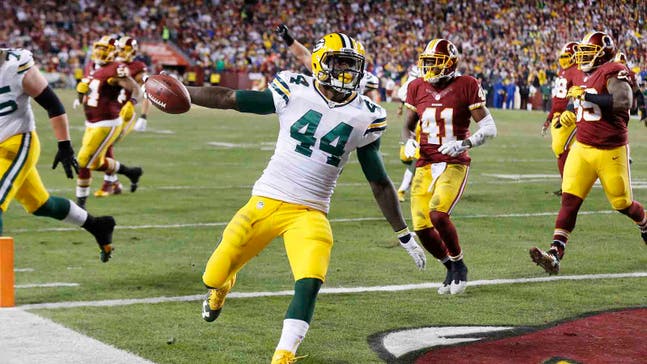 Reports: RB Starks, Packers agree to two-year contract
Published
Mar. 18, 2016 4:04 p.m. EDT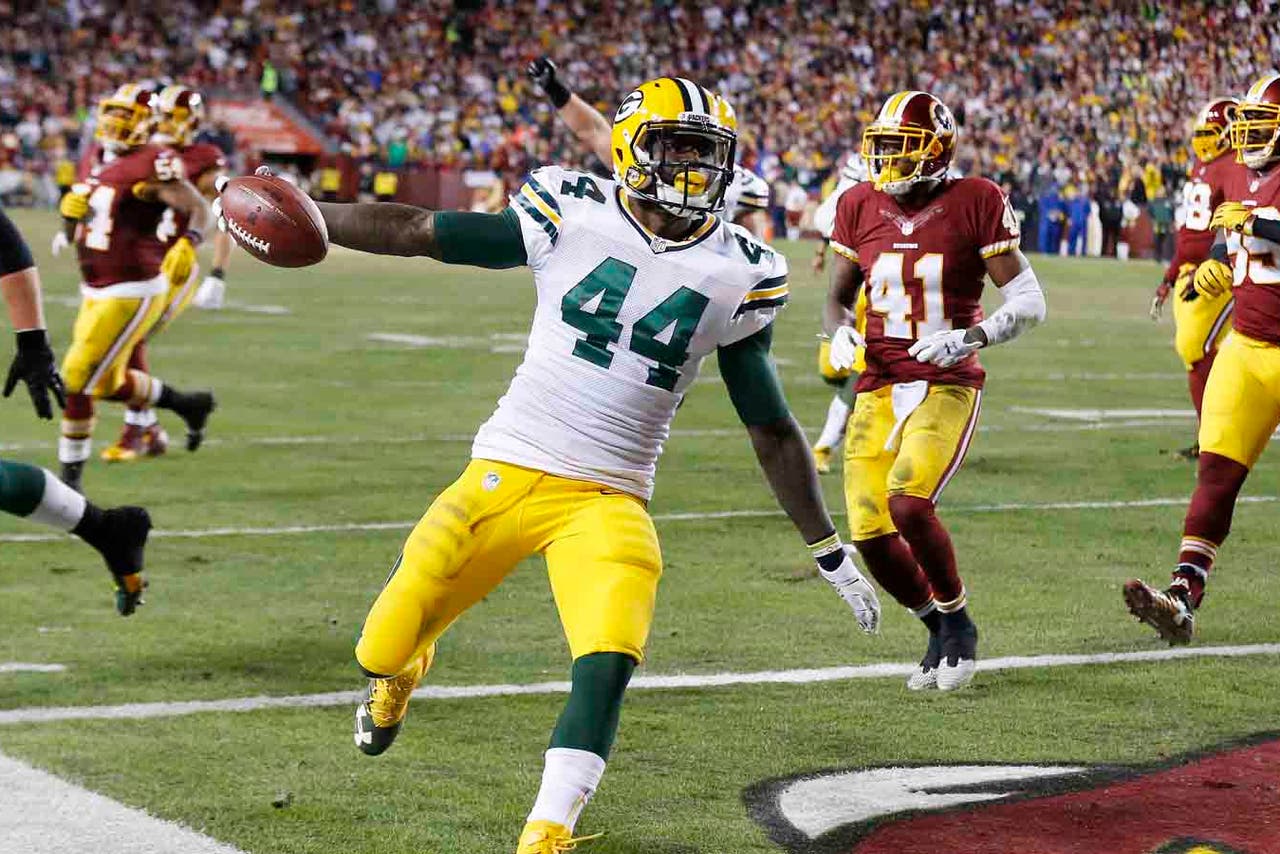 The Green Bay Packers reportedly have have agreed on a contract with running back James Starks. Multiple reports indicate it is a two-year deal worth $6 million.
Starks, 30, sets career highs in 2015 with 148 carries for 601 rushing yards and 43 receptions for 392 yards. Starks totaled five touchdowns (two rushing, three receiving), although he also fumbled five times, which matched his career total coming into the season. His increase in production came as starter Eddie Lacy posted career lows in all four categories.
Starks, who made $1,175,000 in 2014, became an unrestricted free agent after the season. He was known to have visited New England, but the Patriots recently opted to sign running back Donald Brown instead.
The six-year veteran has played only for the Packers in his NFL career. He has 2,361 yards rushing on 555 carries (4.3 average) as well as 106 catches for 883 yards. The team drafted him in the sixth round in 2010 out of Buffalo.
---
---