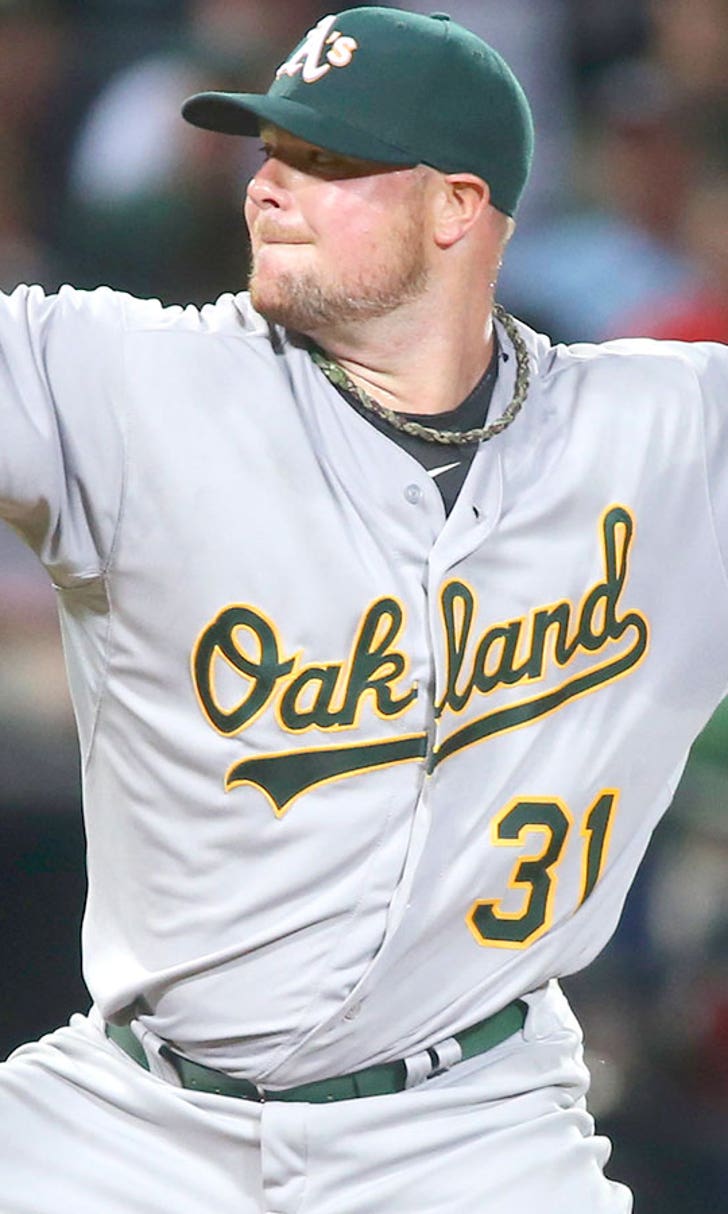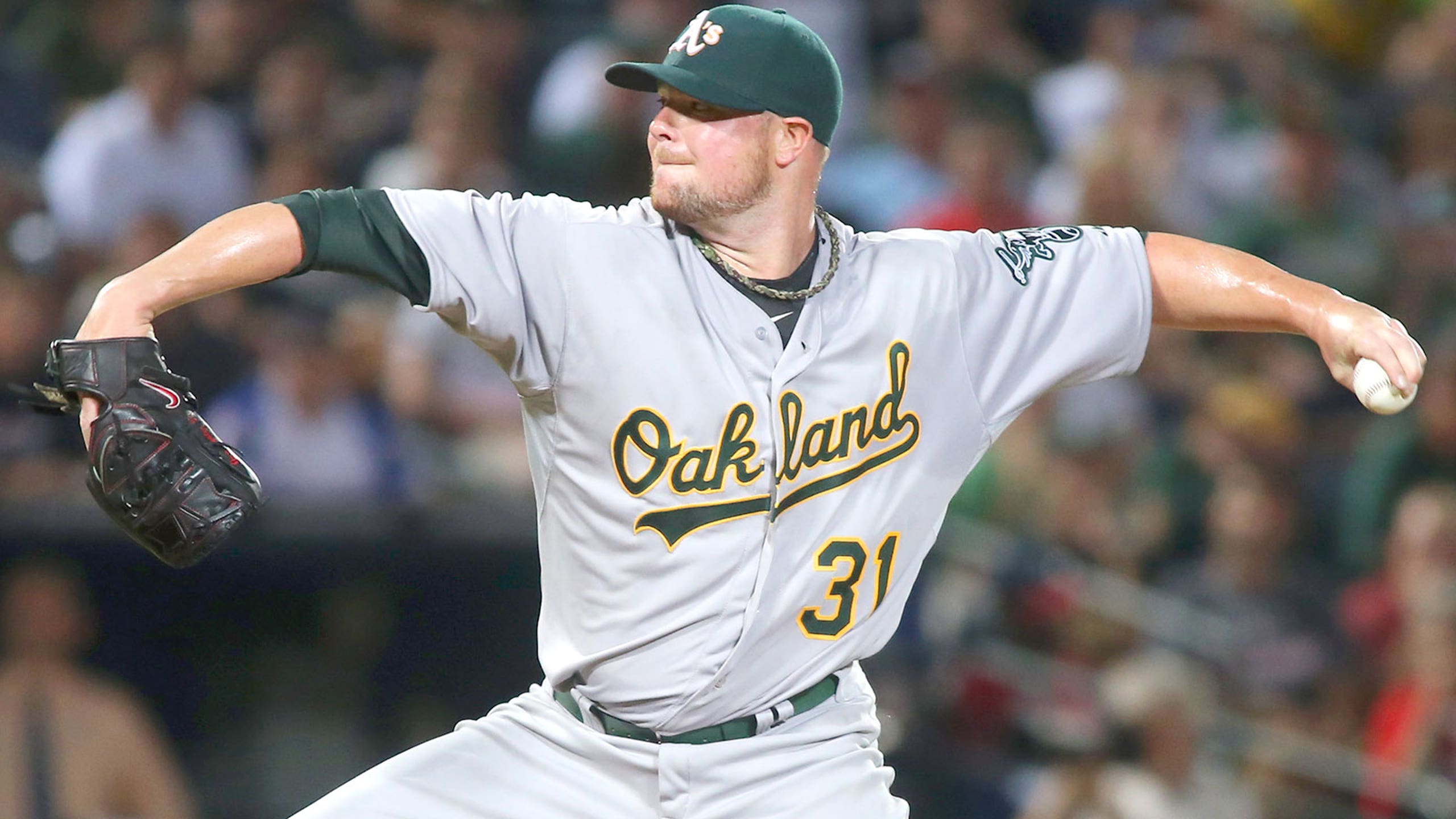 Reports: Braves, free agent Lester to meet in Atlanta this week
BY foxsports • November 18, 2014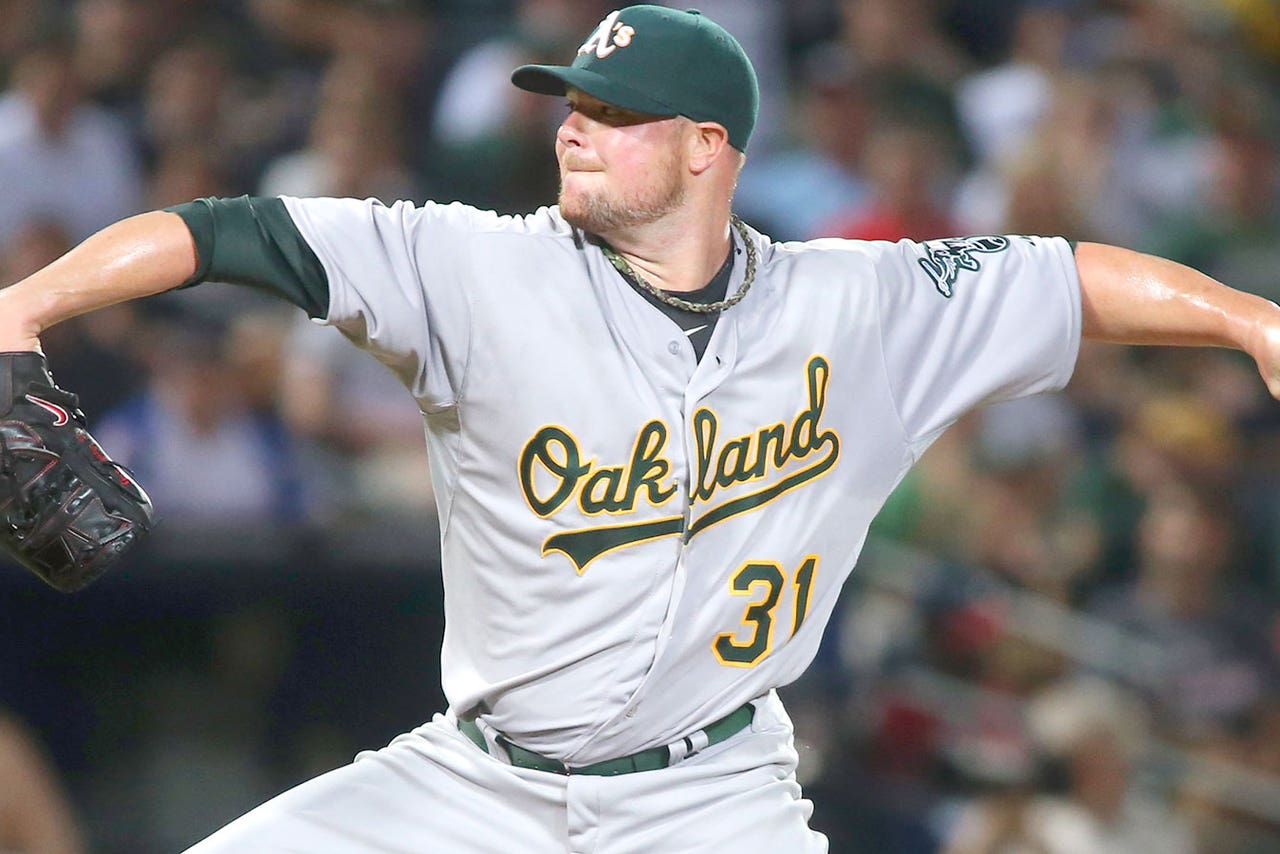 ATLANTA -- Only time will tell if it's a matter of convenience ... or another major piece of a continually evolving puzzle.
According to multiple media reports, including FOX Sports baseball insider Ken Rosenthal, the Braves will meet with free-agent pitcher Jon Lester on Thursday, presumably to discuss a long-term contract with the former ace of the Boston Red Sox (2006-14) and Oakland Athletics (latter half of 2014 campaign).
Lester, who turns 31 in January, is generally regarded as the No. 2 starting pitcher of this winter's free agent class, behind former American League Cy Young winner Max Scherzer. For close-proximity sake, Lester also maintains an offseason home in suburban Atlanta.
Over the last seven seasons, Lester has posted stellar per-annum averages of 15 wins and 192 strikeouts. In that span, the southpaw tallied an ERA above 3.80 just once (2012). With the Red Sox and Athletics in 2014, Lester combined for 16 wins, a 2.46 ERA (career low), 1.10 WHIP (career low) and 220 strikeouts -- his third campaign of 200-plus punchouts.
On Monday, the Braves fortified their starting rotation by trading for right-hander Shelby Miller, as part of a two-team, four-player blockbuster deal with the St. Louis Cardinals. As part of that trade, the club parted with right fielder Jason Heyward, an elite-level defender and immensely popular asset with Braves fans.
With Miller in the fold, Atlanta now boasts a probable starting rotation of Julio Teheran (14-13, 2.89 ERA, 186 strikeouts, All-Star in 2014), Alex Wood (2.78 ERA, 170 Ks in his first full season), Shelby Miller (25 wins the previous two seasons), Mike Minor (15-win, 180-strikeout potential) and some combination of Kris Medlen, David Hale, Brandon Beachy and Chien Ming-Wang at the No. 5 slot.
Of course, that plan might undergo serious changes, as well, if the Braves and Lester (116 career wins, 3.58 ERA, lifetime 8.2 K/9 ratio) agree to contract terms.
It's been speculated the three most coveted starters of this winter's free-agent class -- Scherzer, Lester, James Shields -- will command annual salaries north of $18 million.
---