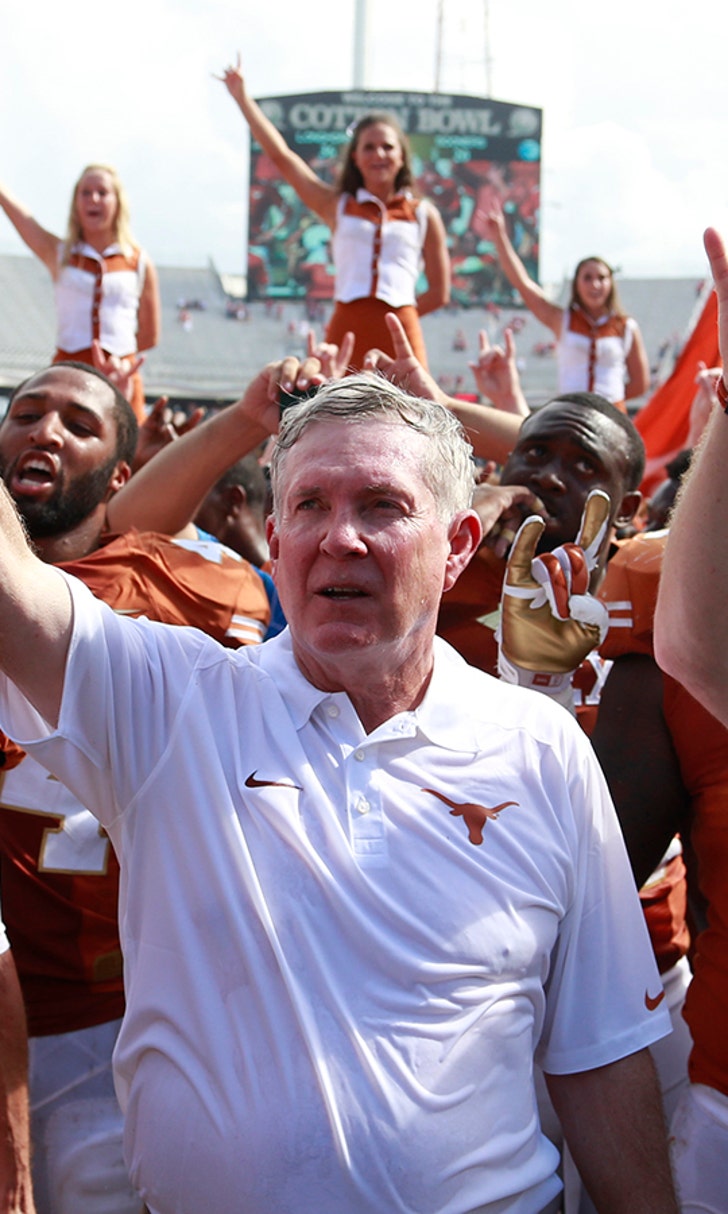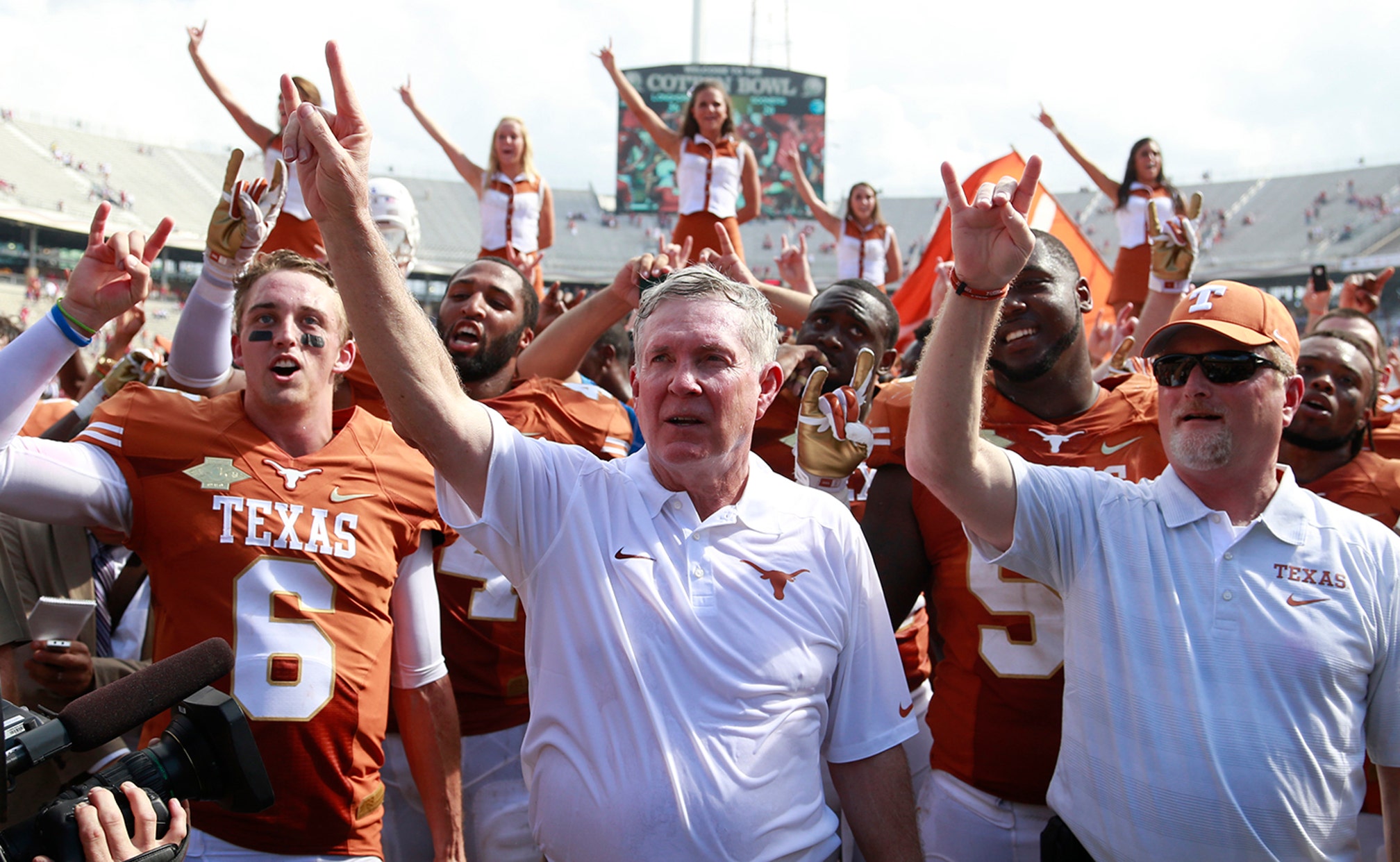 Report: SMU reaches out to Mack Brown
BY foxsports • October 6, 2014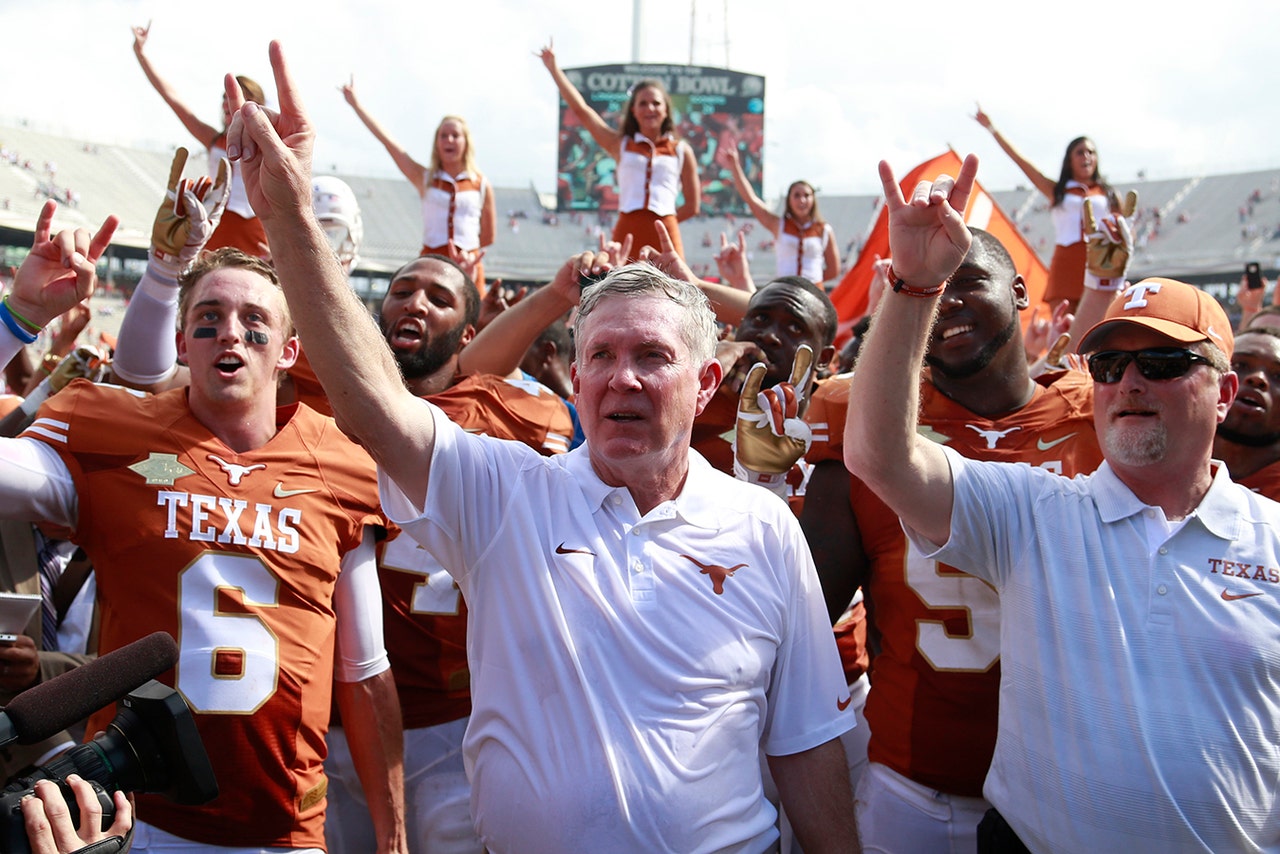 Representatives of SMU contacted former Texas coach Mack Brown, according to a report in the Austin American-Statesman, although it appears to be nothing more than a feeling-out process at this point.
Attorney and Brown friend Joe Jamail told the Statesman's Kirk Bohls said SMU reached out to Brown about its coaching position, which was vacated when June Jones resigned two games into the current season.
"He was approached, I was approached, but he's not interested in coaching anywhere right now," Jamail said.
In fact, Jamail said Brown has been offered coaching jobs – plural – since he resigned from coaching the Longhorns at the end of last season.
Jamail said the offers were "for comparable pay to what he was making and more." Brown made $5.4 million a year in 2013, according to USA Today's database of coaching salaries. It's doubtful SMU was offering that, since it was paying Jones a reported $2.1 million a year.
It's also doubtful Brown would leave a comfortable lifestyle in Austin where he now works as an analyst for ESPN.
"He likes what he's doing," Jamail said. "He misses it (coaching), frankly, but he loves being on ESPN."
It's not unusual for schools to contact veteran coaches to get recommendations on other candidates, but at 63 Brown is still young enough to be a candidate for open jobs.
SMU could do worse than Brown, who has a national championship on his resume and a reputation as a great recruiter. SMU is likely to go after a younger coach to re-energize the program, although Brown is also known for his charm with media and boosters alike.
But as Brown said several days ago when the SMU report first surfaced, he's in no hurry to get back into coaching.
"I'm enjoying working in television at ESPN," Brown told ESPN.com. "I've made a conscious decision to concentrate on this through the fall... I will not make any decisions about my future until December, after I talk with my bosses at ESPN and see if they're happy with me, and then when I can evaluate my first year on television."    
Follow Keith Whitmire on Twitter: @Keith_Whitmire
---