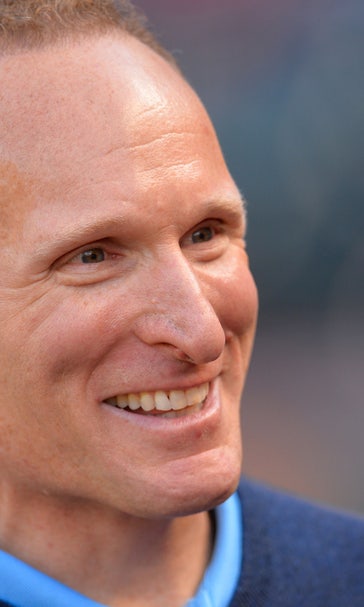 Replacing Blue Jays GM in hands of new president/CEO Shapiro
October 30, 2015

After the surprising departure of Alex Anthopoulos as Toronto Blue Jays general manager, the focus is shifting to incoming president and CEO Mark Shapiro — now suddenly tasked with hiring Anthopoulos' replacement.
While Shapiro has said little publicly about his plans for the Blue Jays — he won't formally begin work until this weekend — key aspects of the upcoming GM search are becoming clear.
First, most essentially, sources say Shapiro does plan to hire a GM to manage the day-to-day roster operations. However, Shapiro will retain ultimate jurisdiction over baseball decisions — a dynamic that played a key role in Anthopoulos' rejection of a contract extension.
Also, Shapiro will be allowed to consider a limited number of employees of his former team, the Cleveland Indians, for roles in the Blue Jays front office. For an Indians executive or scout under contract to join the Blue Jays, the new job would need to be a promotion; it's unlikely that more than one or two Indians employees will be permitted to make the move.
The Indians didn't require the Blue Jays to give up a player or another form of compensation in return for allowing Shapiro to leave, so there's been a good-faith atmosphere between the clubs from even before the announcement of Shapiro's departure in August.
Shapiro presided over — and helped to cultivate — a unique organizational identity in Cleveland, and so it won't be a surprise if he hires a new GM with Indians ties. Ross Atkins, Cleveland's current vice president of personnel, is a potential top candidate for the Toronto job, along with former Indians executives De Jon Watson, Tyrone Brooks and Josh Byrnes.
It's also worth noting that Tony LaCava, a longtime assistant GM in Toronto under Anthopoulos, worked as a national crosschecking scout for the Indians in 2002 — while Shapiro was the general manger there.
---
---