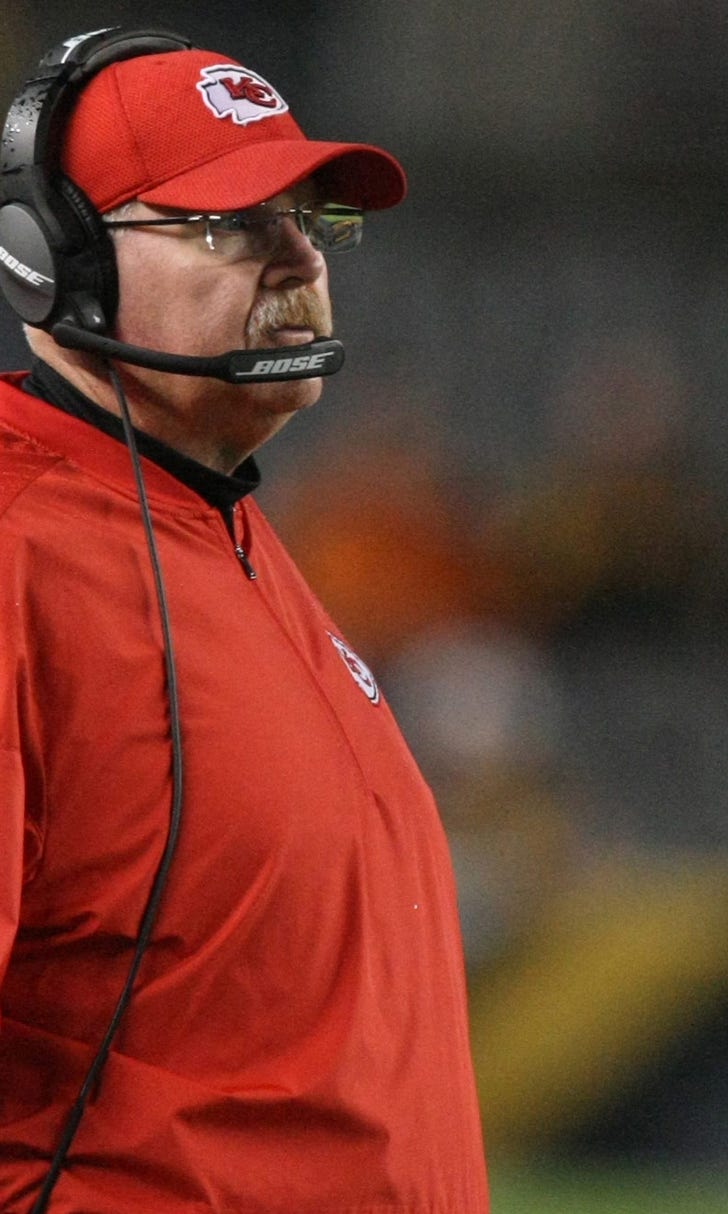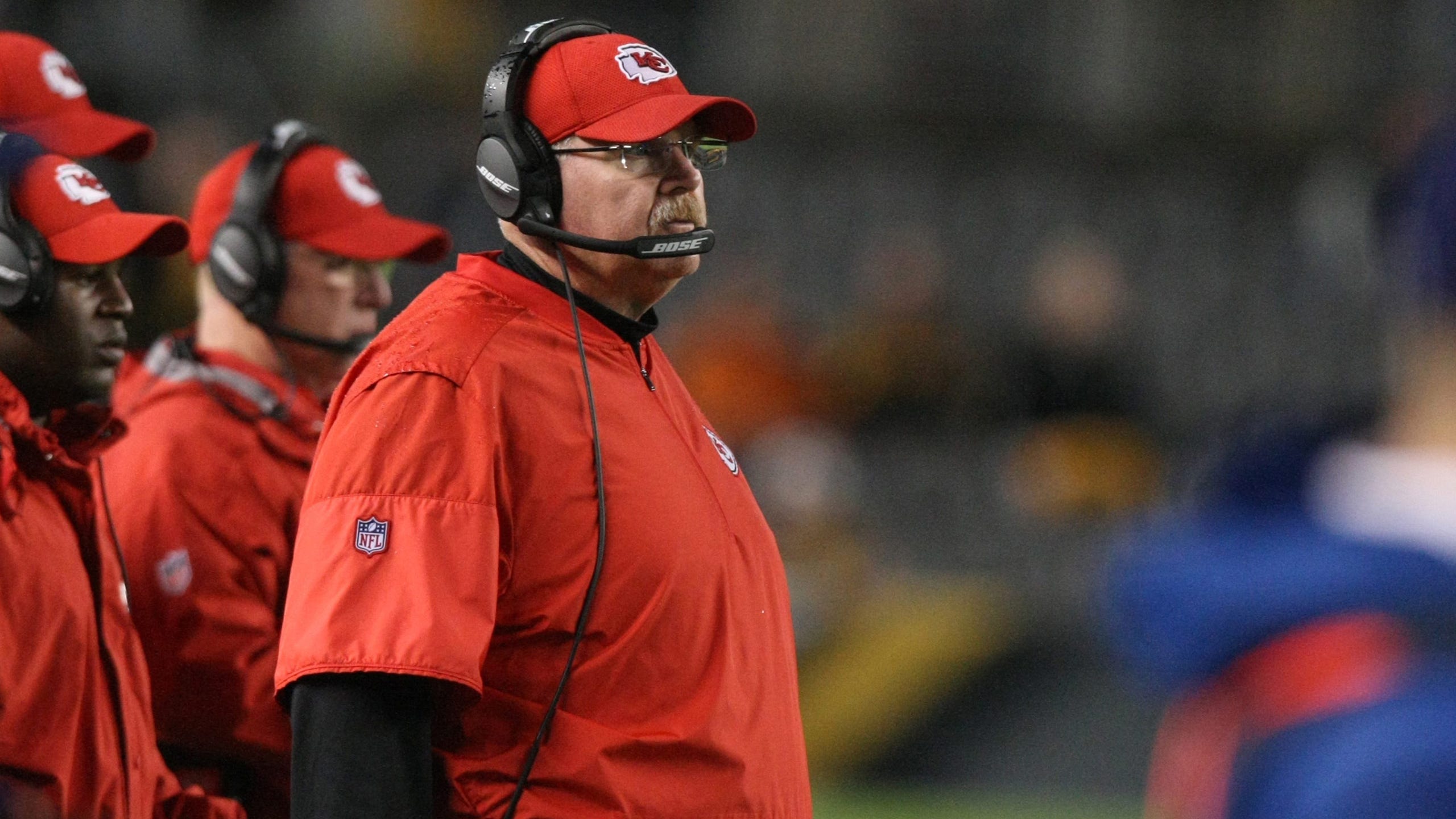 Reid: Chiefs must 'do a better job' against Raiders
BY foxsports • October 12, 2016
The Kansas City Chiefs and Oakland Raiders face off twice a year and have done so in their 57 seasons together in first the American Football League and since 1970, the National Football League.
The games are almost always entertaining, aggressively played and sometimes have extracurricular activity during the play and after the whistle. It's considered one of pro football's most storied rivalries.
That has not been the case over the last two decades, however. Both franchises have struggled for consistent winning and been unable to grab a Super Bowl victory.
As the Chiefs (2-2) come off their bye week and head to Oakland for Sunday's game against the Raiders (4-1). Kickoff is 3:05 p.m. CDT at the Oakland Coliseum.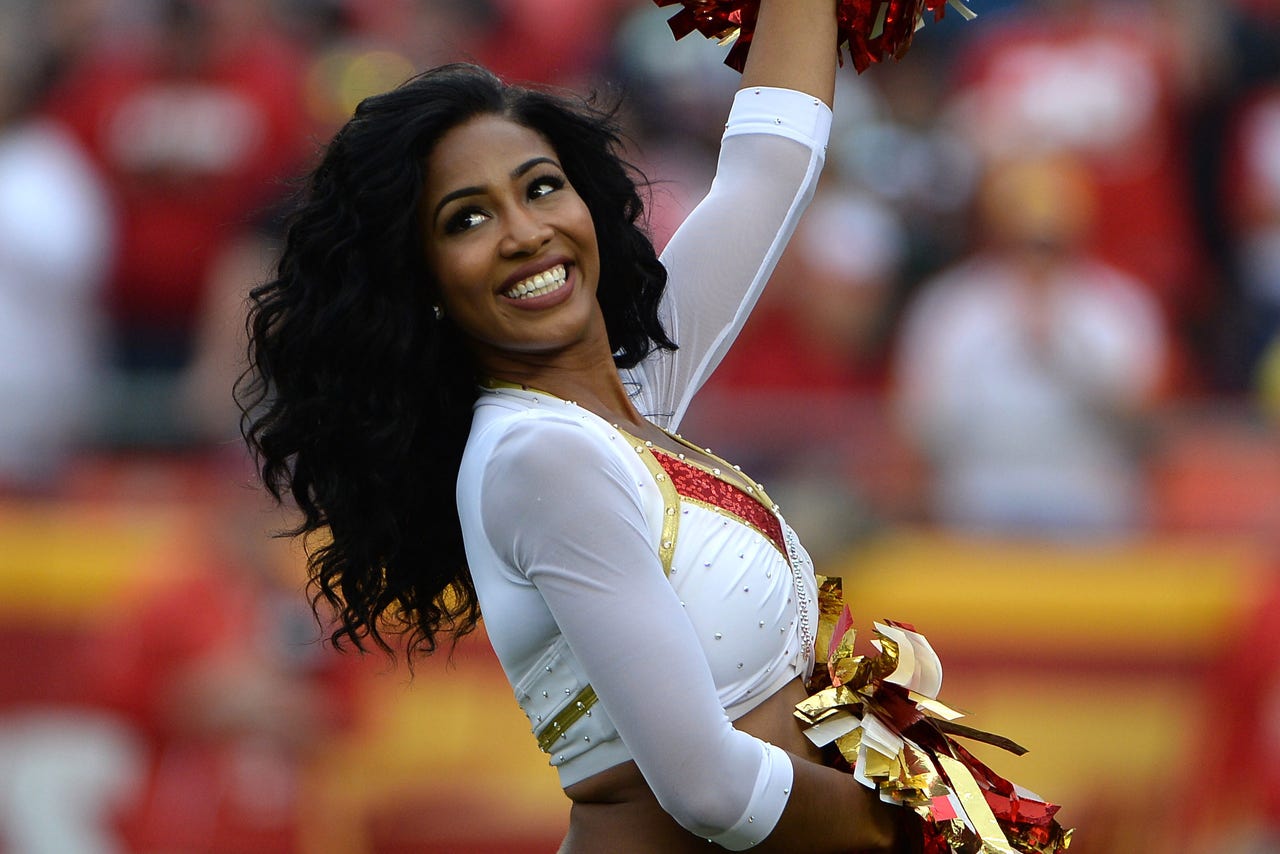 View from the sidelines: NFL cheerleaders 2016. 
The last time the teams did not sport at least one losing record before the game was 2010. The most recent case where both teams had a winning record going into one of their two games was in 2002.
Oakland reached the Super Bowl after that '02 season, before losing to Tampa Bay in the title game. That's also the last time the Raiders were 4-1.
Coach Jack Del Rio's team is on a three-game winning streak that hasn't always been pretty, but has the Raiders tied for the AFC West lead with Denver.
"I think we have a healthy perspective of what we want to look like and knowing that we're not quite there," Del Rio said. "There is a lot of work in front of us. I don't think anybody would disagree with that. A lot of things we must do better as we go forward. We're working hard at it."
For coach Andy Reid and his Chiefs, they've been sitting with the vile taste in their mouth of a 43-14 butt-whipping provided by the Pittsburgh Steelers on Oct. 2.
No one involved in Kansas City has reached for a panic button given the club's performance last season when they started 1-5, but then won 10 straight games to make the playoffs and picked up a first-round shutout of the Houston Texans.
Reid has spent two weeks looking at his team's four-game performance, where inconsistency is the best description of their play. The Chiefs failed in all three phases of the game against Pittsburgh, so improvement is imperative across the board.
"We've got to coach better, we've got to play better," Reid said. "We all have to do a better job against this team."
Last season, the Chiefs swept the Raiders, winning by 14 points in Oakland and six points in Kansas City. Since arriving at Arrowhead Stadium, Reid's record against the Raiders is 5-1 and including his time in Philadelphia, he has an overall 6-3 vs. Oakland.
Where Reid's record glitters is after a bye week. In 17 seasons with the Eagles and Chiefs, his teams are 15-2 post-bye. Reid has a regular-season career winning percentage of .592, but his teams in the week after bye have won at a .882 clip.
"Every year is different," Reid said. "It's situational, who you play and where you play. I don't even look at that."
The young Raiders have shown major growth this season when it comes to handling themselves in close games. They've won by one, seven, one and three points, after losing five games last season by six points or fewer.
It's an impressive improvement from a team that against San Diego started five rookies and used a dozen first-year players in their victory.
"We wanted to take a step forward in terms of understanding how you flourish in those situations and make the winning plays," Del Rio said. "The NFL is about close games and you have to play well in those critical moments in order to win."
Raiders quarterback Derek Carr confirms that a lot of sweat has gone into establishing a winning mindset in the huddle.
"We work extremely hard and especially in those situations," Carr said. "We spend a lot of time throwing routes, going over coverage, going over two-minute drills, end of game situations.
"You hang your hat on that. We've done this before. Let's be confident when we take the field and go do it."
One factor that should help the Chiefs is a bigger role for running back Jamaal Charles. He's one year and five days removed from the torn ACL in his right knee and Reid said this week that baring any setbacks, his role should expand from the 10 plays and two carries he saw against Pittsburgh.
---
---