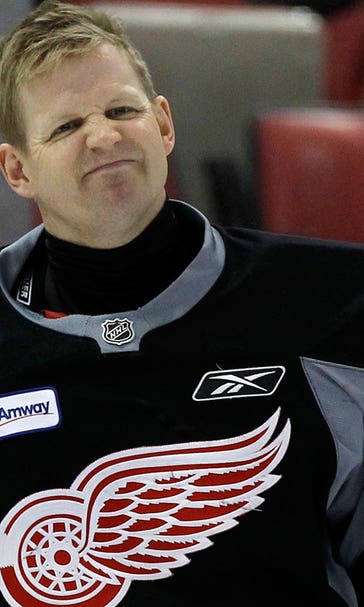 Regner: Osgood belongs in the Hockey Hall of Fame
BY foxsports • November 18, 2014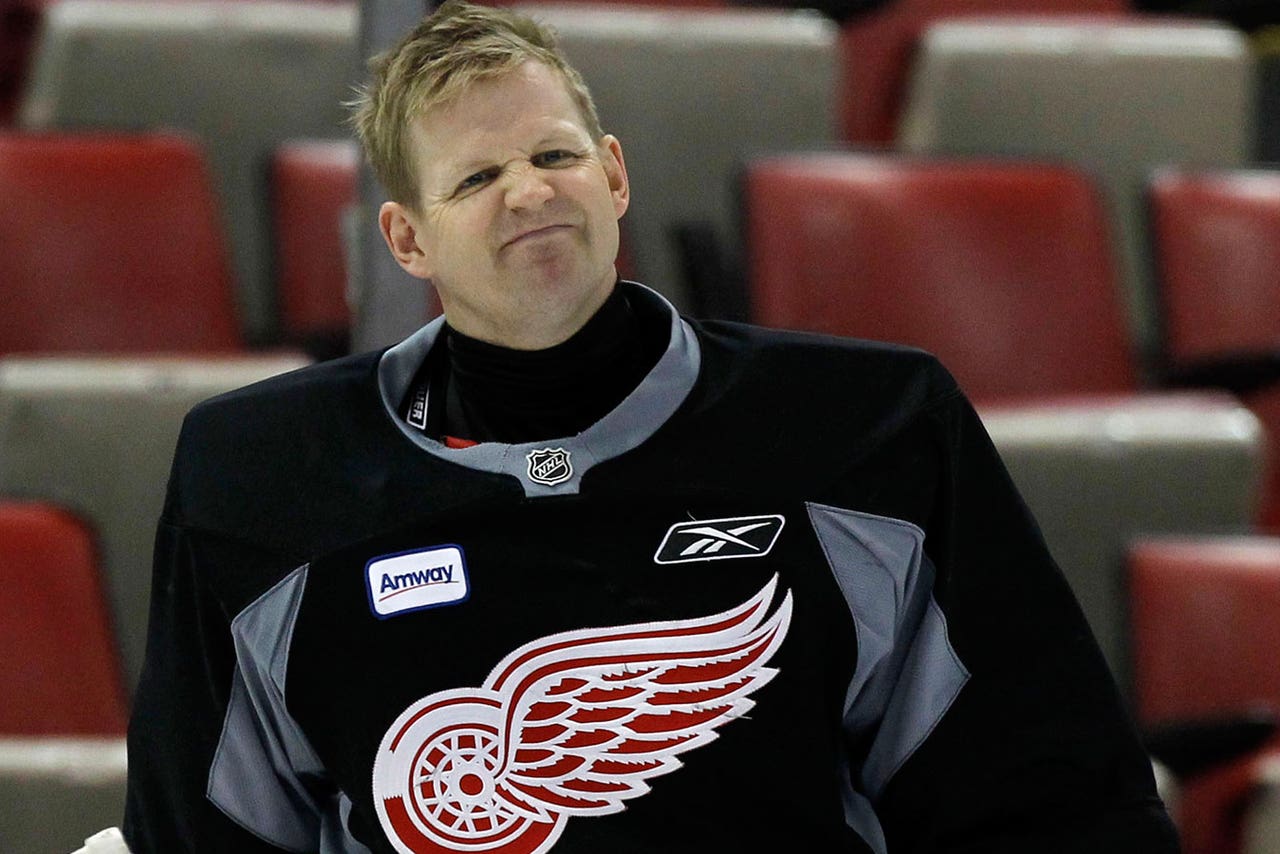 While I watched Monday's Hockey Hall of Fame induction ceremony, I couldn't help but think about next year's class of inductees, which should have a distinct Detroit Red Wings flavor.
Nicklas Lidstrom and Sergei Fedorov will be eligible for the Hall for the first time, and they should make it on the first ballot. Lidstrom is a given, but Fedorov is a bit more dicey.
Hopefully, the induction committee will realize that Fedorov was one of the best all-around talents of his generation and grant him the honor of being a first-ballot inductee.
Fedorov will eventually be enshrined into the Hall; I'm not worried about that. It's one of his former teammates who might never be included into hockey's ultimate club.
Goalie Chris Osgood was eligible for the Hall for the first time this year, but his inclusion is one that could be debated for years -- although, in my mind, he's without question a Hall of Fame player.
Osgood's career stands up over the test of time, and it was unfortunate that his first year of eligibility fell at the same time of that of his former teammate, Dominik Hasek.
As much as I like Ozzie, Hasek invented a style of goaltending that many emulate, but will never be matched. The Dominator is an immortal of the game.
But there was a time that Hasek wasn't so dominating and was bailed out by Osgood.
During the first round of the 2008 playoffs, Hasek was struggling against the Nashville Predators. It might have been the worst stretch of hockey Hasek played during his illustrious NHL career.
Detroit was desperate. They were not going to win the Stanley Cup with Hasek in net, and their only option was to turn to Osgood.
The same Osgood the franchise gave up on in 2001, when Detroit acquired Hasek from Buffalo.
The same Osgood many viewed as a charity case when the Wings signed him as a free agent in August 2005.
The same Osgood the hockey world had deemed as a washed-up slug.
His playoff performances in 2008 and 2009 should have left little doubt that he belongs in the Hall, but as one Osgood fan said to me a few years ago, "Ozzie has Hall of Fame numbers, but he's not a Hall of Fame player."
Let that sink in for a moment. His numbers are worthy, but he's not?
What other criteria can you judge a player on?
One of the most common criticisms of Osgood is that he was a product of the Red Wings' system. That even the maligned Tim Cheveldae could have won with the team that was in front of him.
Perhaps that's true, but most goalies are products of their system. Martin Brodeur and Ken Dryden benefitted greatly by playing in systems with the New Jersey Devils and Montreal Canadiens that allowed them to flourish and become legends.
Is Osgood any different?
Chris Osgood won 401 games (317 as a Red Wing) which ranks 10th all-time, and he's just the 10th player in NHL history to reach 400 victories. His career goals-against average is 2.49, his save percentage is .905, and he had 50 career shutouts.
His career playoff numbers are even better: 74 wins (67 as a Red Wing), which ranks eighth in all-time; a goals-against average of 2.02; a save percentage of .916; and 15 shutouts. He also won three Stanley Cups, two of which he was the goalie of record.
And when he was considered an afterthought, he elevated his game in the 2008 and 2009 playoffs and was the best player on the ice.
All Osgood did was win hockey games and championships. He won a lot more than he lost. His career victory totals are among the top 10 in regular-season and playoff history.
If that isn't Hall of Fame worthy, then what is?
---
---