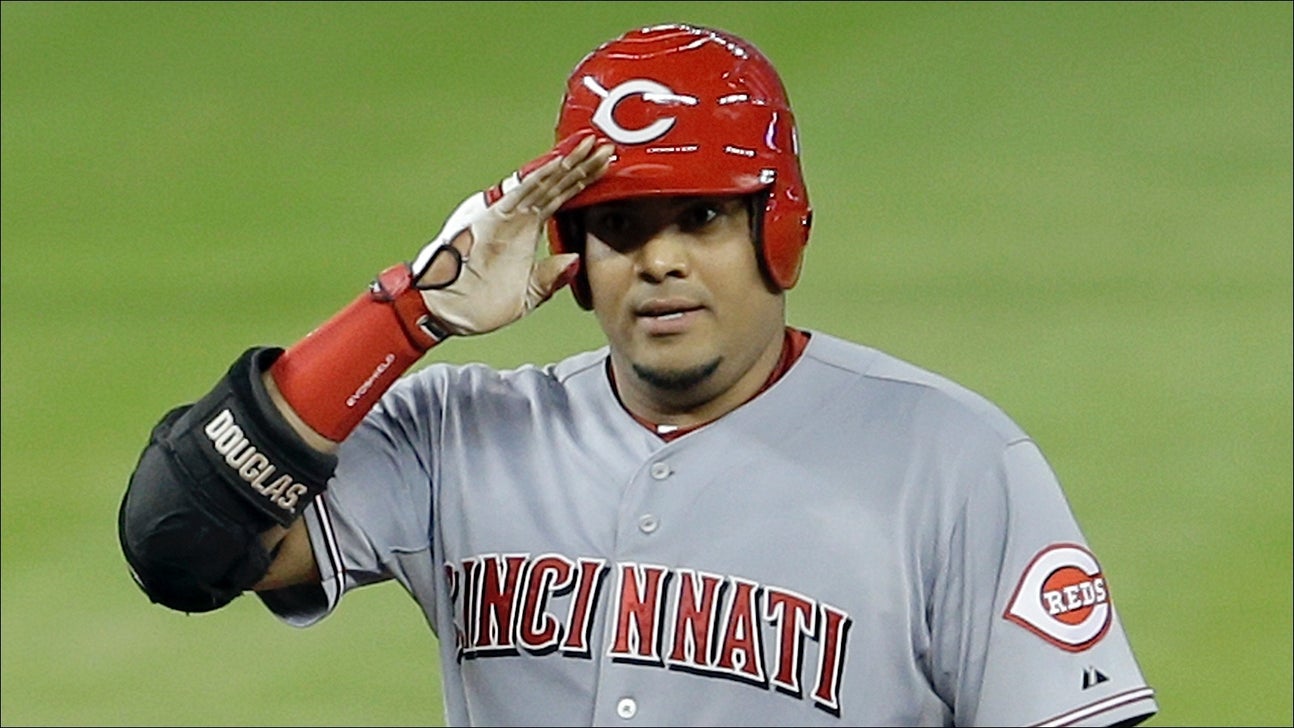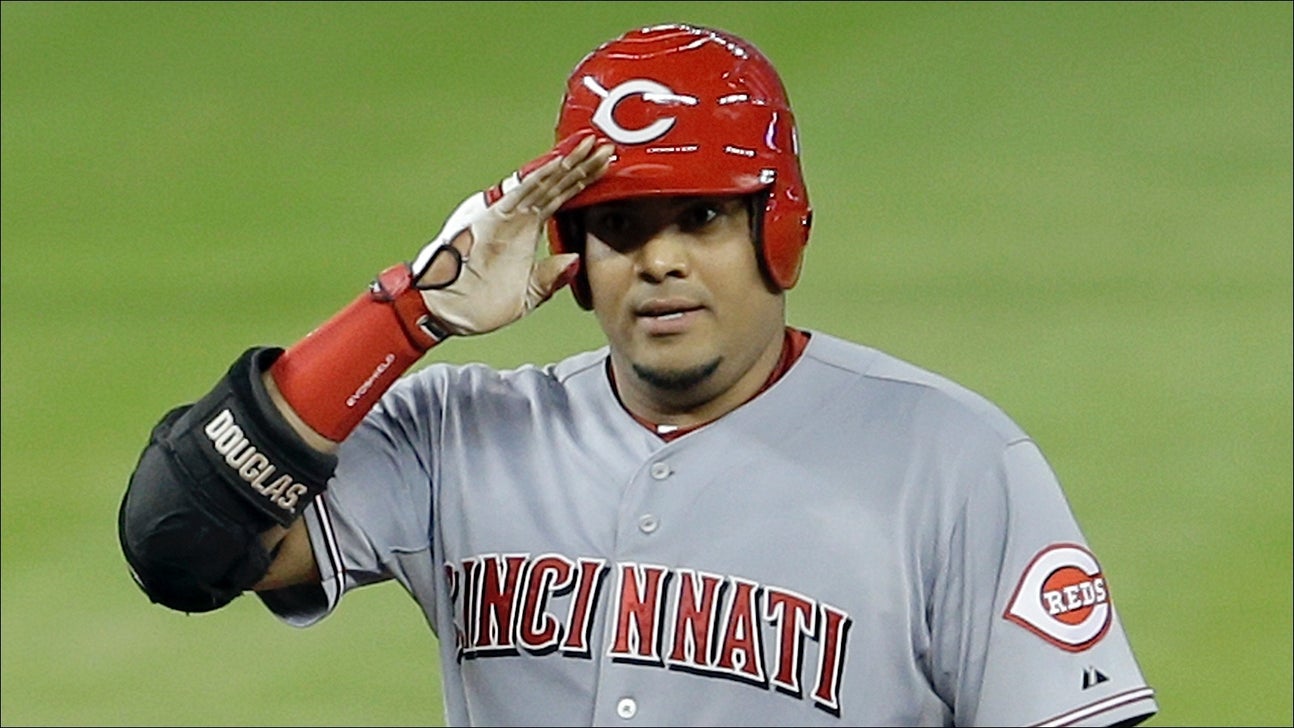 Reds try to take another in Miami
Published
Aug. 1, 2014 9:22 a.m. ET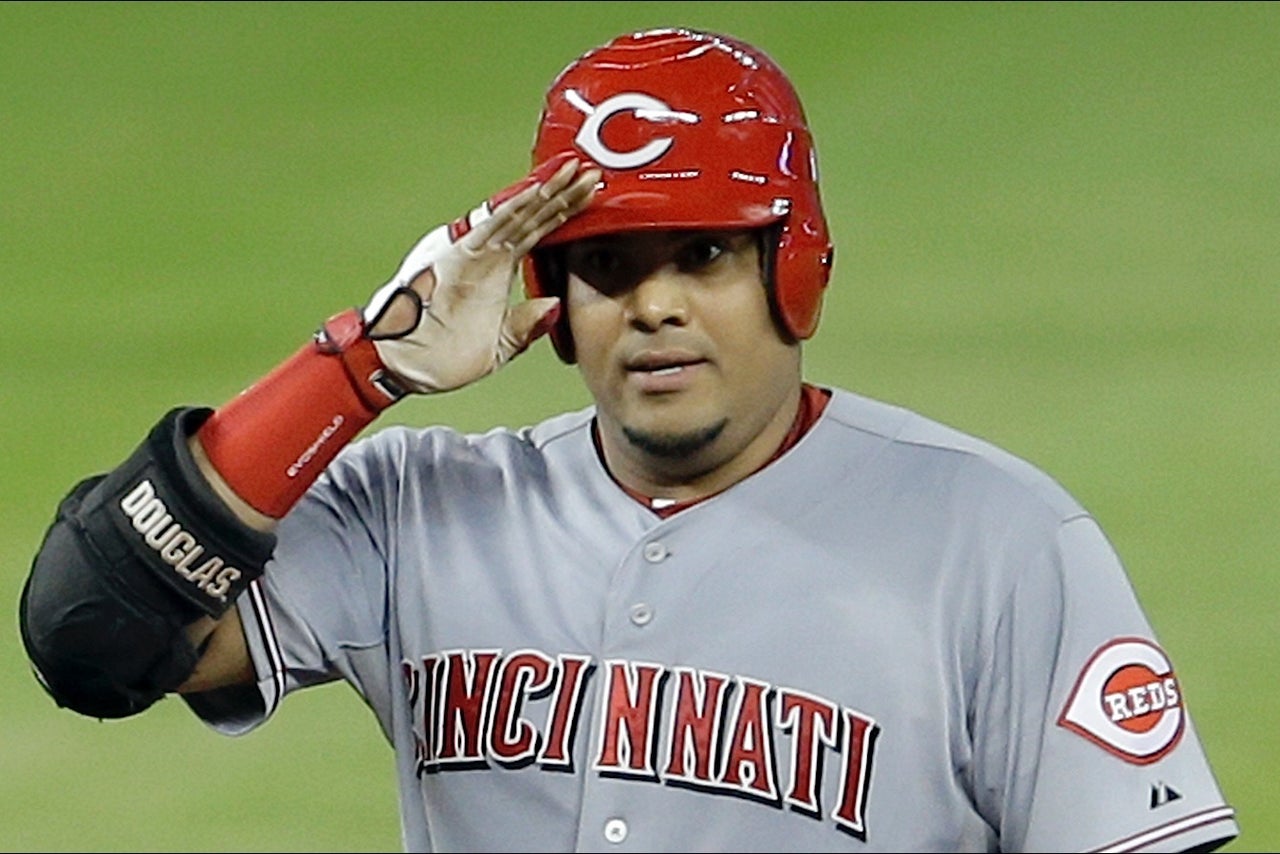 The Miami Marlins hadn't been buyers at the trade deadline for a long time before making a deal to improve a rotation that was already performing well of late.
A day after obtaining Jarred Cosart, the Marlins look to rebound from a controversial defeat in the second of a four-game home set with the Cincinnati Reds on Friday night.
Miami (53-55) has posted a 2.42 ERA - including a 2.77 mark by its starters - while winning nine of 12 to move from 8 1/2 games out of an NL wild card spot to 4 1/2 back heading into Thursday.
In search of their first postseason since winning the World Series in 2003, the Marlins acquired Cosart, infielder-outfielder Kike Hernandez and outfielder Austin Wates from Houston in exchange for infielder Colin Moran, outfielder Jake Marisnick and right-hander Francis Martes on Thursday.
Cosart was 9-7 with a 4.41 ERA in 20 starts with the Astros, though it's uncertain when he'll make his Miami debut.
"Cosart will help us win more games and be a better ballclub, and hopefully that winds up with a playoff spot," president of baseball operations Mike Hill said.
With a 1-0 lead in the eighth, the Marlins were in good position to take the opener after Giancarlo Stanton completed what appeared to be an inning-ending double play by throwing out Cincinnati's Zack Cosart at the plate.
However, after a 6-minute, 10-second replay review, the call was overturned because catcher Jeff Mathis was ruled to be blocking the plate and the Reds went on to add two more runs for a 3-1 victory.
"I'm just disgusted," Mathis said. "That's a tough way to lose a game."
Cincinnati (54-54), which snapped a nine-game road skid, did not make any moves at the deadline even though injured sluggers Joey Votto and Brandon Phillips aren't expected back until late August at the earliest.
"We were involved in a lot of different negotiations, but in the end we were looking mainly for offense and there really wasn't the offensive pieces out there," general manager Walt Jocketty said.
The Reds have averaged 2.1 runs and hit .191 while dropping 10 of 13 since the All-Star break. Jay Bruce, hitting .133 in his last 23 games, is expected to return after missing three games following the death of his grandfather.
Mat Latos (2-3, 3.31 ERA) had been the subject of trade rumors, but he'll take the mound for the Reds after allowing three runs and three hits with a season-high six strikeouts over six innings in Sunday's 4-2 home loss to Washington.
The right-hander was 0-3 with a 7.50 ERA in five career starts against the Marlins before holding them to three runs over 15 1-3 innings in a pair of meetings last season.
Stanton is 4 for 8 with a double and three RBIs when facing Latos and he's tied for the NL lead with 25 home runs after hitting his second in as many games Thursday.
Jacob Turner (4-6, 5.69) seeks his third straight win since rejoining Miami's rotation after he had gone 2-4 with a 6.38 ERA in his first nine starts before getting moved the bullpen in mid-June.
After posting a 5.74 ERA in eight relief appearances, the right-hander has made the most of his second chance by allowing three runs over 10 2-3 innings to win back-to-back starts. He gave up one run over 5 2-3 innings in Sunday's 4-2 win at Houston.
The 23-year-old shined in his only career outing against the Reds, surrendering two hits over seven innings in a 3-0 home victory in September 2012.
---