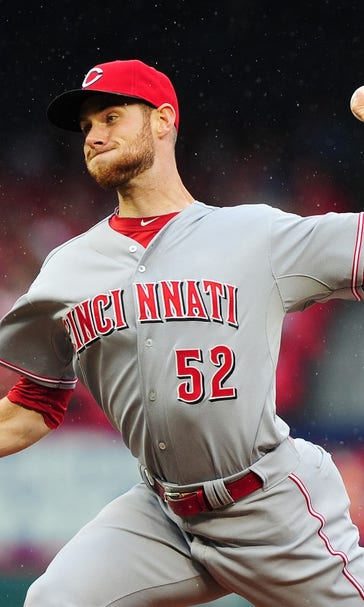 Reds-Dodgers: Will Cingrani be odd man out?
June 9, 2014

Here are some of the storylines that we'll be following during tonight's broadcast on FOX Sports Ohio and on FOXSportsOhio.com.
Tune in to Reds Live at 6:30 p.m. before the game starts at 7 to get more details on these nuggets!
LOUISVILLE REHAB CENTRAL: We'll get some sort of update on Joey Votto, who went 1-3 Sunday in a rehab start for Louisville at Pawtucket. No official word yet from the club but would guess he'll play there again tonight. Mat Latos will start for the Bats tonight as well. That should be his final rehab start.
ODD MAN OUT? Tony Cingrani will be attempting to stop a streak of losing four straight decisions. The Reds have lost his last five starts dating back to April 30 at Chicago, the start before he went on the DL with left shoulder tendinitis. His last win (and last Reds win in one of his starts) was April 24, 2-1, at Pittsburgh. Cingrani hasn't allowed more than four runs in any start this season but he has pitched more than six innings in just two of his 10 starts.
FRAZIER HEATING UP? Reds Live breaks down an interesting trend in Todd Frazier's numbers.
BRUCE BACK TO FORM? Jay Bruce has at least hit in 7 of his last 8 games (8-27) with 2 2B, 1 HR and 6 RBI. Returning to form slowly but surely?
STRINGING THEM TOGETHER: The Reds have a chance to once again get within two games of .500. They are seeking just their fourth 3-game win streak of the season. L.A. starter Dan Haren is 3-3 lifetime vs. the Reds with a 4.95 ERA
WHAT WILL HE DO NEXT? Billy Hamilton helped the Reds win on Saturday with his defense. On Sunday, he did it with his bat. How he could factor into Monday night's game.
---