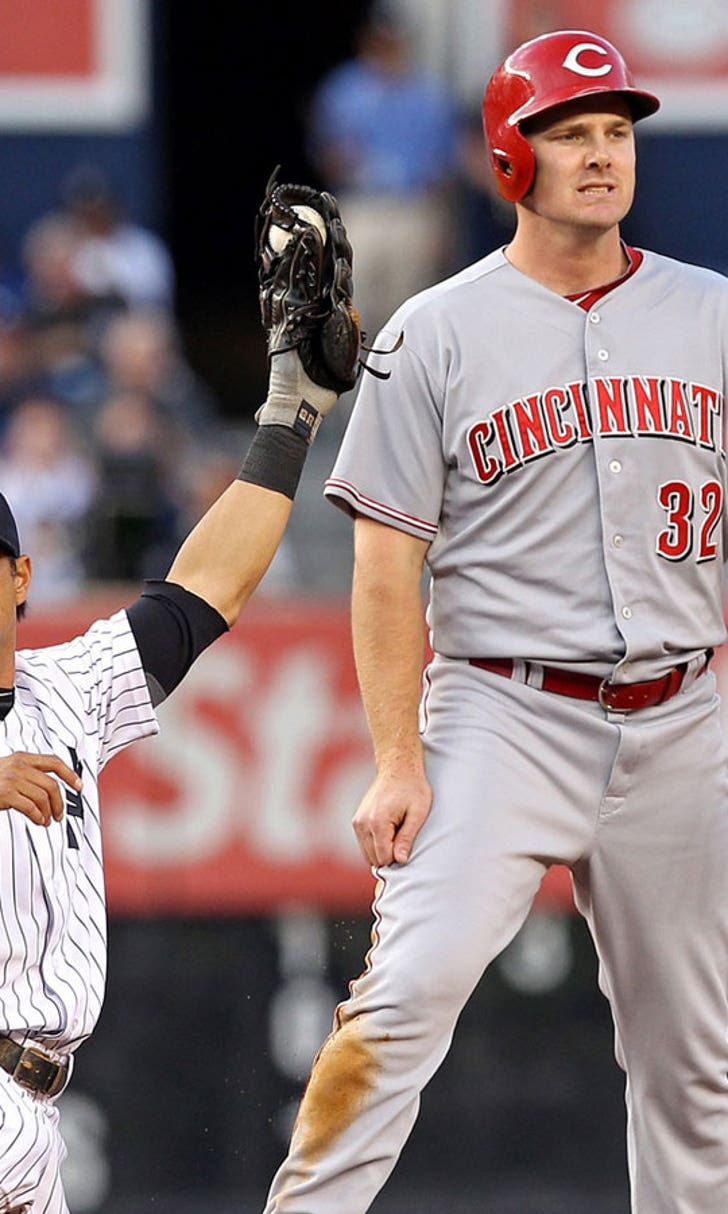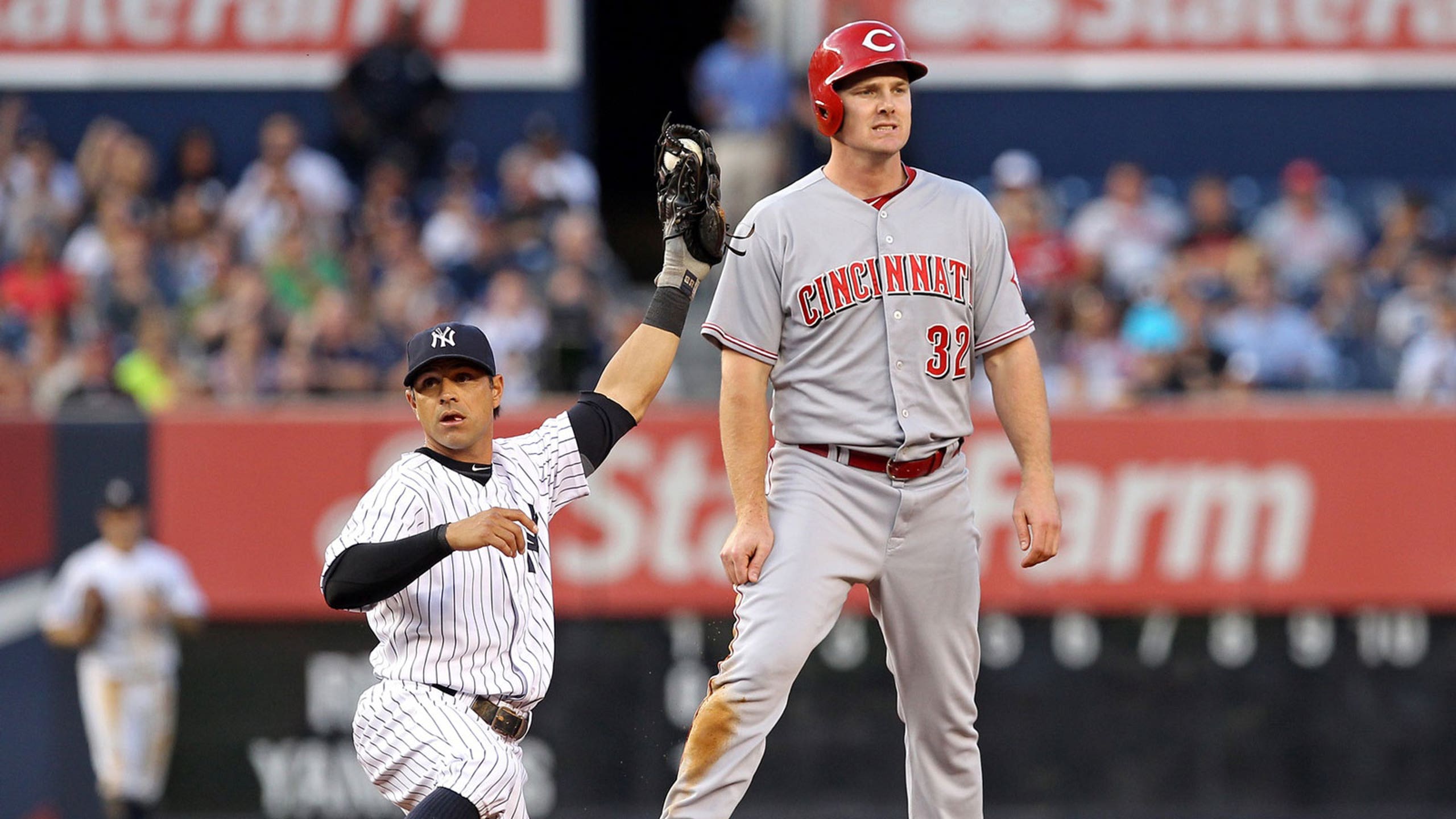 Reds' Bruce well aware of need for improvement in 2015
BY foxsports • February 27, 2015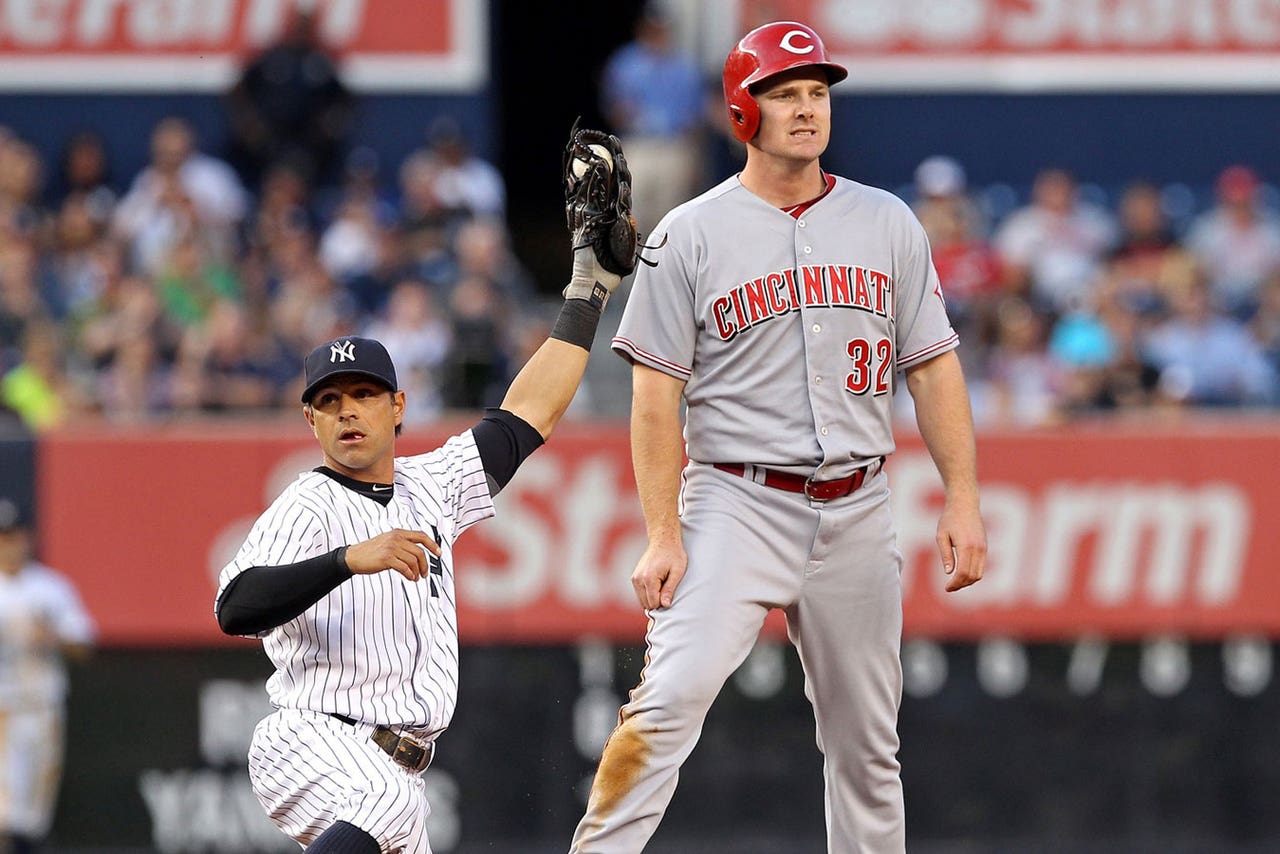 GOODYEAR, AZ. -- Jay Bruce was lacing up his spikes in the Cincinnati Reds spring training clubhouse and chatting with a writer when teammate Jason Marquis asked, "Why does he want to talk to you?"
Bruce smiled and said, "Because I stunk last year, Jason. That's why everybody wants to talk to me. 'Am I not going to stink?' is what they are all asking me."
That, in a few words, is Jay Bruce. He is candid and he is honest. He knows his 2014 season was as ugly as a mollusk.
If the Reds are going to improve upon their "Team Ugly" showing of 2014, Bruce has to be one of the "Comeback Kids." A .217 average isn't going to work. His 18 home runs is not going to work, not after he had 30 or more in each of the prior three seasons. His 66 RBI isn't going to work, not after he had 97 or more in each of the previous three years.
It probably didn't help his season when he tore the meniscus in his left knee in early May, then returned to the lineup only 20 days after surgery. He struggled the rest of the year but refuses to use that as a crutch for his poor season, even though he probably should have been walking on crutches instead of playing so quickly after the surgery.
Everybody asks if he came back too soon and Bruce says matter-of-factly, "I don't know. It isn't something I've even thought about.
"That's all in the past, nothing I can do about it now," he said. "I'm looking forward. I didn't play well. That's the whole story. I don't have time to think about it because there is too much going on in front of me."
He spent most of the season rehabbing the knee while he played and then spent two more weeks after the season doing more rehab work to strengthen it, "Then it was business as usual with baseball stuff the rest of the offseason. Just normal stuff. I was able to get back to being athletic. With the knee, I couldn't be athletic."
Bruce isn't thinking about his past personal trials and tribulations. He focuses on "The Big Picture," or as he calls it, "The cliché answer, everybody's serious answer -- to win a championship and I'd like to be prepared to play and to play every day.
"If I'm prepared (and stay healthy), everything else will take care of itself," he said.
The 2015 Reds are pretty much the same team as the 2014 Reds, exclusive of adding left fielder Marlon Byrd and relief pitcher Burke Badenhop. But is it the same team? Does the return to health of all the injured players make this a strong team, even with the departures of starting pitchers Mat Latos and Alfredo Simon?
"Oh, my gosh. Yes," he said. And Bruce does not take kindly to the negative talk, the doomsdayers and naysayers.
"People talk," he said. "People without knowledge and without credentials, who do not know what is and what isn't, always talk a lot. Those are people you can't waste your time listening to."
And of the 2015 season, Bruce says, "You can't hope, you can't wish. You either do or you do not. This is a game of do or do not and we're going to play and find out. You can talk until you are blue in the face and it means nothing.
"You can be the best team on paper or the worst team on paper," he said. "You can be the healthiest team on paper. None of it matters until the end of the year and we see where we are."
So far this spring, Bruce said everything is functioning properly and, "Things are going great, just great."
And, he says, there is no reason he can find that things won't go great once the season begins, both for him and for the Reds.
---
---