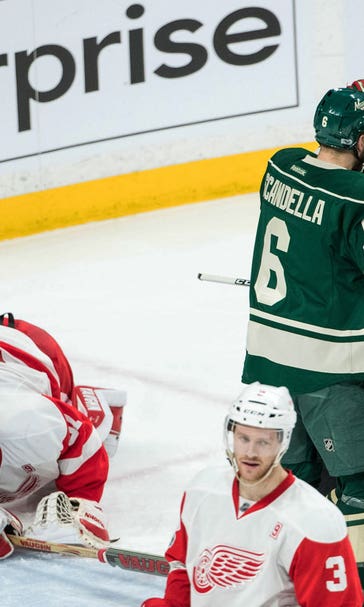 Red Wings suffer fourth straight defeat
February 12, 2017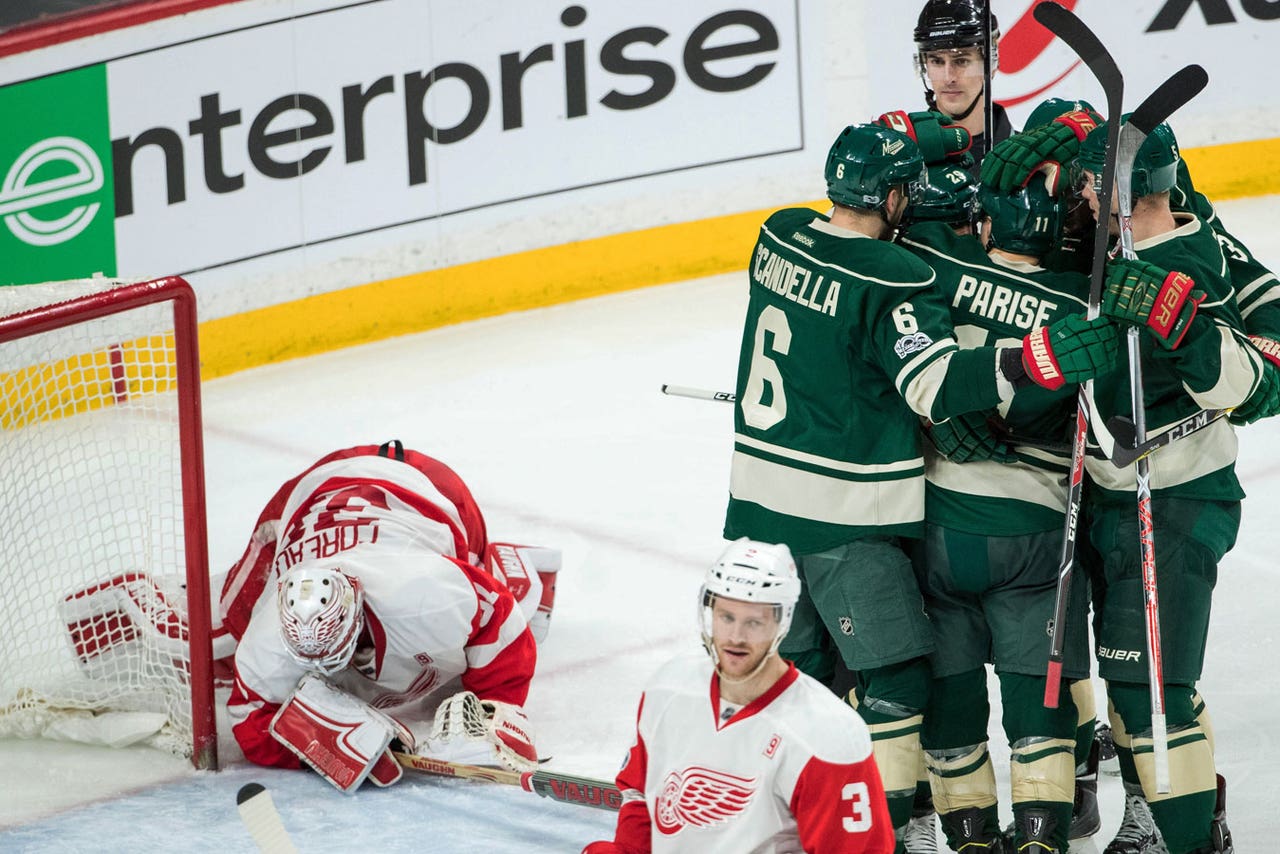 ST. PAUL, Minn. (AP) -- Zach Parise and the Minnesota Wild have beaten teams a lot of ways this season. On Sunday, the Detroit Red Wings gave one of the league's best power plays too many chances.

Parise scored twice and Devan Dubnyk made 30 saves to help the Western Conference-leading Wild beat the Red Wings 6-3.

The Wild scored three power-play goals in four chances, including two in the first period as they jumped to a 2-0 lead. Minnesota's power play is tops in the NHL at home, converting 30.1 percent of its opportunities at Xcel Energy Center.

"We were in the box a little bit too much today," Red Wings captain Henrik Zetterberg said. "I thought they made some fine darn plays on the power play and it's hard to be down like that."

Mikael Granlund and Nino Niederreiter scored with the man advantage in the first period. Parise then capped the scoring with a power-play goal in the third. The three power-play goals, he noted, led to a deceiving final score.

"It was a tough game," Parise said. "They do a good job in the D-zone. They're in your face a lot and they make it pretty tough. But we got the power-play goals and that was the difference."

Charlie Coyle added a goal and an assist for the Wild, who have points in five straight games. They lead second-place Chicago by five points and have played two fewer games than the Blackhawks.

Anthony Mantha had a goal and an assist for Detroit, Henrik Zetterberg and Andreas Athanasiou also scored, and Jared Coreau made 23 saves. The Red Wings have lost four straight and have the worst record in the Eastern Conference.

"It's hard to win when you give up two on the (penalty kill) in the first like that," Detroit coach Jeff Blashill said. "I thought 5-on-5 we did tons of good stuff."

Parise's goals were both of the opportunistic variety. He put Minnesota ahead 4-2 early in the third when Coreau went behind the net and tried to clear the puck around the boards. Jason Pominville intercepted it and quickly fed it out front to Parise, who punched it into the open net.

Later in the period, Coreau deflected Jared Spurgeon's slap shot behind the net, but Eric Staal knocked it back out in front and Parise whacked it out of the air for his 13th of the season.

"It's funny, even in games where you feel like you don't play as well, you get a couple," Parise said, "and in games you play great, you don't get anything. That's the way it goes."

Coyle can relate. Even though he's tied for second on the team in scoring, he'd gone 16 games without a goal. He snapped the streak with a highlight-reel goal in the second period.

Pominville flung an outlet pass from near his own blue line that Coyle corralled as he danced around defenseman Nick Jensen. Coyle then deked twice and fired a wrist shot over Coreau's left shoulder.

"You just want to make sure you're still playing your game," Coyle said. "That's what I've been trying to do. Sometimes the points fall. Sometimes not."

NOTES: Detroit LW Thomas Vanek, a former University of Minnesota star who spent the last two seasons with the Wild, was scratched from the lineup after injuring his ankle Saturday in Columbus. ... Minnesota D Matt Dumba missed the game with a lower-body injury he suffered in Friday's win against Tampa Bay. Dumba had played in all 55 of the Wild's games this season. ... Wild D Gustav Olofsson earned his first two career NHL points with assists on the goals by Granlund and Coyle.

UP NEXT

Red Wings: Detroit returns home to face the St. Louis Blues on Wednesday.

Wild: Minnesota reaches the halfway point of its eight-game homestand Tuesday when it hosts the Anaheim Ducks.
---
---