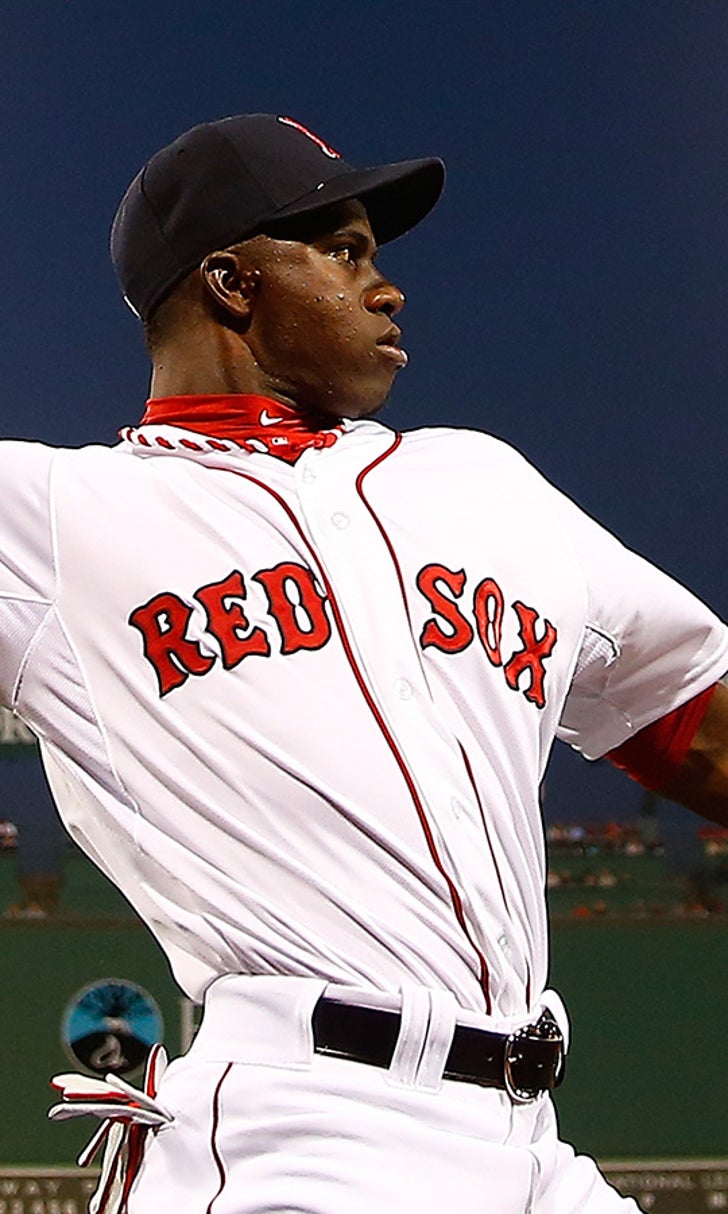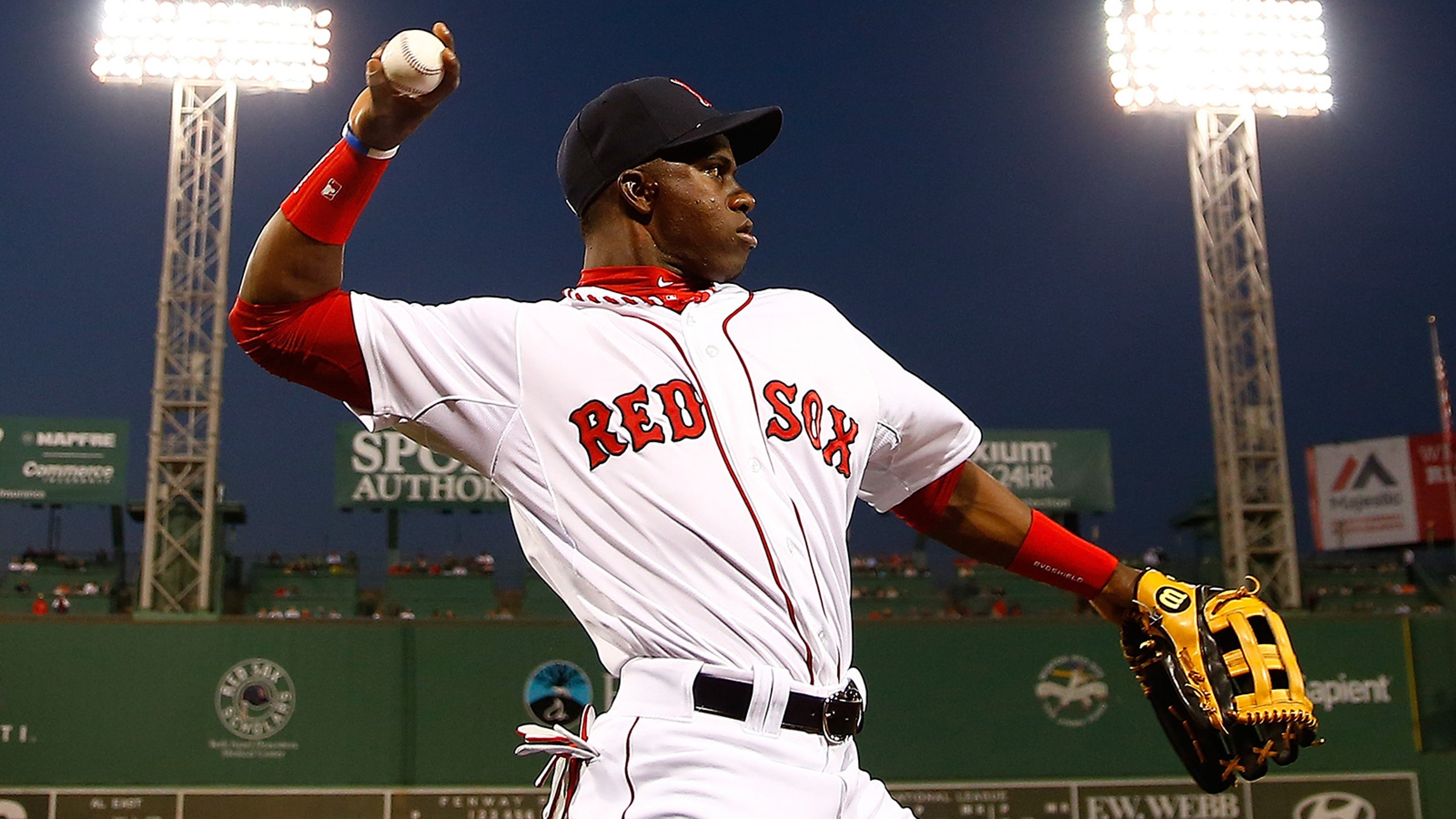 Red Sox outfielder Rusney Castillo needs to play
BY foxsports • March 4, 2015
Red Sox outfielder Rusney Castillo will miss an indefinite length of time after straining an oblique muscle — which, counterintuitively, matters more in the long term than in the short term.
The Sox will be fine if Castillo begins the regular season on the disabled list. Their outfield surplus appeared almost unwieldy as spring training began. Even with Castillo out, the Red Sox still might trade Allen Craig before Opening Day; that could mean an outfield of Hanley Ramirez in left, Mookie Betts in center and Shane Victorino in right, with Daniel Nava and Jackie Bradley Jr. in reserve.
The issue, instead, is that Castillo needs to play — or, more to the point, the Red Sox must see for themselves that he can withstand the rigors of a 162-game major-league season.
The path for Cuban players to major-league stardom is both dangerous (defecting) and tedious (waiting for various approvals). Taken together, the factors can create long periods of inactivity at crucial points in a player's development. Castillo — who signed a seven-year, $72.5 million contract with Boston last August — is a perfect illustration.
Castillo's last season in Cuba — the winter of 2012-2013 — ended roughly two years ago. Since then, here's the extent of his competitive playing record: 11 minor-league games with Red Sox affiliates ... 10 major-league games in 2014 ... eight games in the Arizona Fall League before suffering a strained adductor muscle in his right thumb ... 10 games in the Puerto Rican Winter League ... and Tuesday's spring exhibition against Boston College.
So, Castillo has played 40 games over roughly two years ... which, to make the flippant comparison, is a lower total than He Who Wears No. 13 in Pinstripes during the same span (44 in the majors, 15 in the minors, and Wednesday's breathlessly chronicled spring debut).
Of course, Castillo has a better baseball future than Alex Rodriguez. And yet he's suffered two injuries within the last five months that the Red Sox deemed serious enough to shut him down. We know this: He won't be called an instant sensation, the way fellow Cubans Yasiel Puig and Jose Abreu were.
Castillo is 27 years old, entering the prime of his career. He should bounce back after the extended layoffs and return to baseball shape. Then again, for $72.5 million, it would be nice for Red Sox management to know for sure. 
---