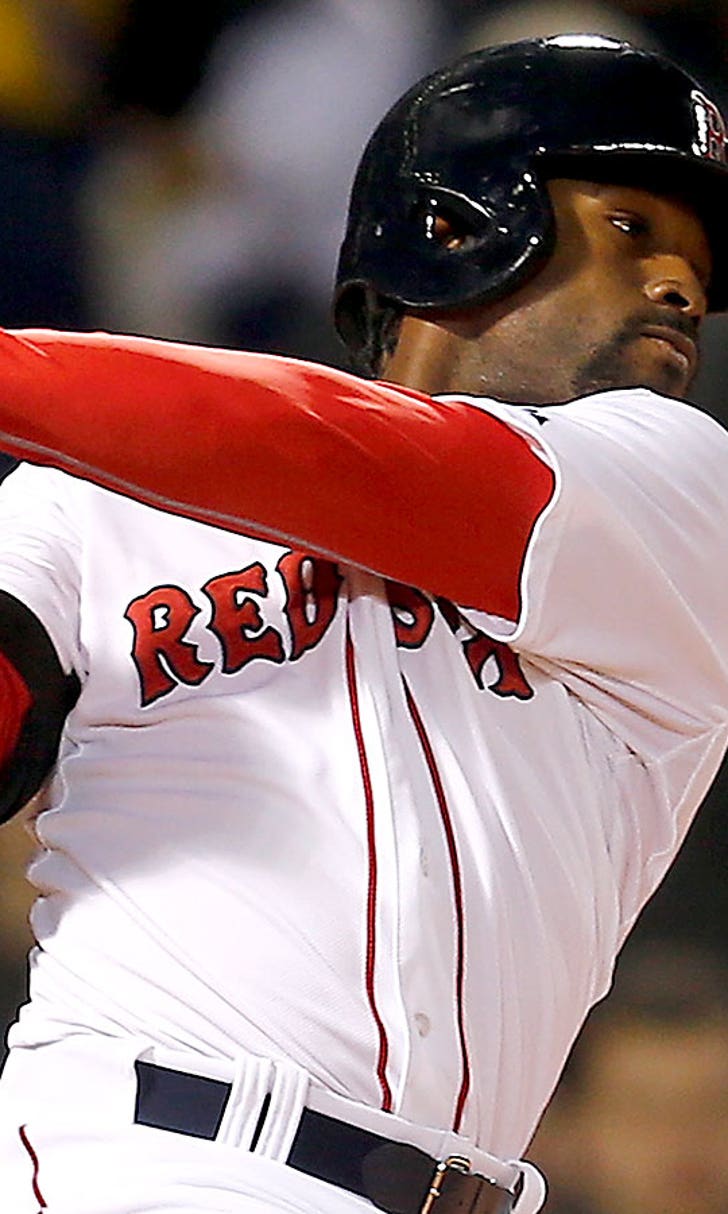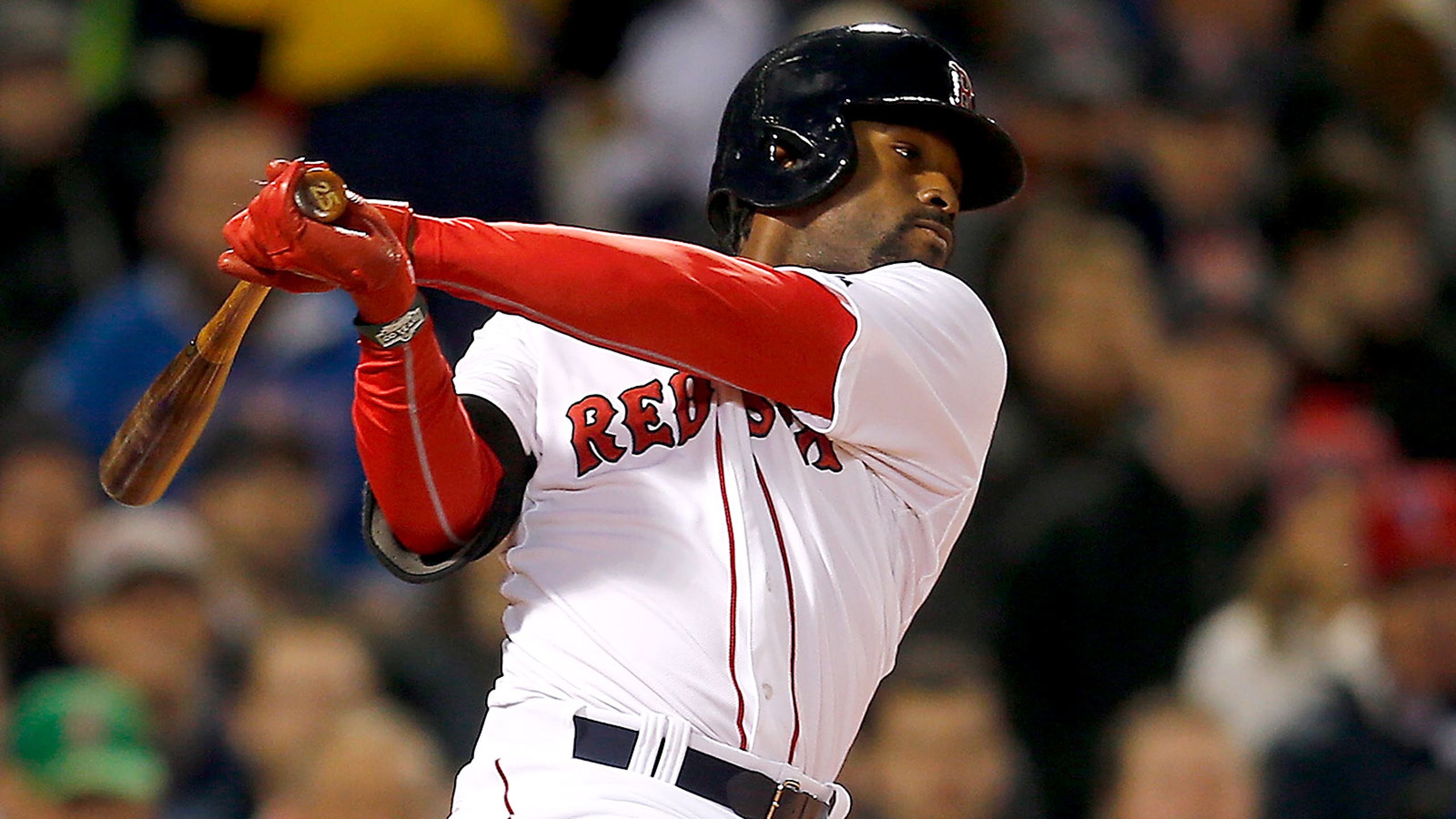 Red Sox OF Jackie Bradley Jr. says he's going 'all Marshawn Lynch' this season
BY Brett Smiley • February 5, 2015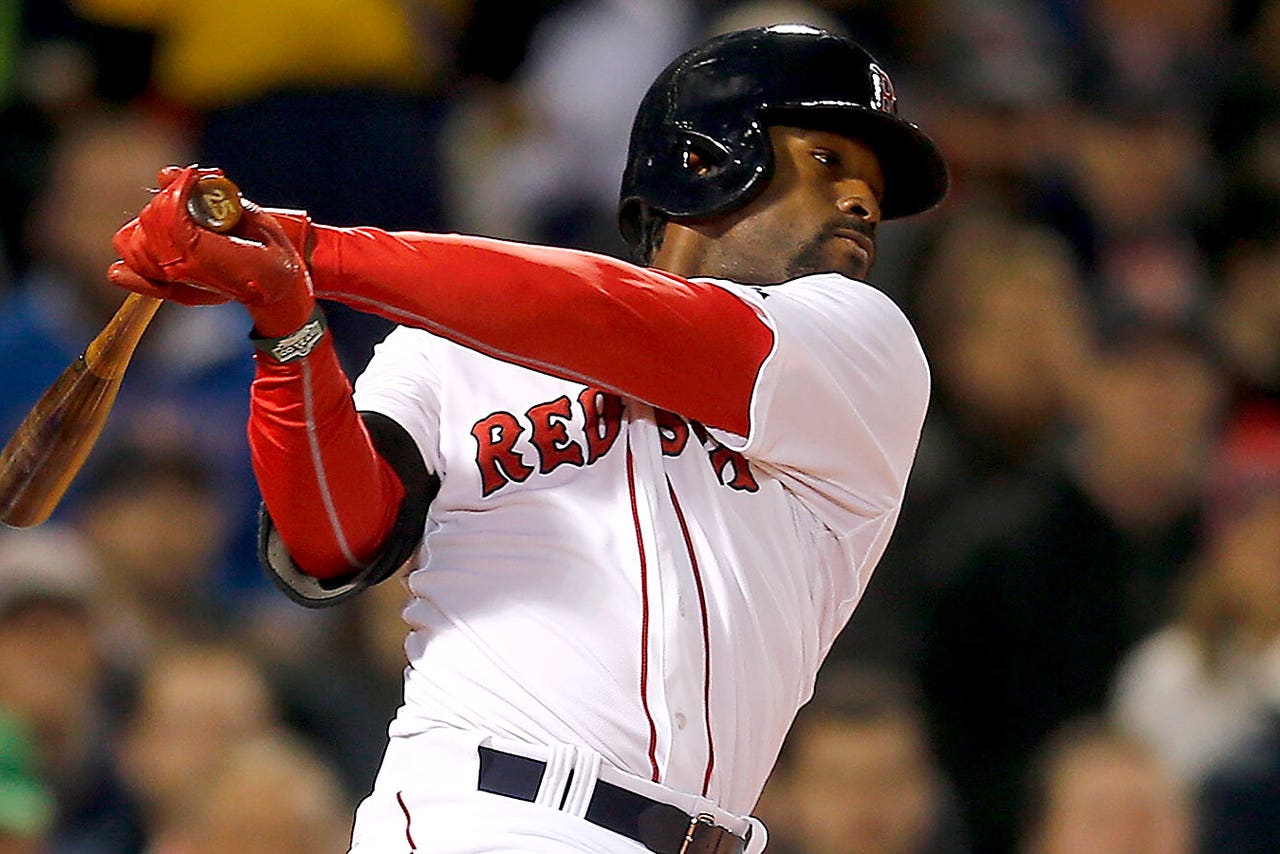 Tight-lipped Seattle Seahawks running back Marshawn Lynch has inspired an athlete from another sport to adopt a stonewalling approach to dealing with the media -- Boston Red Sox outfielder Jackie Bradley Jr.
A first-round pick by the Red Sox in 2011, Bradley Jr. is a talented outfielder who dipped below the Mendoza Line in 2014 with a .198 batting average and 121 strikeouts in 384 at bats. Reports surfaced last season that the Red Sox grew frustrated with Bradley and demoted him in August in part because of his "stubborness with the coaching staff" and unwillingness to modify his attitude.  
This season, Bradley Jr. will activate a Beast Mode-esque media policy.  
"I'm going to go all Marshawn Lynch this year," Bradley told WEEI.com. "I just focus on me. I have to do what I've got to do. I don'™t even talk about it to anybody."
"Action speaks louder than words, and that'€s pretty much (how) this whole year is going to be. I won't have much to say. I'm just going to go out there and take care of business."
The obvious, major difference between Lynch and Bradley Jr. is that the former is a proven star, the latter an undeniably talented player who will have to fight for an Opening Day roster spot this spring.
Status and media desirability aside, Bradley Jr.'s adoption of the Beast Mode policy represents the "slippery slope" argument in action for those who have assailed Lynch as a selfish jerk who won't fulfill a fundamental part of his job, so they say.
"Just me and family time," Bradley told WEEI when asked what his offseason entailed. "Just doing me."
"Just doing me," he said again. "Just came in here blank slate and started doing what I normally do. It'™s just having faith in myself, believing in myself and trusting myself."
It reads more like the Arian Foster media approach, but Bradley Jr.'s point is taken nevertheless.  
---
---