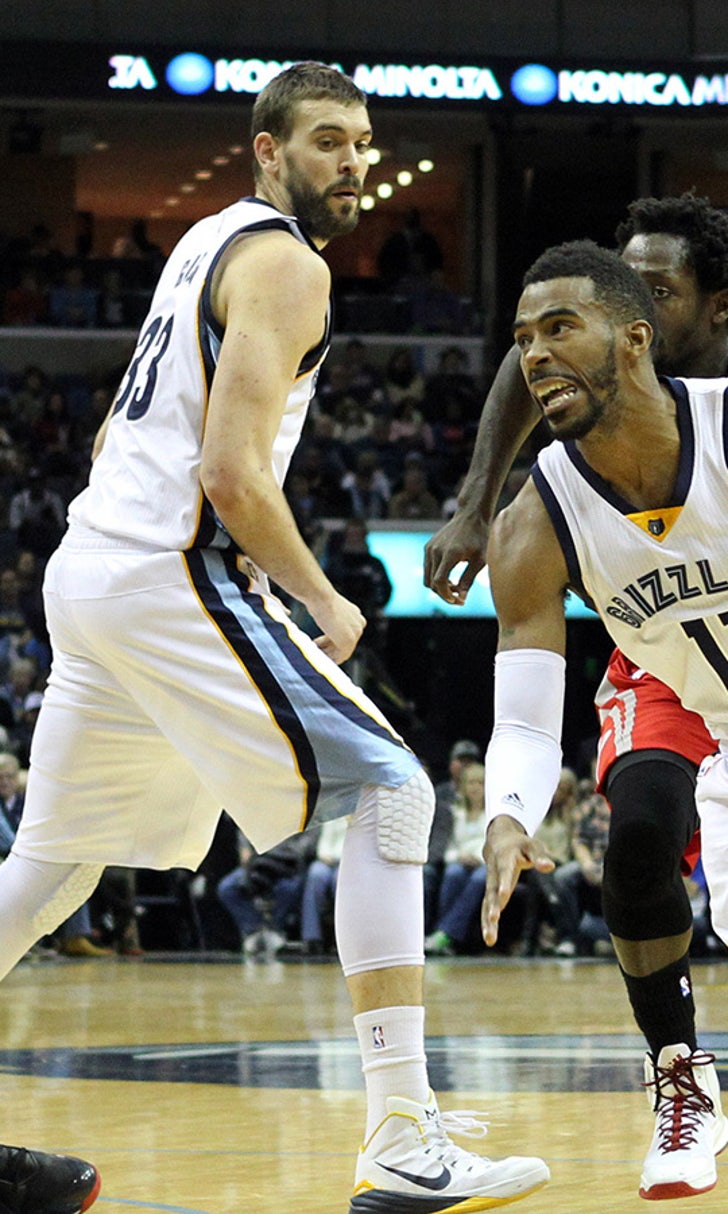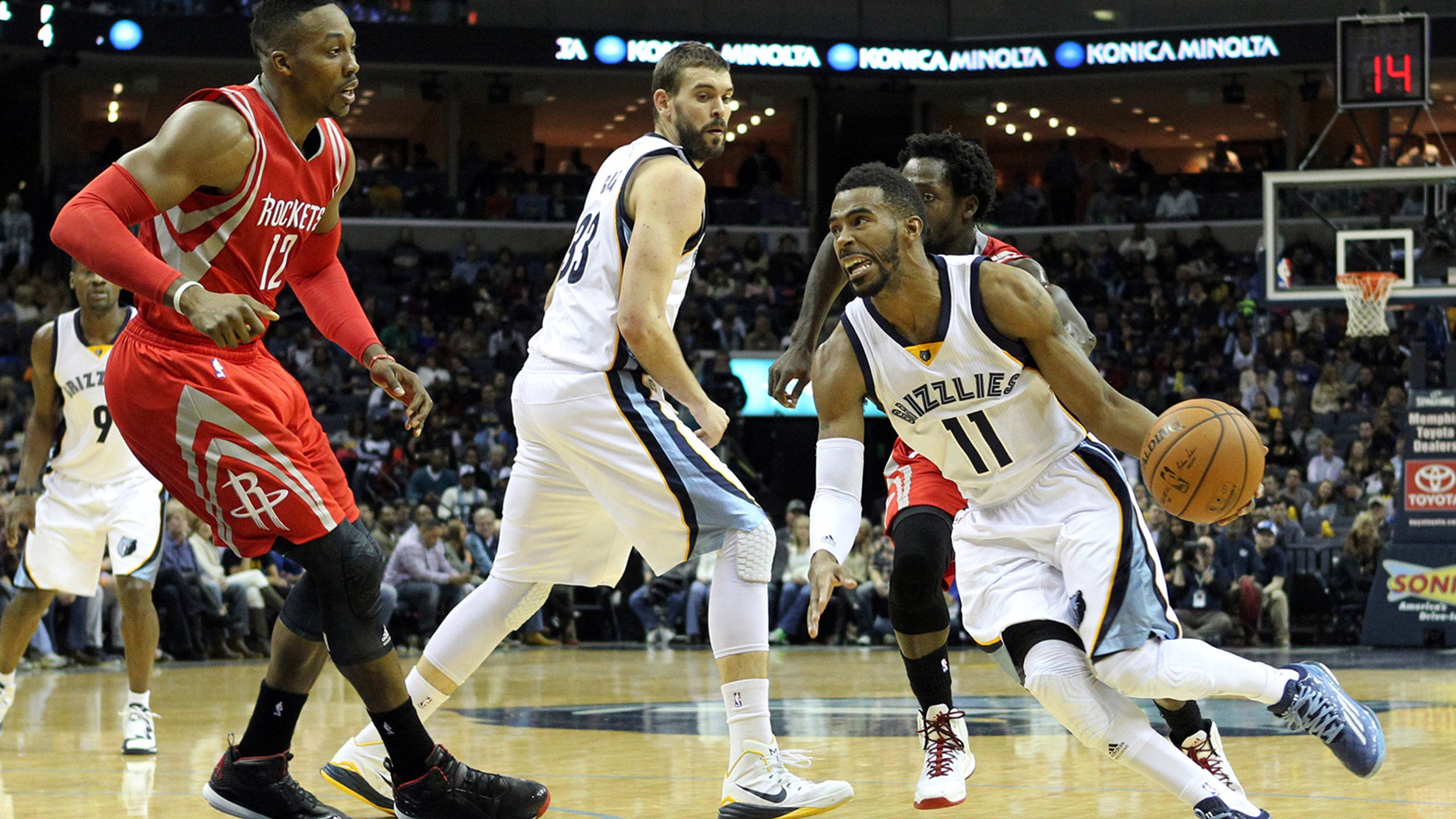 Red-hot Grizzlies dealing with different type of expectations
BY foxsports • November 19, 2014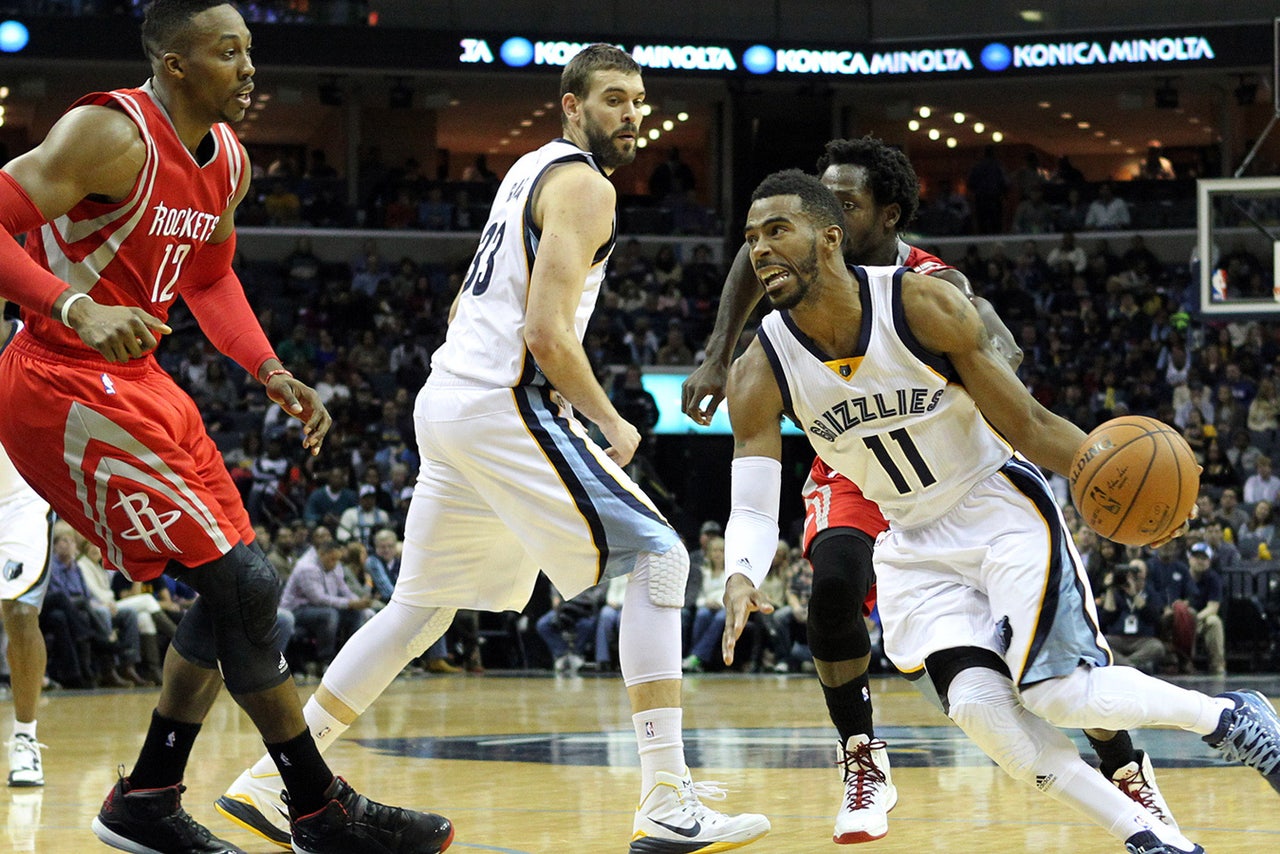 MEMPHIS, Tenn. -- Memphis isn't Los Angeles. It doesn't want to be. The brightest lights here aren't on the stars, but on the city work trucks at midnight along I-240. The biggest stars aren't on red carpets, but on the gym floor at FedExForum. Jack Nicholson and Rihanna aren't watching, but Shinedown guitarist Zach Myers and rapper Yo Gotti are. If President Barack Obama and Jerry Lawler sat side-by-side for a game, Lawler would get more selfie requests.
Two different cities with two different expectations for their basketball teams. For now.
Kobe Bryant spoke recently about the expectations in Los Angeles being NBA championship or bust.
"I don't know what (Memphis') expectations are. I don't know the organization's," Bryant said. "I know from where I sit, our organization's is win a championship at all costs. Everything else is inconsequential. That's how we operate."
That's how Lakers' fans feel, too. Do Grizzlies fans expect a championship?
"It's not something I worry about," Memphis coach Dave Joerger said. "I know where we can be internally. I think I know where we are and you just never know."
Joerger is correct. The path to a title is filled with question marks and needed breaks even for the best teams.
Two years ago during Memphis' Western Conference Finals run, the Grizzlies had the third-fewest injuries in the NBA. Last season, guard Quincy Pondexter went down for the season in December, center Marc Gasol missed 23 games and forward Tony Allen missed time with ligament damage in his hand.
Those aren't excuses. They are reasons the team had to play playoff basketball for the second half of the season just to get into the postseason.
"Things happen over the course of the year. Oklahoma City is going through it. It can happen to anybody at any time," Joerger said. "It changes the race. When you catch teams on your schedule is not something people really talk about. You might see a team twice in two weeks when pick-a-player is out. And it does make a difference."
Does the Memphis fanbase accept injuries? Los Angeles doesn't. It's win a championship or bust, injured or not, Nash or not, Kobe 45 points a night or not. Grizzlies fans were starving for a winner and now that they have one, but it's still somewhat of a controlled hunger. A playoff appearance is expected, even a playoff run. A championship: that's a desire, not really an expectation.
"To get to the playoffs and win," first-year Grizzlies guard Vince Carter said of the team's expectations. "We want to get as far as possible. With the West being what it is this year, it's all about opportunity, and situation. I think we have a great situation here. We're not talked about much, so just go out and play basketball and win games on the low. That's fine with me."
Even after Monday's 26-point win against Houston, a team with an identical 9-1 record -- an unleashing against the league's top-rated defense so harsh it unfurled a Jon Leuer rim-rocker -- the topic on the radio for the drive home was a Cleveland Cavaliers' loss. So, it's defintely not a national expectation.
"Eventually we'll earn the right to be talked about," Carter said. "I think this is a good position for us to be in. We just go out and play. It's no pressure."
Memphis played its most complete game so far on Monday, forcing 10 of 21 steals in the first quarter and leading by as many as 36. Opponent expectations are clear when facing Memphis. In last week's loss here, Bryant echoed what so many other NBA stars say when asked about facing the Grizzlies.
"Gritty," Bryant said."You know you've got to come ready to work against that team. They play hard."
Memphis loves its blue-collar effort, but effort is starting to build title hopes and title hopes fuel higher expectations. There were boo birds in FedExForum during a 10-13 stretch last season without Gasol and it happened again last week when Memphis fell behind big against the Kings.
Memphis is starting to do what champions do, though. Monday marked 20 straight wins at home and the Grizzlies have the NBA's top scoring defense (91.5 ppg.) and best overall record. Houston and San Antonio are right behind, allowing 91.6 and 91.8 points per game. Defense allegedly wins championships. It hasn't for Memphis, but if Monday's results are more the norm than not (seven players in double figures and 56 points off the bench), this team has found the offensive aid the last two teams couldn't. And they have part-owner Justin Timberlake threatening to snatch folks' wigs via Twitter.
The window is closing -- not that fast, but closing. Double-double machine Zach Randolph is in his 15th year and (gasp) what if Gasol pulls off a Beale St. shocker and bolts after this contract year? San Antonio is rumored to want the dominating center. The Spurs would want him for one reason, to replace Tim Duncan as a title centerpiece.
So Memphis has a title centerpiece -- and its surrounding pieces. It has been tough to find many experts who agree the Grizzlies can win a title with its old-school, inside-out style, but if the Pondexters and Courtney Lees continue to add points to the grit, who knows?
The grit -- and the grind -- have come to be expected. An NBA championship is still simply the goal, a goal inching ever closer to an expectation.
---
---