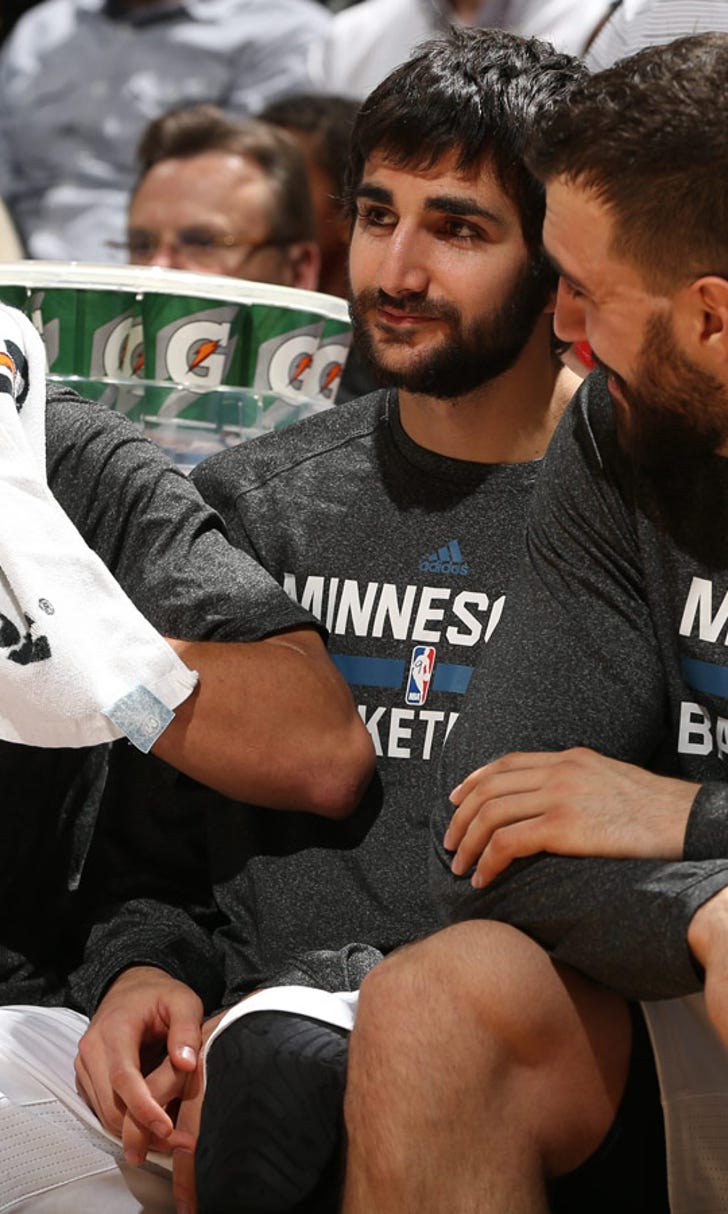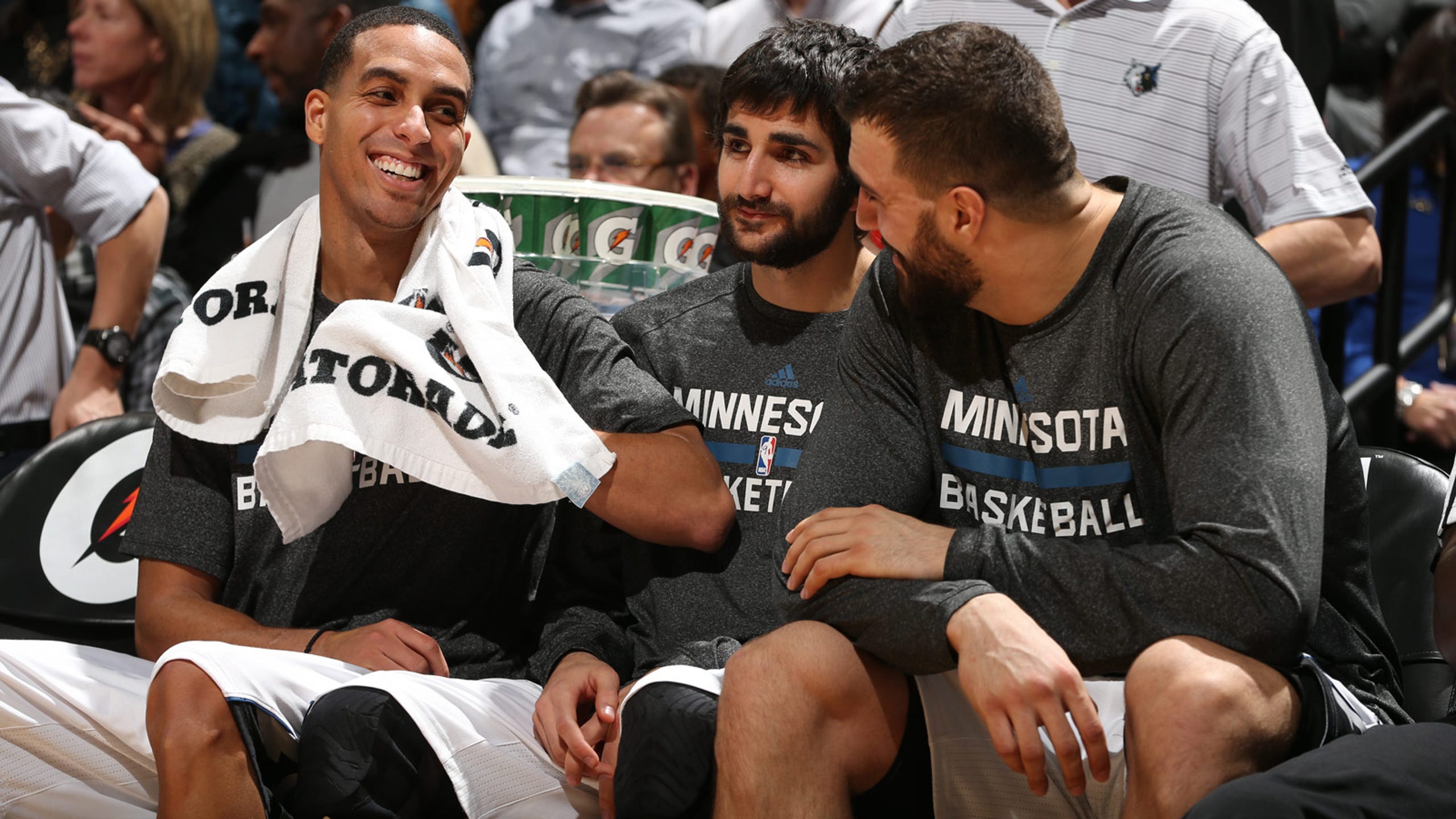 Recent injuries just the latest setback for ill-fated Wolves
BY foxsports • November 24, 2014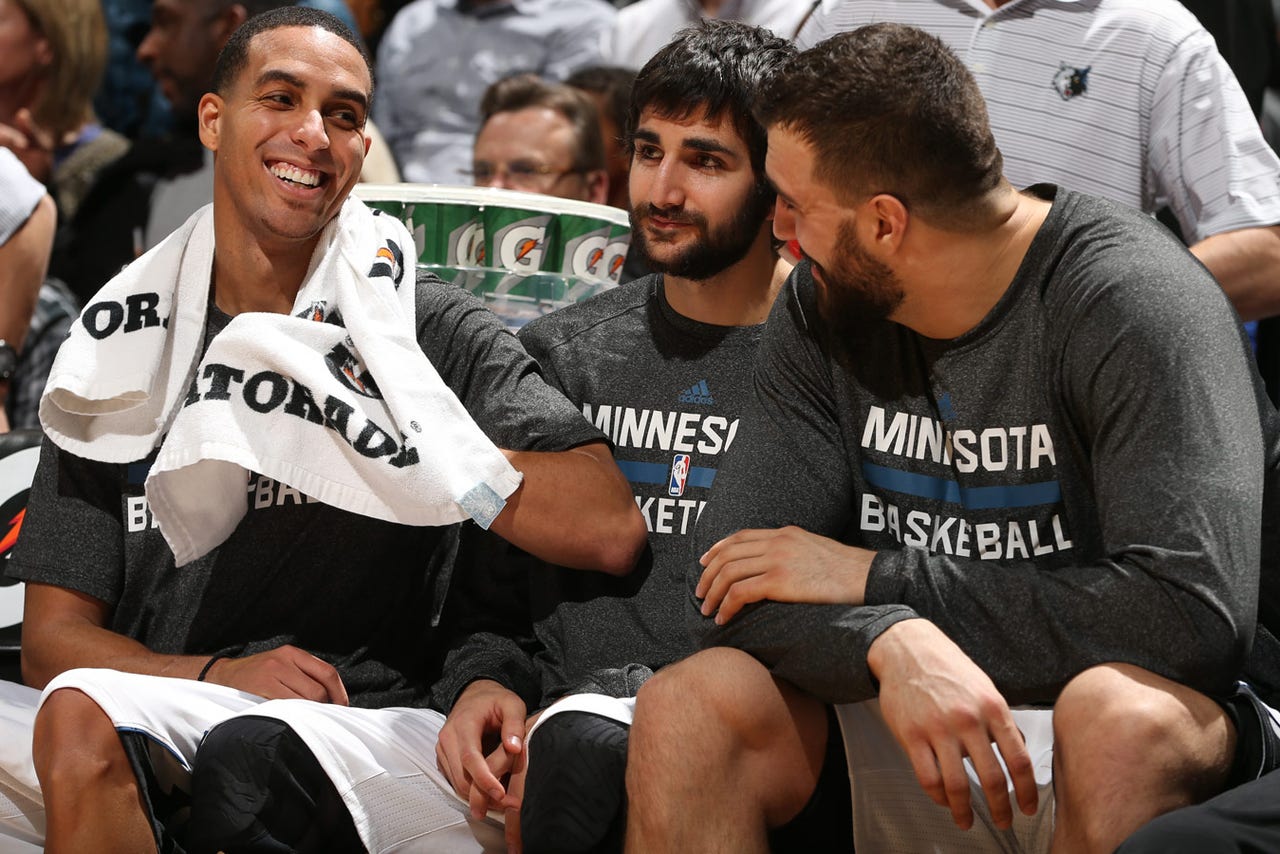 MINNEAPOLIS -- Joe Smith. David Kahn. Kevin and Kevin. Bad trades, worse drafts and rampant mismanagement.
There's no question mistakes at the top has kept the Timberwolves from playoff contention the past decade.
But dating back to the club's earliest years, they haven't had much luck, either.
Minnesota's latest slew of injuries -- which has seen a pair of 19-year-olds enter the starting lineup -- is just the most recent tale in a story full of misfortune. Player attrition has plagued the Wolves multiple times before. They've never moved up in the draft lottery.
Heck, even the club's location can be pointed to as a disadvantage (and not just because of the local climate).
As lamented by multiple coaches and fans, Minnesota is essentially an Eastern Conference team playing in the rugged, wild West. When the league expanded in 1989, it awarded Orlando a franchise alongside the Twin Cities, essentially relegating original owners Marv Wolfenson and Harvey Ratner's newly-formed team to the Western Conference as the Magic were added to the East.
This market is historically a deterrent to big-name free-agent additions (Minnesota Wild hockey excluded, of course), and the Wolves are no exception. Add in the travel and status of each NBA conference, and the problem is compounded.
Minnesota frequently ranks near the top of the league in miles traveled during a season. Its closest conference opponent on the map is Oklahoma City, a 787-mile drive or, more applicably, a 2-hour direct flight away.
On a schedule fraught with back-to-backs, and in a league that's concerned about its players' health and sleep habits, that's far from an ideal setup.
And that's without looking across the NBA's continental divide and comparing conferences. Not only would the Wolves' 40-42 record have made last year's Eastern Conference playoff field, it theoretically would've been better with decreased travel and more opportunities against the league's bottom feeders.
During Minnesota's current 10-year playoff drought, the league's longest active one, a sub-.500 Eastern Conference team has qualified for the postseason eight times. It usually takes 50 wins to lock in a Western Conference playoff spot; in the East, 45 often suffices.
But the Wolves haven't even won that many games since their last playoff berth. Their self-inflicted reasons are many and have been well-documented on this site and others.
The franchise's player health hasn't helped, though, especially recently.
With Ricky Rubio (severe left-ankle sprain), Nikola Pekovic (sprained right wrist), Ronny Turiaf (sore right hip) and now Kevin Martin (fractured right wrist) now out of the lineup, coach and president of basketball operations Flip Saunders has turned toward rookies Andrew Wiggins and Zach LaVine and a host of role-playing veterans just to fill out the game-night roster. This was going to be a developmental season for the Wolves' young core anyway, but taking away the veterans for them to grow behind puts them in more of a risk-reward situation. Experience is good, but too much can shatter a green player's confidence.
This is nothing new around here, though.
Kevin Love forced his way out of town for many reasons, but one of them was a 2012-13 season in which he played just 18 games. That soured his experience, especially when fans and people within the organization doubted his toughness or the explanation for his multiple hand injuries, Love said.
Including Love, five players missed at least 18 games that year. Rubio was one of them, sitting out 25 of the Wolves' first 30 games fully recovering from a torn ACL that had cost him the second half of his lockout-shortened rookie campaign.
Minnesota was 21-19 before Rubio collided with Kobe Bryant the night of March 9, 2012.
But it goes back further. When big man Al Jefferson suffered a season-ending ACL tear in 2009, the Wolves were coming off a 10-4 January that had them on the uptick. And perhaps most notably, Sam Cassell hurt himself celebrating in the 2004 Western Conference semifinals and was limited in the finals against the Lakers, which Minnesota eventually lost in six games.
And then there's the draft lottery. In 16 tries, the Wolves have never improved their draft position via the weighted ping-pong ball drawing. Eight times, they've moved down.
Since the lottery was adjusted to its current formula in 1994, no other team has stayed put or drafted later than expected that many times.
Of course, winning basketball precludes the lottery from becoming an issue. Before feeling too sorry for Glen Taylor's woebegone franchise, remember every sports team deals with injuries. Every major professional one boards cross-country flights at one time or another. And the ones with an effective system of personnel decision-making and producing succeed.
Just remember several strokes of calamity have come with the Wolves' inability to do so.
Follow Phil Ervin on Twitter
---