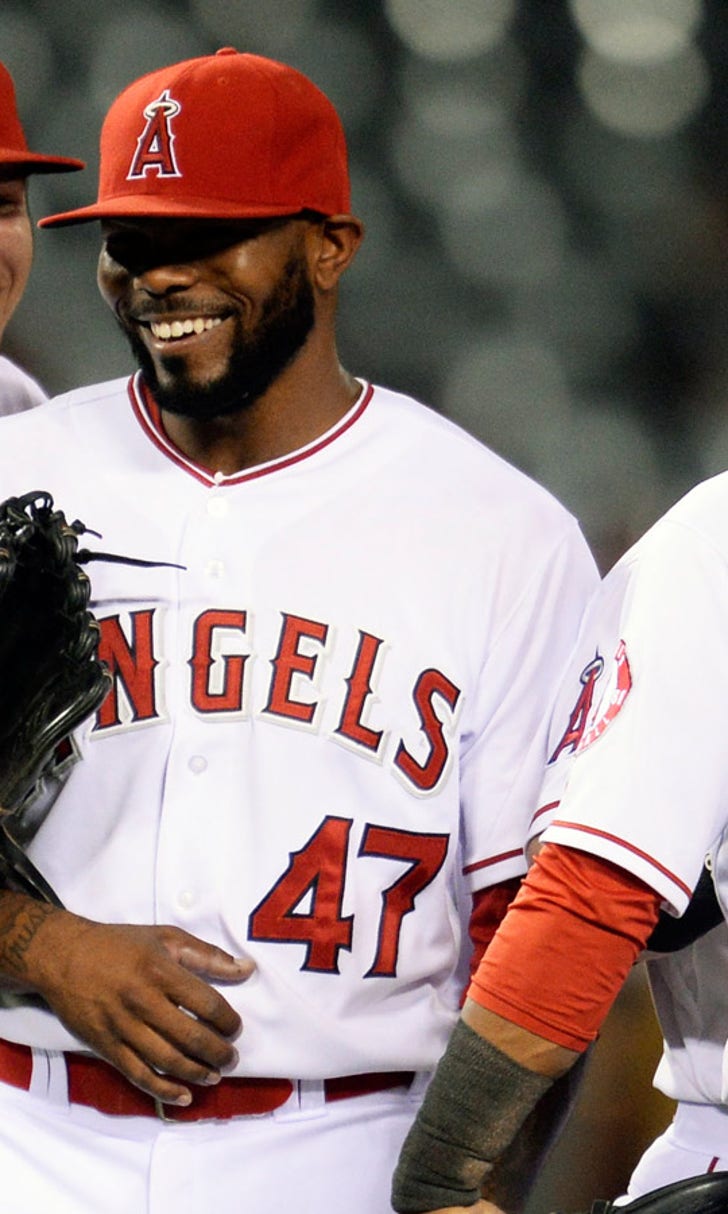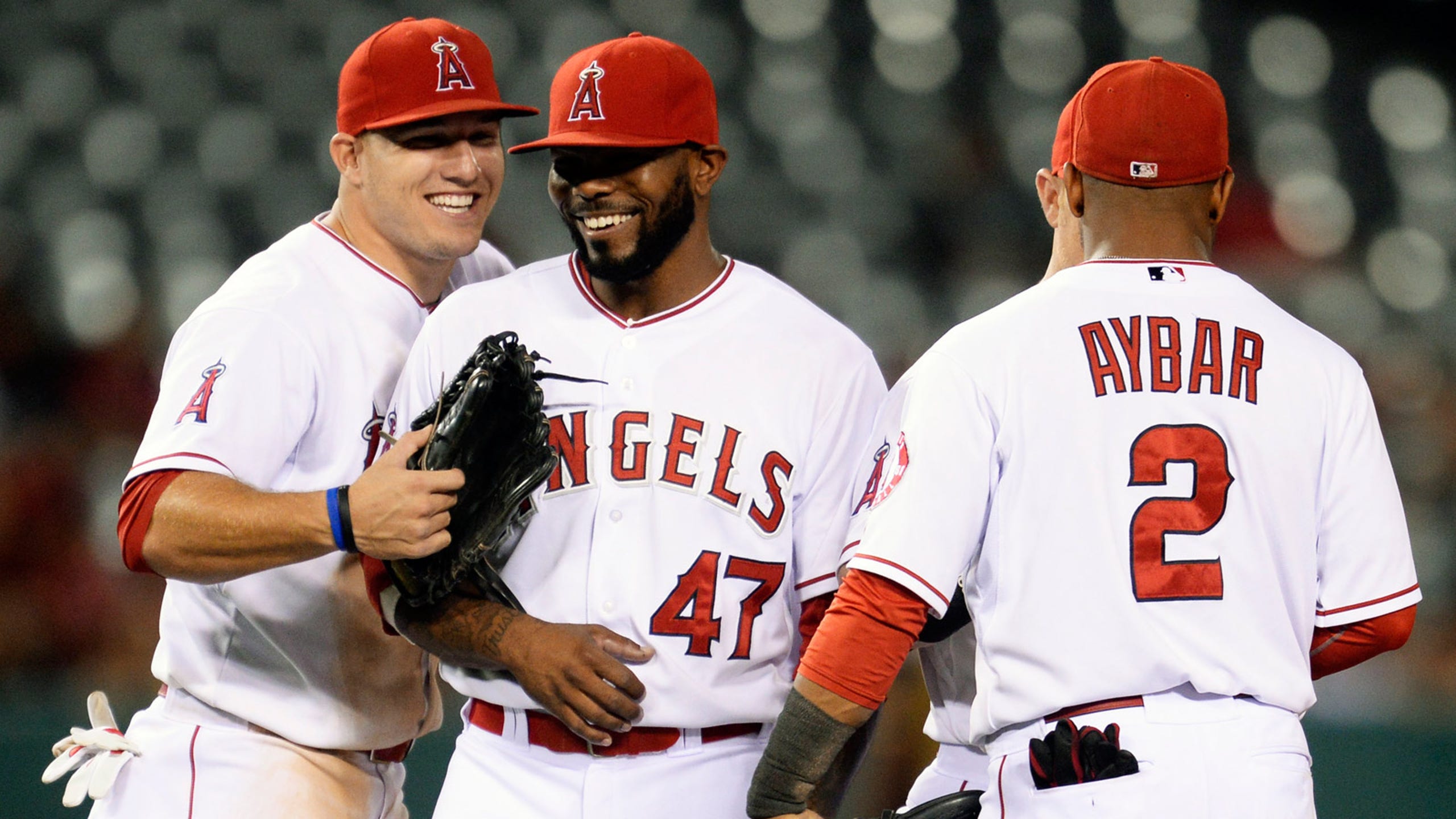 Recap of Angels moves: Goodbye Kendrick, hello Heaney
BY foxsports • December 11, 2014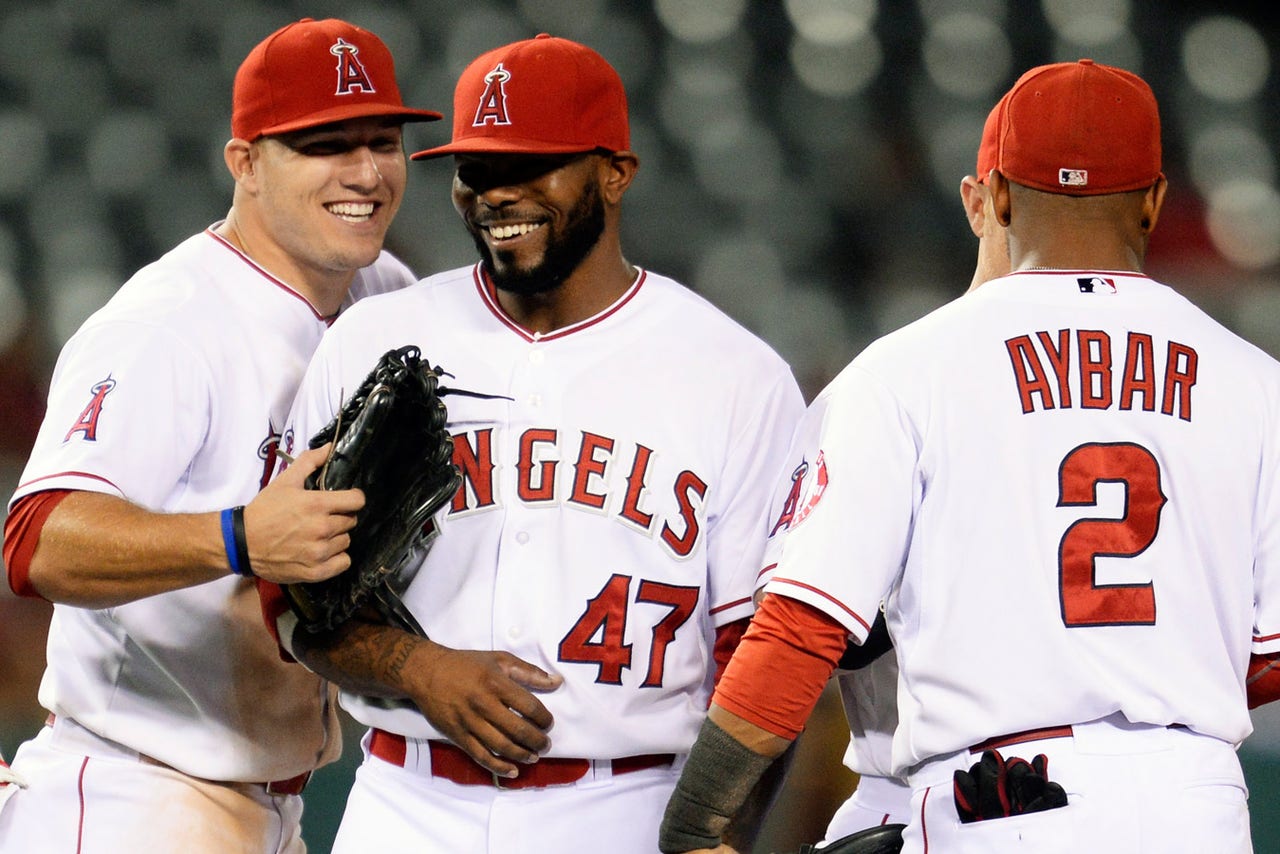 In what could best be described as a wintery flurry of transactions, the Los Angeles Angels and their freeway counterparts dealt some of their most popular players. 
Late Wednesday night, Angels second baseman Howie Kendrick and Dodgers outfielder Matt Kemp, both longtime franchise cornerstones, all remain in Southern California but will don different uniforms. Kendrick was dealt to the Dodgers in exchange for left-handed pitcher Andrew Heaney and his place was quickly filled by Josh Rutledge, formerly of the Colorado Rockies. 
The Dodgers paved the way for the move when Dee Gordon was sent packing to Miami in exchange for Heaney. Then this morning, Matt Kemp was sent to the San Diego Padres for a package that included catcher Yasmani Grandal. 
Keeping up yet?
Here's a rundown of the Halos' offseason moves and what it all means moving forward.
What they gave up: One of the most productive second basemen in the league, the 31-year-old Kendrick was a longtime fan favorite. The Angels drafted Kendrick in the 10th round of the 2002 draft and he was one of the four remaining Halos left from the 2009 ALCS team to play in 2014.. Kendrick hit .293 and scored 85 runs last season, one shy of his career-high from his 2011 All-Star year. His glove was also important as advanced metrics have consistently ranked the double play tandem of Kendrick and Erick Aybar as one of the most productive in the league and he boasts a career .985 fielding percentage.
Hard-throwing righty Jairo Diaz was given up for Rutledge. Diaz played in five games at the big league level for the Angels this season and posted a 3.48 ERA, striking out 85 and walking 20 in 64.2 innings between Double-A Arkansas and Triple-A Salt Lake last season. 
What they gained: The Angels gained a young but polished left-hander in Heaney. It's no secret that the Angels have been short on left-handed pitching in recent years. Tyler Skaggs isn't coming back anytime soon and C.J. Wilson and Hector Santiago have been erratic. Heaney made his way into the Marlins' rotation late in 2014 but still ahead of his projected timetable and he progressed through the system quickly. The 23-year-old was a first-round draft pick in 2012 out of Oklahoma State. He throws a three-pitch mix with a fastball sitting in the low-to-mid nineties.
Rutledge, a 25-year-old middle infielder was a third-round pick out of Alabama in 2010. He owns career splits of .259/.308/.403 in parts of three major league seasons. Against lefties, he's a .309 career hitter. The Angels also acquired infielder Taylor Featherston from the Cubs. The Cubs picked up the former Rockies farmhand in the Rule 5 Draft and traded him to the Angels. 
The biggest gain for the Angels was the $9 million in payroll they gained from dealing Kendrick. They are now well under the luxury tax cap and if general manager Jerry DiPoto wanted, he could make a big push for a splashy free agent. This doesn't mean that he will, but he has the ability to do so if a deal comes the way of Anaheim. 
What it means for 2015: With Kendrick out and Rutledge in, it creates position battle at second base. He'll compete with Grant Green, who has been mostly a platoon hitter against lefties or used in a utility role. However, the Angels like Gordon Beckham, although he was not tendered a contract last month, and will very likely end up paying him in the end. Beckham showed flashes of his old rookie self in a late run with the Angels and proved that he can still hit right-handed pitching. 
The acquisition of Heaney and the earlier acquisition of right-hander Nick Tropeano gives the Angels young, affordable starting pitching depth. DiPoto has used key words all week like "cost-effective" and "club-controlled", all the while emphasizing his desire to bring in pieces that can compete now and in the future. It's not a Jon Lester or a Max Scherzer, but they're significantly less expensive, younger and will likely be around longer.
---