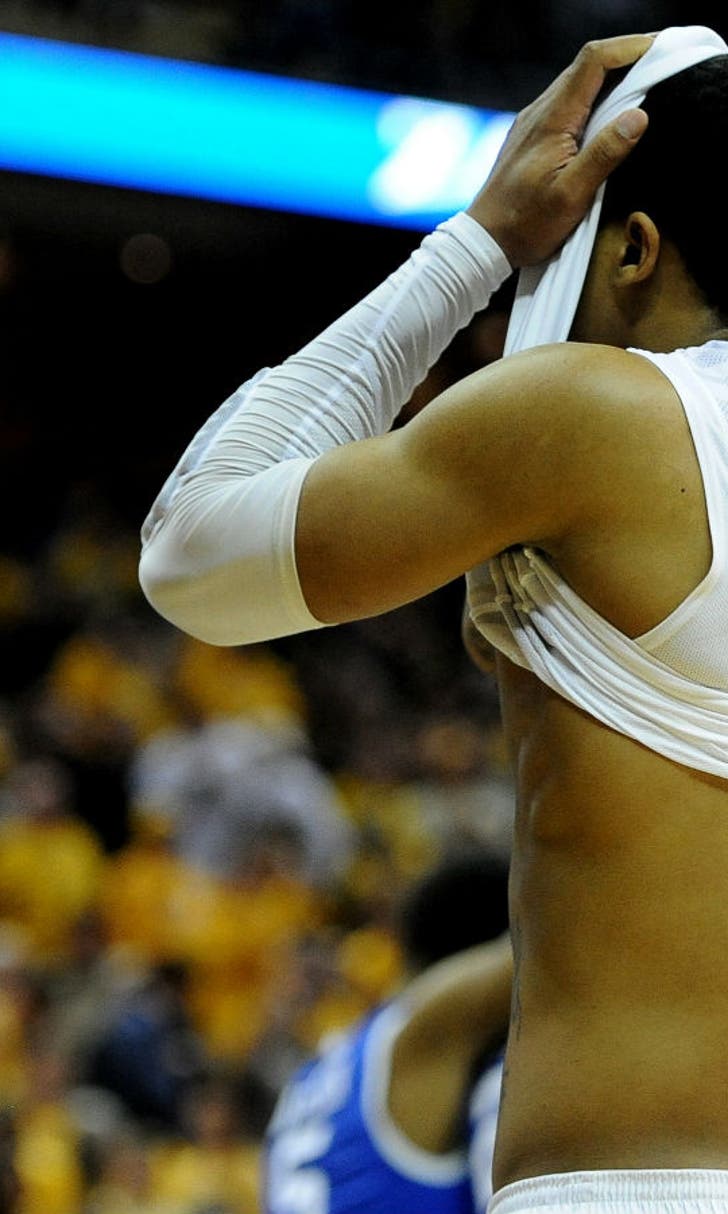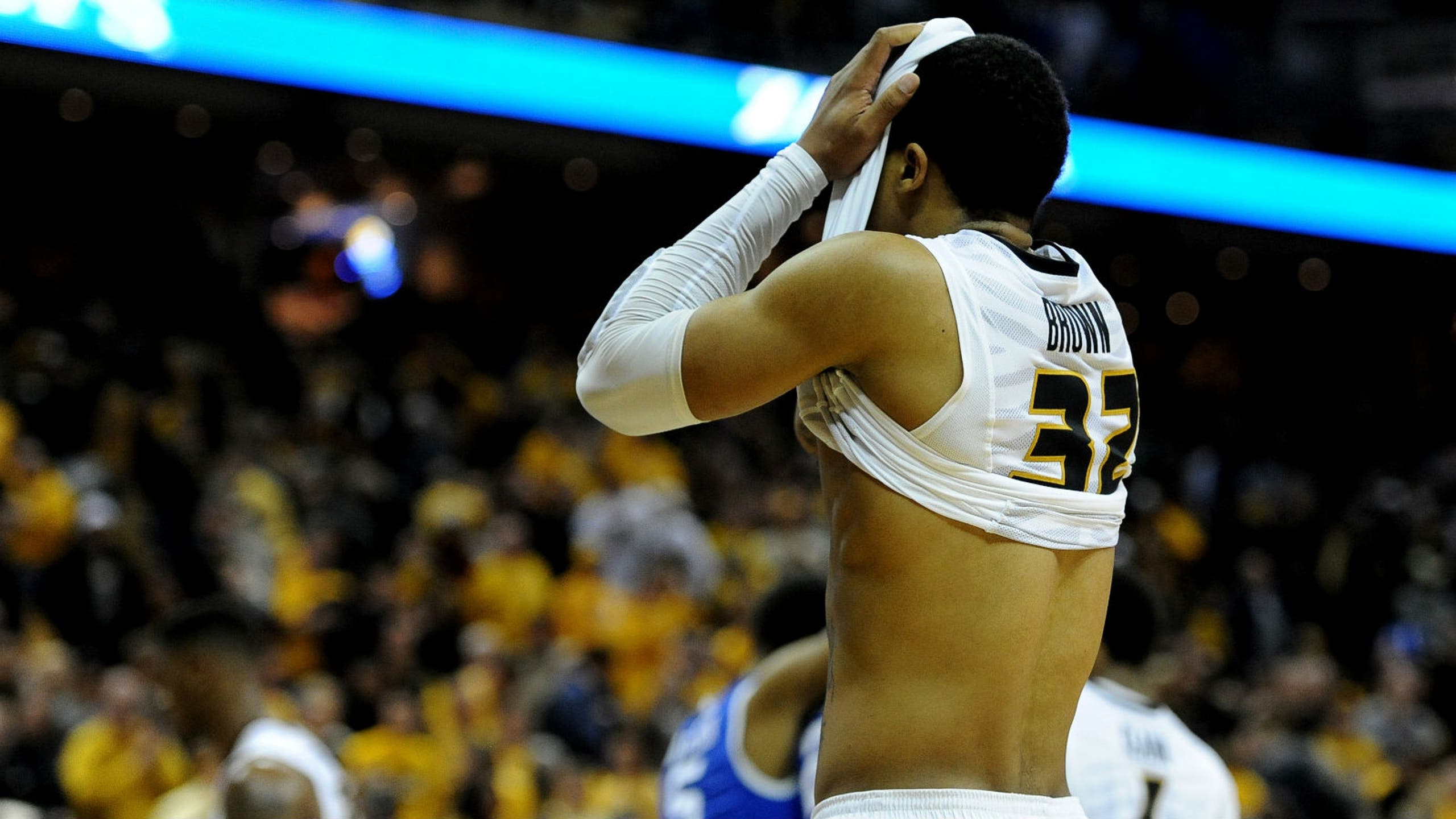 Recap: Missouri can't catch No. 11 Kentucky in 84-79 loss
BY foxsports • February 1, 2014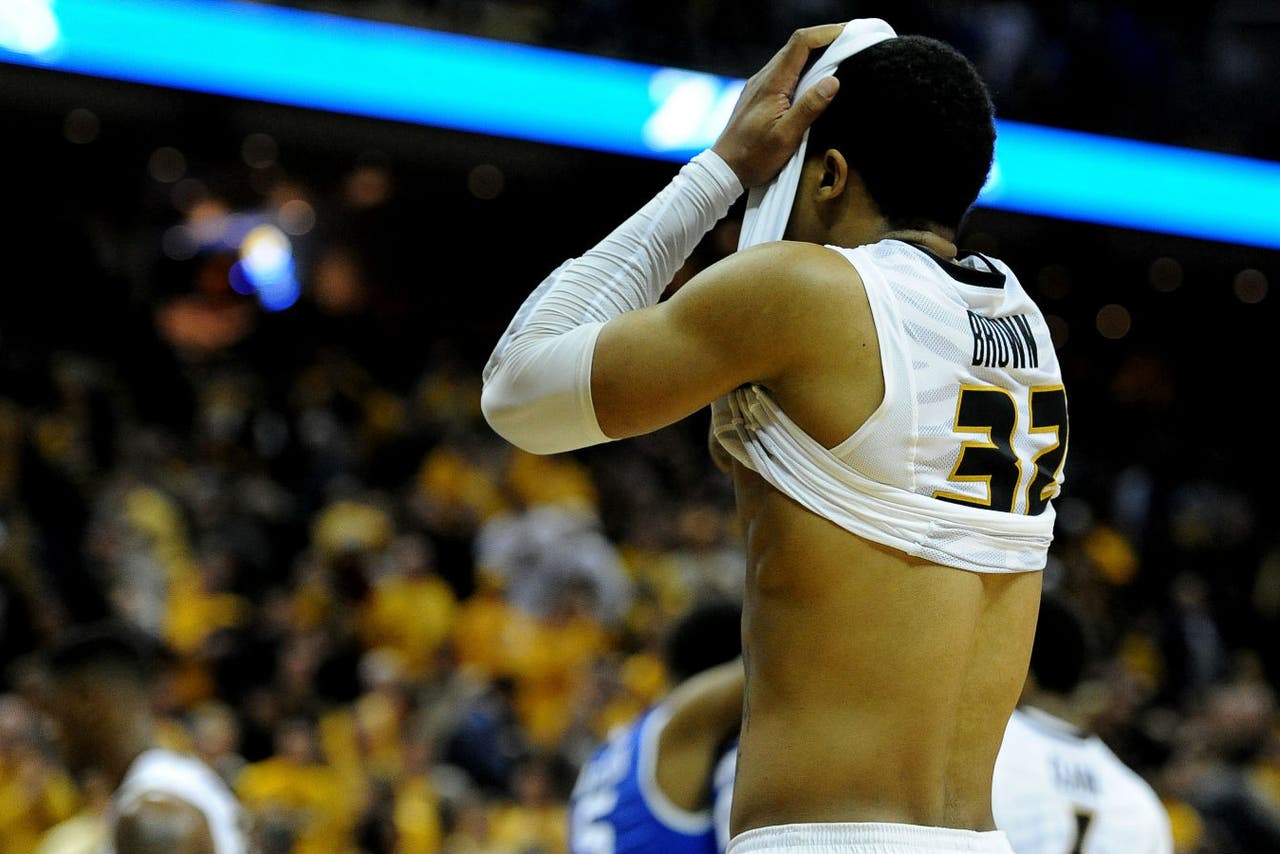 COLUMBIA, Mo. -- With six minutes to go Saturday, Jordan Clarkson hit a fadeaway and pumped his fist nonchalantly, as if he knew Missouri could finally catch up with Kentucky.
It never happened.
Jabari Brown scored a career-high 33 points and Clarkson finished with 28, but the Tigers lost 84-79 after trailing for the final 38 minutes. Missouri (16-5, 4-4 Southeastern Conference) narrowed its deficit to 80-77 with 51.9 seconds remaining on Clarkson's layup, but Aaron Harrison answered with a layup 30 seconds later to end the threat.
"We're a talented team," Clarkson said. "We weren't going to let them just blow us out."
Harrison scored 21 points and James Young added 20 to help No. 11 Kentucky (16-5, 6-2) improve to 2-3 on the road after losing 87-82 at LSU on Tuesday. Harrison's 3-pointer just 1:42 into the game gave the team a lead it wouldn't relinquish, but it wasn't easy.
Despite the teams combining for 41 fouls and the lack of lead changes, the game went at a frenzied pace as Kentucky tried to pull away early in the second half but couldn't bury Missouri. The Wildcats led 61-49 with 11:44 remaining before Missouri used a 10-2 run to get back into it.
The Tigers pulled within three points on three occasions but couldn't get closer.
"You can't emphasize everything with these guys," Kentucky coach John Calipari said. "All we talked about was passion and intensity. I loved the fight. I loved the emotion we played with, the enthusiasm we played with."
Kentucky couldn't contain LSU's Johnny O'Bryant III on Tuesday, allowing 29 points to the forward. Missouri's guards caused the trouble Saturday, as Brown and Clarkson combined for 21 of 34 shooting, mostly in the form of layups.
The duo helped obscure Missouri's frontcourt production, which only mustered three points. The team fell to 43-3 at home under third-year coach Frank Haith but has lost two of its last four.
"We have to get something," Haith said about his forwards. "But I don't think that's our problem. I think our problem with losing this game today was on the other end of the court and not being able to stop them."
Brown extended his streak of 20-plus performances to six after entering the day as the SEC's leading scorer with 22.3 points per game. Brown and Clarkson's combined 61 points were the most in regulation since Derrick Chievous had 42 and Byron Irvin had 21 against Virginia Tech in December 1987, according to the school.
"They're great players," Haith said. "I don't think Jabari gets credit for how good of a player he is. I think both those guys are terrific players. They left it out there on the court. They gave it everything they had."
Kentucky's Julius Randle scored 18 points on 7 of 13 shooting to help Kentucky finish 30 of 56 from the field. The Wildcats converted eight 3-pointers one game after a making a season-high nine, but Missouri hung around on 27 of 51 overall shooting.
The teams traded baskets until the Wildcats' Jarrod Polson found Marcus Lee for a reverse alley-oop to start a 12-2 run that gave Kentucky a 40-28 lead with 1:40 remaining before the break.
Haith drew a technical eight minutes into the first half after taking off his jacket and arguing about the lack of a whistle against Randle when the forward got tangled with Brown underneath the basket. Andrew Harrison converted one of two free throws before officials called three fouls on the Wildcats in the next minute.
"Every loss is tough, especially at home," Brown said. "But we've got to bounce back. We've got the No. 3 team coming up on Tuesday in their house. So we can't dwell on it too long."
---