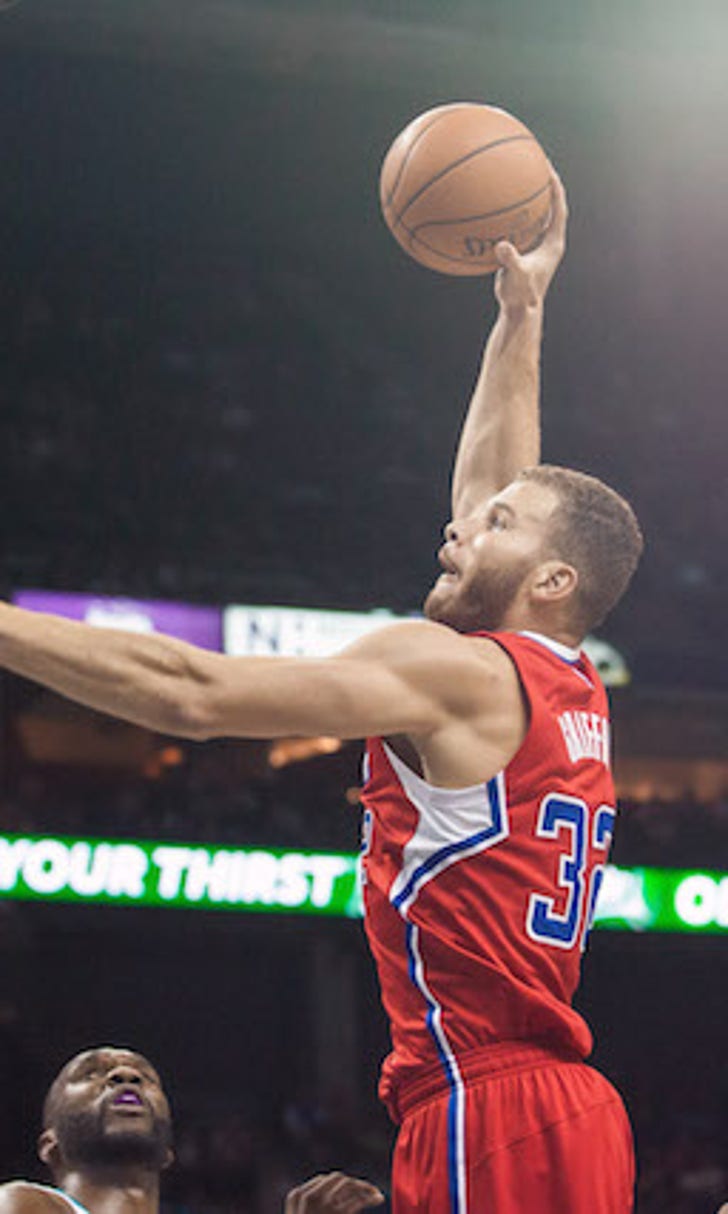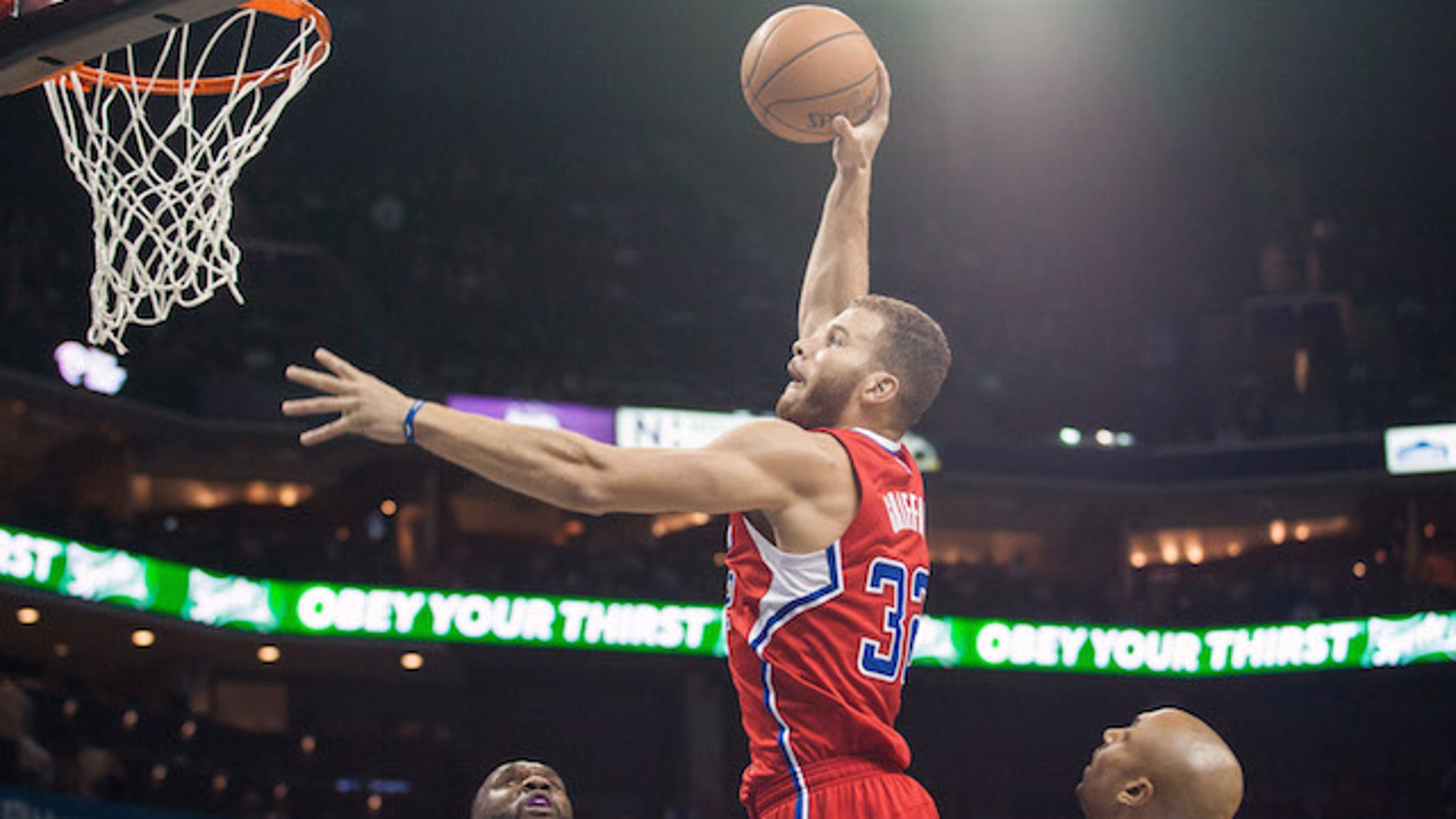 RECAP: Griffin, Paul lead Clippers over Hornets 113-92
BY foxsports • November 24, 2014
Blake Griffin had 22 points and a season-high 16 rebounds, Chris Paul had 22 points and a season-high 15 assists and the Los Angeles Clippers handed the Charlotte Hornets their sixth straight loss 113-92 on Monday night.
Griffin was 10 of 23 from the field and finished one assist shy of a triple-double.
The Clippers were 15 of 32 from 3-point range, while the Hornets were just 2 of 20. Jamal Crawford had 21 points and J.J. Redick added 17 and the sharp-shooting duo combined to go 9 of 17 from beyond the arc.
Paul came in averaging had 9.5 assists for the Clippers (8-5).
Cody Zeller led the way for Charlotte with a career-high 17 points off the bench. Al Jefferson had 16 points and nine rebounds, and Kemba Walker added 15 points for the Hornets (4-11), who have lost eight of their last nine games.
Lance Stephenson, Charlotte's big free agent acquisition, was a non-factor with three points and six assists. Ineffective all night, he did not play in the fourth quarter even after Gary Neal left the game with a shoulder injury.
Paul and Walker played a game within a game, each trying to get the better of each other on separate possessions.
Paul had six assists in the opening quarter and showed off his skills in the low post by posting up Walker and scoring on a pair of turnaround jump shots over the fellow point guard.
That seemed to ignite Walker, who responded with a nifty crossover move that left Paul stumbling to regain his balance as he drained a step-back jumper from 17 feet. Paul didn't seem to take kindly to being shown up, knocking down an 18-footer on the ensuing possession. In the second half Walker drove by Paul for a finger-roll layup in the lane, but Paul won the battle.
The Hornets entered the half down by only three thanks in large part to a strong showing by the improving Zeller, who had 11 points off 4-of-6 shooting.
But Zeller - or anyone else the Hornets had - was no match for Griffin, who scored with ease on jumpers and drives, using his power and strength.
The Clippers took control in the third quarter with Griffin scoring eight of the team's first 12 points to open up a double-digit lead. The Hornets would fight back to within six early in the fourth quarter before Paul and Crawford drained 3-pointers to help push the lead back to 11 and Charlotte never challenged again.
---
TIP-INS
Clippers: Matt Barnes sat out with a calf injury and coach Doc Rivers said his starting forward could miss Wednesday night's game at Detroit as well.
Hornets: Forward Michael Kidd-Gilchrist remains out with a stress reaction in his foot and coach Steve Clifford said he's nowhere near being close to ready to return.
UP NEXT
Clippers: Play at Detroit on Wednesday night.
Hornets: Host Portland on Wednesday night.
---