RECAP: Derozan, Lowry lead Raptors past Clippers
Published
Feb. 6, 2015 10:23 p.m. ET

DeMar DeRozan scored 24 points, Kyle Lowry had 21 and the Toronto Raptors rallied from a 20-point deficit to beat the Clippers 123-107 Friday night, handing slumping Los Angeles its fourth loss in five games.
Lou Williams had 18 points, Greivis Vazquez scored 12 of his 17 in the fourth quarter and James Johnson returned from a four-game absence to score 16 as the Raptors swept the season series with the Clippers for the first time since 2009-10.
Toronto avoided losing three straight home games for the first time since dropping four straight between Nov. 26 and Dec. 10, 2013.
Blake Griffin scored 26, Chris Paul had 22 and Jamal Crawford 18 for the Clippers, who dropped to 2-4 on a season-high eight-game road trip that concludes with visits to Oklahoma City and Dallas. They have lost three in a row.
The Raptors trailed 30-10 after a 3-pointer by Spencer Hawes at 2:34 of the first quarter. They responded with back-to-back 38-point efforts in the second and third to take a double-digit lead into the fourth, one they never relinquished.
A 3 by Vasquez with 5:52 left gave Toronto a 24-point cushion at 119-95, their biggest of the game.
One night after Los Angeles received five technical fouls in a loss at Cleveland, including a contentious one to Paul, Griffin got a technical foul in the third quarter. It was the NBA-leading 59th technical foul for the Clippers this season.
Paul, who ignited a firestorm by criticizing the rookie female referee who gave him his technical Thursday, had little to say on the matter before the game. Asked about it three times, he answered each question with the same phrase, saying, "Last night was about a bad call."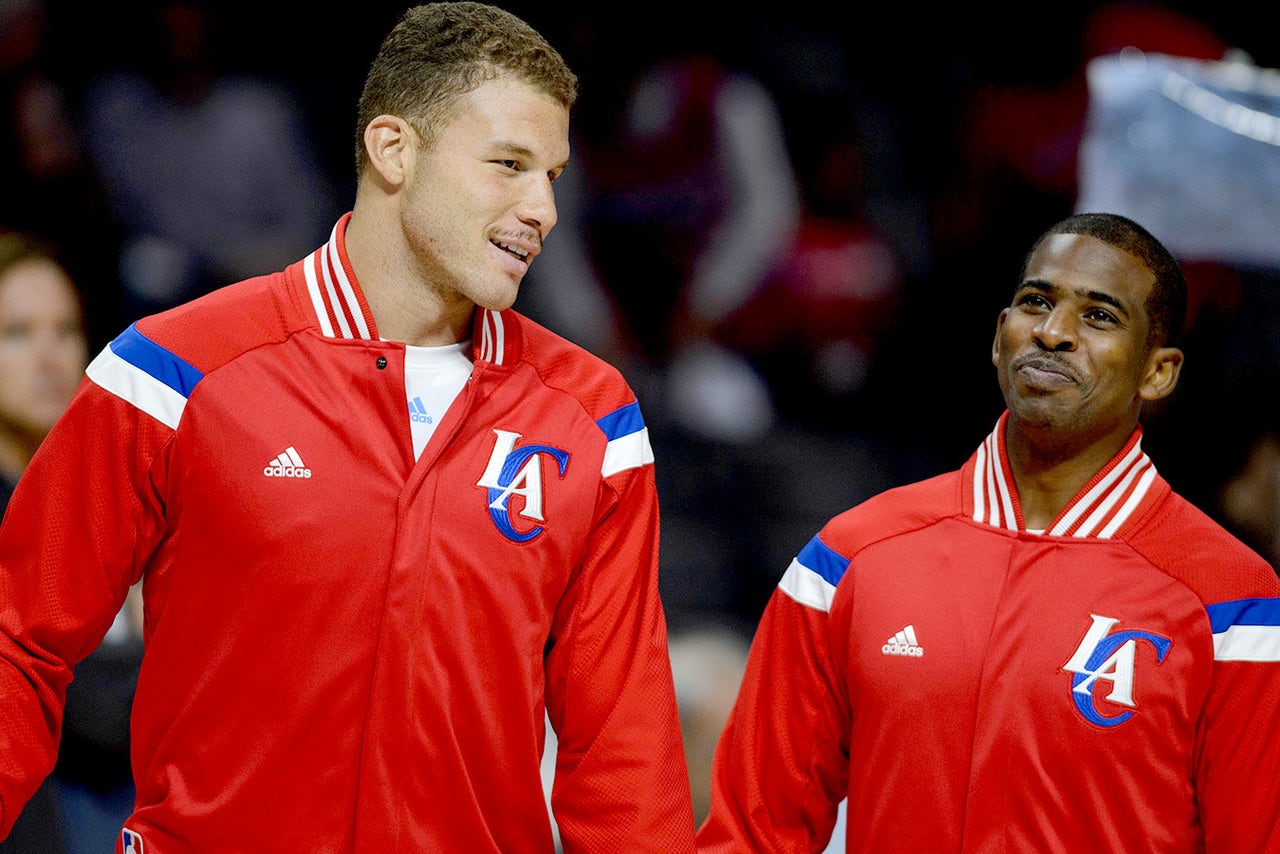 Gallery: 5 things Clippers must do post All-Star break to move up in standings
Griffin scored 10 points in the first and Matt Barnes had nine as the Clippers, who scored the first seven points of the game, held a 34-19 edge after one.
Johnson, who sat out the previous four games with a strained right hamstring, came off the bench to score 12 in the second as Toronto clawed its way back. Johnson scored the final four points of the half to help the Raptors cut the deficit to 59-57.
DeRozan's basket at 10:59 of the third gave Toronto its first lead, 61-59. After Paul tied it with a jumper, Lowry scored 10 points during a 15-2 Toronto run that gave the Raptors a 76-65 lead at 6:33, causing the Clippers to call timeout. Lowry scored 13 points in the third and DeRozan had 11 as Toronto outscored Los Angeles 38-20 to take a 95-79 lead into the fourth.
---
TIP-INS
Clippers: Hedo Turkoglu (illness) and J.J Redick (back spasms) were unavailable. Austin Rivers started in place of Redick. ... DeAndre Jordan left late in the third, also with an illness, but returned before the end of the quarter.
Raptors: DeRozan narrowly missed a triple double, finishing with nine rebounds and eight assists. ... Williams made three baskets in the first quarter, one more than in his previous two games combined.
UP NEXT
Clippers: visit Thunder on Sunday afternoon.
Raptors: host Spurs on Sunday night.
---