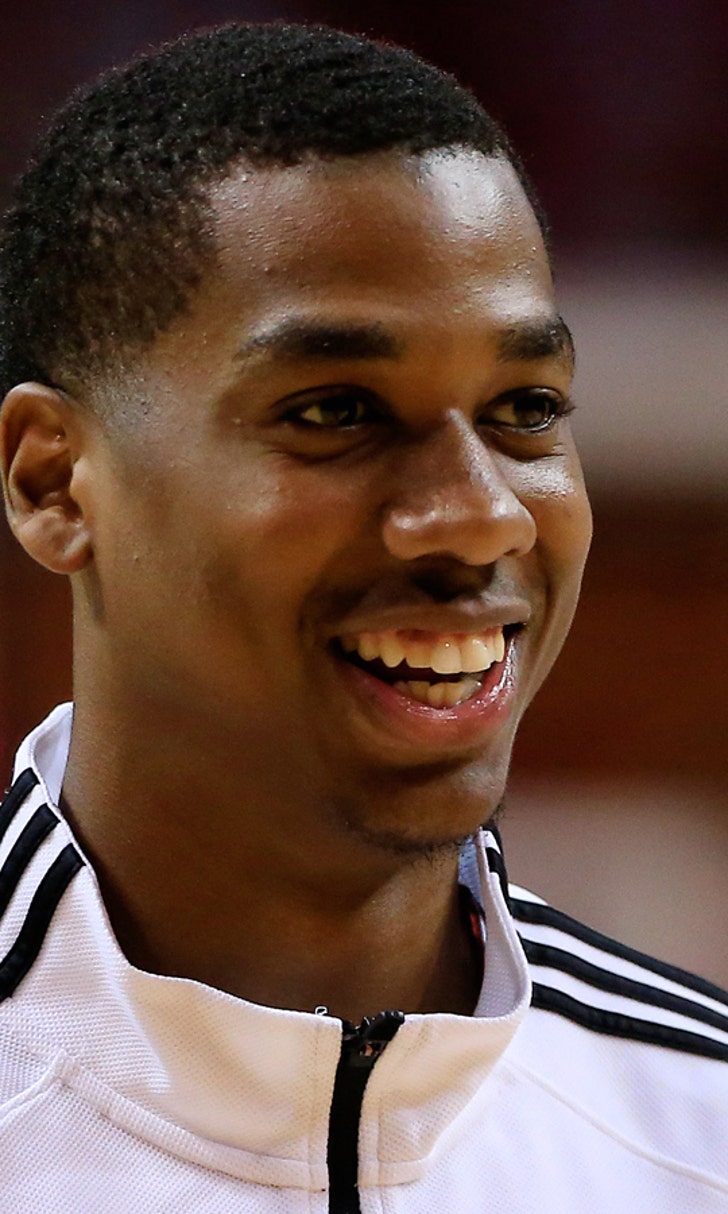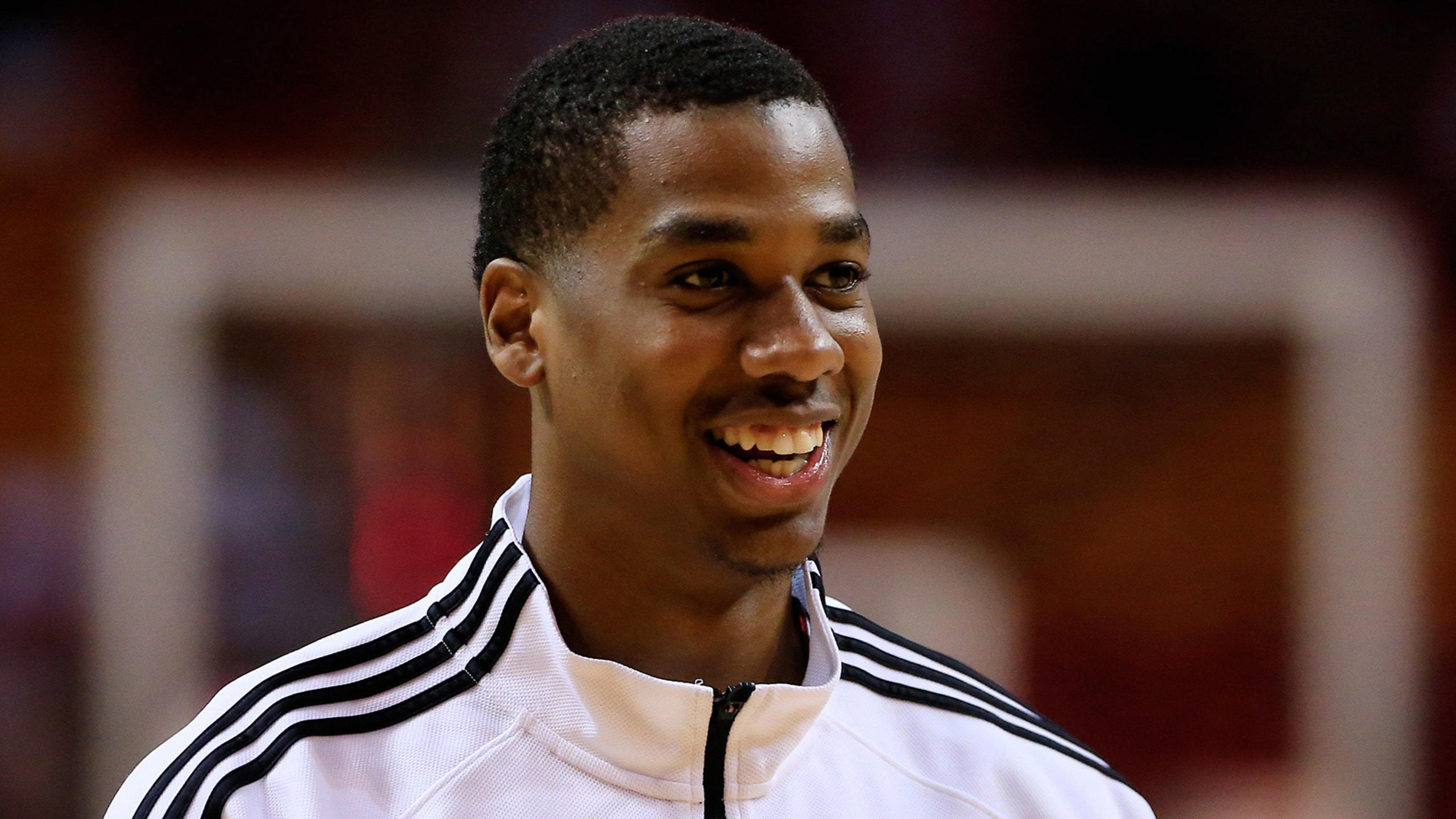 Readying for first full season with Heat, Hassan Whiteside brimming with confidence
BY foxsports • June 17, 2015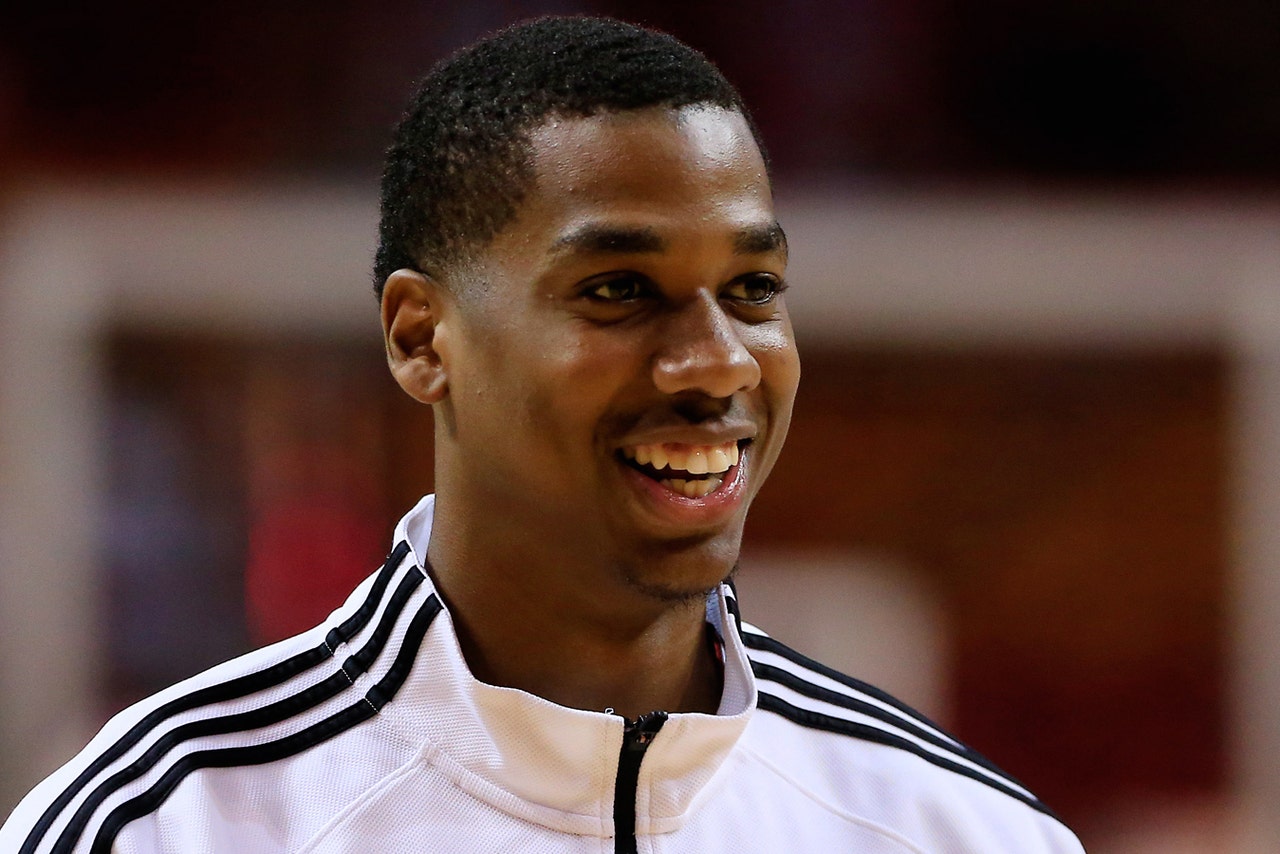 HOLLYWOOD, Fla. -- At 7 feet tall, Miami Heat center Hassan Whiteside is an imposing presence among his fellow teammates, trainers and the coaching staff at AmericanAirlines Arena.
Among the children who are attending the Heat's basketball camp at South Broward High School as summer campers, Whiteside's massive frame is even more larger than life.
If the NBA is leaning toward small ball after the success of the Golden State Warriors, who defeated the Cleveland Cavaliers in the 2015 NBA Finals in six games with their collection of big men on the sidelines, then Whiteside is having none of it.
"It's just a matter of perspective," he said. "There's some talented big men out there that can score. They're trying to change it, but I really think that the game of basketball should be played with big men."
Whiteside is confident he can take advantage of the matchup problems he presents, not the other way around. Should a smaller player such as Warriors forward Draymond Green be tasked to defend him, he plans on taking advantage.
"They're going to have to guard me, too, down there," Whiteside said. "I'm a little different from (Cavaliers center Timofey) Mozgov. I can score a lot better.
"You've got to make them pay on the other end. You just can't feed into the small ball, you've just got to really beat them on rebounding and get low-post scoring."
Whiteside's confidence in his game is not lacking, but he's stayed busy during the summer as he prepares for a full season in which he will be counted on to become a reliable player.
"I'm excited coming in and just getting a fresh start and just playing a whole season with the Heat," he said.
Apart from spending his days working out and lifting weights, he says he would have been at his yoga class if he wasn't spending time with young Heat fans Wednesday signing autographs and speaking to them about his unique path to the NBA as a career journeyman to where he is today.
Working with assistant coach Juwan Howard, as has been the case since signing with the team in November, Whiteside says he's been trying to improve as an all-around player.
"I've been doing a lot of everything," he said. "A lot of ball-handling, a lot of guard work, and pushing the ball in transition. I'm doing a lot of different things."
Despite some roster uncertainty in Miami, Whiteside is confident his boss will put the best team around him to give them the best chance of succeeding.
"I just believe in Pat Riley, and I believe he's going to make the right decisions," he said. "My teammates, they're going to make the decisions that's best for them. I really can't worry about that too much right now. I can just really control what I'm going to do. Around training camp, that's when you really know your team."
The biggest question mark remains the future of Dwyane Wade, but Whiteside is hopeful they can continue working together.
"Of course I hope D-Wade stays," he said. "He's a great teammate. He's a really good guy, so I want him to stay, but that's on him."
In the meantime, he says he built chemistry with frontcourt partner Chris Bosh by watching several playoff games with him and noting different ways the two can work together.
For now, he has a simple message for the Heat fans who embraced him upon his arrival.
"Just keep believing."
He also kept it short and sweet for players who will consider joining the Heat in free agency.
"You're going to want to have a Heat jersey next year. That's all I'm going to say."
You can follow Surya Fernandez on Twitter @SuryaHeatNBA or email him at SuryaFoxSports@gmail.com.
---
---