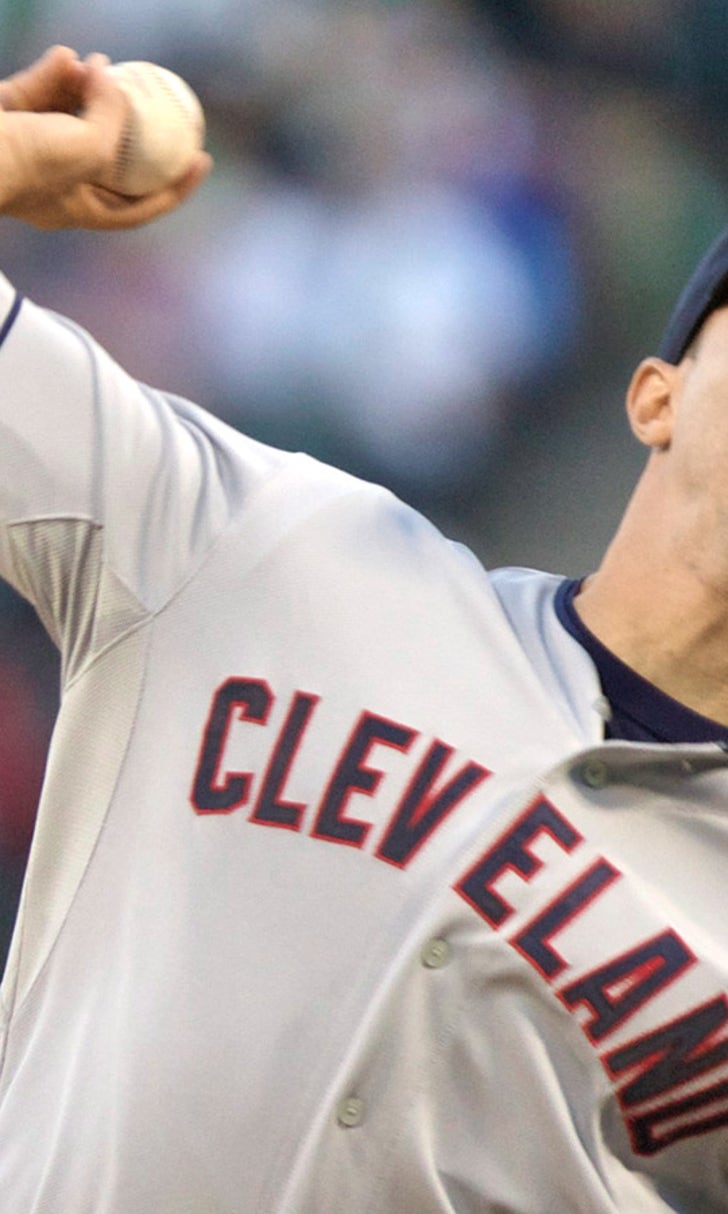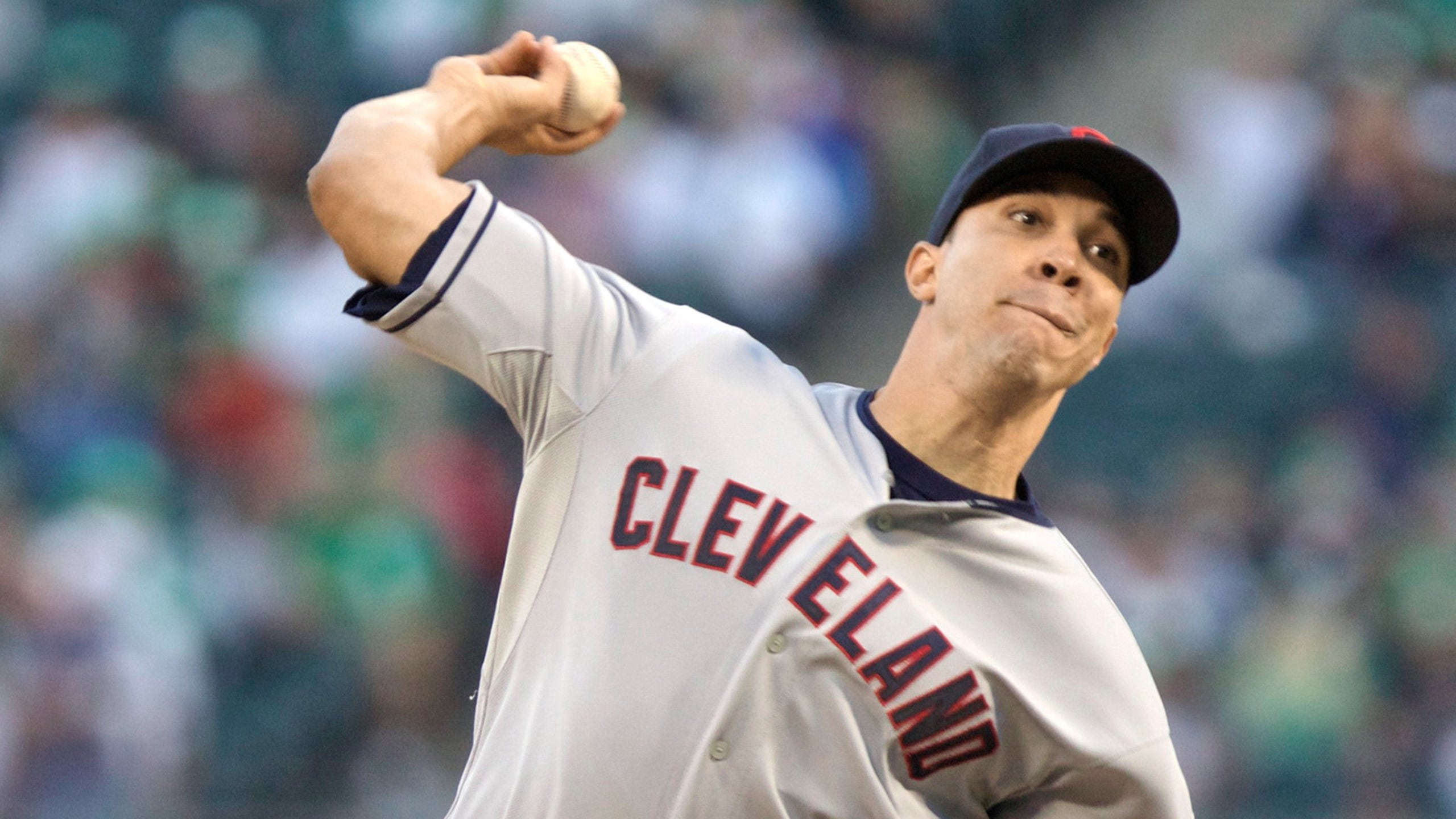 Reaction to Jimenez signing & how the Indians can replace him
BY foxsports • February 18, 2014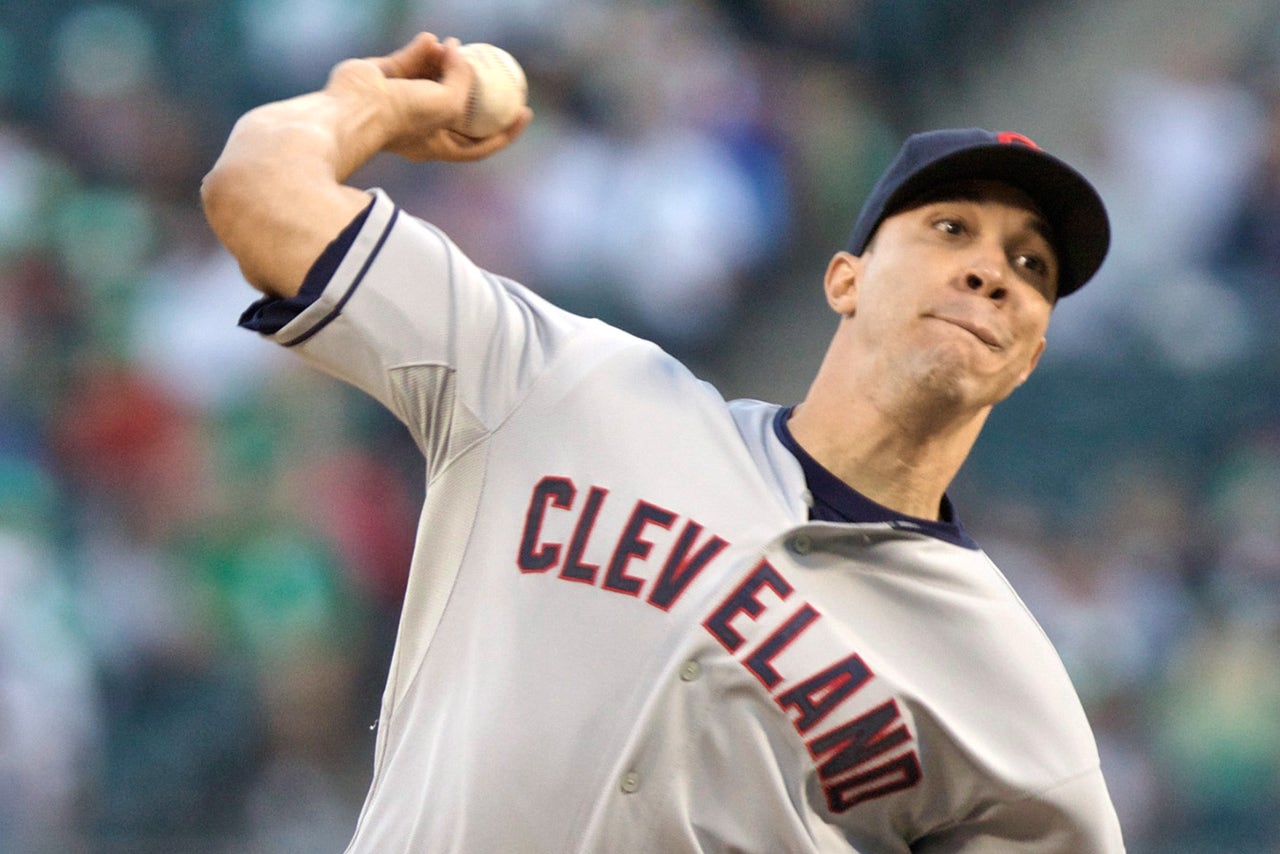 Ubaldo Jimenez signed a four-year $50 million deal with the Baltimore Orioles on Monday night, and with that, it officially closed the door on his tenure with the Cleveland Indians.
One word sums up Jimenez's two years and two months with the Indians: inconsistent. For as brilliant and effective as he was the final five months of last season - and just downright brilliant the last month and a half - he also had a forgettable 2012 season that was bookended by a poor showing with the Indians in 2011 and an awful April last year.
There are some favorable numbers that support the thinking the Indians blew an opportunity to get a mid-rotation starter with number two starter upside. His strikeout rate spiked to 9.6 K/9 last year compared to his career 8.1 K/9 going into last season, he has had a positive ERA+ (adjusted ERA) and FIP (fielding independent pitching) in five of the last six seasons, and he has been durable.
There are also some numbers and traits which support the thinking that the Indians were wise to move on and let Jimenez become another team's hassle. Walks have been a problem over his entire career (4.0 BB/9), he throws a lot of wild pitches (twice leading the league), and he has trouble pitching deep into games as he averaged just 5 2/3 innings a start during his time as an Indian.
When Jimenez is on, he's dynamite, but when he is off he can be an outright mess. Such is the life for a pitcher who has mechanics that are hard to repeat, some questionable command over his career, and an enigmatic personality.
In the end, while everyone moves on from Jimenez and deals with the reality that he definitely will not come back this season, the Indians have long since moved on and have been operating for months with the understanding that he would not be back.
The Indians are now faced with the tough task of replacing the innings and performance that both Jimenez and Scott Kazmir gave them last season. Combined, the two of them went 23-18 with a 3.65 ERA in 61 starts, and they totaled 340.2 innings and 356 strikeouts. That is a lot to lose in the rotation, especially when the Indians did not do a lot in free agency or the trade market to replace them.
However, the Indians had one in-house solution in Danny Salazar to replace one of Jimenez and Kazmir. Remember, the regular rotation last season was Justin Masterson, Jimenez, Kazmir, Corey Kluber and Zach McAllister, and Salazar only got an opportunity to regularly pitch in September and start Game One of the postseason because Masterson was injured and not in the rotation.
Salazar is essentially replacing Jimenez's role as a middle of the rotation arm with the upside as a number two starter. If he proves he can be durable, he has the stuff to be a dominant pitcher in the Indians rotation for the next several years and be a much more consistent pitcher than Jimenez because his stuff is almost as impressive but more importantly, he commands the ball so well and his mechanics are so much better. Also, in some ways, the replacement of Jimenez in the rotation with Salazar is similar to what the Tigers did this offseason trading Doug Fister to open a spot for the highly regarded Drew Smyly.
That leaves the fifth spot in the rotation as one with the most uncertainty for the Indians.
By now everyone knows the fifth starter candidates: Carlos Carrasco, Josh Tomlin, Shaun Marcum, Aaron Harang and Trevor Bauer. All of them have some upside in their own right -- some more than others - but they also have a lot of warts and an inconsistent recent history be it due to injury, performance or a lack of development. It is quite possible that the Indians find a suitable option from that group to round out the rotation, like they did with Kazmir last year, though at the same time it could be an ongoing issue all season that they are unable to find a solution to which impacts their place in the standings.
Carrasco is a strong favorite to win that final spot in the rotation, and in a lot of ways is like Jimenez as an inconsistent performer over his career that has impressive stuff. The difference of course being that Jimenez has proven himself at the major league level whereas Carrasco has yet to do it. But if he rounds into form and finally puts it all together, he can have a dramatic impact on the rotation with his ability to haul innings, show solid command and some very good put away stuff. He might even be a Homer Bailey-type who is a former top prospect that is just a late bloomer.
One concern with Salazar, Kluber, McAllister, and Carrasco is neither has pitched a full season in the major leagues. That is a big concern going into the season when your number two, three, and four starters, as well as projected fifth starter, have a small history of success from which to draw.
This is where Jimenez may have helped as with all of his inconsistencies, he has proven to be durable and you know that while the road may be rocky in getting there that his season-ending numbers can reach an expected outcome.
But that is the risk the Indians took in letting both Jimenez and Kazmir go in free agency. It is a risk that they took to not bring back a pitcher like Jimenez who in relative terms to the market is an affordable middle of the rotation starting pitcher so they could potentially get even more value from low cost internal solutions.
The Indians were at a crossroads with their rotation this offseason. Do they go young and bank on the development of some impressive young, upside arms like Salazar, Kluber, McAllister, Carrasco and Bauer? Or do they make a huger financial commitment to someone like Jimenez or even Ervin Santana?
How the front four of the rotation and the candidates for the fifth spot perform this season along with how Jimenez and Kazmir fare with their new teams will go a long way in proving the Indians right or wrong in their decision-making process with the rotation this offseason.
---