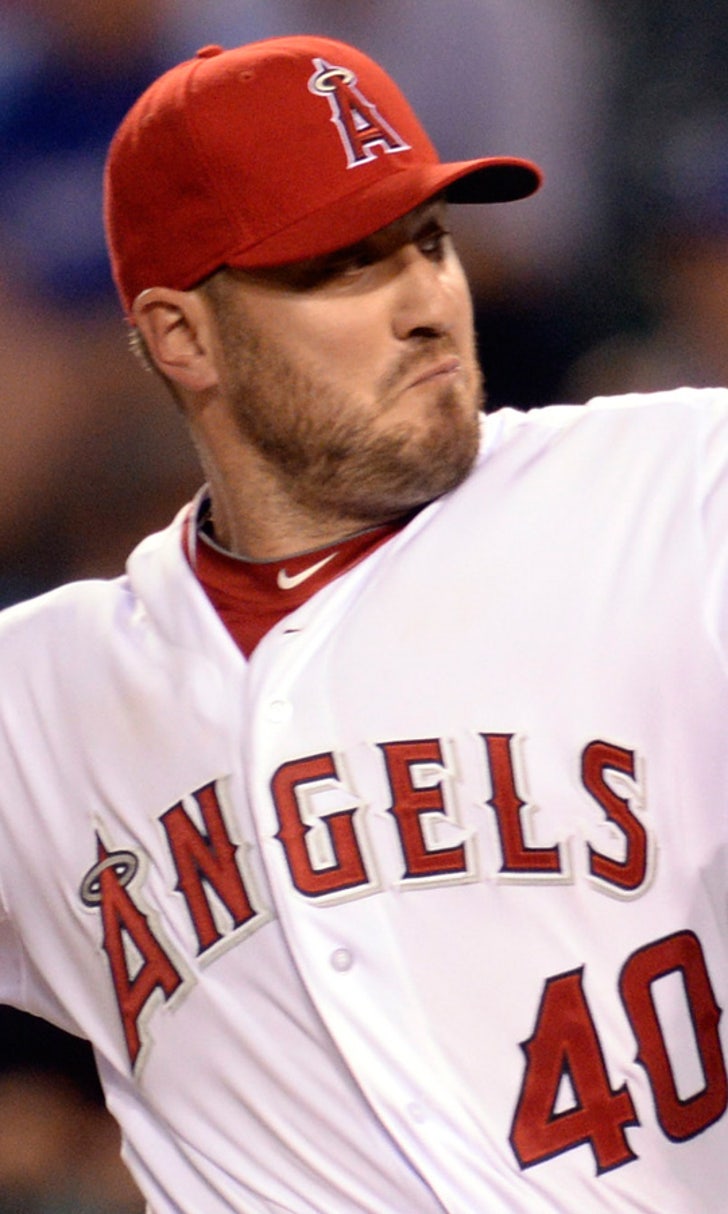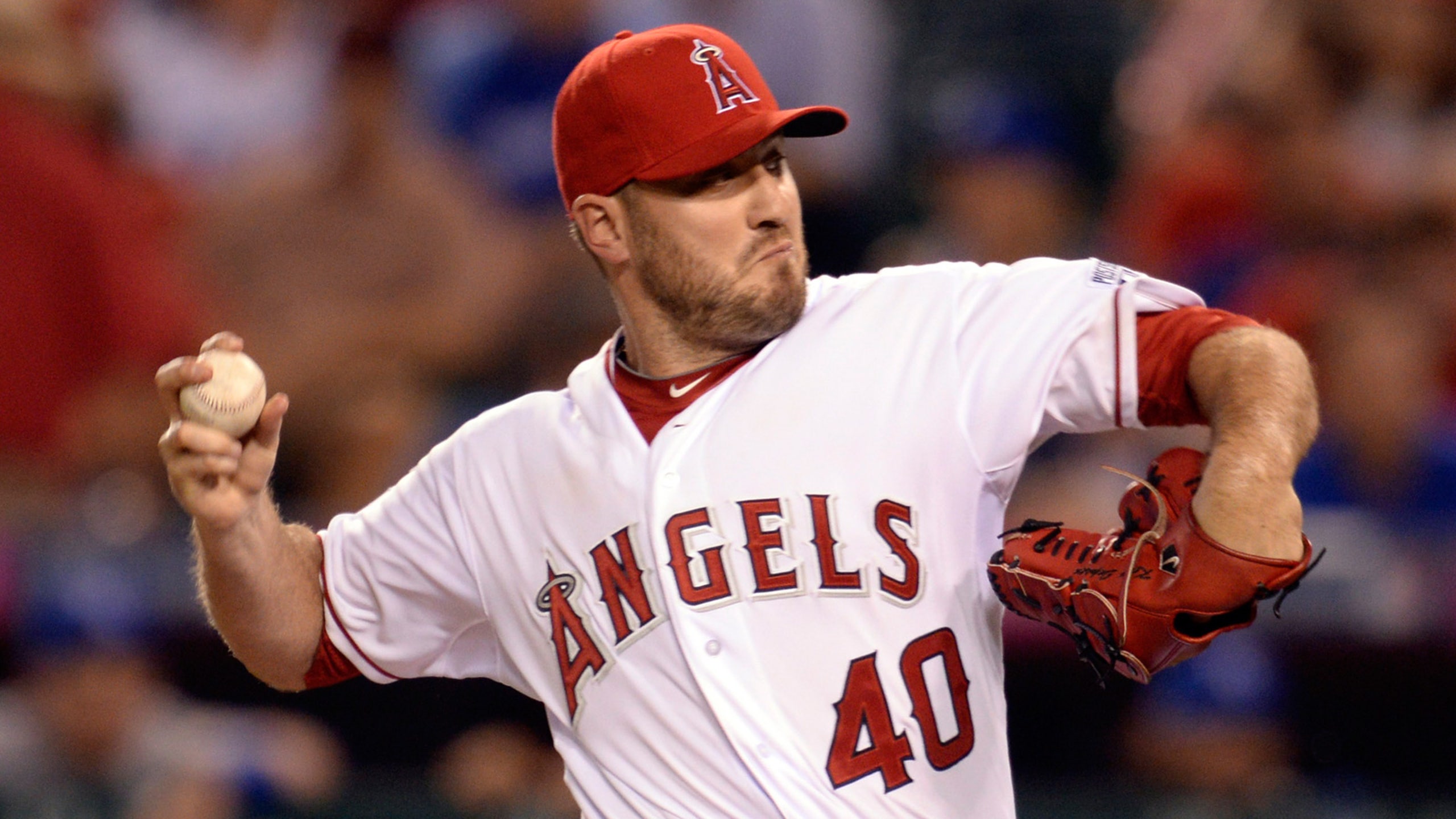 Rays send outfielder Joyce to Angels for reliever Jepsen
BY foxsports • December 16, 2014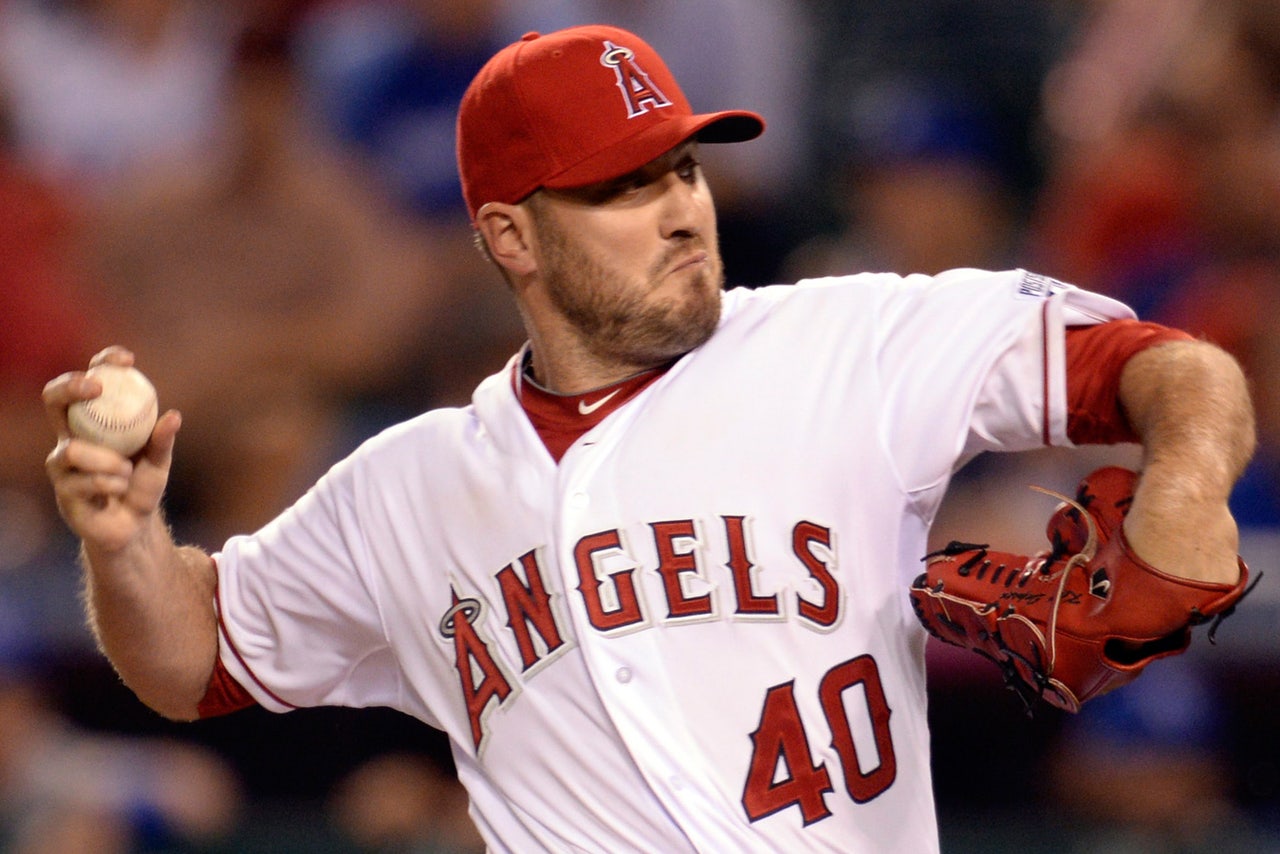 The Tampa Bay Rays traded outfielder Matt Joyce to the Los Angeles Angels on Tuesday in exchange for reliever Kevin Jepsen. They also announced that reliever Jake McGee had arthroscopic surgery on his left elbow and will begin next season on the disabled list.
Joyce, 30, hit .254 with nine home runs and 52 RBI in 140 games for the Rays in 2014. A Tampa native, he spent the past six seasons with Tampa Bay after arriving from the Detroit Tigers and hit .250 with 76 home runs, 280 RBI and a .342 on-base percentage in the span. He made $3.7 million last season and is arbitration-eligible this offseason. He was considered a prime candidate to be moved with the Rays' depth in the outfield.
"I can't thank the Rays organization enough for giving me the opportunity to play at home for the last six years," Joyce said in a tweet. "It has been such an amazing experience to live out my dream in front of my family, friends and our tremendously supportive fans. I will miss you guys!"
Jepsen, meanwhile, posted a career-best 2.63 ERA for the Angels in 2014 and had career-high totals in appearances (74), innings pitched (65) and strikeouts (75). The 30-year-old right-hander held opponents to a .192 batting average, and right-handed batters were limited to a .167 batting average against him. In seven major-league seasons, all with the Angels, he went 13-18 with a 3.94 ERA and 271 strikeouts.>/p>
"Matt was an important part of this team for the last six seasons. We appreciate his many contributions to the Rays on the field, and the professionalism he brought to the ballpark,'' Rays vice president of baseball operations Erik Neander said in a statement. ''We're excited about the experience Kevin brings to the bullpen, and his ability to pitch in key moments of the game."
Added Jepsen in a teleconference with reporters: "Love the high-leveraged situations. I feel like that if you're a bullpen guy, and if you're not pushing to put yourself in the back end of the bullpen -- whether it's the seventh, eighth, ninth inning, then I feel like you don't want it that bad."
Jepsen's addition could help bolster the bullpen with McGee scheduled to begin next season on the disabled list.
The team confirmed that the 28-year-old left-handed reliever underwent arthroscopic surgery on his throwing elbow to remove a loose body. The Rays say he's expected to make a full recovery.
McGee went 5-2 with a 1.89 ERA, 19 saves and 14 holds in a career-high 71 1/3 innings last season. He also posted a career-high 90 strikeouts and was part of a formidable late-inning duo with reliever Brad Boxberger.
Late in January, then-Rays right-hander Jeremy Hellickson, traded to the Arizona Diamondbacks on Nov. 14, had loose bodies removed from his throwing elbow. He made his season debut on July 8 against the Kansas City Royals.
McGee told the Tampa Bay Times that he expects to return in late April or early May.
"It's a little setback," McGee said to the newspaper, "not a huge one."
You can follow Andrew Astleford on Twitter @aastleford or email him at aastleford@gmail.com.
---
---