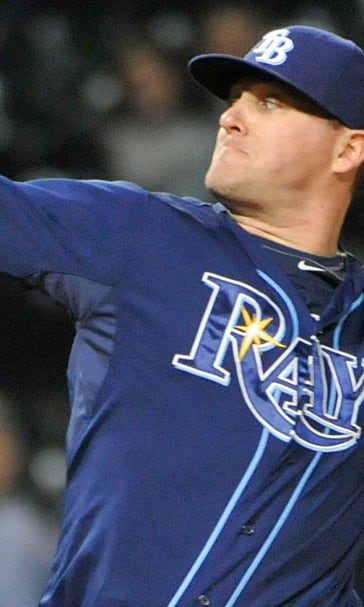 Rays reliever Jake McGee reflects on his first-half performance
BY foxsports • July 10, 2014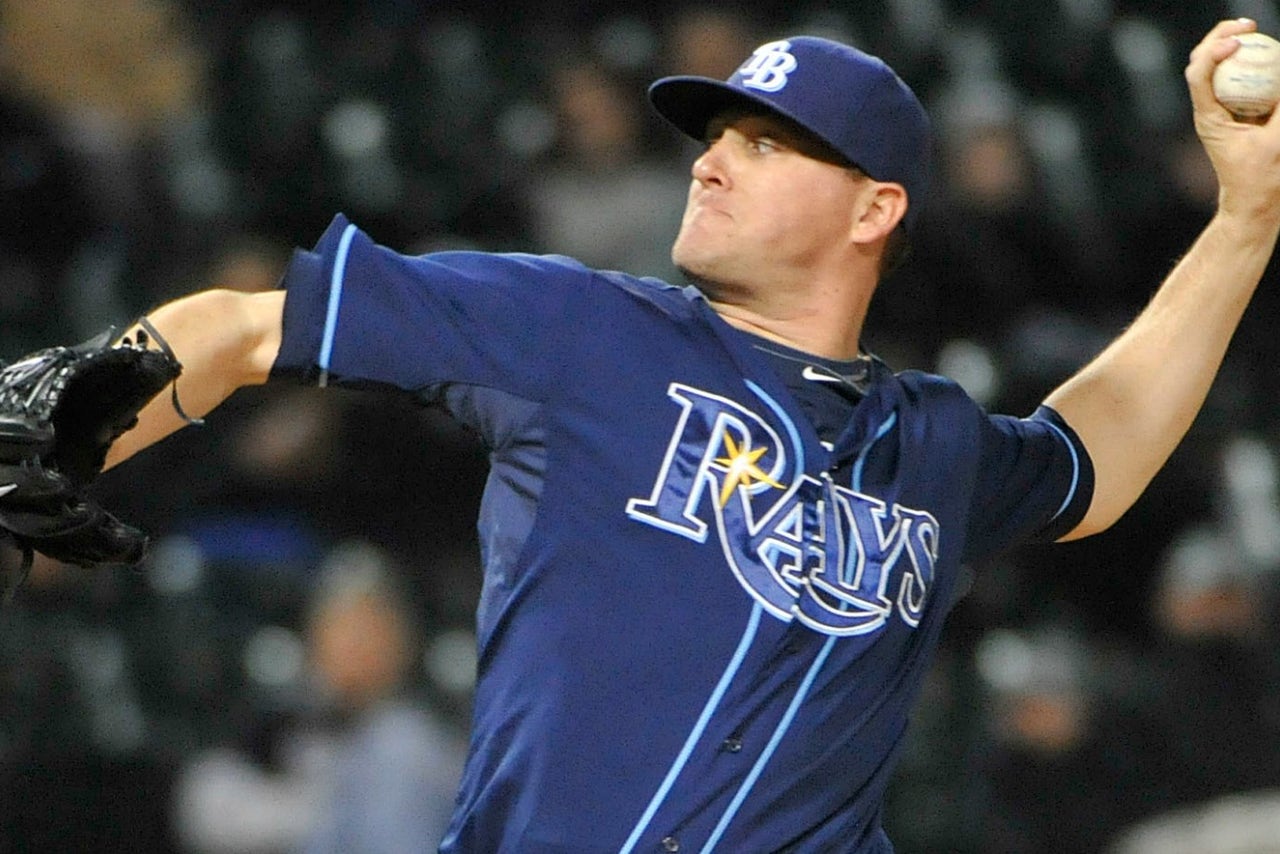 ST. PETERSBURG, Fla. -- He may not be part of the American League All-Star roster, but Tampa Bay Rays reliever Jake McGee has enjoyed a first half to remember.
The left-hander, throughout much of the season, has stood as one of manager Joe Maddon's most dependable bullpen options. The trust was recognized in June, when Maddon called McGee the Rays' ''one true All-Star.''
Even left-hander David Price, so far Tampa Bay's lone representative in the All-Star Game next Tuesday at Target Field in Minneapolis, touted McGee for admission into the Midsummer Classic.
McGee, 27, owns a staff-best 1.56 ERA among pitchers with more than two appearances. He has allowed seven runs and 27 hits, and he has earned a career-high six saves in 40 1/3 innings of work (44 appearances). He has produced 48 strikeouts and walked nine, his best month happening in May, when he allowed no runs and struck out 16 in 13 1/3 innings (14 appearances).
Recently, FOX Sports Florida spoke with McGee about his first half and other topics related to his recent growth ...
FOX SPORTS FLORIDA: At what moment did you know your first half could be special?
MCGEE: It has all just kind of run in day to day. I think it was when I had retired 21 straight batters and didn't give up a run in the whole month of May.
FSF: How noticeable has your growth become when compared to recent years?
MCGEE: It's just me making better pitches in situations. In that way, being stronger in my velocity. It has been higher than it ever has, consistently. So that's helped out, too. But at the same time, I've had good location, too. It has helped out a lot. It has gotten me out of a lot of situations.
FSF: What do you credit to your increased velocity?
MCGEE: I think the way it worked out, what I started doing in the offseason, I started dealing with a trainer in this gym in the St. Pete/Clearwater area. He kind of helped out a lot velocity-wise, and just my strength for my legs have been better this year than in years past.
FSF: Was there a point in the offseason when you knew you wanted to make that your concentration?
MCGEE: I've never really used a trainer in the offseason. I've been fine. So I was like, ''All right, I'll do a trainer.'' I worked on my legs and getting stronger and just getting them ready for (the season), because I wasn't too happy with how last year (went). Well, it ended well. But the first couple months, I was struggling. I wanted to start off really good and stay consistent all year. The year before, the first two months were bad (6.48 ERA in April and 6.75 ERA in May), and then the rest was really good (finished with a 4.02 ERA). So I kind of wanted to be good the whole year.
FSF: How much is your start to last season motivation for you?
MCGEE: It's huge motivation. And then every year from now on, I'm going to be doing good leg workouts and just kind of staying consistent every year, just outing to outing is the biggest thing for me, just focusing on outing to outing and pitch to pitch rather than the big workload of it through month to month, because there's always a couple bad games that make your ERA a lot higher. You just want to stay away from those, too.
FSF: The development of your curveball was an interesting concentration for you early this season. How would you assess the progress of it?
MCGEE: It's going really well. I feel real comfortable with it. But I haven't had to use it a lot this year. When I have used it, it has worked out pretty well. I only gave up a few hits on it, but at the same time, it's keeping (hitters) off balance. The more they see it, the more they have to look for it.
FSF: Maddon lobbied hard for you to make the AL All-Star roster. What effect does that confidence have on your career?
MCGEE: It's good. Anytime anyone says anything about being on the All-Star team, it's a good thing. It just gives you more confidence. But at the same time, you don't want to get too big of a head -- just kind of still stay level. Be the same guy every day and just go outing to outing.
FSF: Recently, reliever Grant Balfour, an All-Star last season, talked to you about how you could still make the All-Star roster. What did he say?
MCGEE: Grant was saying that last year he was a little upset at first, because he felt he should have made it right away. A few days later, they told him that he was going to be on the team. He was like, ''You're not out of it, but at the same time, you can't surely rely on it, too." So just kind of stay in the middle.
FSF: What's it like to have a strong year when the team overall is struggling?
MCGEE: For me, it's just not getting complacent with anything. It's just still working the same every day and being efficient with my workouts and just having a good routine and kind of staying on the same work plan every day, so when I go out there, I know that I'm prepared.
FSF: You're expecting your first kid soon, daughter Rowen. What's the best advice you've received about becoming a father?
MCGEE: Just relish the experience. It's going to be awesome. Because they're going to grow up so fast ... just appreciate it. While they're small now, they're going to grow fast.
You can follow Andrew Astleford on Twitter @aastleford or email him at aastleford@gmail.com.
---