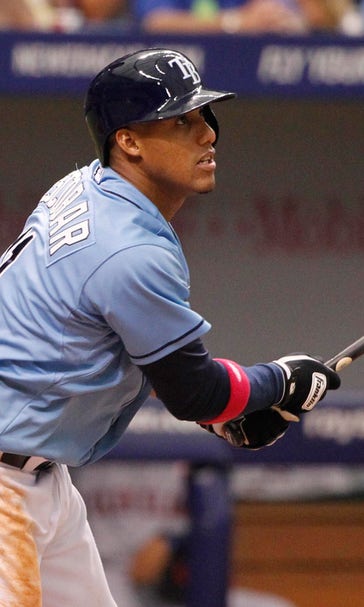 Rays rally in eighth, but fall short in loss to Indians
BY foxsports • May 11, 2014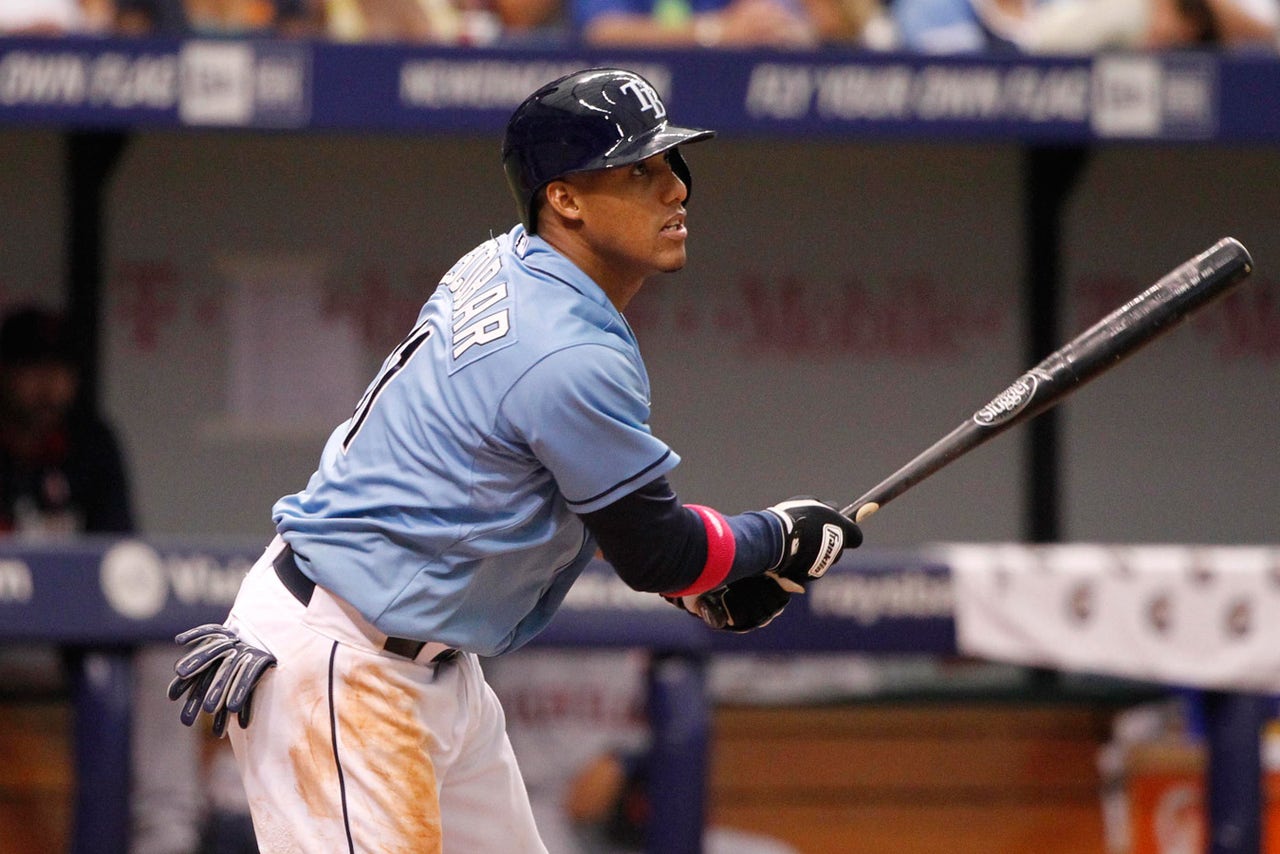 ST. PETERSBURG, Fla. -- Evan Longoria thinks the Tampa Bay Rays need to get going.
Now.
"I think very simply put, we're not playing a winning caliber of baseball," the star third baseman said. "We're getting lucky with the teams in the division right now not playing as well as they can play also, and so we're able to hang around. But I think it's not going to happen for very long, so we've got to figure it out quickly."
Josh Tomlin won his second straight start, Nyjer Morgan and Michael Bourn both drove in two runs and the Cleveland Indians beat Tampa Bay 6-5 on Sunday.
Longoria and Matt Joyce had two hits apiece, including Joyce's third home run, but it wasn't enough to keep the last-place Rays from remaining 5 games out of first in the AL East. They went 1-5 on a disappointing homestand.
"I'd be lying if I said I wasn't a little bit stressed out," Longoria said. "We've won for quite a while here, and I don't think we're playing bad games; I think we're playing the right way. We're just getting beat, so we've got to figure out ways."
Chris Archer (2-2) gave up four runs on eight hits and failed to get an out in the sixth inning. The Rays are 4-19 when their starter is unable to go at least six.
"I'm having a tough stretch of games right now, but it's not going to derail the effort I've put in," Archer said. "The worst part is letting my teammates down."
Tomlin (2-0) allowed two runs and six hits over six innings in his second outing this year.
Morgan had an RBI infield single that rolled to a stop near the line between home and third before Bourn hit a two-run double as the Indians took a 3-1 lead in the second. Morgan also hit his first major league homer since July 30, 2012, an eighth-inning solo shot that made it 6-2.
A three-run eighth, prolonged by a throwing error by Indians reliever Marc Rzepczynski, pulled the Rays to 6-5. Bryan Shaw, however, pitched a perfect ninth for his second save.
"It's been the same game over and over again and normally we win those games," Tampa Bay manager Joe Maddon said. "We've lost a lot of close games this week and it came down to making a good pitch or getting a hit, but we've just been one pitch or one hit away. That's just the way it's been going."
Yan Gomes hit a leadoff homer that chased Archer during a two-run sixth that gave Cleveland a 5-2 advantage. Morgan reached on a bunt single off Brad Boxberger when a call was overturned on replay. Morgan advanced on a balk and a wild pitch, then scored the inning's second run on Mike Aviles' sacrifice fly.
Joyce hit a first-inning solo homer off Tomlin and had an RBI single in the fourth.
NOTES: Tampa Bay RHP Jeremy Hellickson (arthroscopic right elbow surgery) hopes to resume throwing curveballs during bullpen sessions in a week. ... Indians 1B Nick Swisher was given the option by Francona to have a day off and took it. ... Rays LHP Cesar Ramos (1-1) and Mariners RHP Felix Hernandez (3-1) are Monday night's scheduled starters in Seattle. ... With the Rays' road trip theme being "Woodstock," Maddon looked the part from the 1969 concert, wearing a long-hair wig, sun glasses and tie-dye shirt.
---