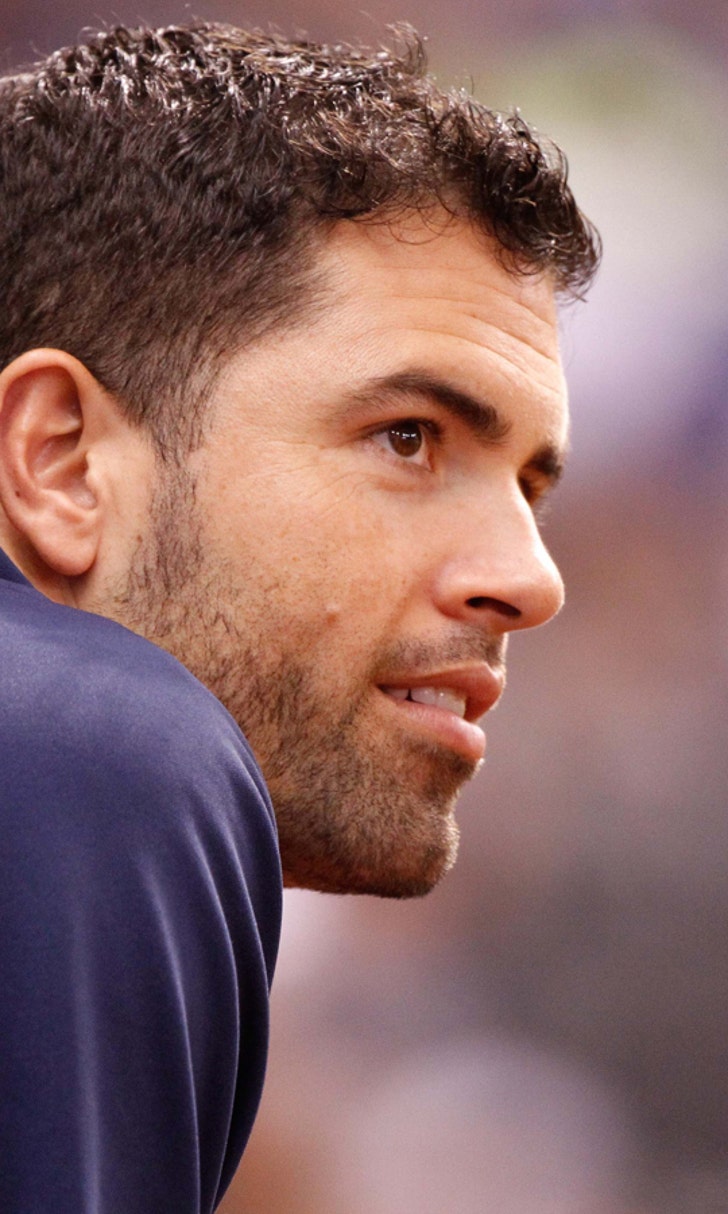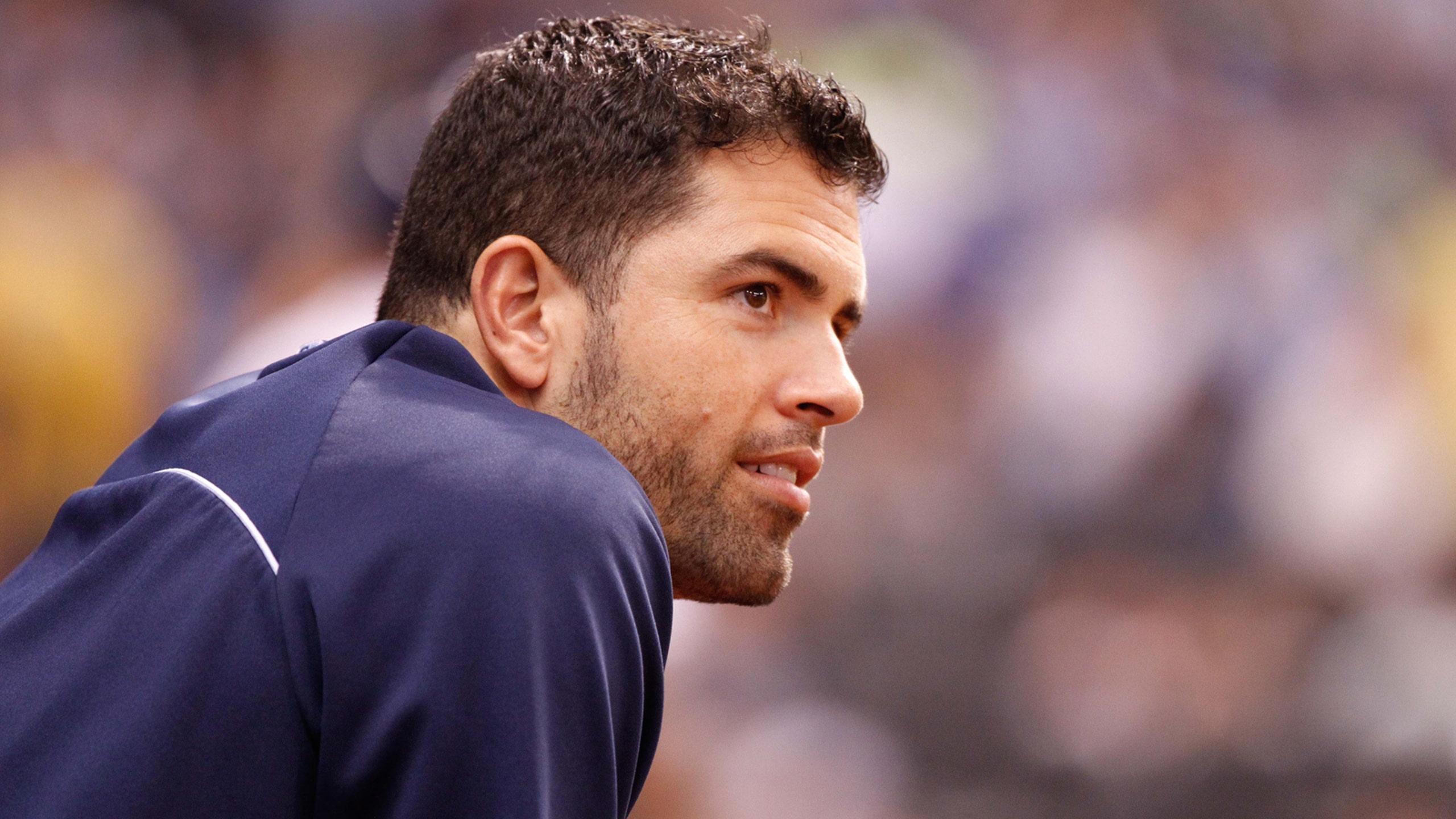 Rays notes: David DeJesus prepared to begin rehab assignment
BY foxsports • August 15, 2014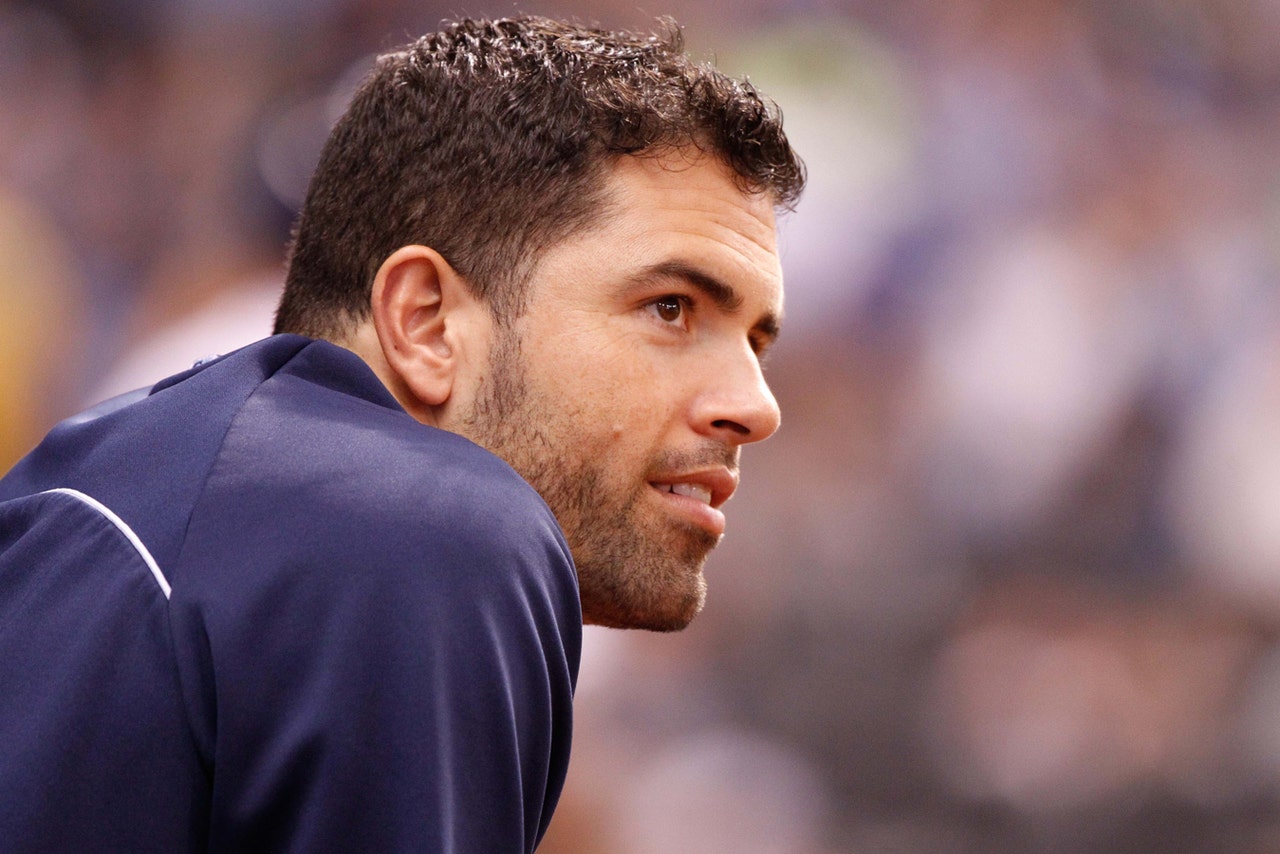 ST. PETERSBURG, Fla. -- It's spring in August for David DeJesus. After a prolonged rehab process for a fractured left hand, the Tampa Bay Rays outfielder sees hope ahead for a return.
"This is what we do," DeJesus said Friday before the Rays opened a three-game series against the New York Yankees. "We're baseball players. So it's almost like coming back from spring training. You've got to start working, you've to start working back into seeing things. ... Everything will be OK."
DeJesus and the Rays sure hope so. He last played for Tampa Bay on June 18 in a loss to the Baltimore Orioles. He was hitting .269 with five home runs and 17 RBI at the time of his injury, and he boasted an impressive .440 slugging percentage and an .807 OPS.
DeJesus will begin his rehab assignment with the Rays' Gulf Coast League affiliate on Saturday before joining High-A Charlotte on Monday. He said he'll serve as a designated hitter Saturday and likely again Monday before re-evaluating his course of action, with time in the outfield to come later in the rehab process.
"I didn't expect it to last this long," DeJesus said. "But understanding that it's a process -- it's in my hands where these are small bones, and you have to make sure they're really healed before coming back. The training staff has done a great job of keeping an eye on me and giving me the program to follow. And now I'm excited that I actually get back out on the field."
There's no timetable for DeJesus' return, but his eventual comeback will provide a good problem for manager Joe Maddon. Outfielder Wil Myers, who's currently on a rehab assignment with Triple-A Durham, is expected back by the end of the month.
"If Wil's right, then we're going to have this guy who has power of sorts," Maddon said. "Before he got hurt, DeJesus had the highest slugging percentage on the team. That's not bad."
SMYLY ANTICIPATES HOME DEBUT
Already, left-hander Drew Smyly has lived plenty of firsts since his trade from the Detroit Tigers on July 31: His first start, his first road trip, his first game as an observer at Tropicana Field.
Saturday, a new first awaits: His first start at home.
"Hopefully, it's a good game," Smyly said. "I'm just going to try to do the best I can. You can't put too much pressure on yourself or it won't go smoothly."
Smyly has been solid in both appearances in a Rays uniform. On Aug. 5, he allowed three runs and seven hits in 5 1/3 innings during a loss to the Oakland Athletics in his Tampa Bay debut. On Monday, he allowed no runs and three hits in 7 2/3 innings in a victory over the Texas Rangers.
Smyly has acclimated himself to the Rays well. He said an increase in throwing quality strikes, a better handle at mixing pitching speeds and improved chemistry with catcher Curt Casali are the main reasons for the success. He's 7-10 with a 3.73 ERA and 104 strikeouts this season.
More growth will happen Saturday. He'll receive a lesson in one of the Rays' American League East rivalries.
"I know when the Yankees are here in town, it's always a big series," Smyly said. "So we look forward to it. It's going to be fun. Hopefully, we can get some wins and put us right there in the thick of things."
AMERICAN LEGION WEEKEND AT THE TROP
Rays manager Joe Maddon has declared the upcoming days American Legion Weekend in the Rays clubhouse. In the past two seasons, Maddon had implemented American Legion Week, but this year, the observance has been abbreviated to a weekend.
The Rays flew the banner of St. Petersburg American Legion Post 14 in their clubhouse before Friday's game. The concept behind American Legion Weekend is that players can arrive later than usual, skip batting practice and play with little preparation.
"Back in the day, I used to play American Legion Baseball, and I loved the component where you just show up, maybe play some catch, you might get a swing or two, and you go out and play a game, and you play it well," Maddon said. "I think sometimes we overdo it a little bit. This time of the year, guys are kind of a little bit tired. So you don't have to go through this whole prescribed ritual of getting ready to play the game."
Friday night, the Rays sprung for free beer and bar sausages at Post 14.
You can follow Andrew Astleford on Twitter @aastleford or email him at aastleford@gmail.com.
---