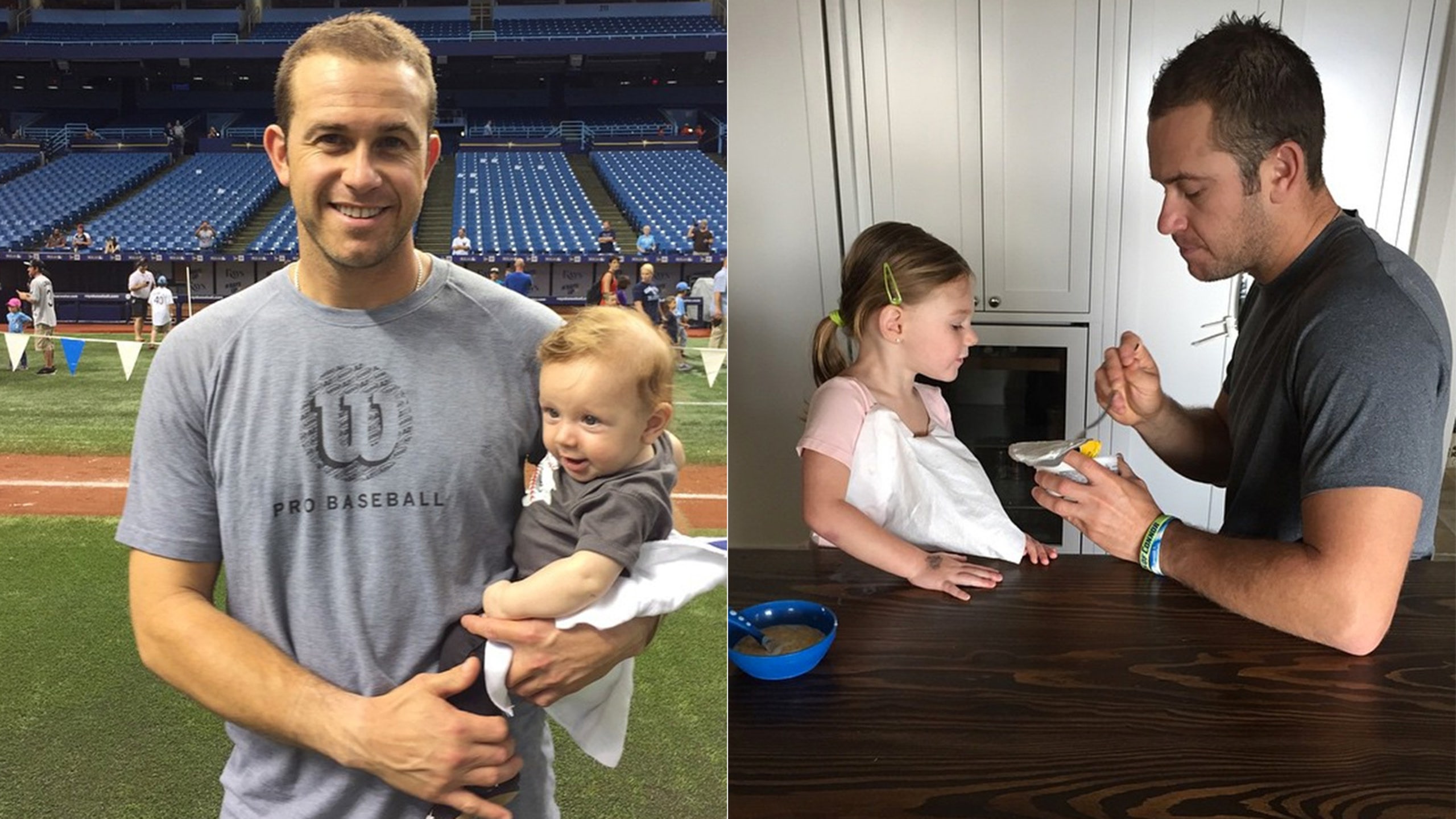 Rays' Longoria describes ups, down of being a baseball dad
BY foxsports • June 19, 2015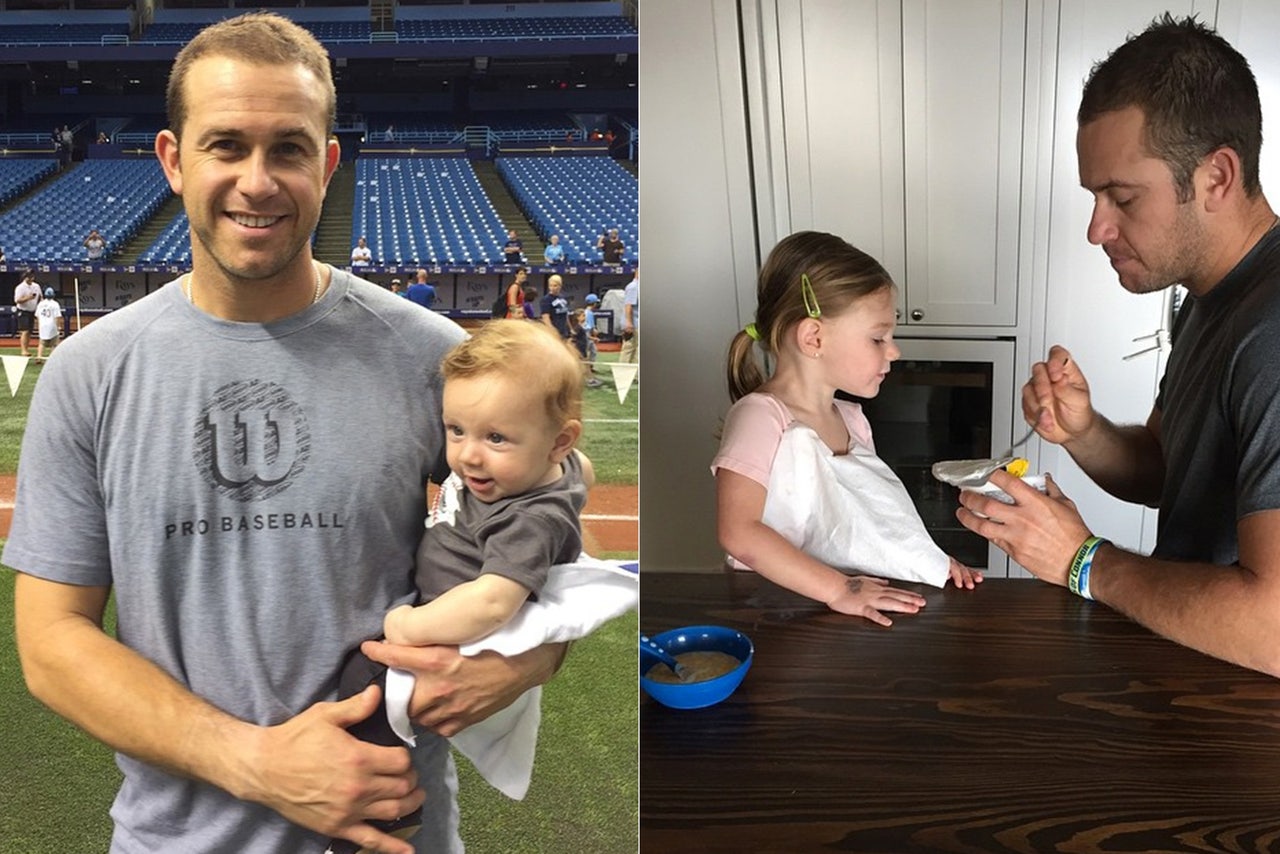 To celebrate Father's Day on Sunday, Tampa Bay Rays third baseman, three-time All-Star and father of two, Evan Longoria, penned this piece for FOXSports.com on what it's like to be a baseball dad.
My job is everything that I dreamed of as a kid, and more -- except for the trips that force me to miss some of the biggest moments in my children's lives.
I have two kids, Elle Leona who is 2 and Nash is my 7-month-old boy. Elle was born during spring training 2013. My wife Jaime had been in the hospital for a few days, and I was stressed to say the least because I was in Port Charlotte and she was down in Fort Lauderdale. She had her mom with her, but I felt I should be there, too. Around 8 p.m. the day before Elle was born, I got the call and had the "Go Bag" packed and ready. I hopped in the car and made the drive down, arriving at the hotel in the late evening. She was born the next night on February 20.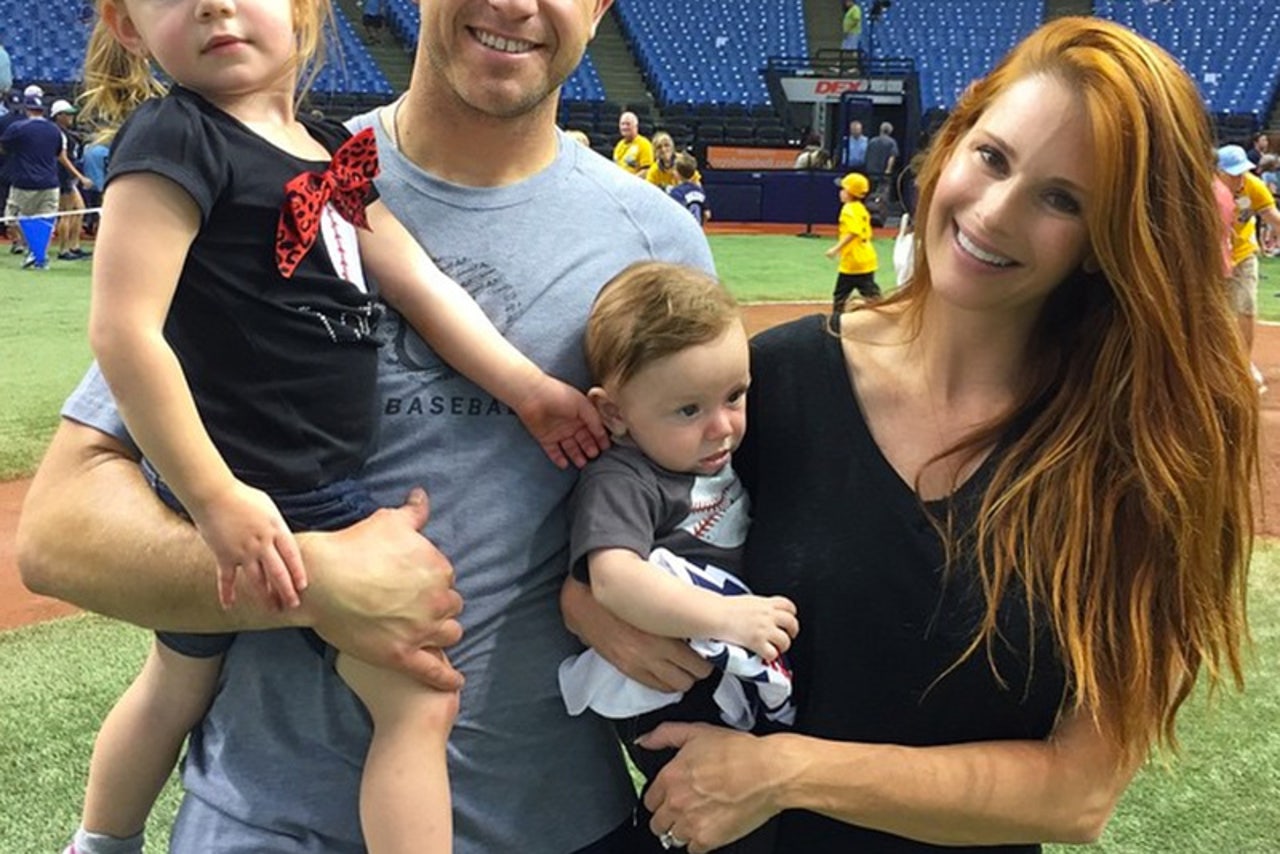 The Longoria family.

Nash Harrison, my son, was a bit of a different tale. I decided to put my name in the hat for the MLB All-Star Tour that was traveling to Japan to play in the offseason of 2014. I talked about it with Jaime in spring training knowing full well that we were trying for a second baby. Of course, as fate would have it, Jaime became pregnant and the baby was due in November. Not only November, but the exact same day that the trip was scheduled to arrive back home.
I'll have a great story to tell my son one day when he asks about what happened the day he was born. I watched it on FaceTime from the manager's office at the Tokyo Dome! I wish I was at the hospital, and I'm happy all went well and that we have a beautiful baby boy, but I can't wait to tell him what happened.
The best thing about being a dad is that my kids don't care what I do for a living. They don't care if I haven't gotten a hit in my last 30 at-bats, they don't care if I made an error, they don't care if we won or lost. They smile when they see me and give me the kind of hugs only a dad can understand. There is nothing in the world that compares to knowing what unconditional love is, and understanding that it is your responsibility to teach them right from wrong and how to grow up and be good people.  
There are some downfalls to being a ballplayer and a dad. Being on the road and away from them for long stretches is torturous. I'm getting to the age now with Elle where she knows when I am gone for a long time and it's sad when I have to go. Nash is starting to crawl. As I am writing this on a team bus ride from from D.C. to Cleveland, Jaime just sent me a video of him pretty much crawling. It's moments like this I wish I could be home to be a part of that memory. I've missed my daughter's first dance recital, her birthday party with the family in spring, multiple picture days, and trips to museums, parks, beach, various outings with Nash and Jaime, you name it.
At the end of the day, I love what I do and understand that there are so many others who would love to have this job. I am writing this to express my love of being a father, the love and appreciation I have for my family's understanding of my job, and to all of the people that help us while I'm away. Although some of the moments I miss won't be as cool as they were the first time, it's my goal as a dad to be the best I can be when I'm home. I'm excited for the years ahead when I can spend time with my kids at the ballpark and hopefully share my love of the game with them.
Happy Father's Day to all the awesome Dads out there. Keep inspiring our young people to be the best they can be at whatever they love.
---