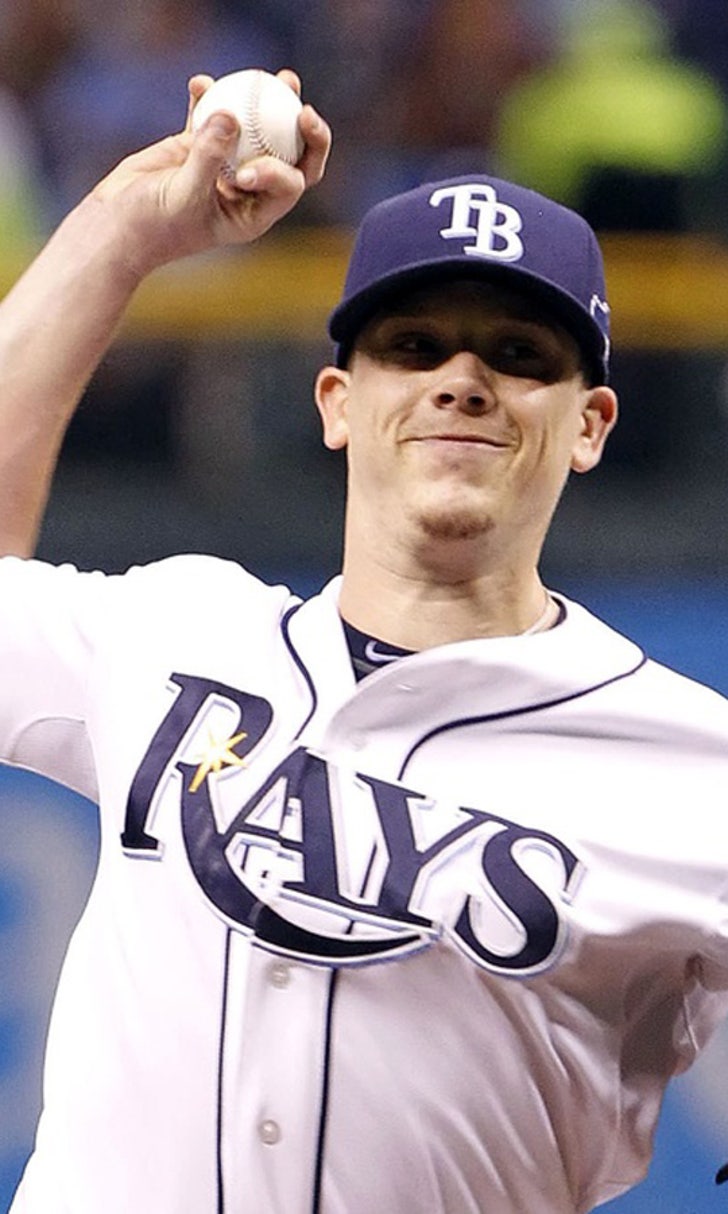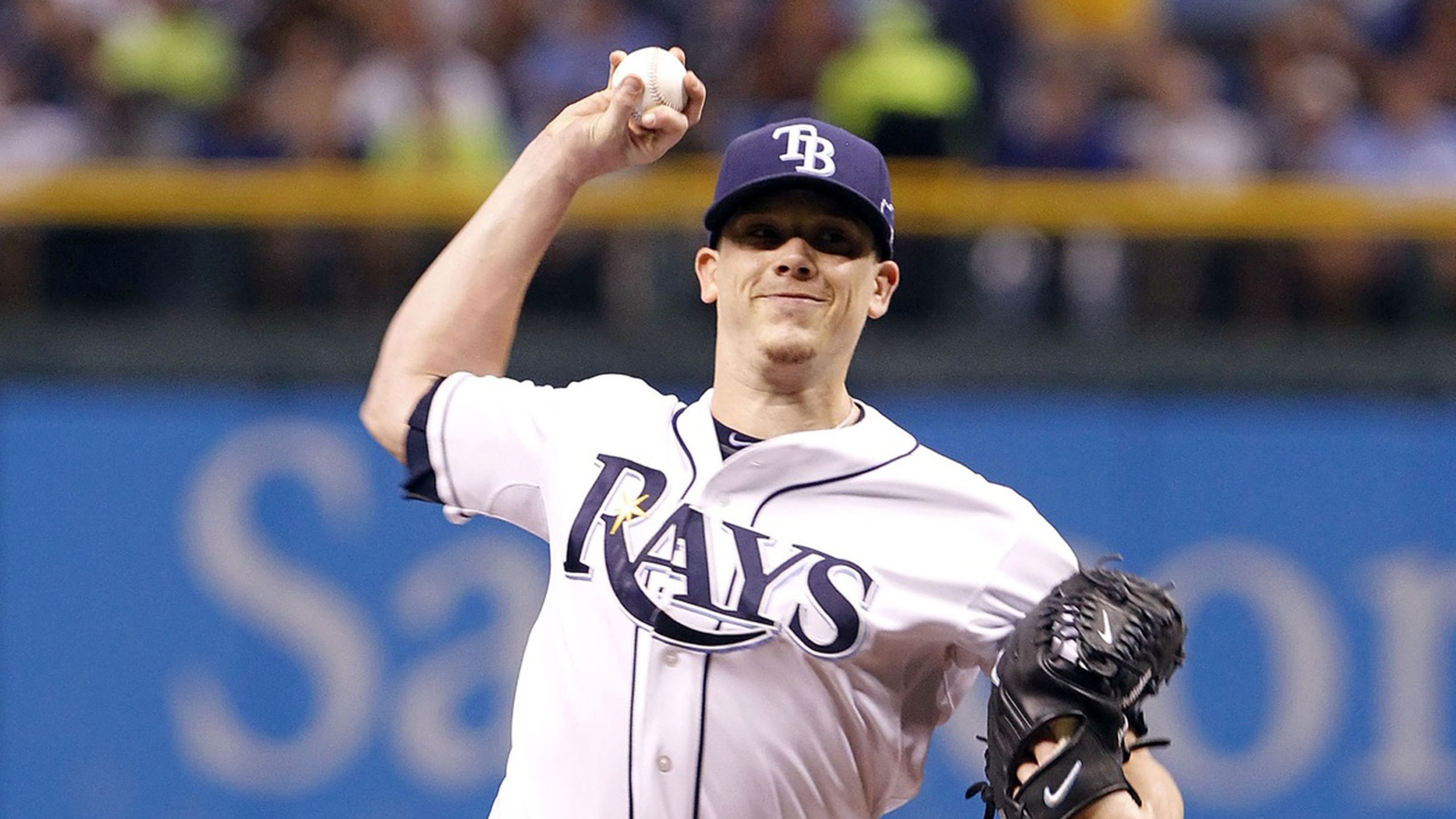 Rays' Jeremy Hellickson has elbow surgery, could miss first 6-8 weeks of season
BY foxsports • February 3, 2014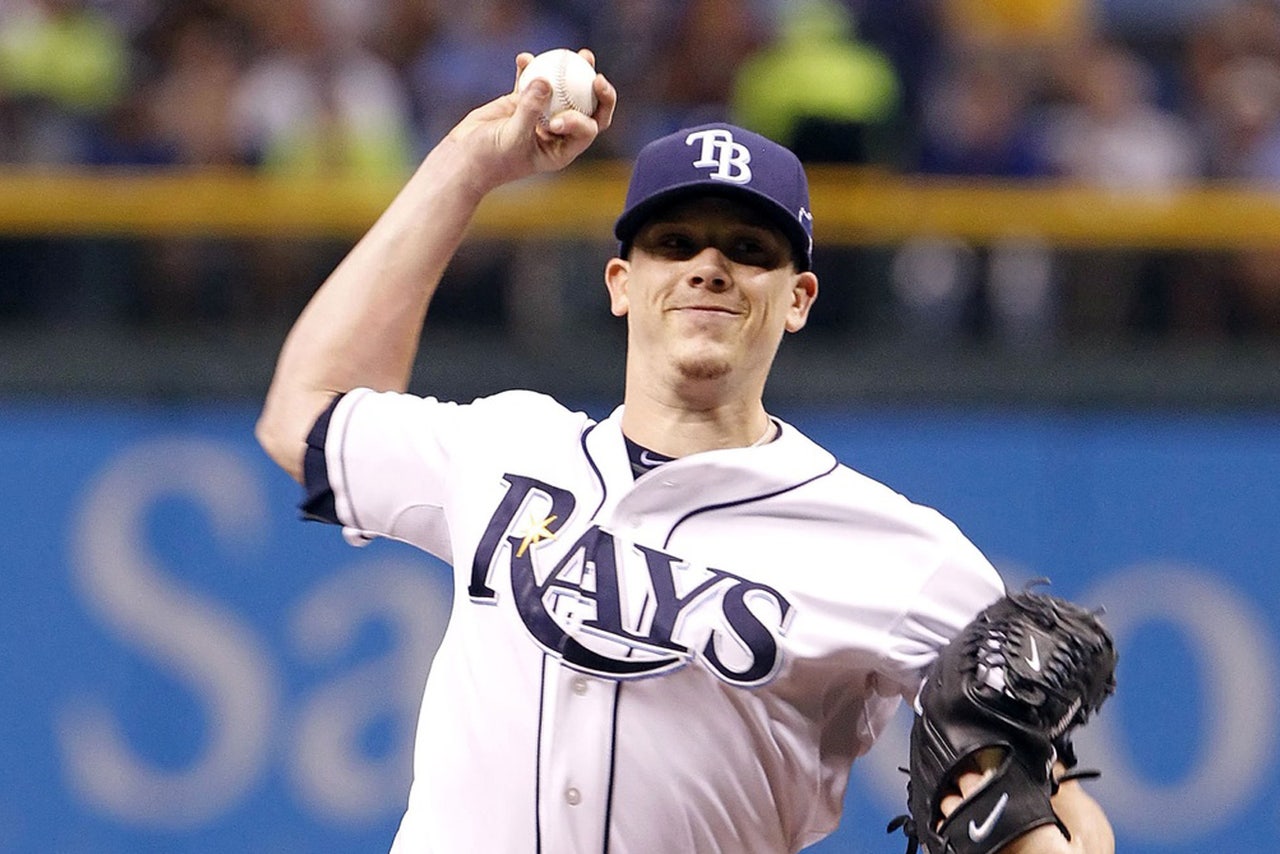 Tampa Bay Rays right-hander Jeremy Hellickson will likely miss the first six to eight weeks of the season after he had arthroscopic surgery on his right elbow Jan. 29. Dr. Koco Eaton, the Rays' orthopedic team physician, removed loose bodies in the minor procedure.
Hellickson, 26, said he felt sharp pain during a bullpen session on either Jan. 19 or Jan. 20 in his buildup to spring training. The event followed the start of his offseason throwing program in his native Iowa, which began in mid-to-late December. He described the sensation as unlike ''anything compared to what I felt last year.''
''I couldn't even really straighten out my arm,'' Hellickson said in a conference call Monday. ''It was just kind of locked up. I threw about 10-15 pitches that bullpen … and it just didn't feel good at all.''
That bullpen session followed a previous one on Jan. 15, two days before he and the Rays came to terms on a one-year, $3.625 million deal to avoid arbitration. He said he called Ron Porterfield, the Rays' head athletic trainer, after the painful session and flew to Florida to have tests conducted.
Before the surgery, Hellickson had appeared ready to try to rebound from a challenging 2013 campaign. He struggled early and late in the regular season, finishing with a 12-10 record, a 5.17 ERA and 50 walks in 32 appearances.
Hellickson posted a season-worst 9.15 ERA in five August starts and a 6.69 ERA in six May starts. In August, he was demoted to Class A Charlotte for rest after he failed to last past 4 2/3 innings in four of his starts that month.
Hellickson pitched one inning and walked two batters in a season-ending loss to the Boston Red Sox in the American League Division Series. He said the current issue is unrelated to any discomfort he felt late last year, a time when he said he dealt with a season's typical wear and tear.
Hellickson, the 2011 AL Rookie of the Year and a 2012 AL Gold Glove Award winner, was thought to be an instant factor in a rotation that includes left-hander David Price, right-hander Alex Cobb, left-hander Matt Moore and right-hander Chris Archer.
Tampa Bay could turn to right-hander Jake Odorizzi, who went 0-1 with a 3.94 ERA in seven appearances last season, to fill the void. Hellickson hopes he can return in early May.
''I'm looking forward to getting back out there this year,'' he said. ''A lot of people were doubting me toward the end of last year. I was motivated to get back out there and do what I know I can do. It sucks. It's frustrating to have to go through this. Hopefully, it's just a month, month and a half.''
You can follow Andrew Astleford on Twitter @aastleford or email him at aastleford@gmail.com.
---