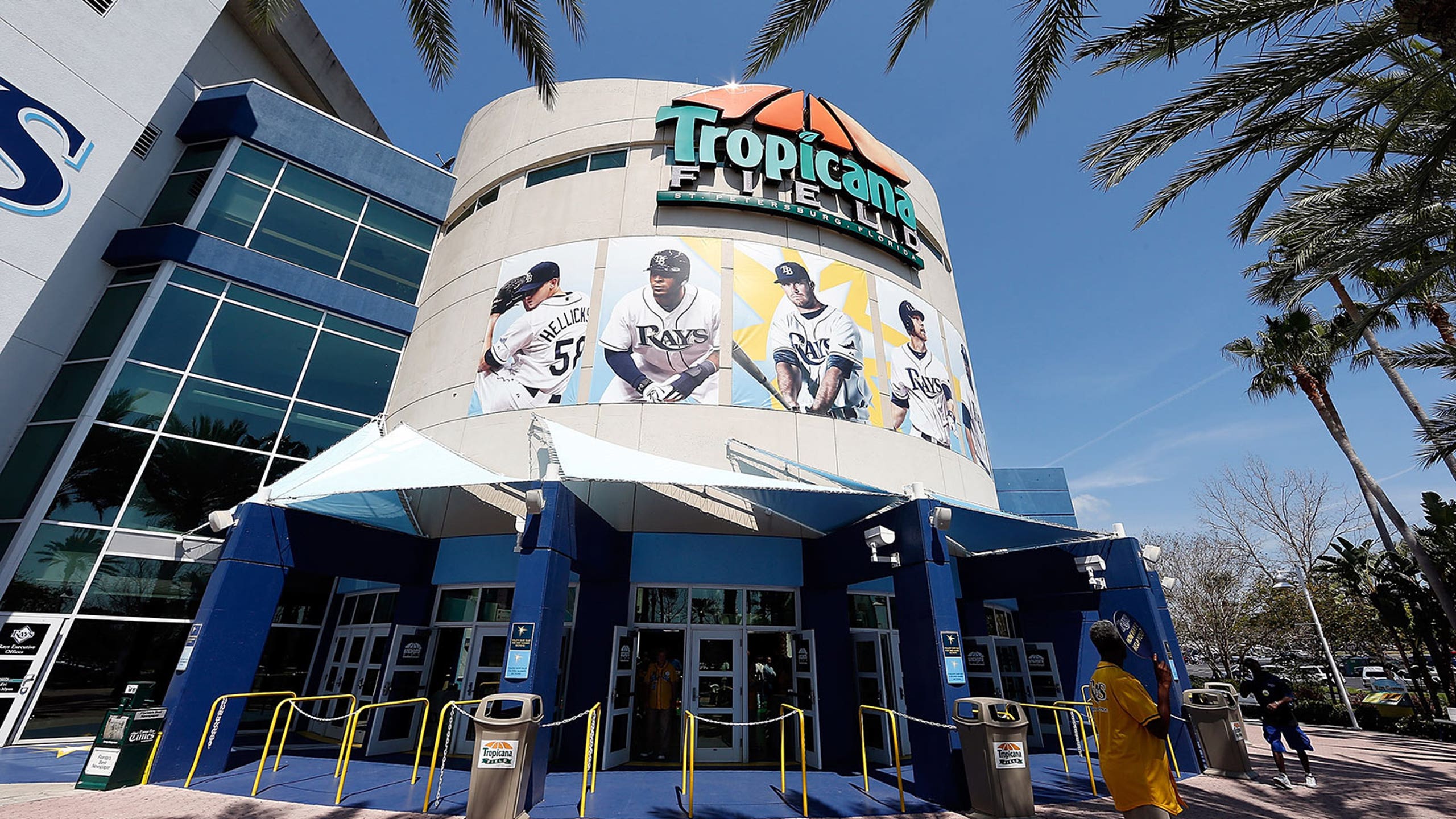 Rays allowed to evaluate stadium sites in Pinellas, Hillsborough counties
BY foxsports • December 9, 2014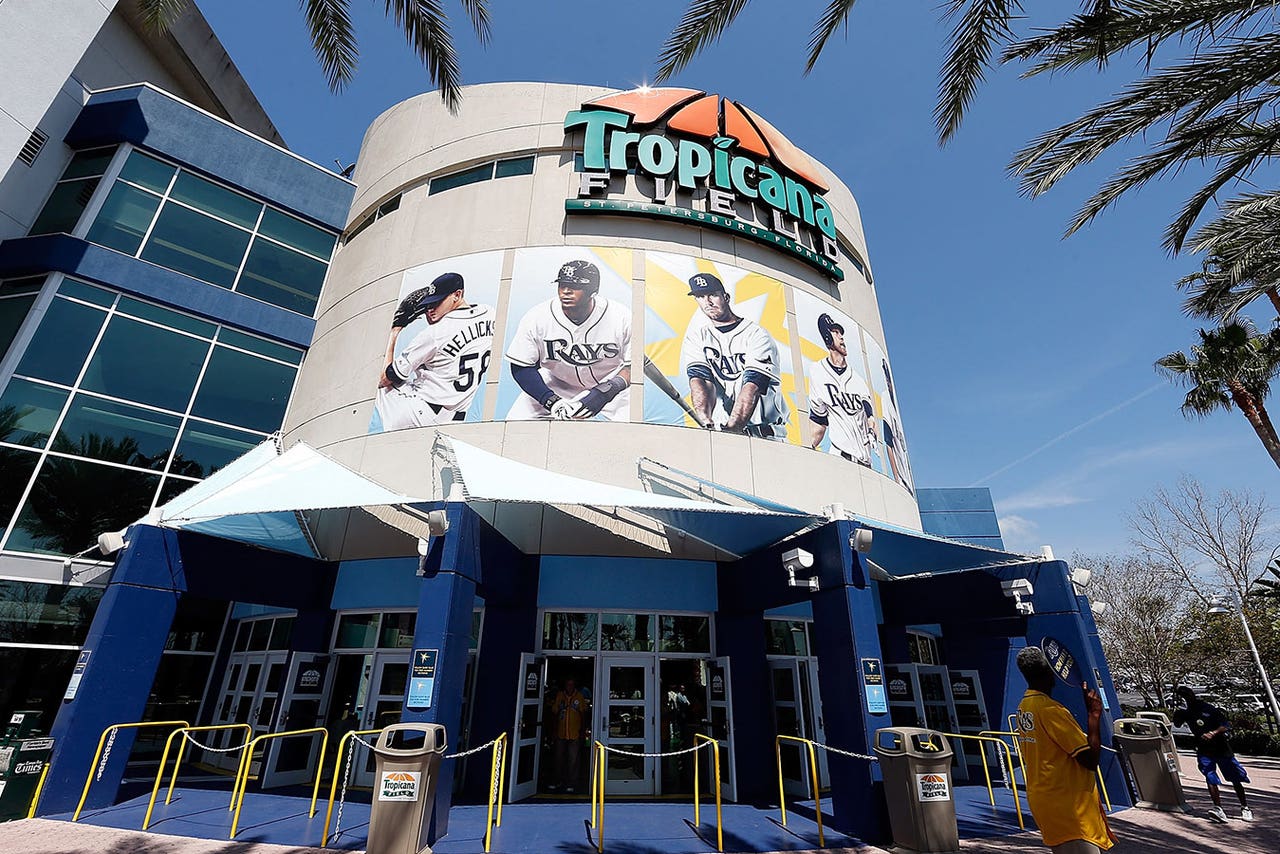 ST. PETERSBURG, Fla. -- A long-awaited agreement between the Tampa Bay Rays and St. Petersburg mayor Rick Kriseman will allow the franchise to seek new stadium sites in both Pinellas and Hillsborough counties, the sides announced on Tuesday.
The "memorandum of understanding," which will be presented to St. Petersburg city council members for a vote on Thursday, outlines payments to be made to St. Petersburg if the Rays depart Tropicana Field for another location within the Tampa Bay region outside city limits.
"This agreement simply does what the Rays have been asking to do -- evaluate locations in Pinellas and Hillsborough counties," Kriseman said. "'Evaluate' means non-binding discussions only. It does not allow them to enter into any agreements with any other locations."
If approved, the memorandum would allow the Rays to explore potential stadium sites in Hillsborough County -- where Tampa is located -- after being kept from doing so with a current lease situation at Tropicana Field that expires in 2027. If the franchise finds a new stadium location in the region outside St. Petersburg, the Rays would be required to pay $4 million per year to the city through Dec. 31, 2018. From 2019 through 2022, the team would pay $3 million per year and then $2 million per year from 2023 through 2026.
The deal also outlines that if the team leaves St. Petersburg, it would provide outgoing compensation of up to $1 million. Signage in a new stadium that markets the city could fit into that category.
The team must settle on a new site by Dec. 31, 2017. If the Rays find a location outside St. Petersburg, the Rays must return to the city and negotiate a termination agreement before any new contracts are signed.
"We have immense challenges ahead of us in terms of finding our new home and our future home," Rays president Brian Auld said. "And it's not going to be easy to get there. What this agreement allows us to do is pursue those opportunities with some certainty about what the costs are going to be involved -- certainly, the exit costs."
Kriseman said that St. Petersburg is not ceding the Rays to Hillsborough County with this announcement. Instead, he sought to construct a memorandum that struck a balance between finding a solution to keep Major League Baseball in the Tampa Bay region while protecting interests of St. Petersburg taxpayers.
Kriseman said even with the Rays able to explore possible stadium sites in Hillsborough County, he's confident Pinellas County will remain the best fit.
"I believe that when they complete their evaluation," Kriseman said, "what they're going to find is that the best location for them is right here in St. Petersburg."
"I think we are a major-league city," Kriseman added later. "We love having the Rays here. We want the Rays to stay here. But I think we're a major-league city even if the Rays were to leave."
The announcement represents progress in what has been a slow process in recent years to find a solution to the Tropicana Field lease issue. The facility, opened in 1990 as the Florida Suncoast Dome, has hosted the Rays since their inaugural season in 1998 and has also housed the National Hockey League, Arena Football League, the 1999 Final Four, a college football bowl game, the Under Armour All-America Game and the East-West Shrine Game, among other events. But now it's widely viewed as one of the least aesthetically pleasing locations in Major League Baseball.
The Rays ranked last in the majors in attendance in 2014 by averaging 17,857 fans per game. Tampa Bay has ranked at the bottom of the league in average attendance in each of the past three seasons, despite winning at least 90 games twice in that window.
"We had to rebuild a level of trust between the city and the team," Kriseman said. "And clearly, we did that."
Auld said the Rays have no preconceived notions of where a new stadium location might be found if the memorandum is approved. He said the team will move forward regarding the issue "with a brand-new look and approach" after Thursday if possible locations within the region are allowed to be explored.
"We are grateful and thankful," Auld said, "to be one step closer toward securing the Rays in Tampa Bay for generations to come."
You can follow Andrew Astleford on Twitter @aastleford or email him at aastleford@gmail.com.
---
---