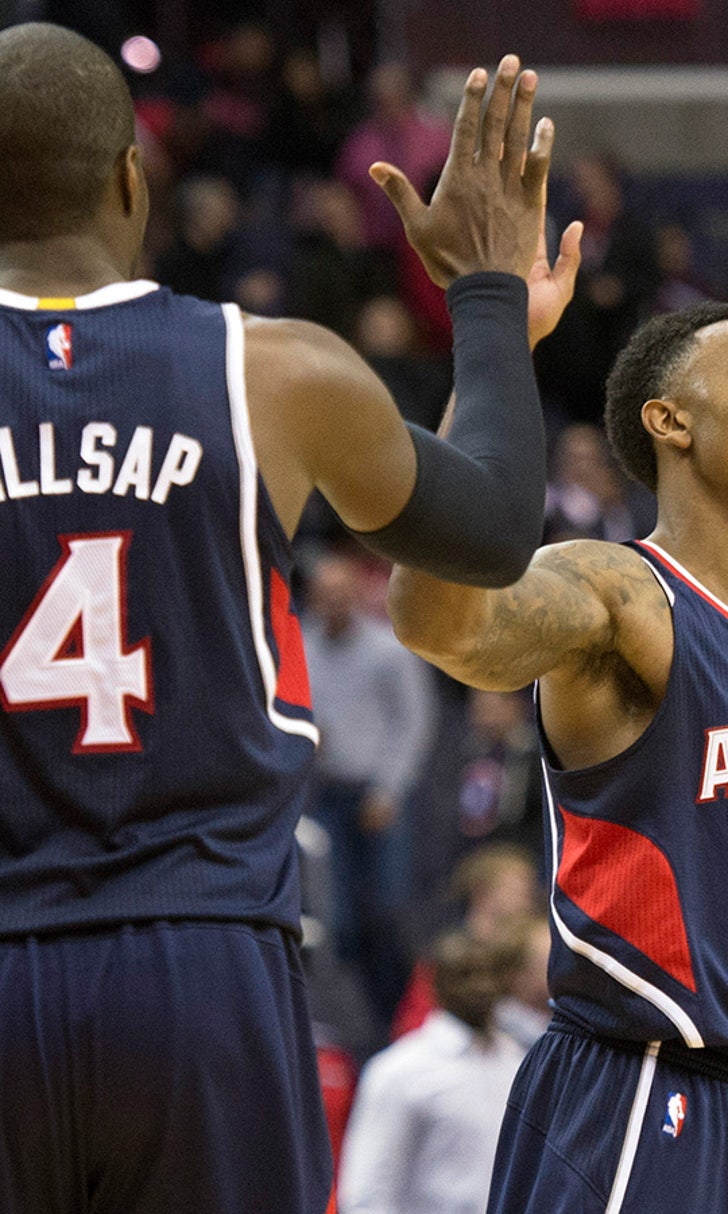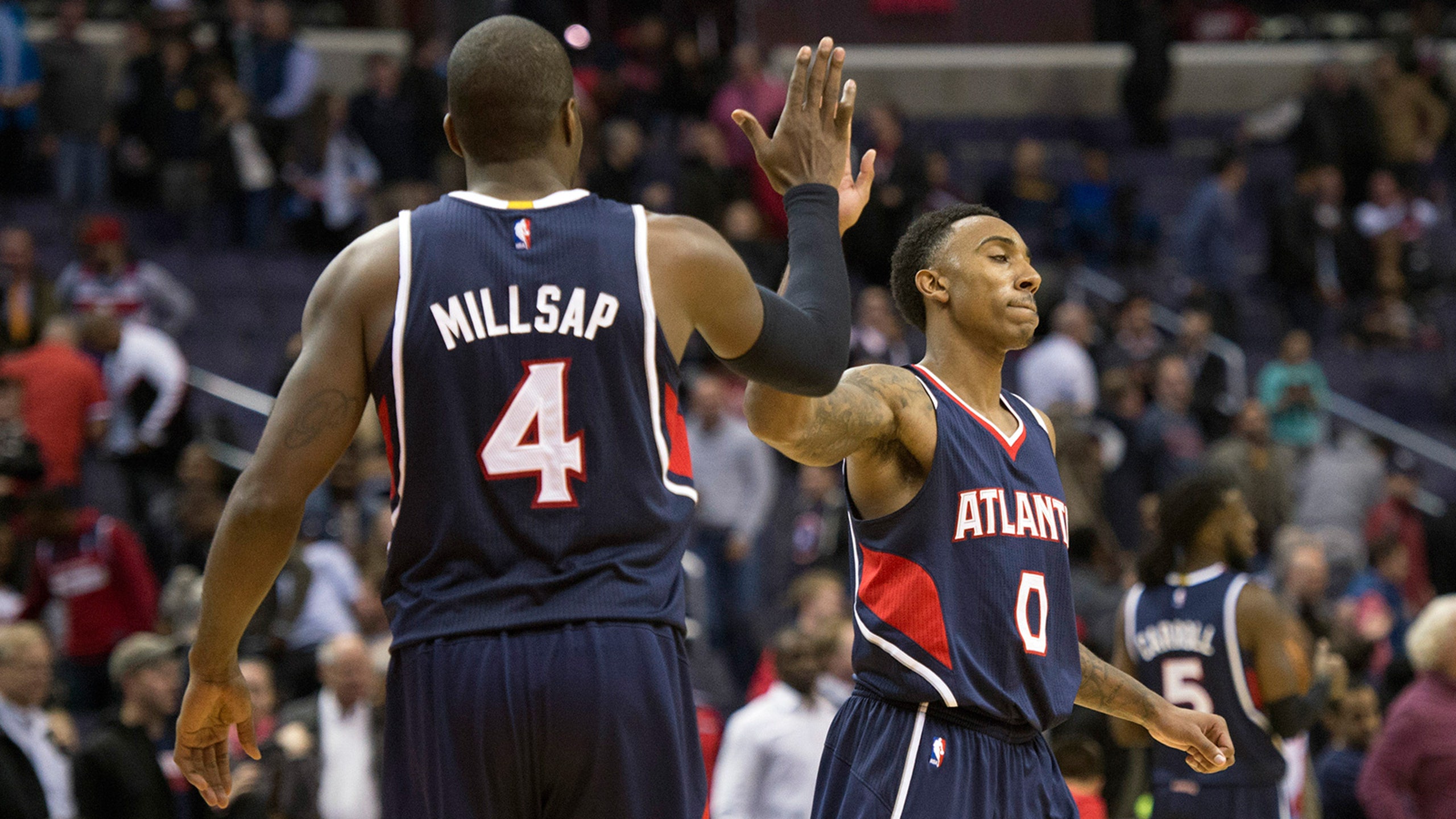 Rathbun: Hawks' win streak keyed by defense
BY foxsports • December 8, 2014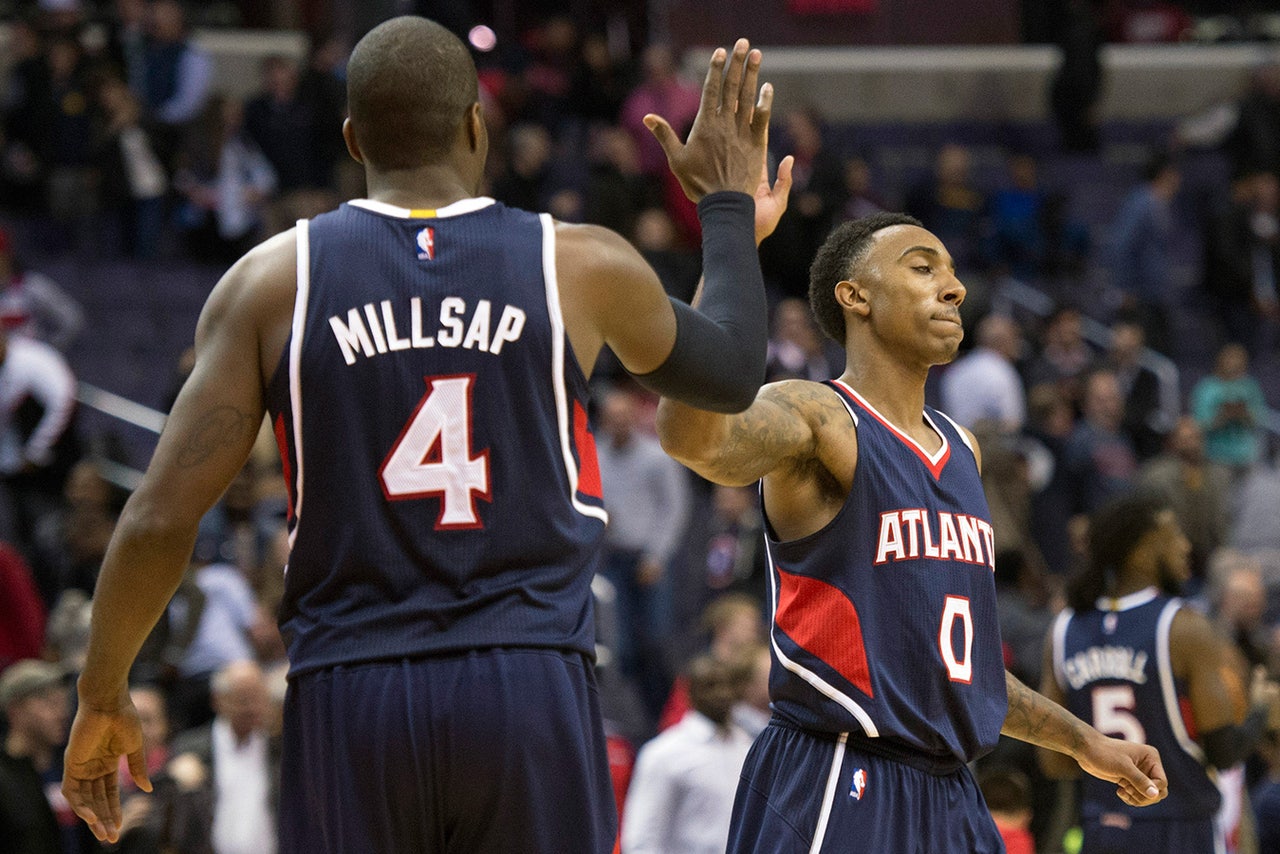 FOX Sports South announcer Bob Rathbun discusses the Atlanta Hawks' recent six-game win streak (and counting), the team's effort on defense and more leading into the week's games against Indiana, Philadelphia and Orlando in this week's column:
They're playing great ball, there's no doubt about that. I think the big thing has been the overall defensive improvement. I think the guys are starting to get excited about playing good defense, and that carries over to the offense. When you're playing good defense, you're creating steals and opportunities for yourself to get some easy baskets. Any time in an NBA game when you can two, three or four easy baskets, that is a big plus.
Offensively, this team has gotten such great play from its point guards that it's making the offense run a lot more efficiently. Jeff Teague and Dennis Schroder have been terrific over the past three weeks. In the wins that have come their way, I think you can point at the good guard play from those two as the biggest reason why.
You have to start with Paul Millsap. For the entire season, he's led the team in steals, and for him to lead the NBA in steals as a power forward is almost unheard of. Usually that is a wing defender or a guard who leads that category, but to see a guy out of the 4-spot not only lead your own team but to lead the league is steals is quite remarkable. So, you start there.
Outside of that, I think the on-ball pressure has been better, and that starts with the guards. DeMarre Carroll is a terrific wing defender, and then they bring two really good defenders in off the bench in Thabo Sefolosha and Kent Bazemore. All of those factors play a part in it, but there's no question that playing good defense is contagious when you get on a roll like this. It's the biggest reason for their recent success.
Definitely. This is pro sports, and every win counts the same. We don't go back at the end of the season and discount victories because you beat, say, Philadelphia. It counts just as much as beating Cleveland or Chicago. You've got to win those games. It's not the College Football Playoff: your strength of schedule is not a factor at getting into the postseason.
This is what really good teams do -- they beat up on the teams they're supposed to beat up on. If you can maybe split with the big teams, particularly at home when they come your way, -- because you know it's going to be tough on the road at some of these places -- but if you can knock off Cleveland or Chicago or teams like that, that's a feather in your cap. It proves that you belong in that upper echelon. But I think the Hawks already have a couple of those wins. Beating Washington on the road was key. Even though Miami is under .500, for the Hawks to go down there and win like they did last week that's significant, because Atlanta had not won there. That's a mental hurdle for this team. That was just their sixth win in Miami over the past 36 regular-season meetings dating back 19 years.
So I'm seeing some growth against some of the better teams, but you have to take care of business against the lesser clubs when they're struggling and you catch them at a good time. Not all of these teams will stay down for long. The Hawks have caught a few of them when they were dealing with injuries, like Denver on Sunday missing Kenneth Faried and JaVale McGee. When another team doesn't feature a couple of starters, it makes a big difference in this league.
I think the way the Hawks have played at home, for the most part, has been a major key. Obviously when you're 9-2 at Philips Arena, that speaks for itself. But the domination at home is something that you build on.
The Hawks have a great test coming later on in December with Chicago and Cleveland coming to town. There's some really good teams coming in, some really important tests. If you can keep that home-court, "this is our house"-type of mentality against the better teams -- and posting a 9-2 record will help you develop that -- it's going to be big for this team. And now they're winning on the road, posting a 4-4 record, including two games that they probably should have won (San Antonio, Charlotte). To be at .500 on the road and dominant at home, you're looking at a potential 50-plus win season.
---