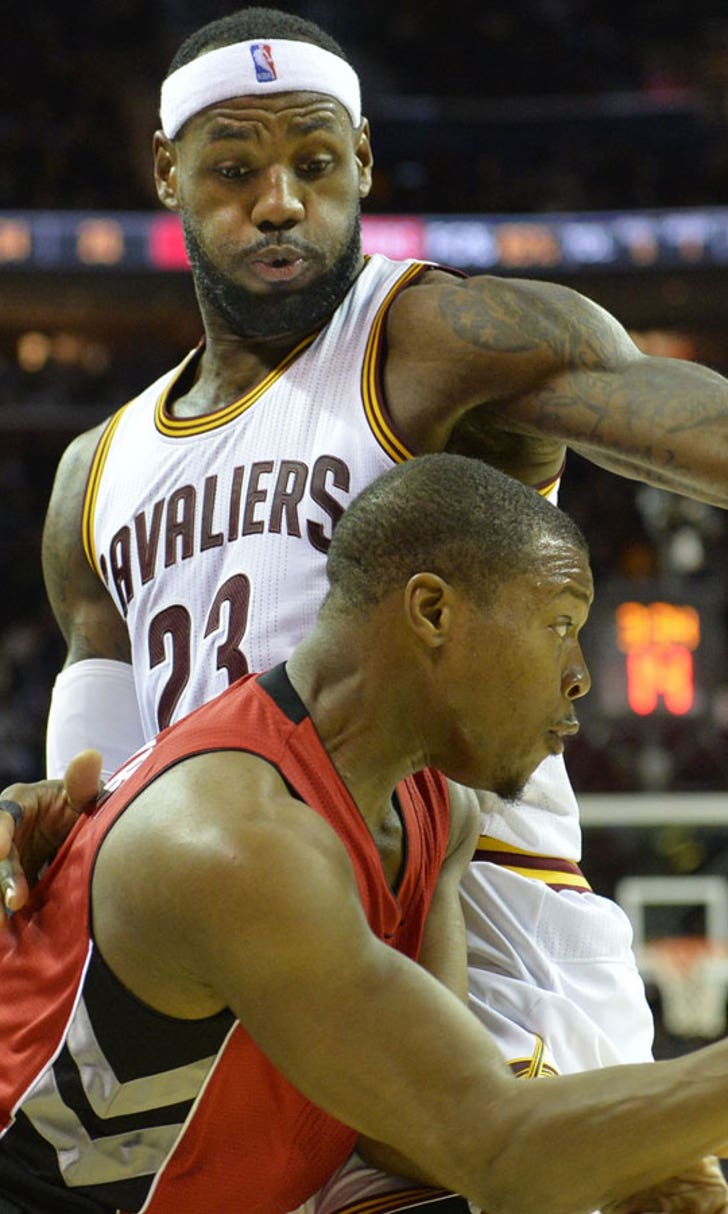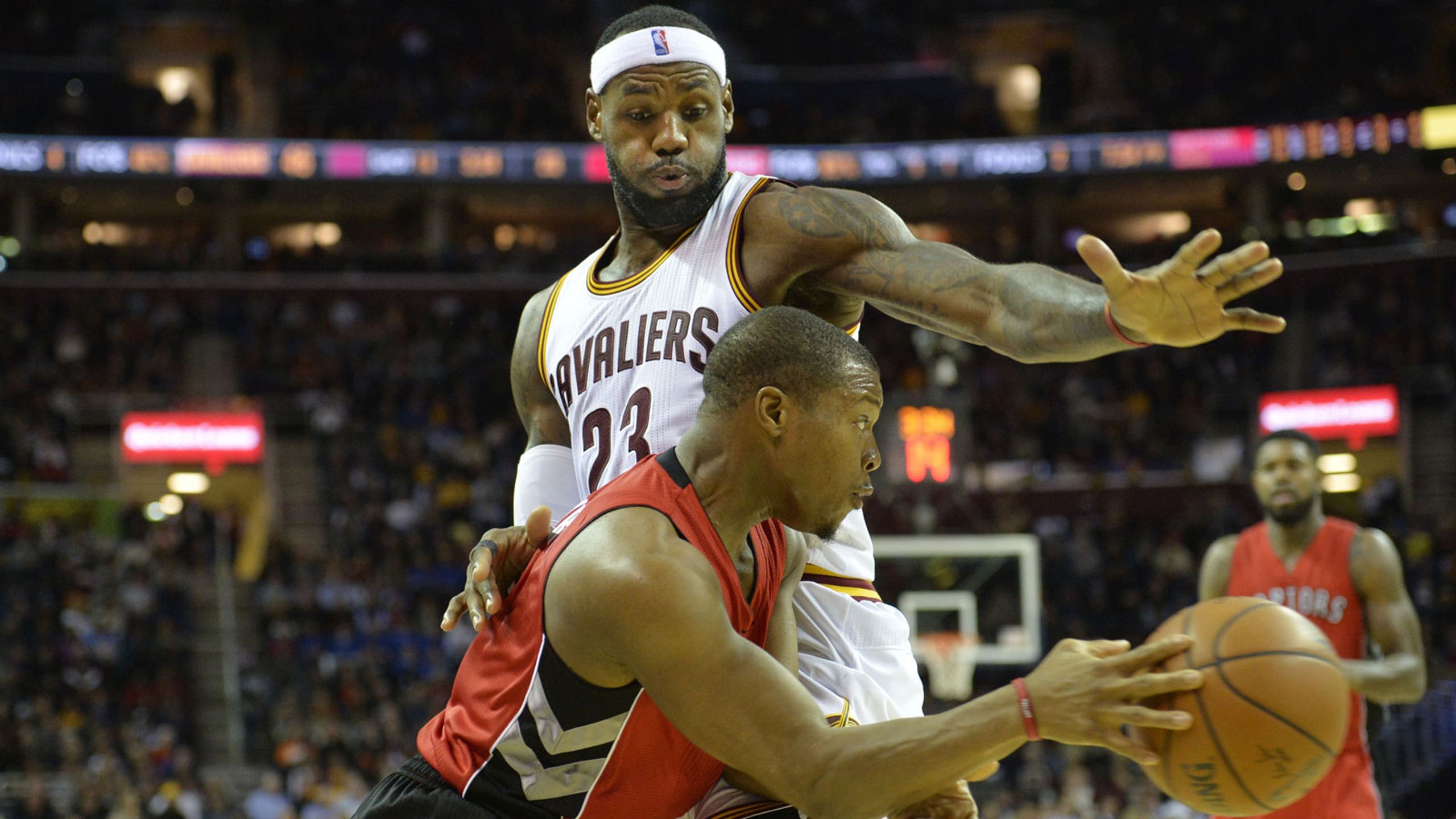 Raptors see transformation in Cavs after early-season, three-game set
BY Connor Kiesel • December 10, 2014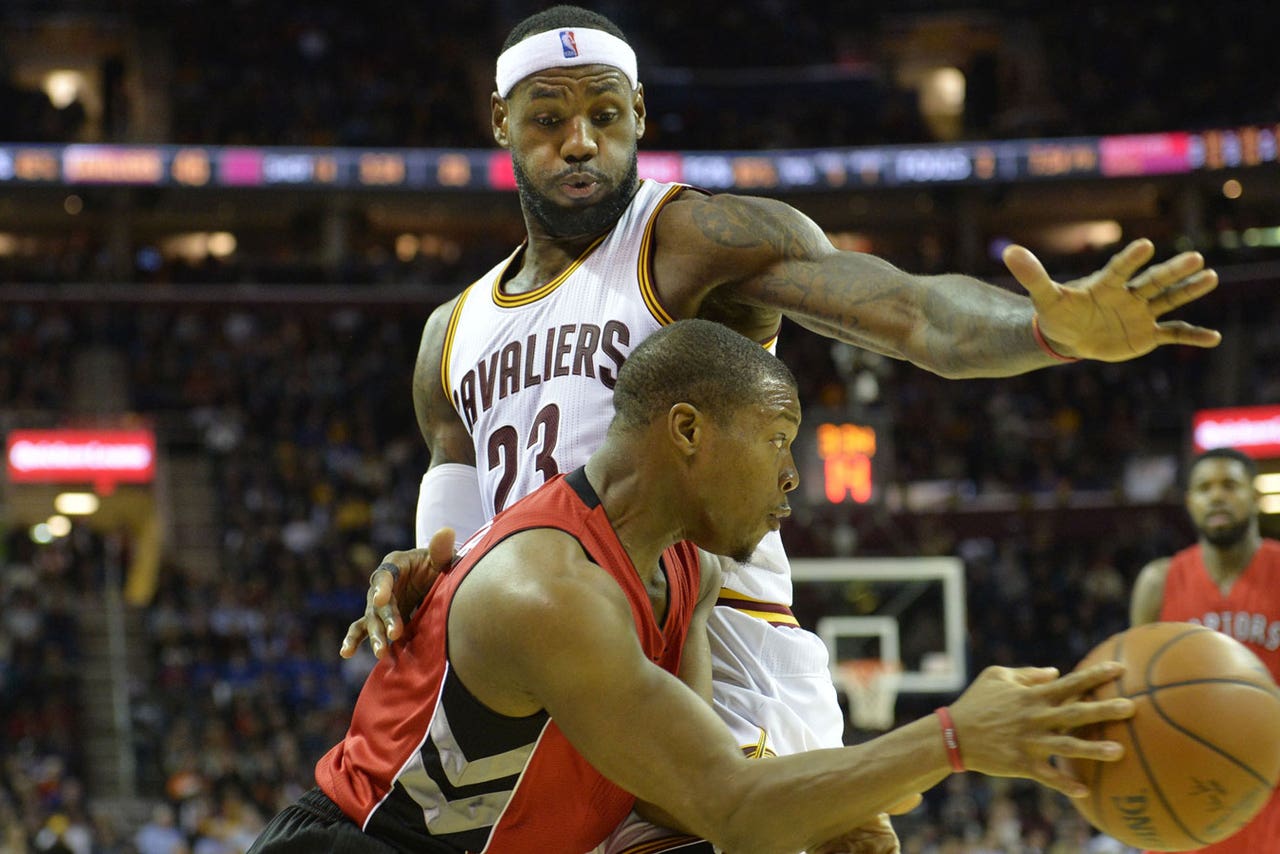 There may not be anyone in the NBA who knows the Cleveland Cavaliers as well right now as the Toronto Raptors.
In 16 days, the two squads have played each other three times. Since that first meeting in Cleveland on Nov. 22, in which the Raptors emerged 17-point victors, they've seen a difference in the Cavs.
"They've got three All-Stars, so at the end of the day they've got guys who know how to play," Raptors guard Kyle Lowry said. "Dion (Waiters) is playing better off the bench, (Anderson) Varejao is playing well and Tristan (Thompson) is really giving them a big boost."
Waiters logged 24 minutes Tuesday night, scoring 18 points on 7-of-10 shooting. That's a far cry from the 20 minutes Waiters put in the first time Toronto to came to Cleveland, in which he was 3-of-9 from the field and had a -+/- of -21.
Thompson, the native Canadian, has found his stride even more so, especially against these Raptors.
In Toronto Friday night, Thompson was arguably the game's MVP, recording a double-double (21 points, 14 rebounds) in 33 minutes off the bench in helping the Cavs to a 105-91 win.
As the Cavs took a 2-1 advantage in the season series with a 105-101 win Tuesday, Thompson was again a key cog -- and not just on the stat sheet. His offensive board in the final minute helped set up LeBron James' three that gave the Cavs a 102-99 lead. Then, the next possession down the floor, Thompson forced Lowry into a miss.
"He played great defense [but] at the end of the day, I've still got to get off a better shot than that," Lowry said. "I know what I can do. He just played good position defense."
Go back to the Nov. 22 Raptors-Cavs meeting and Thompson had a +/- of -17. A lot can change in a few weeks.
LeBron James, he of the game-turning triple, though? The league knows what it's getting in him on a night-to-night basis.
"He is who he is," Raptors head coach Dwayne Casey said. "He's who we thought he was. It's not a surprise. He's one of the best players in the league, or the best player arguably. He did what he was supposed to do."
The Cavs as a whole -- they're starting to become what many thought they would be.
"They are starting to pick it up," Raptors forward Amir Johnson said.
After scoring 27 and grabbing seven rebounds in Friday's contest up north, Johnson was held to just 10 points and two boards Tuesday in Cleveland.
"They are definitely starting to play better and move the ball better than they did," he said.
It'll be a long while before Johnson and the Raptors get another shot at Cleveland. Their season series doesn't conclude until March 4.
By then spring will be near and plenty will have changed, but you'd expect one thing that will not is the role of these two teams, currently first (Toronto at 16-6) and fourth (Cleveland at 13-7), as contenders in the Eastern Conference playoff mix.
---